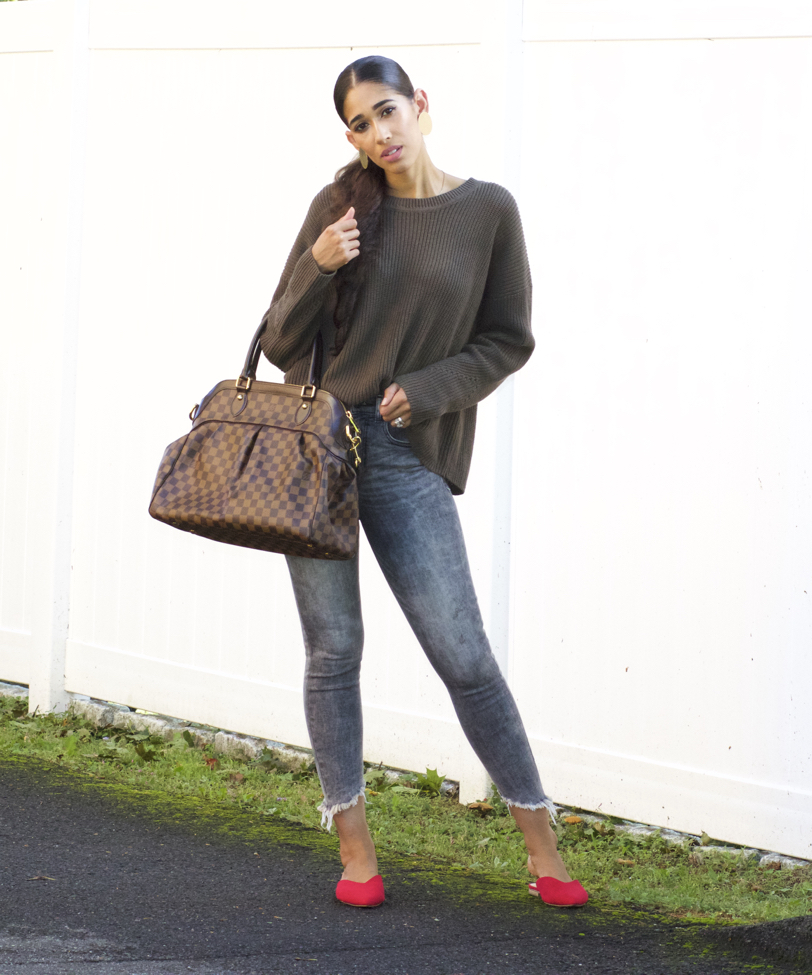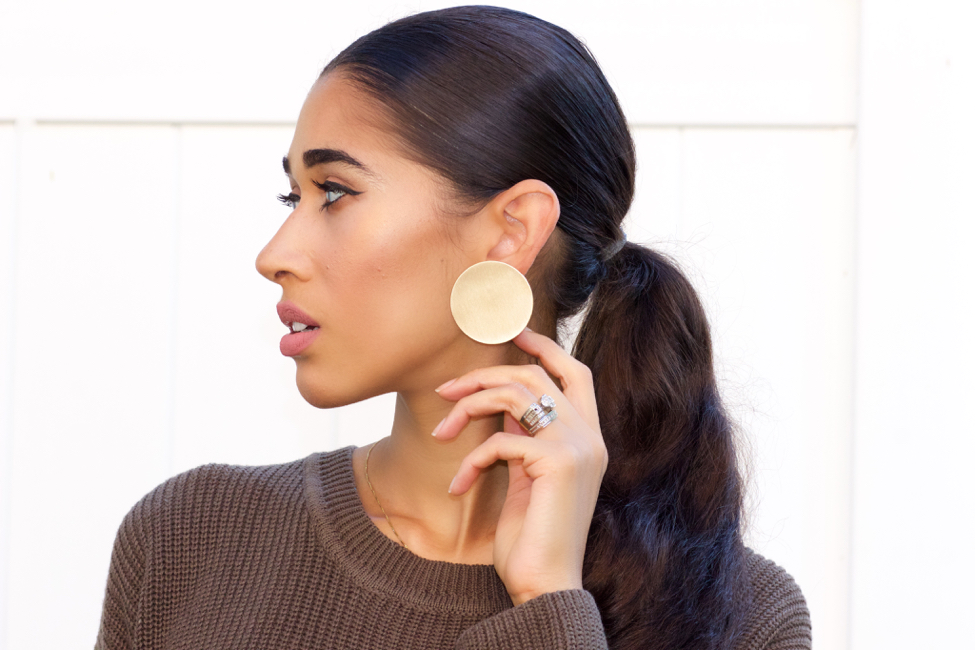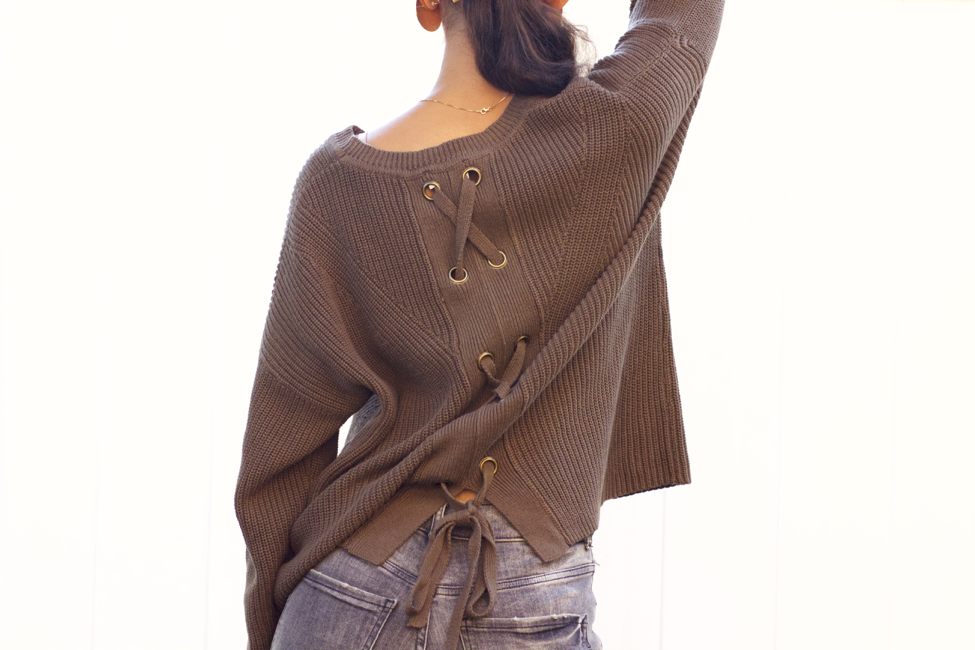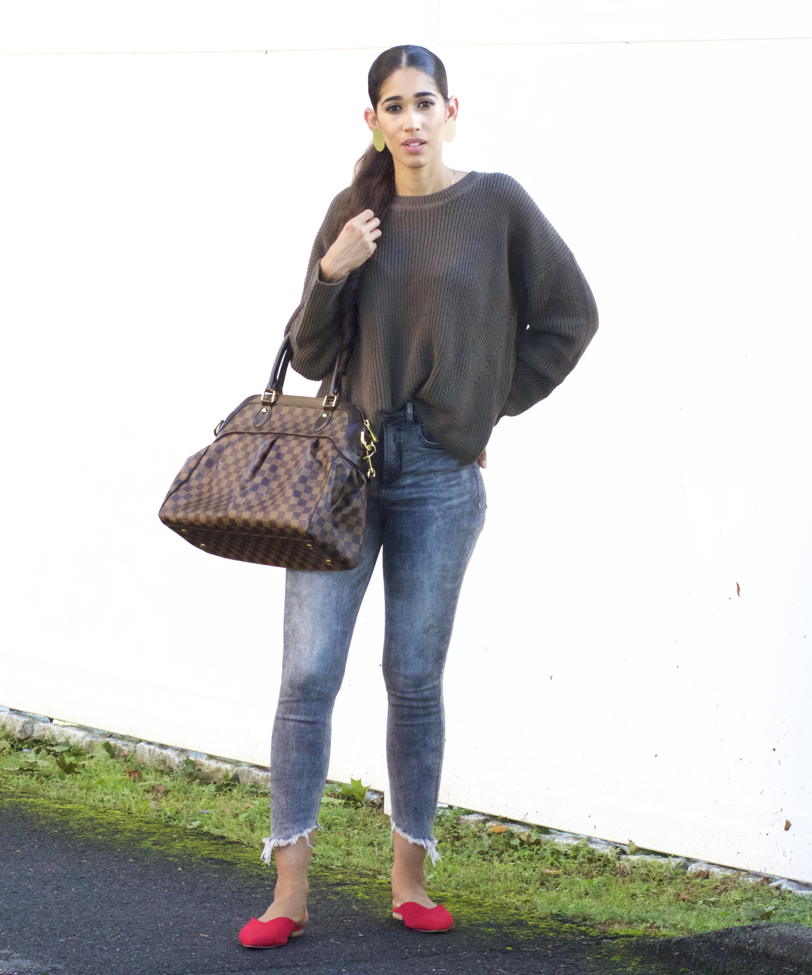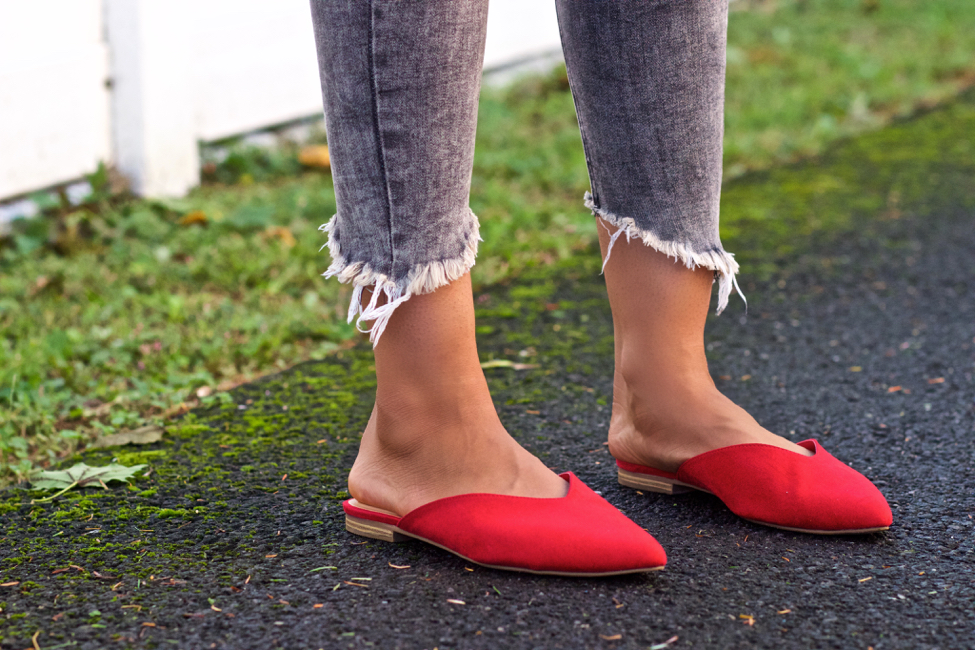 SWEATER | JEANS | EARRINGS | MULES | BAG: Louis Vuitton
---

---
Happy Wednesday my gorgeous friends!
I hope you're all having a great week so far! The weather has been a little wacky these past couple of weeks. One day it's chilly, having me all excited about fall weather, then the next it's in the 80's! How's the weather been by you? Same?
Anyway, I've sung my praises about my love for basic pieces that have a unique twist, that can transform the overall tone of a look. So when Simon Malls presented me with the opportunity to create an outfit featuring such pieces, by shopping at The Shops at Nanuet, NY, I was pretty excited! I had been wanting needing a pair of new grey jeans that had some sort of detail(s). The one I've had for several years is a plain grey, noting special, so I wanted something different as an alternative, which is why I chose this pair from Express. I wanted to try another pair of their denim, since I already own and love this pair and have heard that you can't go wrong with all of their denim styles. That is a bold statement, but the two I now own fit so well, so I do suggest checking them out. They have a nice comfy, stretch.
I also love a nice oversized knit. I mean, who doesn't? It's the epitome of cozy, fall style. Though they're large and can easily overwhelm one's shape, you can re-establish your figure by doing a simple half or full tuck into your jeans or even a skirt, as I did in Monday's outfit post.
I have been slowly building a sweater collection that I'm quite proud of, but I still have some more colors and textures I'd like to add. They're pieces you can just never have enough of. A bold color or one that has a cute detail, like the lace up back on the one I'm wearing, is a great way to liven up a simple sweater and denim outfit. Especially when winter rolls around and it looks dull and dreary. That doesn't have to be the case with our outfits!
Lastly, I chose to experiment with these red mules. I fell in love with the v shape design at the front, which adds a chic, modern flare to any outfit. Plus, it can visually elongate the legs, without having to wear heels.
I don't believe I've ever worn olive green, grey, and red paired together, but I must say...I really do love the way it looks! I think it gives such a firm nod to fall with the earthy tones and a splash of seasonal red. I think mustard yellow would look just as great, too.
I hope you found some inspiration in today's post! Thanks so much for stopping by and I hope you have a wonderful rest of the day, my friends!