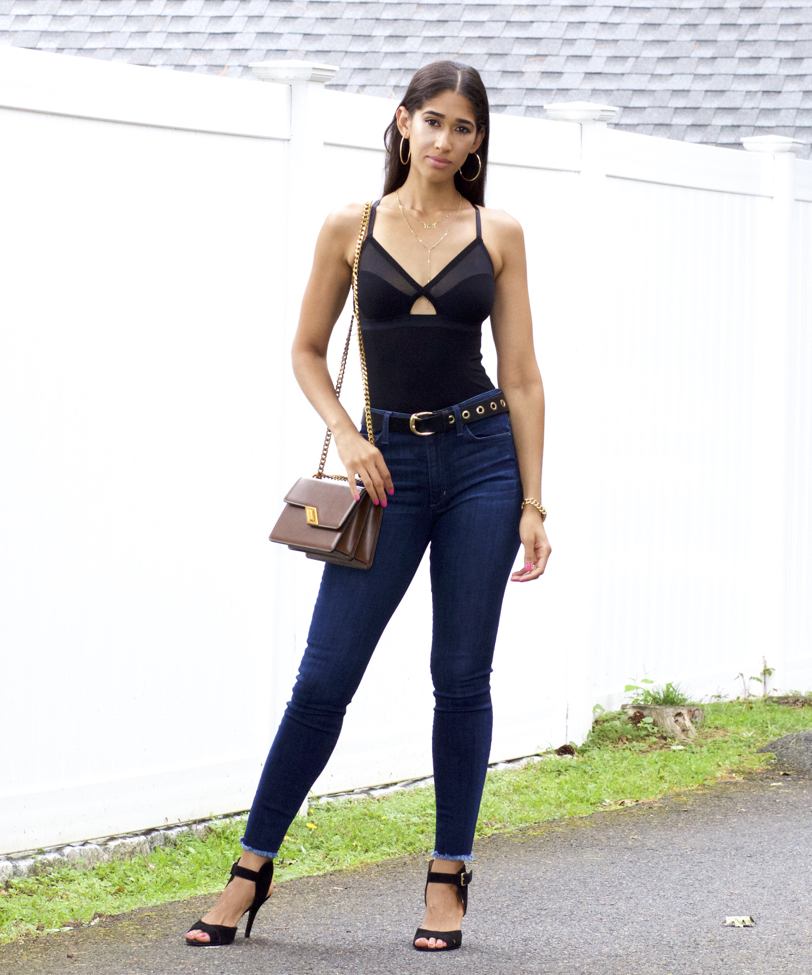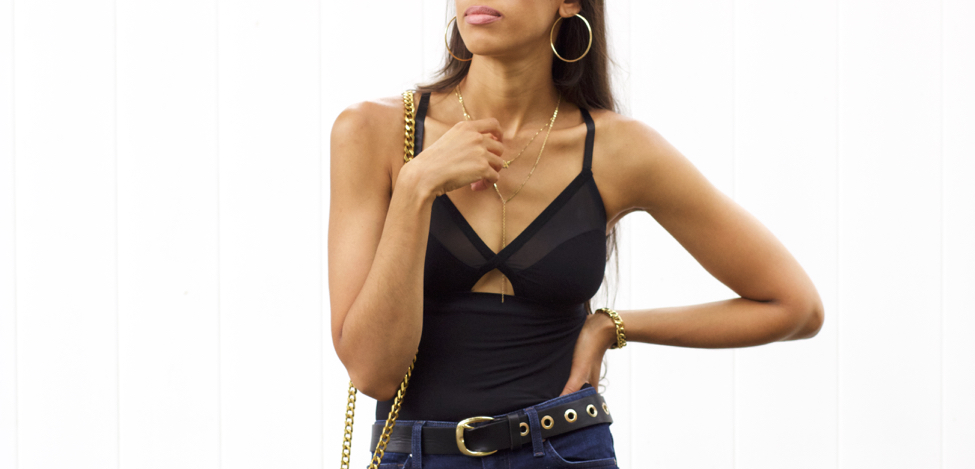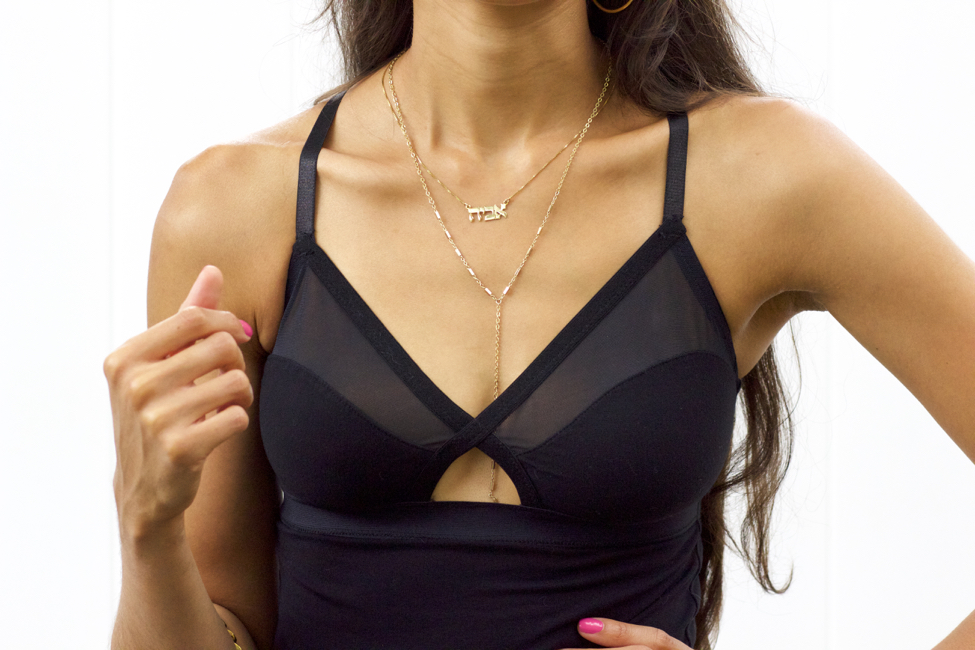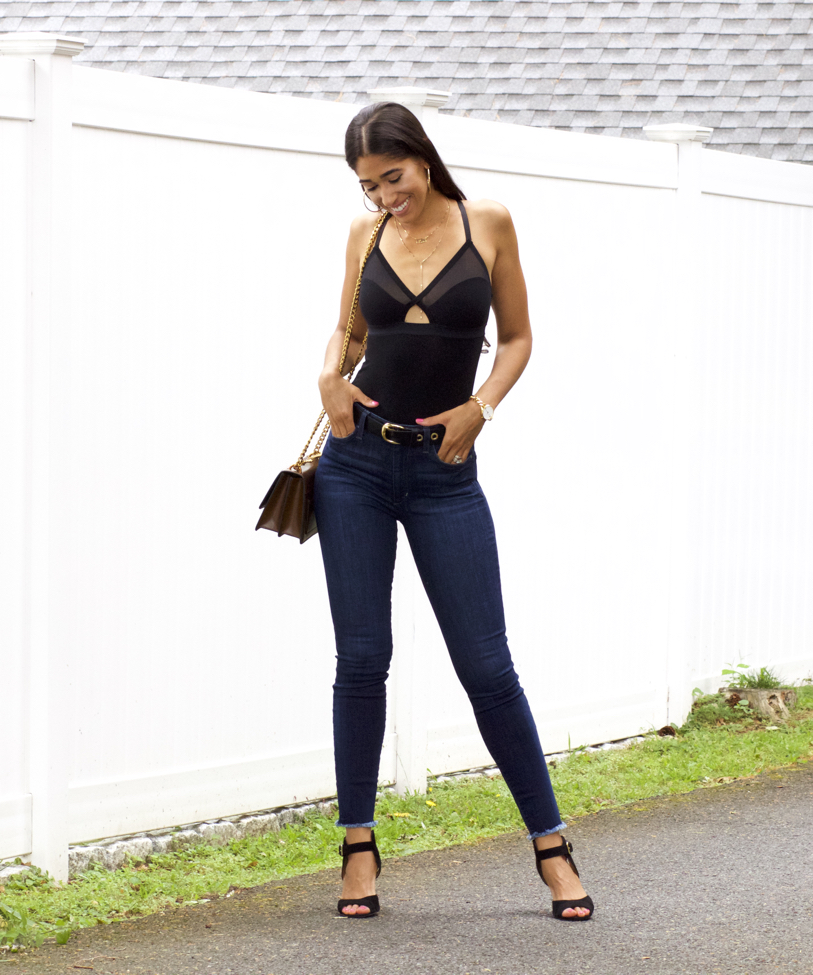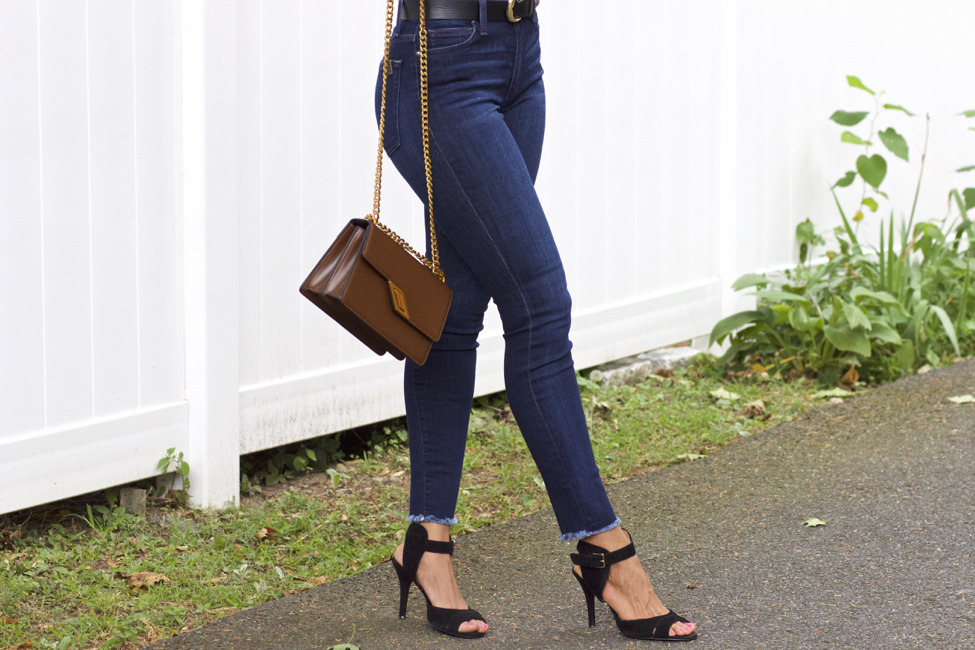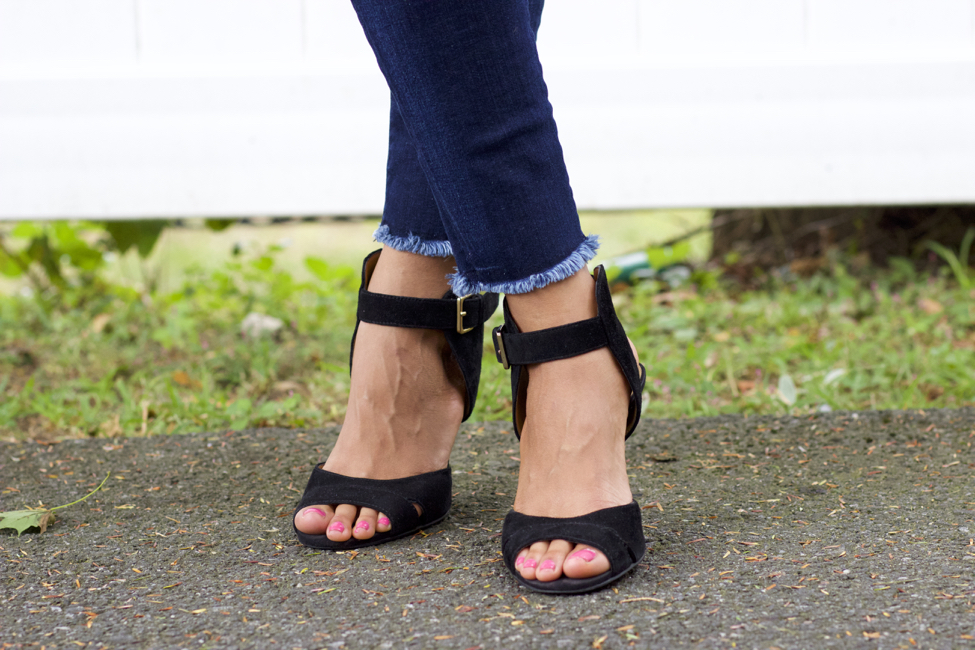 BODYSUIT: Similar | JEANS | BELT | SHOES: Similar | BAG: Similar | WATCH
---

---
Happy Monday my beautiful friends!
I hope you all had a great weekend! I'm just getting over a cold, which is a rare occurrence. I very rarely catch a cold, so this took me off guard. Of course Aviah has it, too, so we tried to rest as much as possible since Friday. Oh, and I have to start off letting you all know that she walked for the first time yesterday! She had been taking a step or two for the past couple of months and then she'd go right back to crawling and was cruising, so we knew it was coming any day now, but a week before my birthday?! I couldn't have asked for a better gift, honestly!
Anyway, these photos were actually taken a few weeks ago, but I never got around to sharing them. What I love about this it is that it's buildable, meaning you can easily add a cardigan, blazer or leather jacket on top for extra warmth and it wouldn't take away from the outfit. This just emphasizes the versatility of basic outfit formulas. Getting dressed doesn't always have to be so extra.
When fall rolls around, I like to opt for darker denim, as I feel it exudes the season more and pairs beautifully with all the dark, rich colors we tend to wear most this time of year. It doesn't hurt that they're also slimming and can make you appear taller, too!
To add some interest, shine and polish, I like to add in metallic accents. Depending on your personal preference or what you find to be most flattering for your skin tone, you may either go opt for gold or silver. Either way, they pop beautifully against dark denim and dress up your casual outfits overall.
Do you find yourself wearing darker denim this time of year or do you not have a preference?
Thanks for stopping by and I hope you have the best start to your week!