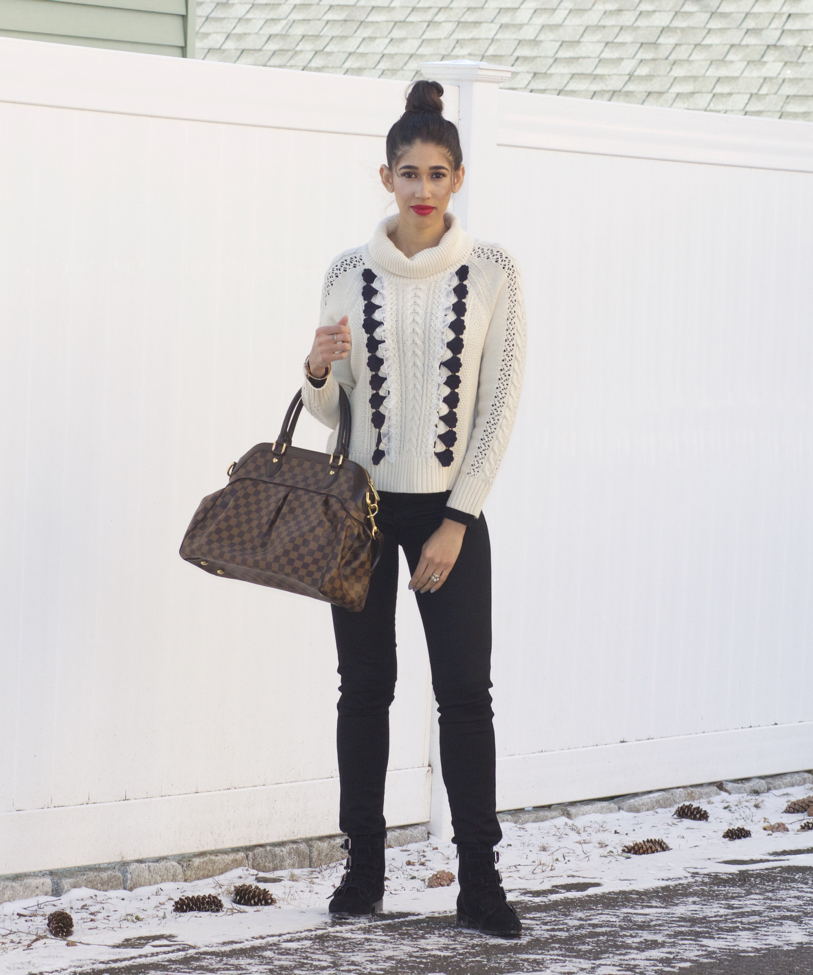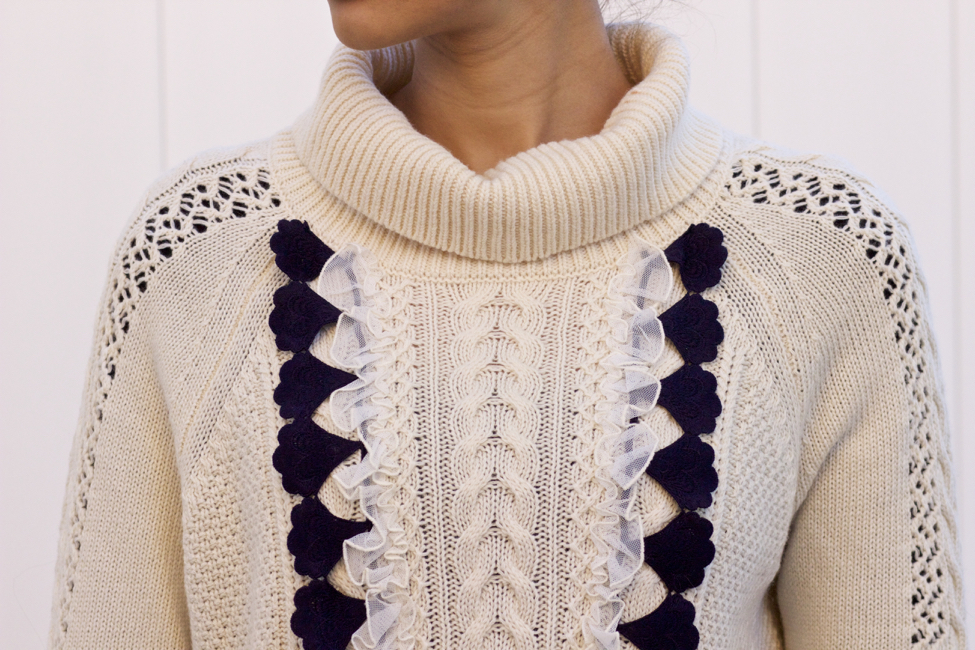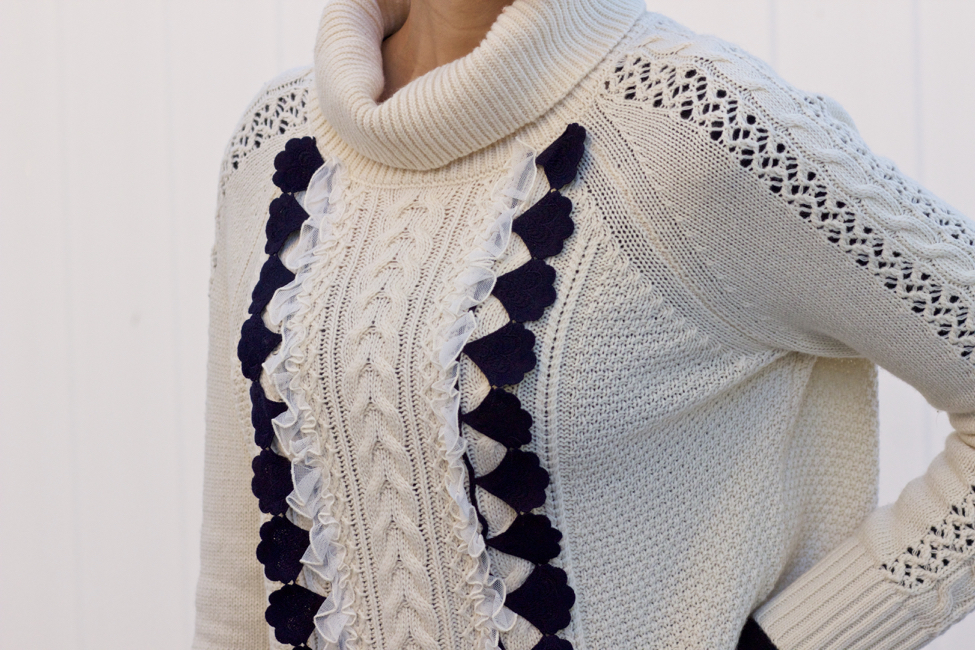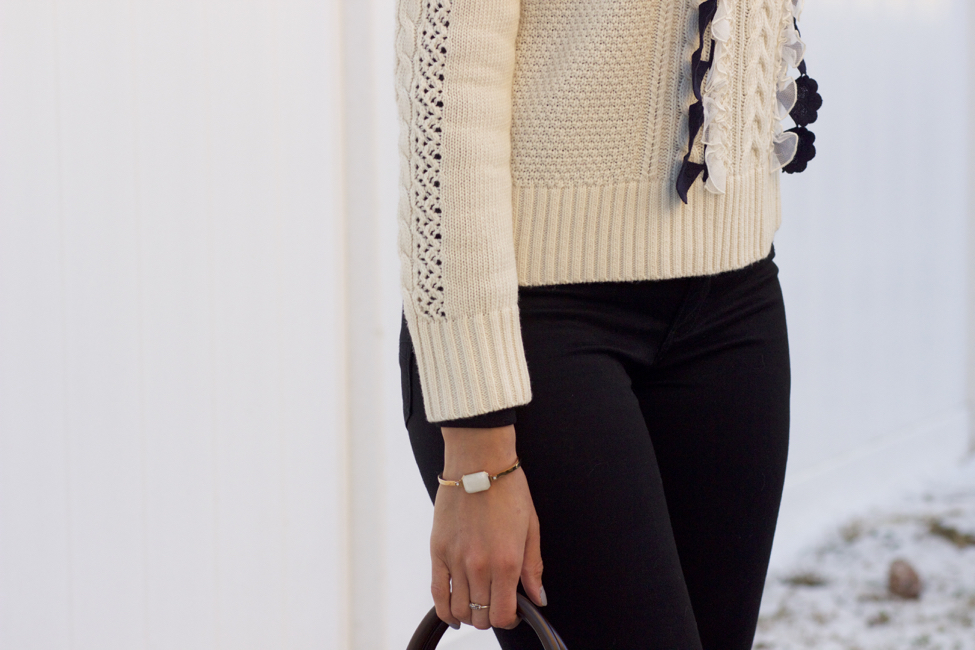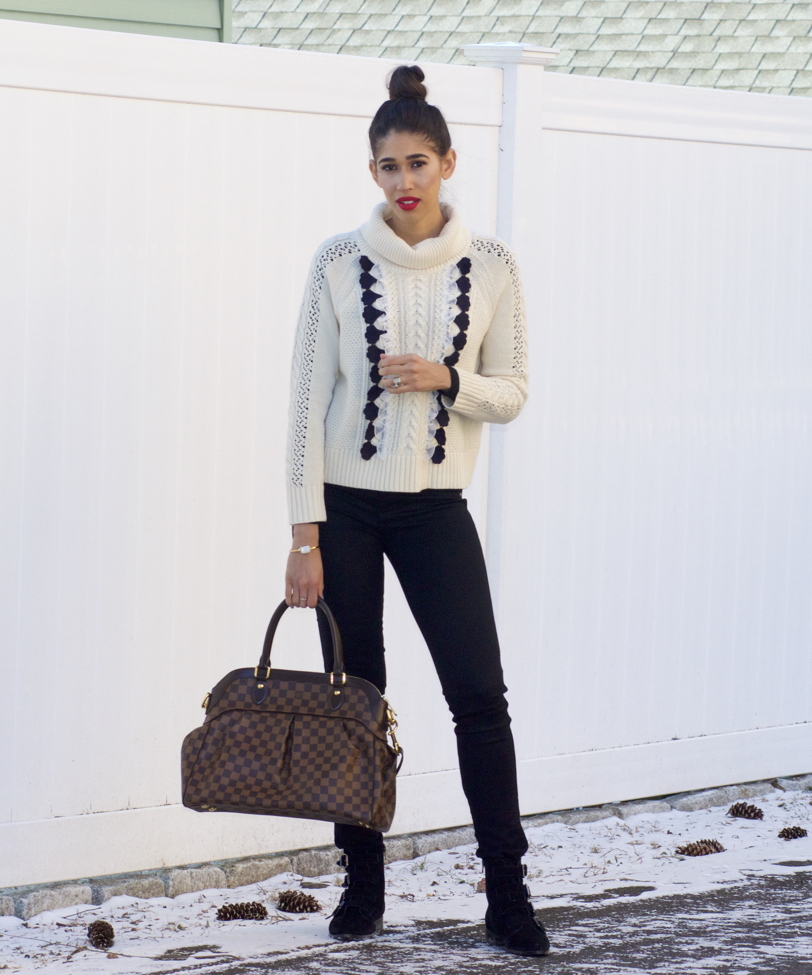 Sweater | Jeans: similar | Bracelet c/o | Boots | Bag: Get it preowned here
---

---
Happy Wednesday my sweet friends!
If there's one styling technique I love to turn to when I want to create an outfit that's unique and interesting it's juxtaposing. Though as I've mentioned in Monday's post, my style is evolving, but I still enjoy experimenting with various styles and vibes and that I don't think will ever change. It's reflective of my personality; I'm one that enjoys a little bit of everything.
Today's outfit is one that encompasses a few styles, preppy with the knit that also has an interesting Victorian like twist in the details paired with one of my new favorite buckle ankle boots, which I now want in taupe; love them! The boots are what brings the edginess to the outfit, which is why I love them so much. I love how easy they are to style and how they can add a slight edge to any outfit.
Since this pullover has a looser fit with added details to the entire bust and mid-section, it adds a lot of volume and focus to the upper body. So, if you're one who doesn't wish to enhance your upper body with additional volume, I'd suggest you avoid pieces that have this sort of design or effect. Instead, look for sweaters that have a built in layered shirt peeking through the bottom and collar on the neckline. The reason I suggest those that have the effect rather than creating it yourself is because if bulk is something you wish to avoid, adding an actual button shirt underneath can actually create that undesired effect. The suggested style will give you the same preppy feel and you can add in accessories that have either a Victorian or edgy design to create a similar vibe.
As always, I hope you found some inspiration in this outfit and post, my beautiful friends, and I hope your day is as fabulous as YOU!
*Linking up with Amy of Straight A Style & Kelly of Rosy Outlook for this post, feel free to join!*
XO,