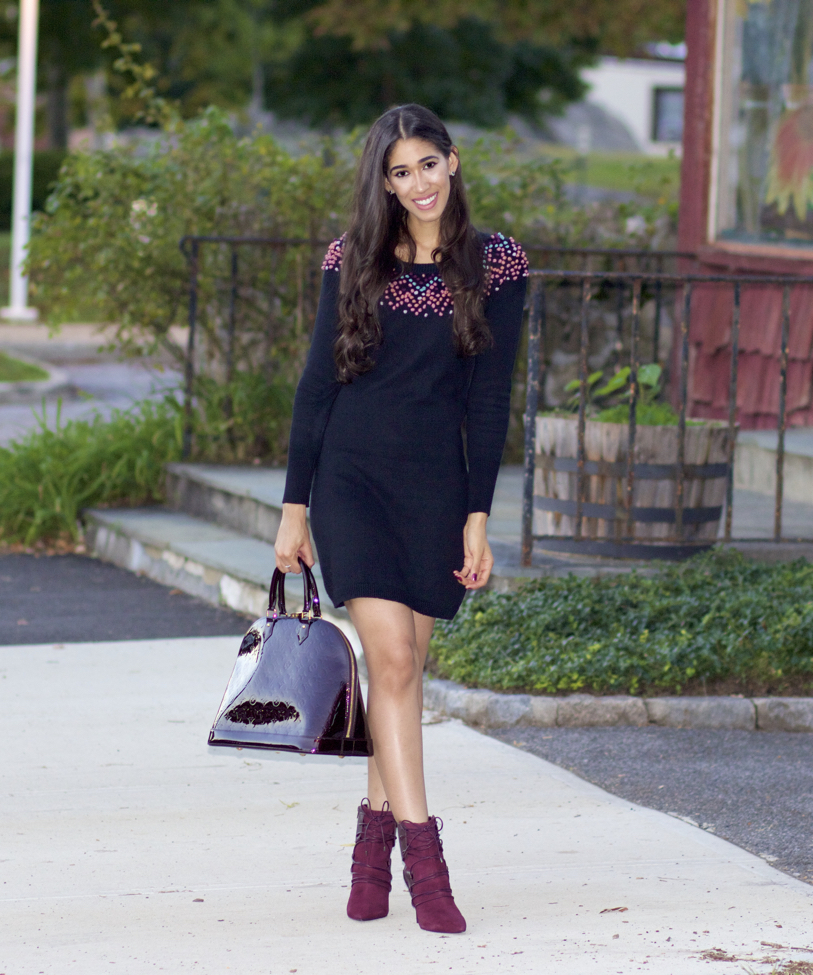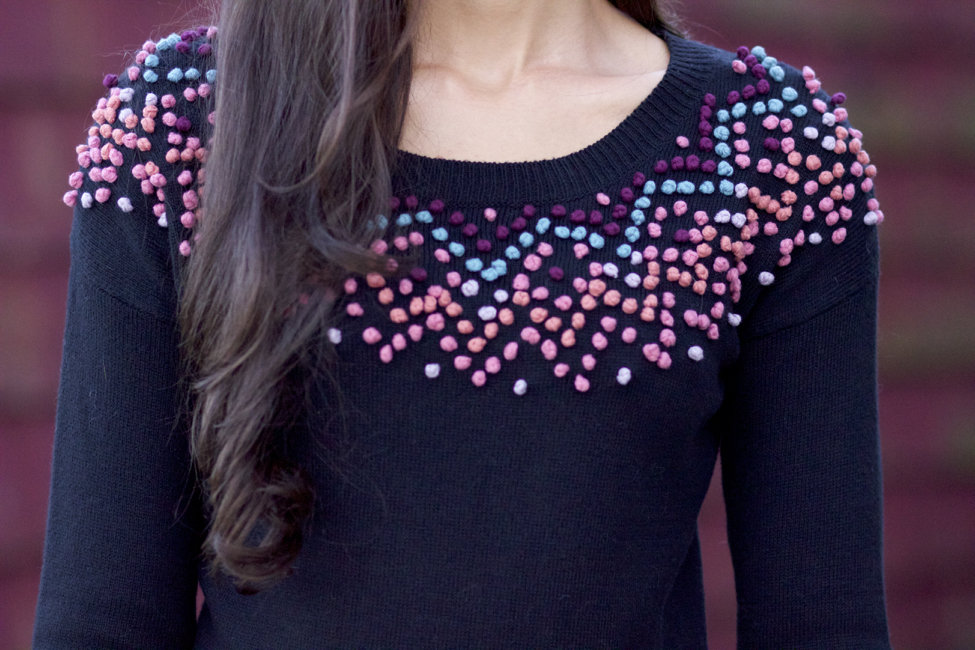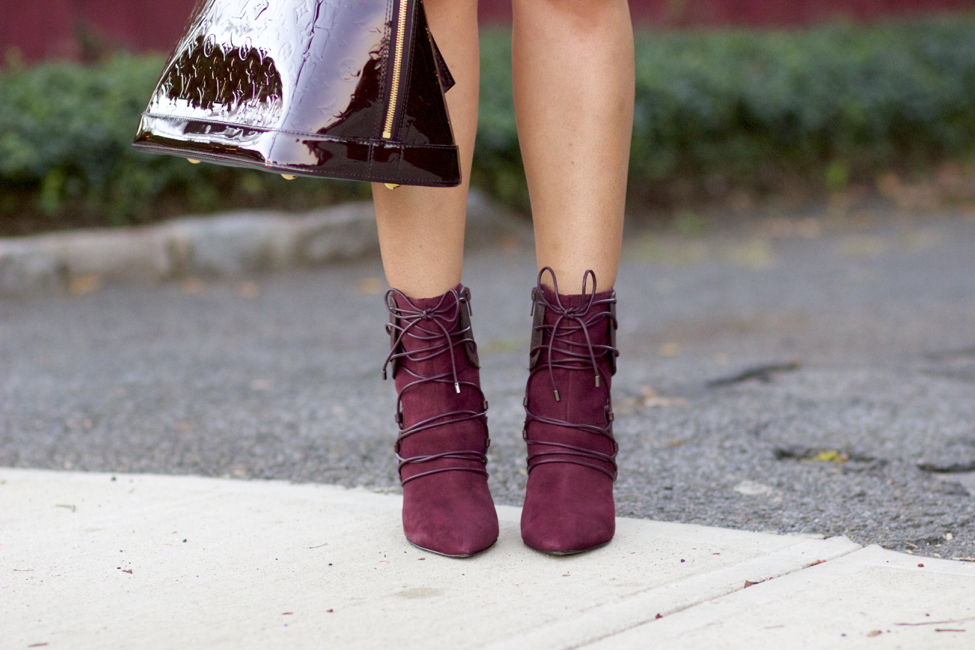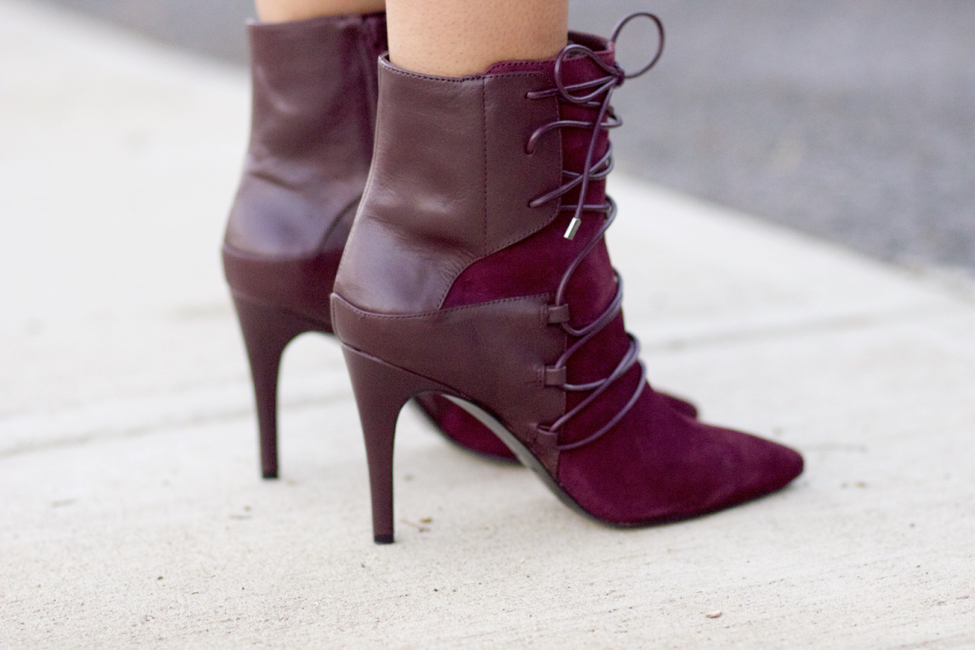 :GET THE LOOK:
---
Dress: Marshalls (similar style ON SALE HERE) // Bag: Louis Vuitton // Boots: Nine West (HERE)

---
Happy Friday my dear friends!
I hope you all had a great week and are ready for a wonderful weekend, what are your plans?
As mentioned on Monday, we'll be celebrating my birthday, which was yesterday, with family.
Thank you SO very much for all your incredibly kind and sweet birthday wishes yesterday and this week, you really touched me, made me smile, and made my birthday that much more special.
This is the outfit I wore for my birthday dinner last weekend with just Eddie and myself. He had been raving about this Italian restaurant for several months, boasting that it would be the best Italian food I've ever had in my life. So I had high hopes, haha, and to be honest, indeed it was! The name is Angelo's Ristorante and it's in Lyndhurst, New Jersey. Ah, you have to go if you're in the area, you won't regret it!
As for my outfit, this dress is definitely one of my favorites when the weather starts to dip. It's so cozy and practical for both now and winter, since it's light enough to wear during the early fall weeks and it can be easily layered with tights and a turtleneck underneath come winter, as I did in this look. Aside from the coziness, I love it for the obvious reasons, the super cute and colorful pom pom details!
I love dresses that have either a cute pattern or detail along the entire neckline, eliminating the need to find the perfect necklace, which truth be told, can be quite difficult! Plus, it adds nice dimension to the bust area, which is particularly flattering for all my fellow pear and athletic shapes, too!
If you have wider shoulders or a fuller upper body, I'd suggest avoiding styles like this, that have details that span across the entire chest, as they can make you appear wider. Instead, I suggest you opt for styles that narrow into the shape of a v, which will help to balance out and flatter the width of your chest and shoulders, such as this cute sweater dress!
Are there any specific pieces in your fall wardrobe that you're excited to wear now that the weather is staring to cool down?
Thanks so much for stopping by, my gorgeous friends, and I hope you have the most amazing weekend ahead!
XO,