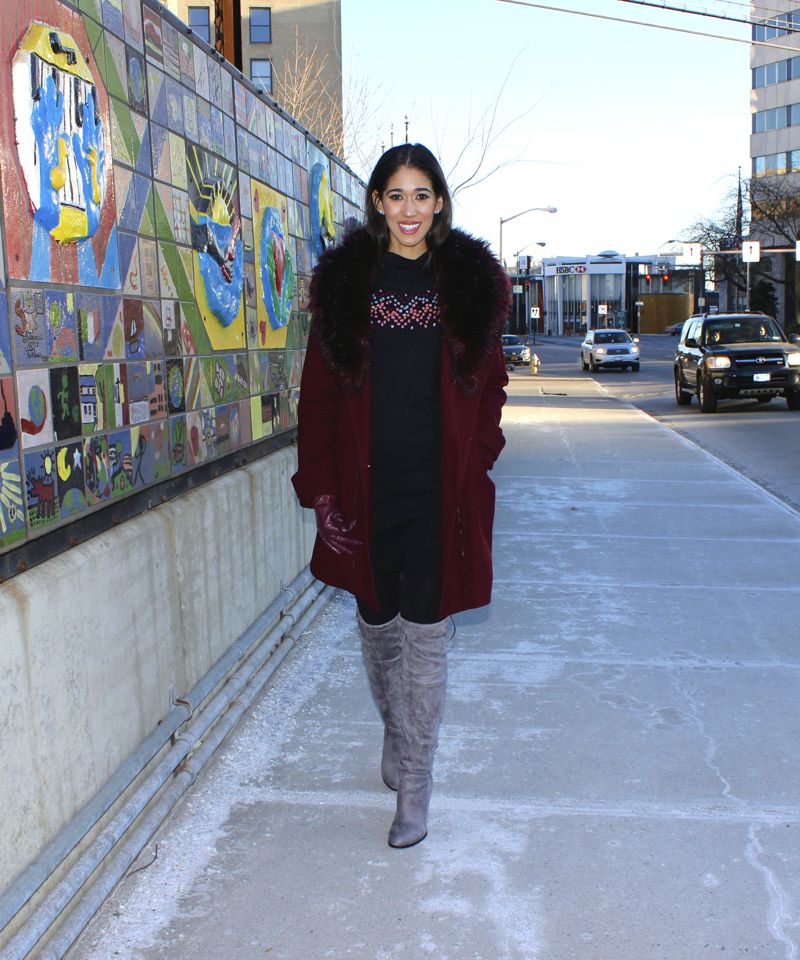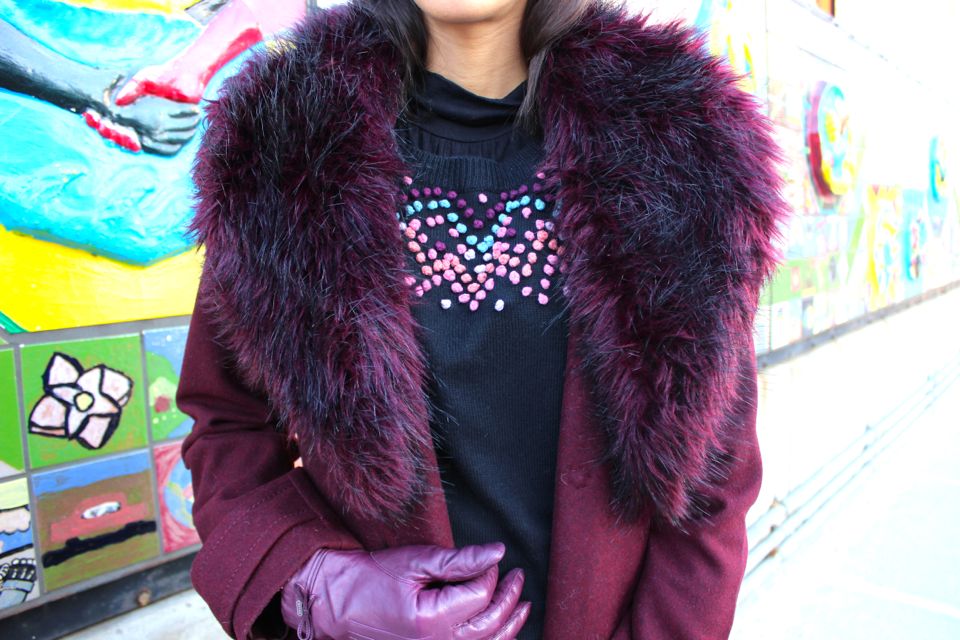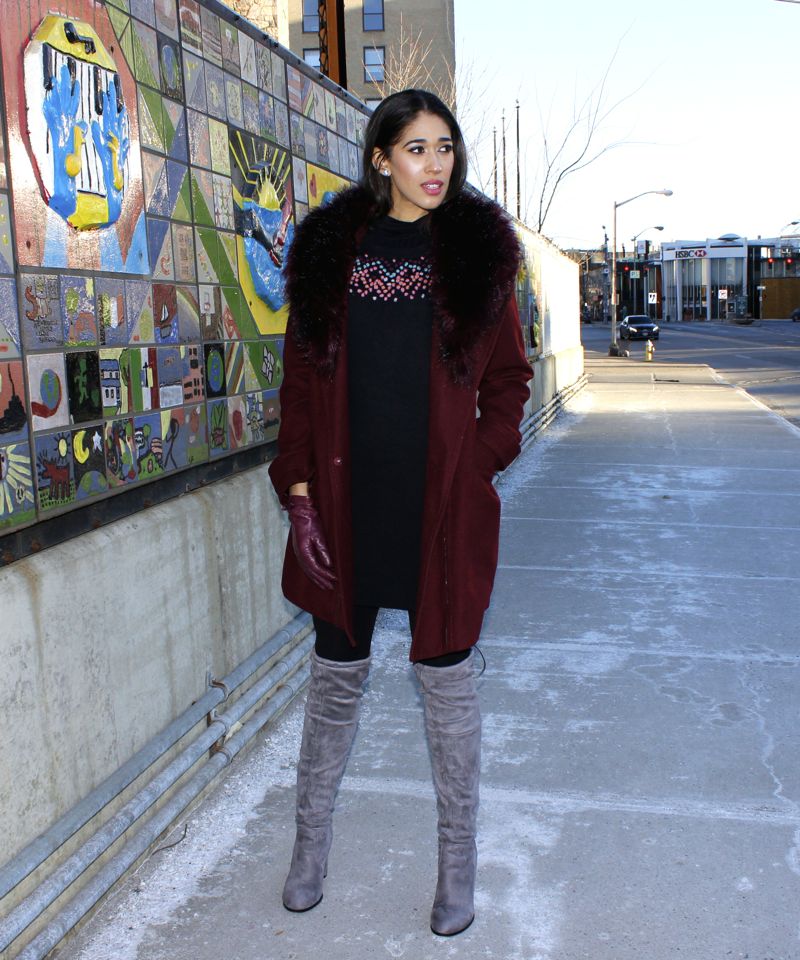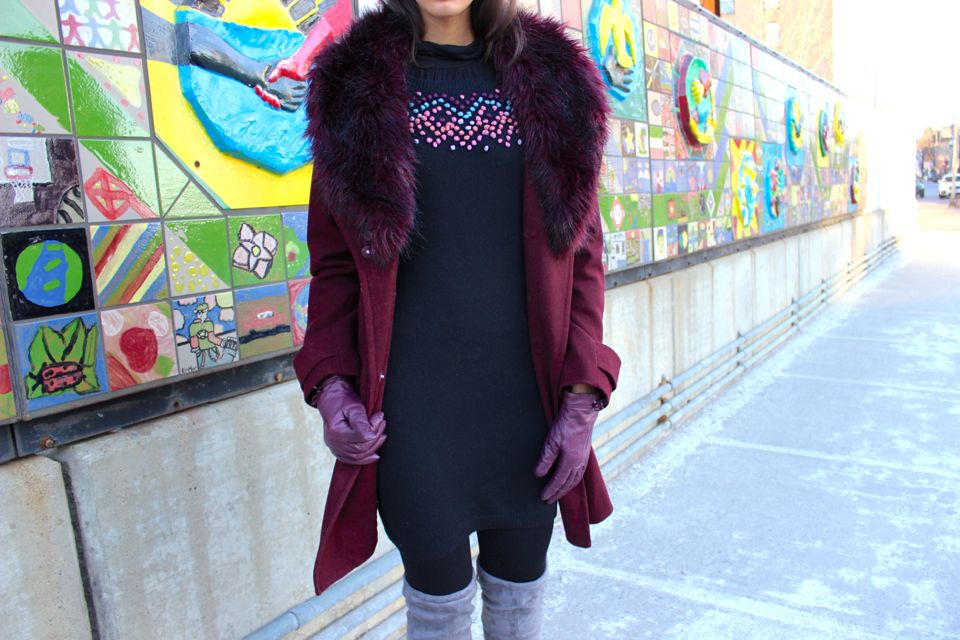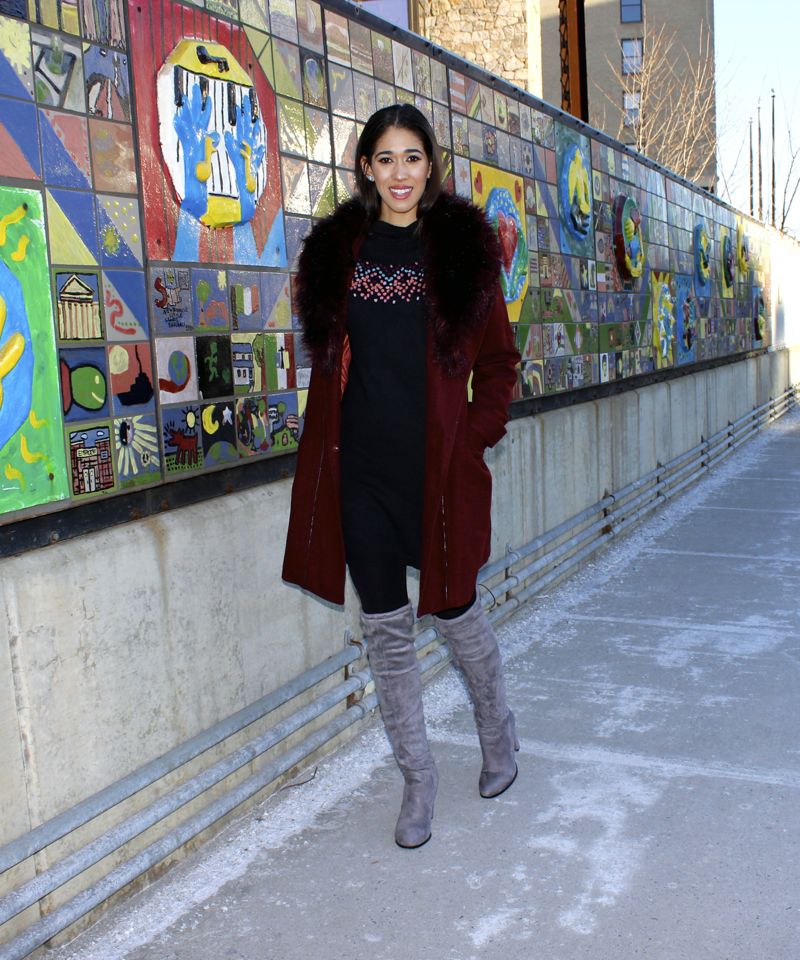 RECREATE THE LOOK!
Pom Pom Sweater Dress: Marshalls (similar HERE & HERE ) // Coat: Vince Camuto (similar HERE & HERE ) // Gloves: Coat (similar ON SALE HERE) // Boots: Choies (ON SALE HERE)

Happy Monday, dear friends,
I hope you all had a wonderful Valentine's Day weekend! For the first time in 10 years of Eddie and I being together, we stood home on Saturday and he made us a delicious dinner and you guys, I prefer it over dinning out any day. First off, everything was cooked perfectly and I'm not just saying that because he's my husband; he really did good! We had oysters to start, skirt steak with broccoli and shrimp scampi with wine and a brownie sundae to end. It was a lot cheaper than dining out, warmer because it was literally 5 degrees out and more romantic because he made it. So moving forward, I think that's how I'd like to spend the evening and pretty much every other holiday, haha! Hey, it's a real treat, since I cook dinner every night ;)
Last night, I attended a pret-a-porter show, which featured six amazingly talented designers: CLD, BaliJjava, Amanda Maria, Antinoo Menswear, Epajewel and Nicci Hou. All the collections were lovely, but I really admired those of CLD, Balijava and Nicci Hou, especially the latter! I did post a pic of my favorite piece in her collection on Instagram and I plan on posting some more recaps from the show, so definitely follow along if you're interested!
As for my outfit, I decided to wear a trendy pom pom sweater dress with a coordinating burgundy faux collar coat (same coat worn here differently). I liked the way the faux fur and pom poms added interest to the darker look, combining playfulness and luxe with the pieces, which I think accurately denotes what fashion is; it's both fun and playful, but it also has a serious side as well. I also wore my grey OTK boots that I literally wear too much, haha!
I hope you all like the look and feel inspired by it in some way; thanks so much for stopping by and I hope your day is as beautiful as YOU!
XO,