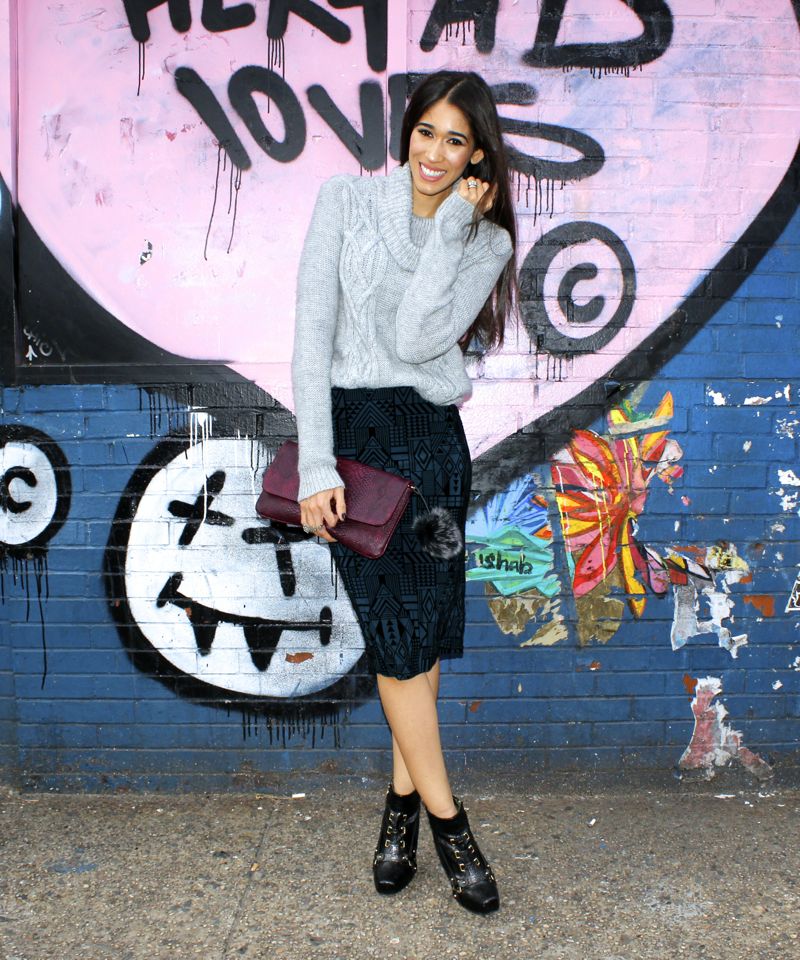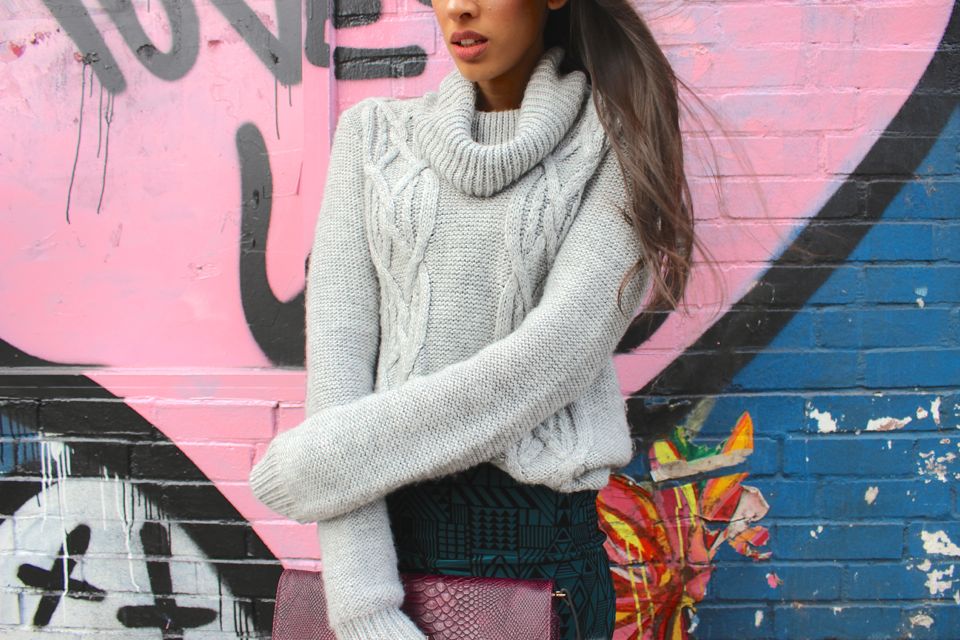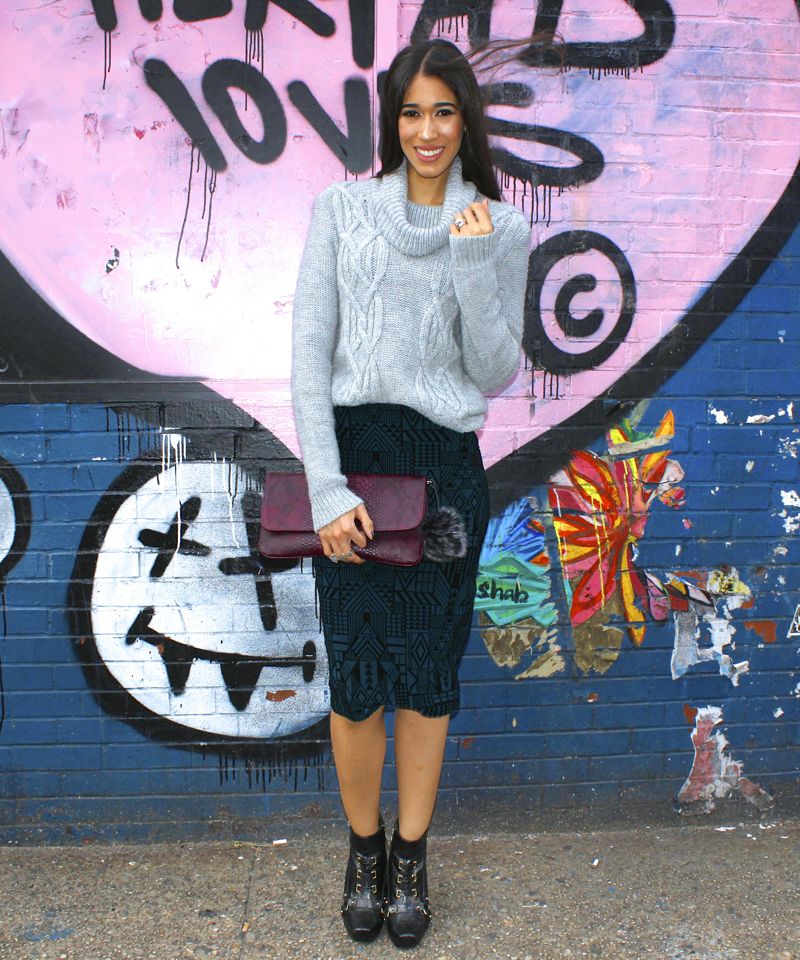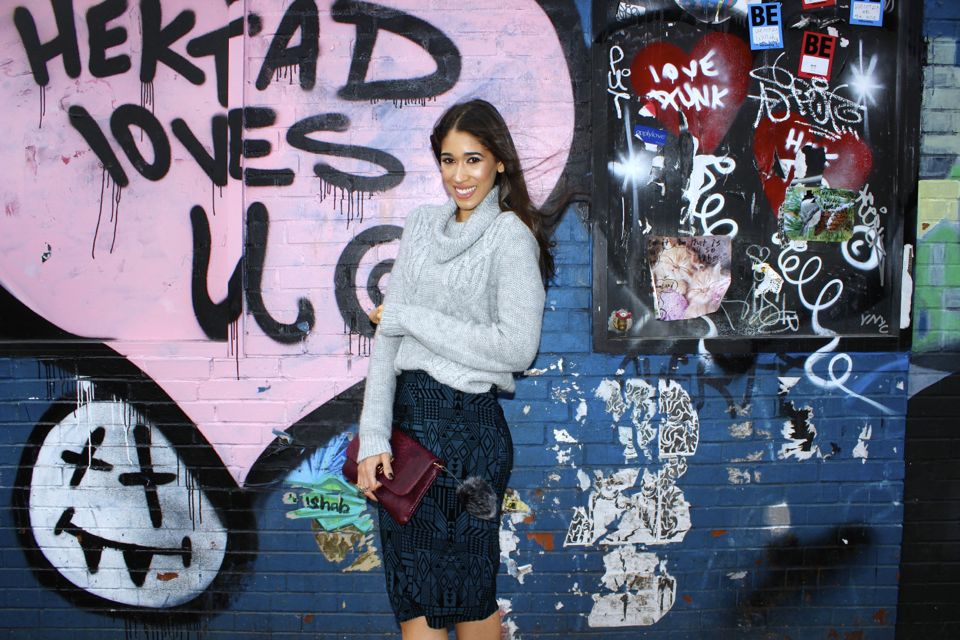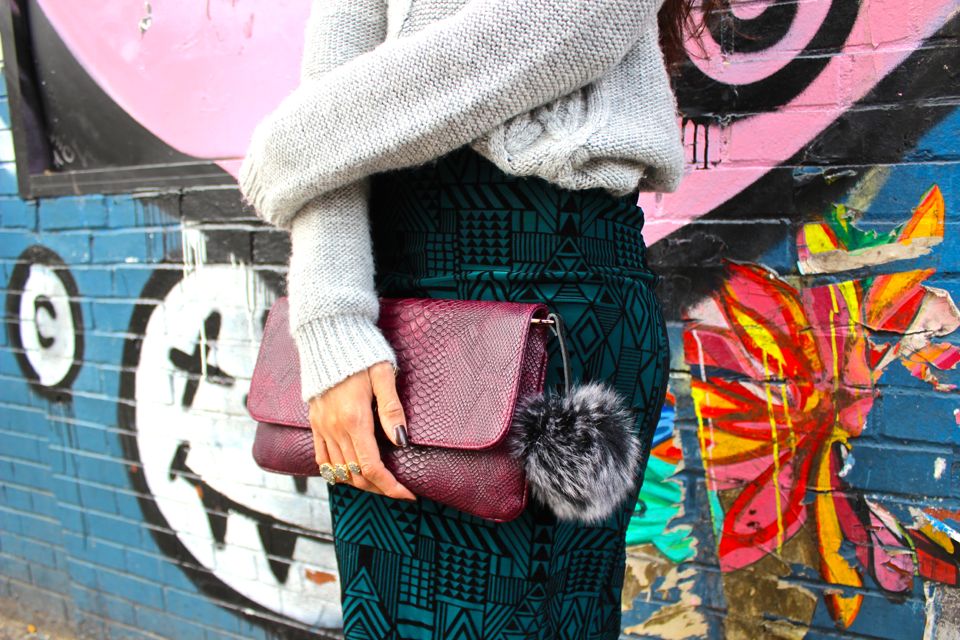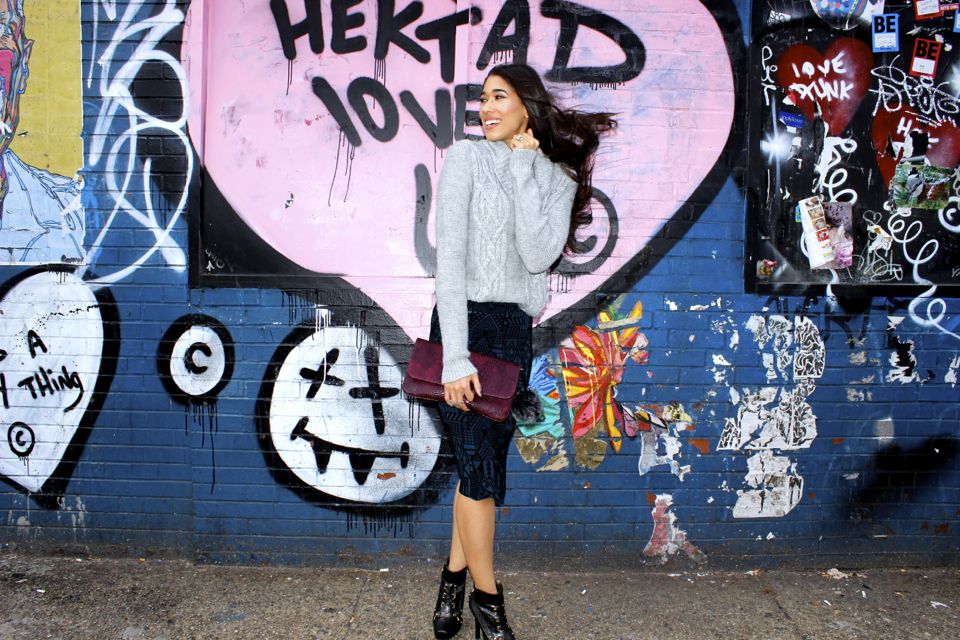 RECREATE THE LOOK!
Sweater: Cynthia Rowley (similar HERE) // Skirt: Marshalls (similar ON SALE $10 HERE) // Cluch: Marshalls (similar ON SALE HERE) // Faux Fur Pom Pom: Marshalls (similar HERE) // Booties: Christian Siriano for Payless (similar ON SALE HERE)

Happy Friday, friends!
Yesterday, I had the opportunity to attend Avid Swim's Resort 2016 presentation and the collection was so beautiful! I loved the combination of creative geometric cutouts and colorful tropical motifs. The collection is said to be inspired by activewear, which I was able to easily detect in the cutouts and overall style of the bathing suit tops especially; some of which mirrored sports bras, very sporty-chic! Many NYFW presentations have very dim or bright lighting, which makes sharing good quality pictures a challenge, but, I did share a couple of photos on Instagram, if you want to see a snap of the collection :)
As for my outfit, I decided to wear my favorite cozy knit sweater, tucked into this hunter green midi skirt. I love the way heather grey looks with this shade of green in particular; I feel the softness really helps to balance out the intense green. I'm looking forward to wearing the same look, but with a simple grey tee and nude pumps when it starts to get warmer, which seems like so far away; it's been way too cold recently! I guess I can't really complain because we really haven't had much of a winter and at this point, we'd usually have a couple of snow storms checked off the list; we only had one (so far...fingers crossed). Getting back to the look, I really like the way a sweater tucked into a pencil skirt looks, specifically the dimension it creates, while reinforcing the waistline, providing a more polished and figure flattering finish.
I hope you all enjoyed the post and most importantly, found some inspiration in it! Thanks so much for taking the time to stop by and I hope you have an amazing weekend and Valentine's Day, beautiful friends!
Xo,