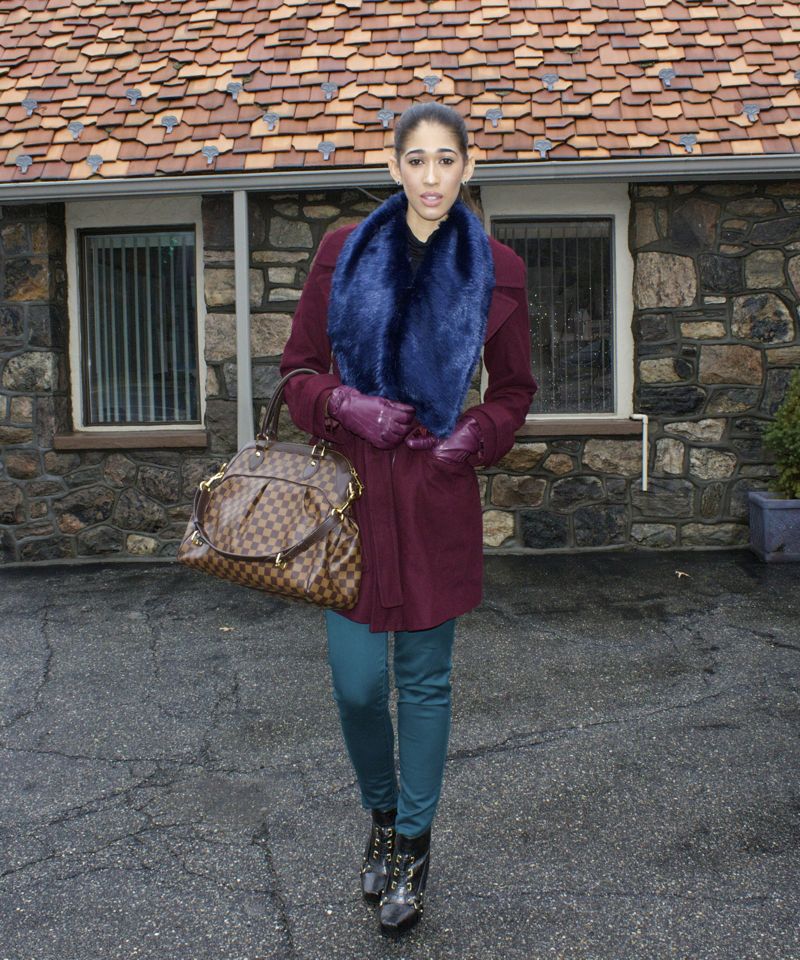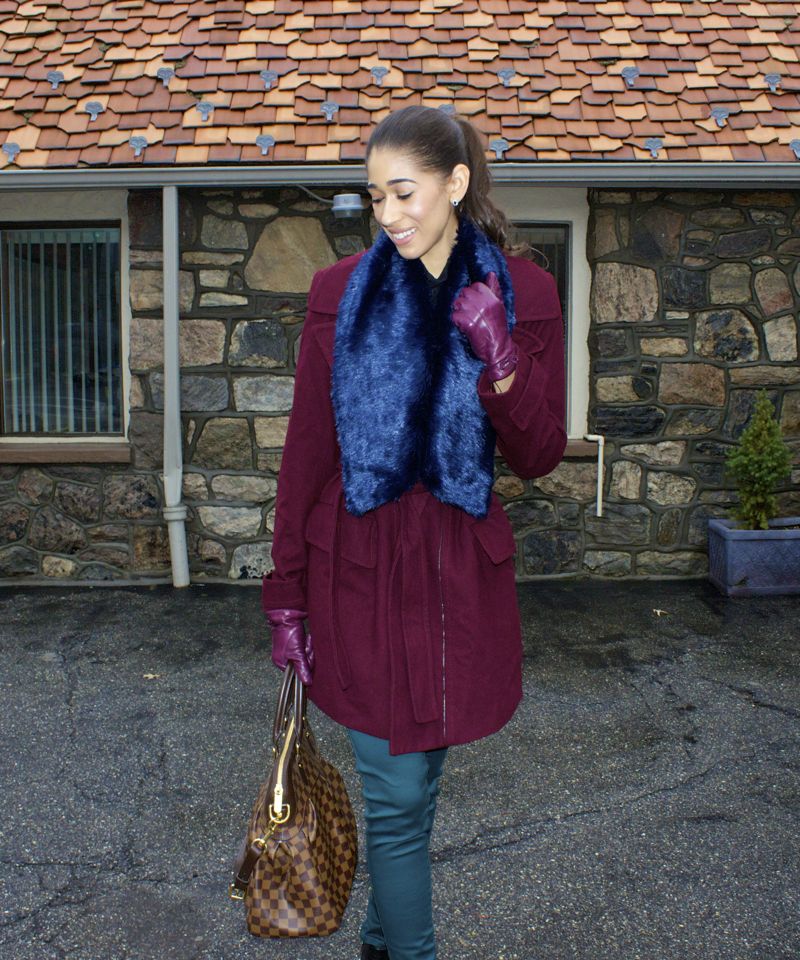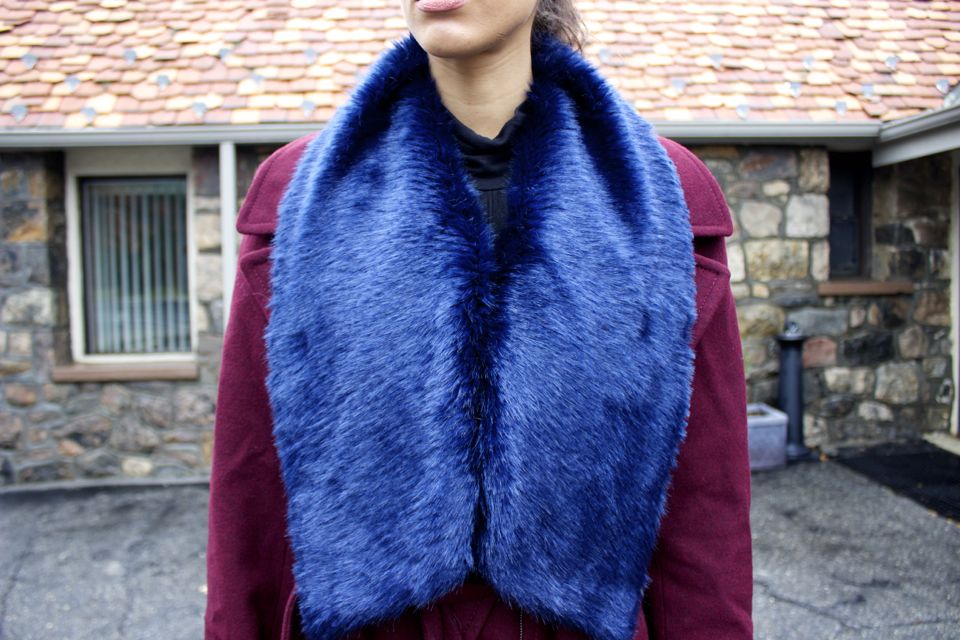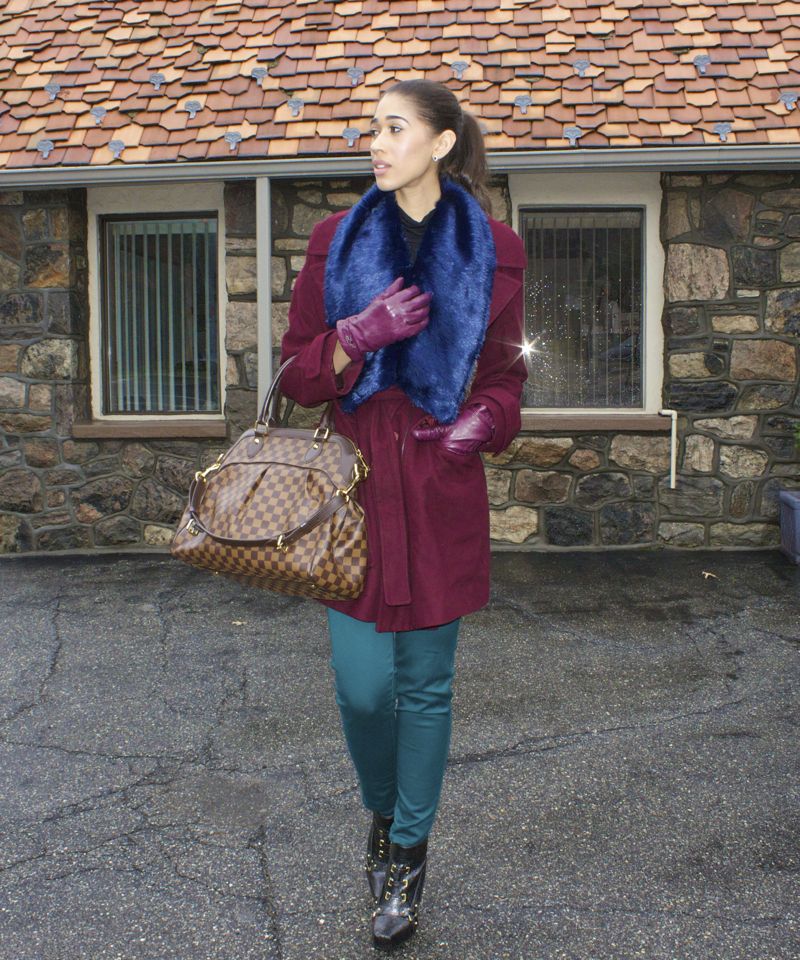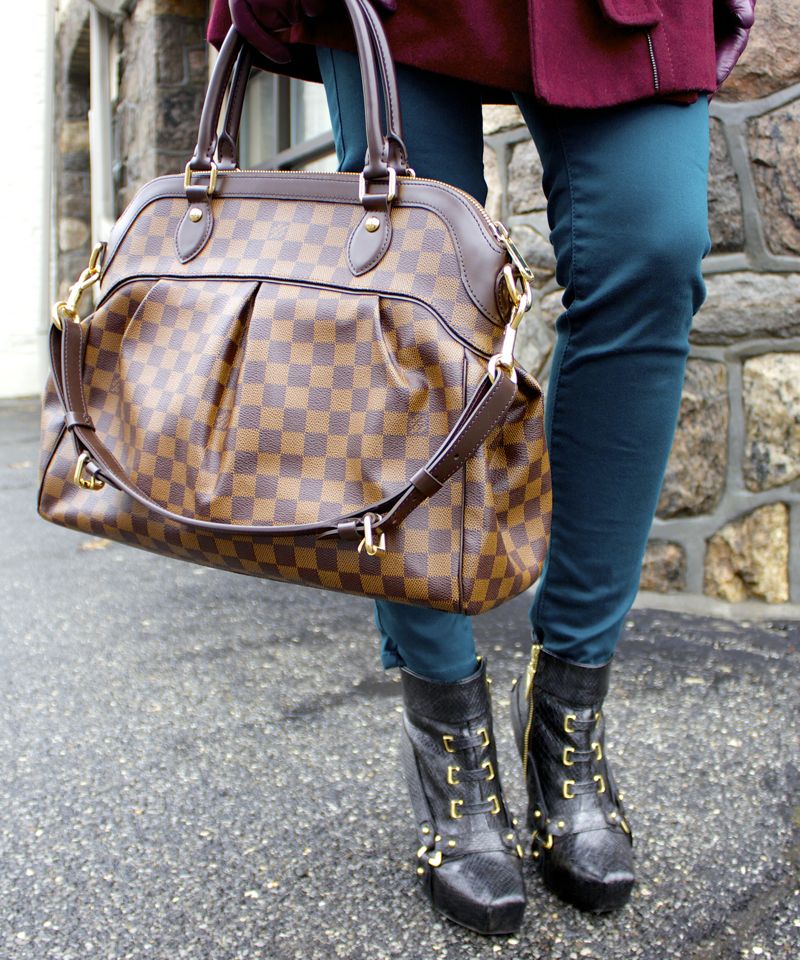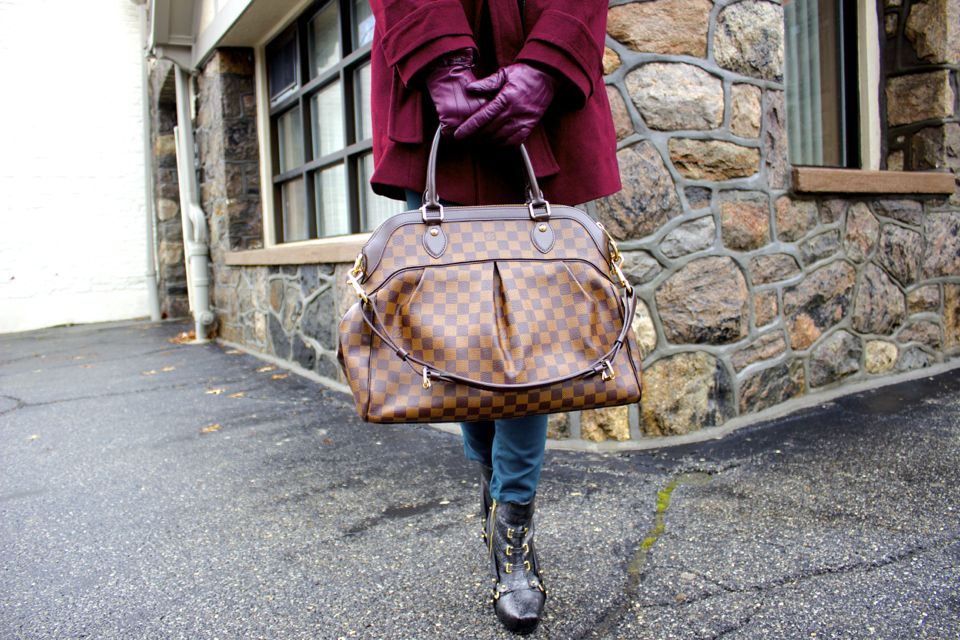 GET THE LOOK!
Coat: Vince Camuto via Marshalls (similar style HERE) // Faux fur vest: Steve Madden via Marshalls (similar style ON SALE HERE) // Leather gloves: Coach via TjMaxx (similar styles ON SALE HERE & HERE) // Jeggings: Arden B (similar styles ON SALE HERE & REG. PRICE HERE) // Ankle boots: Christian Siriano for Payless (similar style ON SALE HERE) // Purse: Louis Vuitton Trevi GM (HERE & similar style HERE)

Happy Hump Day, beautiful friends!
First off, I want to apologize for not having a post up yesterday. My schedule has been a bit crazy after the holidays and I'm trying to get into a new rhythm; I'm glad to be back with another post today! Remember last week's article, How to Prevent Your Winter Coat From Looking Boring? If you haven't yet checked it out, I suggest you do because I provided some helpful tips on sprucing up your coat this winter that'll keep things fun and interesting! Today's post adds to those suggestions with the idea of wearing a flapped faux fur vest underneath your coat and having the flaps completely exposed over the coat collar! This coat actually came with a removable faux fur collar, but I wanted to try something different. You guys, this will instantly transform your coat into something new, by not only creating a color block effect (if your vest is in a different color than your coat) but it will also create the appearance of a faux fur accented collar, if your coat doesn't come with one! I'm all for coming up with creative ways to revamp or enhance outerwear because let's face it, it can be rather boring, right?! If you don't have a fur vest that has a flap fold over collar, you can try perhaps a lighter shearling trimmed coat or cardigan underneath and fold over the collar over your coat to create a similar contrast.
Another thing I wanted to touch upon is this rich color combination that would look ahhhmazing on all of you! Yes, all of you! I love jewel toned colors because they look great on all skin tones and they create a nice glowy effect, which is awesome, considering that during these colder months, our skin tends to look dull and dry. Generally speaking, most jewel tones work well together, making them perfect for those of you who want to try out a more colorful look, but don't know where to begin. Speaking of creating colorful outfits, in Monday's post, I shared a really easy, fool proof, way to create a colorful pairing, so be sure to take a look, if you're interested!
As always, I hope you found this post helpful! Check back tomorrow, I'll be sharing 3 perfect coat styles for the four main body shapes, while explaining why they work and what you may want to avoid! I hope you all have a fabulous day, my friends, and thanks so much for stopping by!
Xo,