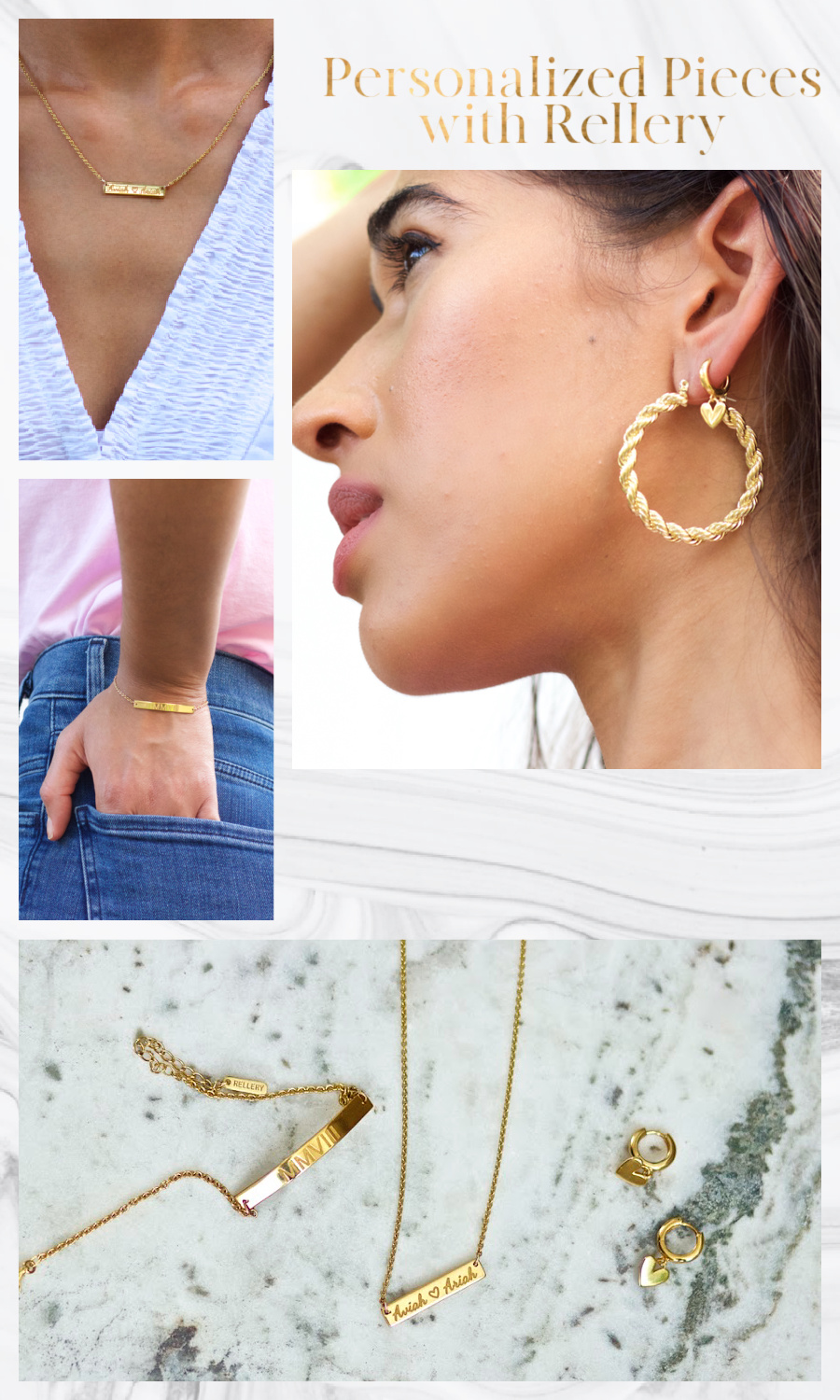 :: SHOP THE POST ::
Earrings | Necklace | Bracelet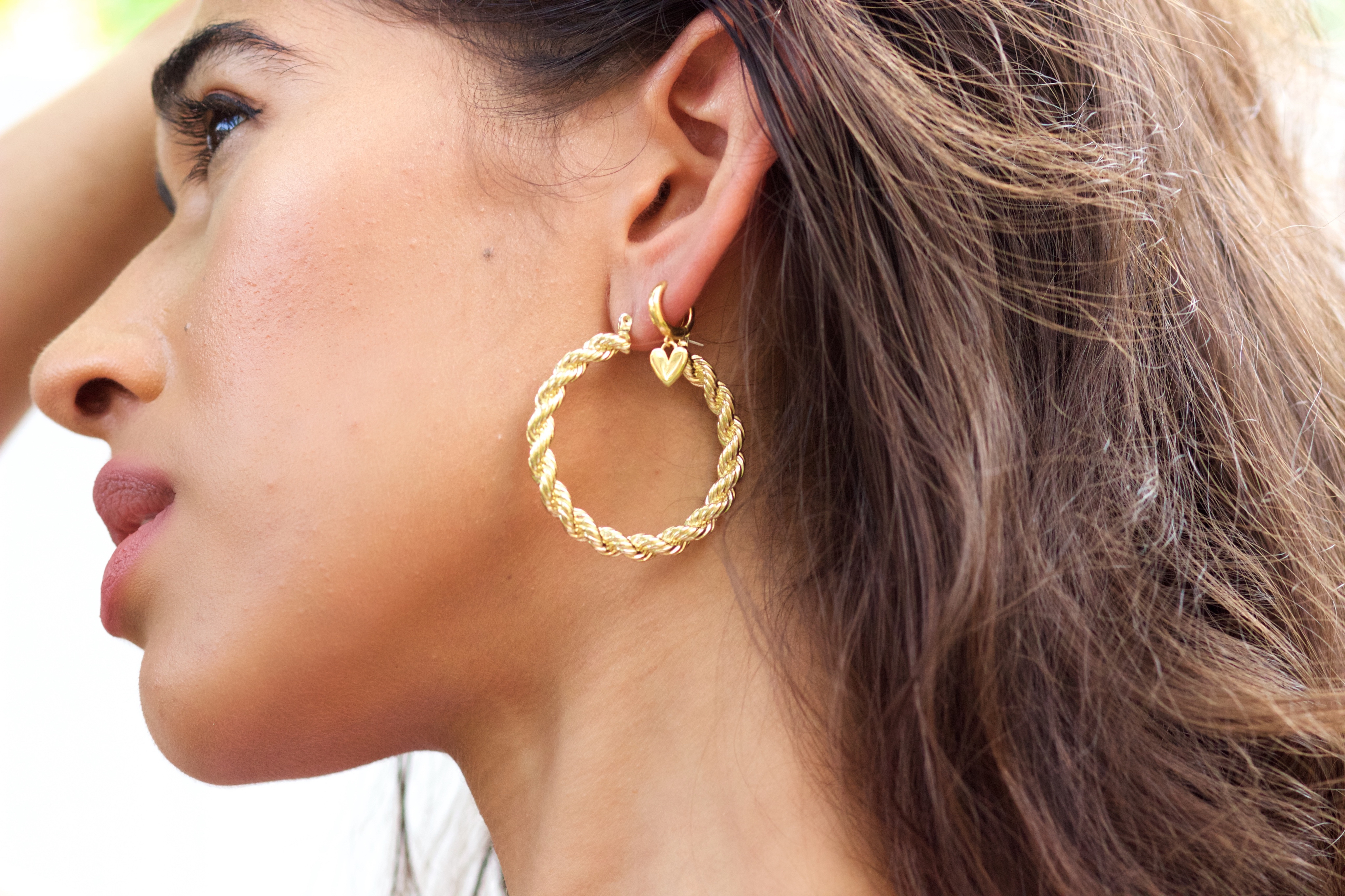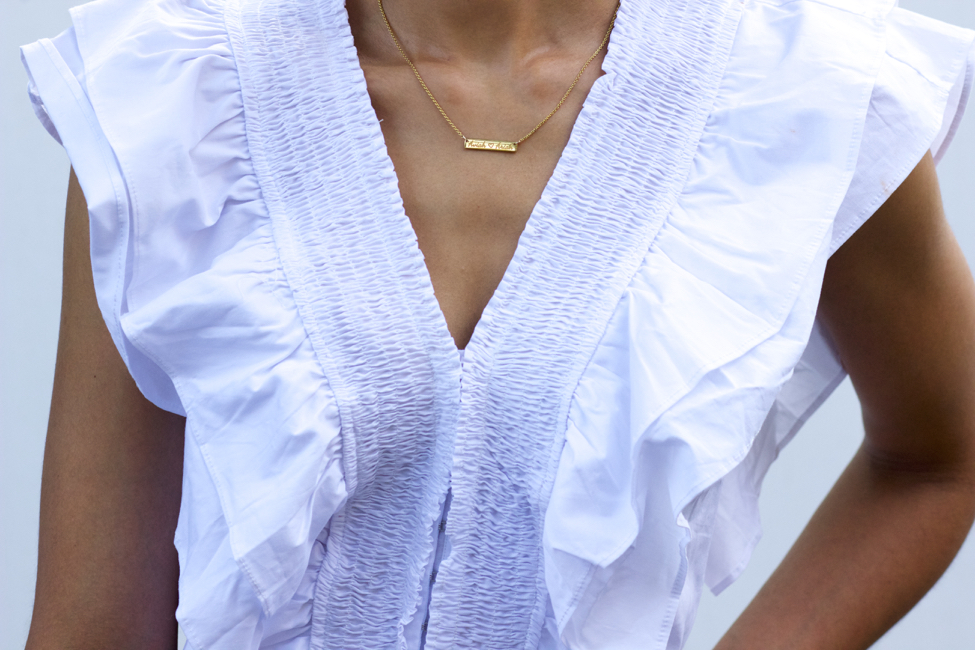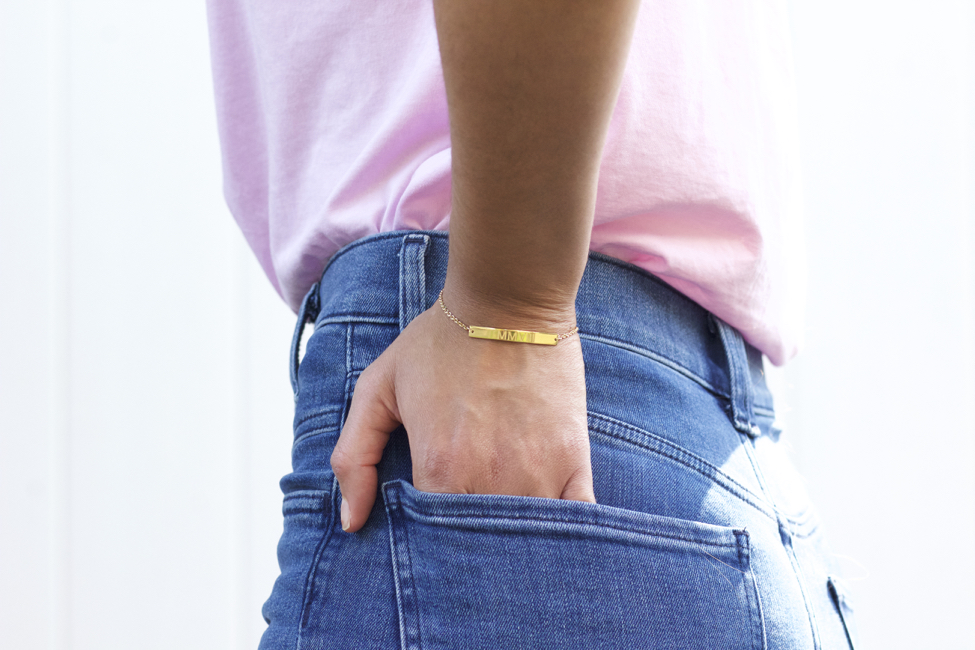 Happy Wednesday lovelies!
As I've gotten older, I've come to appreciate the versatility of dainty pieces. They're easy to layer when going for a bolder look and also practical for serving as stand alone pieces for a classic, chic, everyday look. In my opinion, it's even better when they're personalized and hold a sentiment. When Rellery reached out to me with an opportunity to collaborate, I loved that they not only offered subtle-bold designs to enhance the everyday outfit, but they offered personalized options to simple pieces, too!
I love wearing necklaces as they draw attention to the neckline, which is by far the most attractive area on every woman and can enhance a simple top or add to a bolder one. I personalized their bar necklace with Aviah and Ariah's names because, well...they're my loves, which is why I added the heart! I love that you cannot only add word inscriptions, but symbols, too, adding to the personalized design.
In addition to the personalized necklace, I designed a bracelet with the Roman Numerals MMVIII which is the year 2008, the year Eddie and I got married! Everyone who knows me knows that my favorite shape is the heart, which is why I chose these cute little heart huggy earrings. I've worn them alone and as you see here in my second piercing.
I really like that the pieces are comprised of precious metals (sterling silver, 14k solid gold, or 18k over sterling silver) which is great if you have senstive skin. What's intersting is that Rellery releases new designs monthly and in doing so, they manage to pay mind to what a practical piece is to be...wearable and versitle. Often times, when brands (either clothign or jewelry) have frequent drops or releases, they tend to lend themselves to more trendy desings. I love that Rellery maintains classic and timeless tones in their pieces, while still peaking interest.
If you're looking to add personalized necklaces, bracelets and/or rings, to your jewelry collection or for a good gift idea, definitely check out their pieces, as they're affordable and made of quality metals.
What's your favorite kind of jewelry and piece?
Thanks for stopping by, my friends, and I look forward to seeing you again in Friday's post!