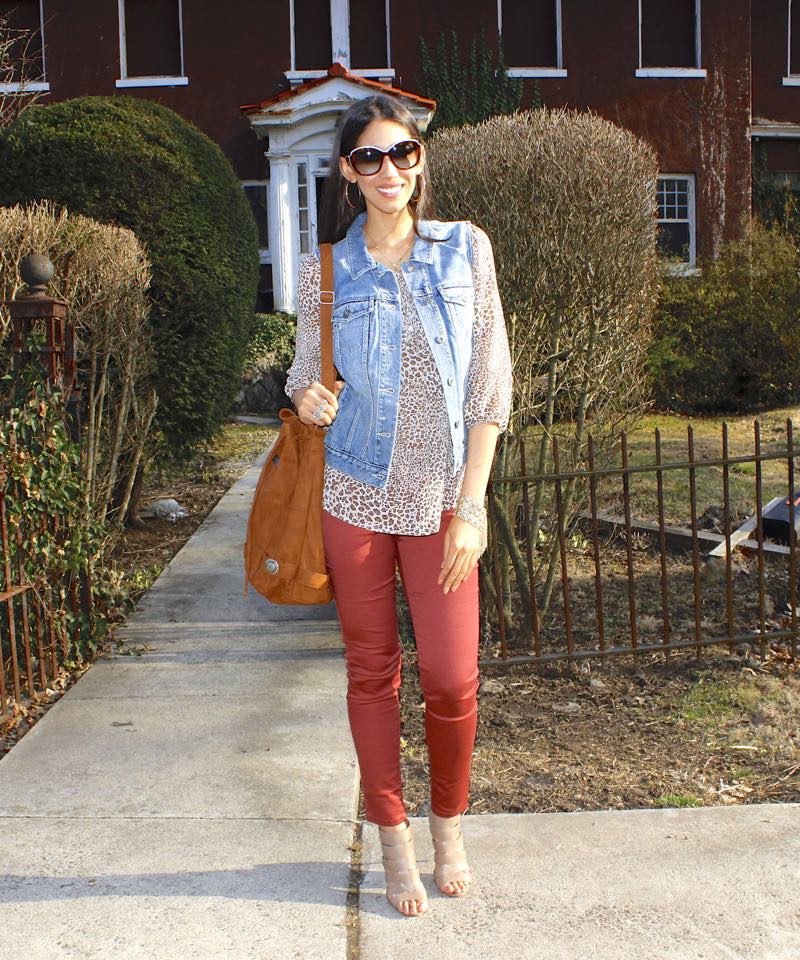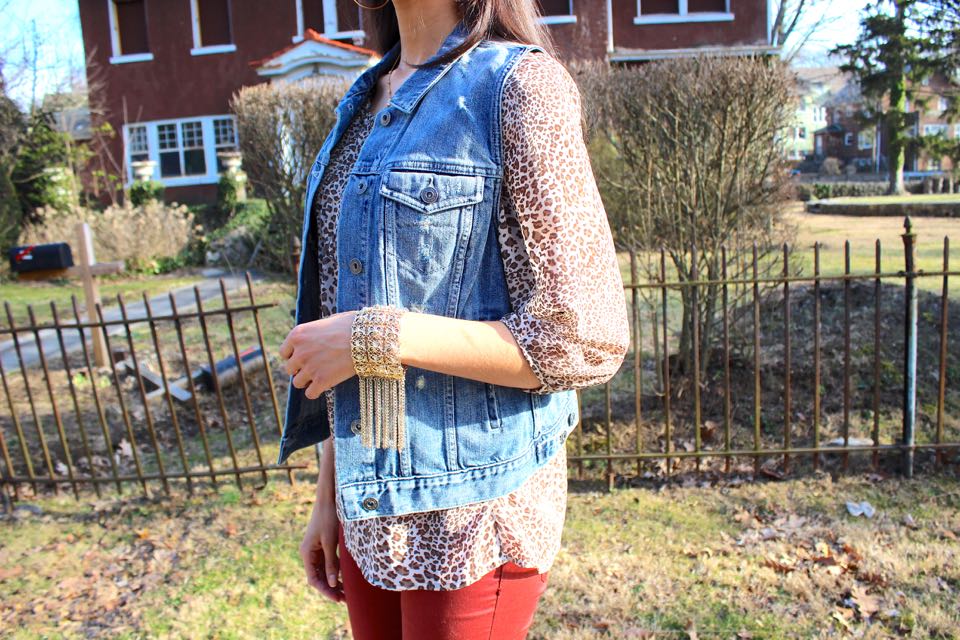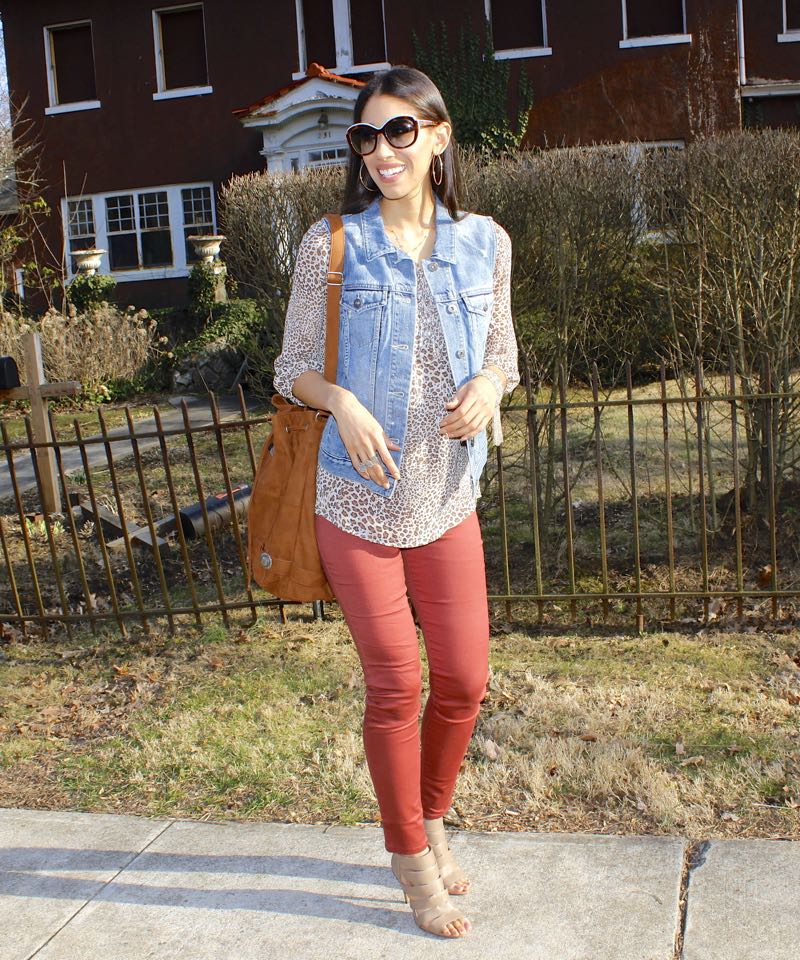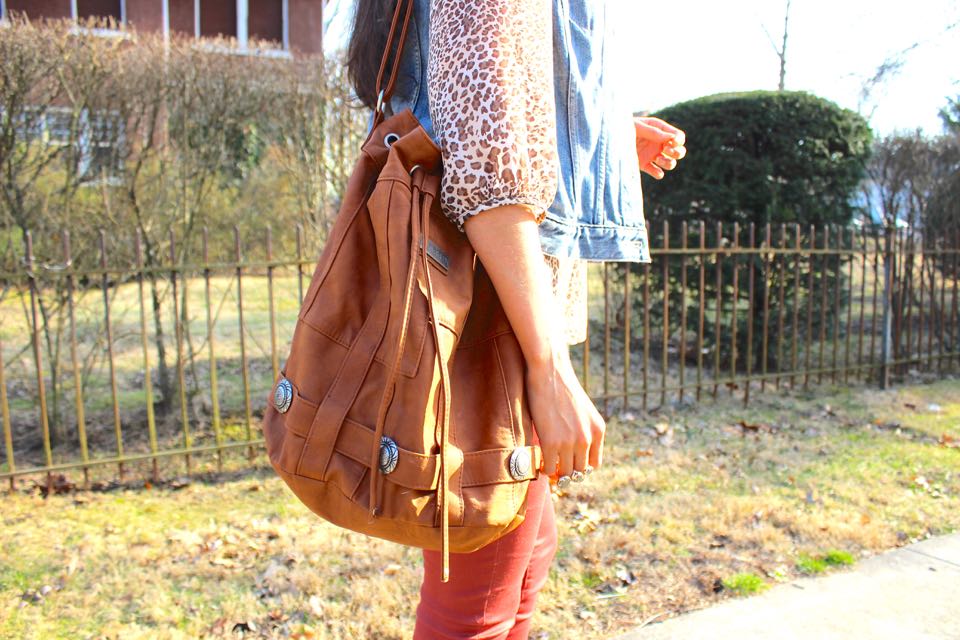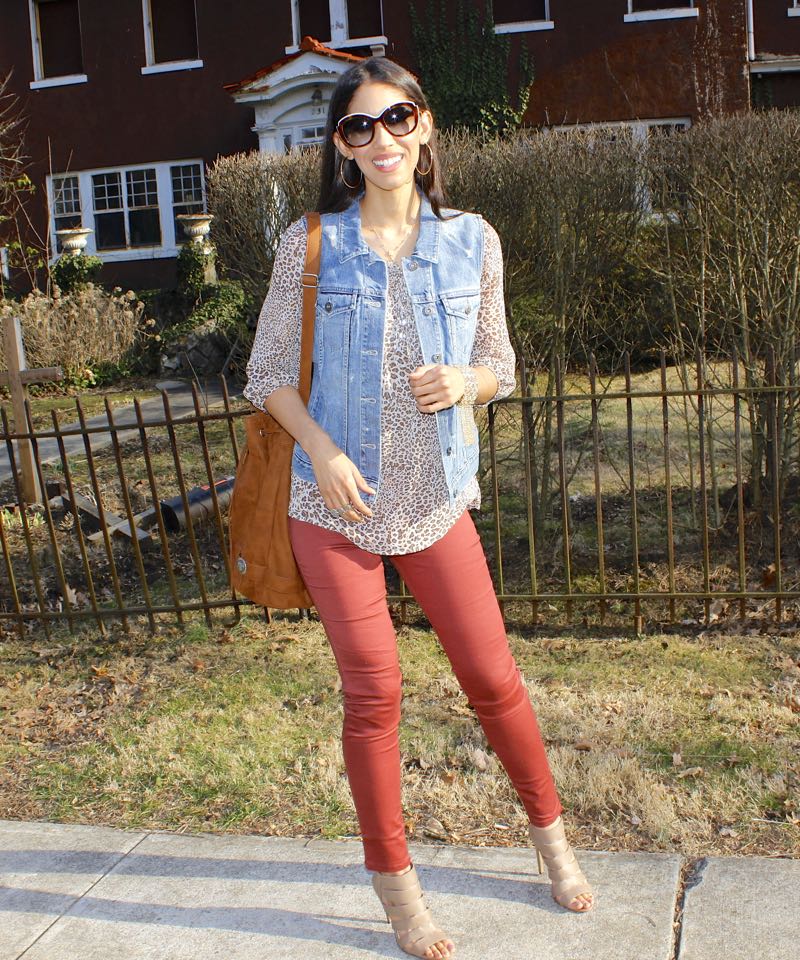 GET THE LOOK!
Pants: Marshalls (similar ON SALE HERE & HERE) // Blouse: Marshalls (similar ON SALE HERE) // Denim vest: Two by Vince Camuto (HERE) // Bag: c/o Gentlefawn (similar HERE) // Fringe bracelet: c/o Kendra Scott (similar ON SALE HERE) // Drusy ring: c/o Kendra Scott (HERE) // Sandals: BCBGeneration (similar HERE)

Happy Hump Day, friends!
I hope you're all having a great week so far! Today's look encompasses a style that I really enjoy playing around with, particularly in the spring and summer, and that's Indie. This is a style that fuses vintage, hipster, boho and rustic vibes to generally create a more individualized look, so it's one that's never really considered trendy. As many of you know, I'm a native New Yorker, raised most of my life in the inner city, Bronx borough. My mom now resides in Brooklyn, where I often find myself because well, my mom is my hot mamma and I need to see her as often as possible, haha (I always tease her). You may remember back in the beginning of January, I shared an outfit that was inspired by my mom's neighborhood in Midwood and its heavily saturated Russian culture. Today, I bring to you a look that's completely inspired by Park Slope and Williamsburg. These areas are very, very artsy and just plain 'ol cool! In the summertime, Park Slope is mainly where you'll find me.
When I think of Indie style as a whole, there are specific colors that come to mind that are quite rustic, such as this cayenne or terracotta-like pant color that I'm wearing, mustard yellow, navy, nude and brown. If you wish to recreate a similar look, but not sure which colors to incorporate that will also flatter your skin tone, I'd suggest terracotta to all my warm toned ladies and mustard yellow to all my cool tones, since it has more a bluish undertone to it.
What do you think of the Indie style, is it one you'd consider trying? How would you define your personal style? Let me know in the comment's section, I'd love to know! I hope this post inspired you in some way and thank you so much for stopping by, have an amazing day, beauties!
XO,