Happy Tuesday, beauties!
One of this season's hottest trends is the bomber jacket, a cropped athlesisure style jacket that was first introduced in the 1930s, but gained more popularity amongst us ladies in the late '80s. Now, they're all the rage again thanks to street style stars and trend setters, such as Kendall Jenner and Gigi Hadid, who were first spotted rocking matching sets back in December. With its growing popularity and cool girl vibe, I'm sure many of you are wanting to give them a try, too! But before you open your wallets and head to the stores, I wanted to give you some pointers on what to look for pertaining to your body shape, so you select the most flattering style, helping you to feel confident in your jacket, enhancing that cool, confident vibe the style exudes.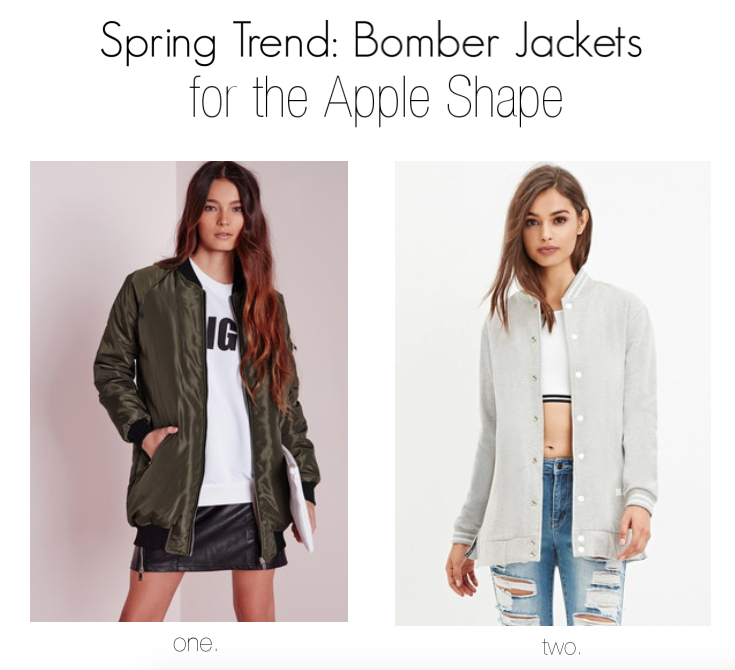 SHOP THE SET:
With this trend, we mainly see shorter hip length styles and for the apple shape, this isn't necessarily the most flattering. These styles tend to not only be shorter, but are also puffy, which can make the upper body appear even larger and fuller in appearance. To avoid creating an exaggerated effect, I suggest you go for styles that are longline. These styles don't have as much volume and are longer, helping to slim the upper body by adding length.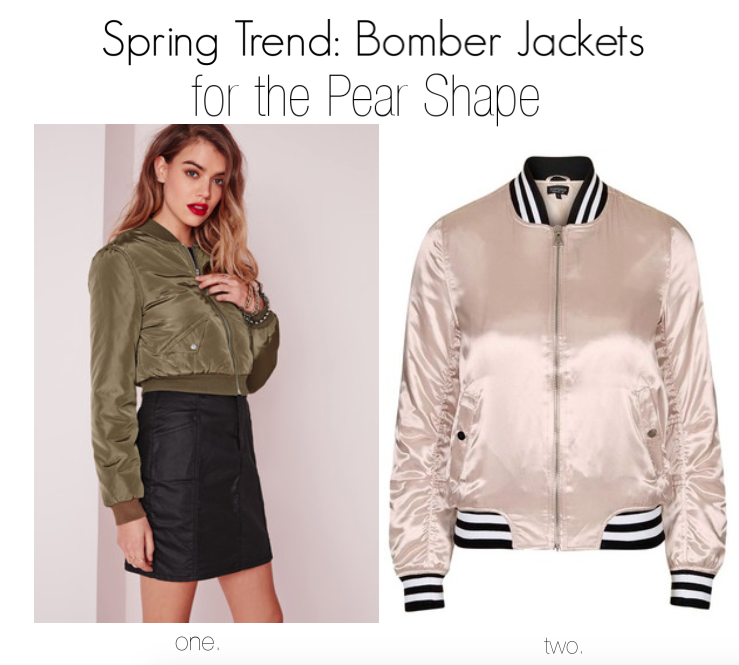 SHOP THE SET:
When it comes to the pear shape, cropped styles are the best option because they help to draw the eye upwards, while accentuating your smaller waist. Another option, is the traditional style and length, which falls somewhere around the hip bone. The puffer style will help to add dimension to the upper body and since the length is above the hip area, no additional width will be added to the hips. Try going for a more unique and interesting style, like one that has a satin finish, zippers, prints, patch work or a vibrant color.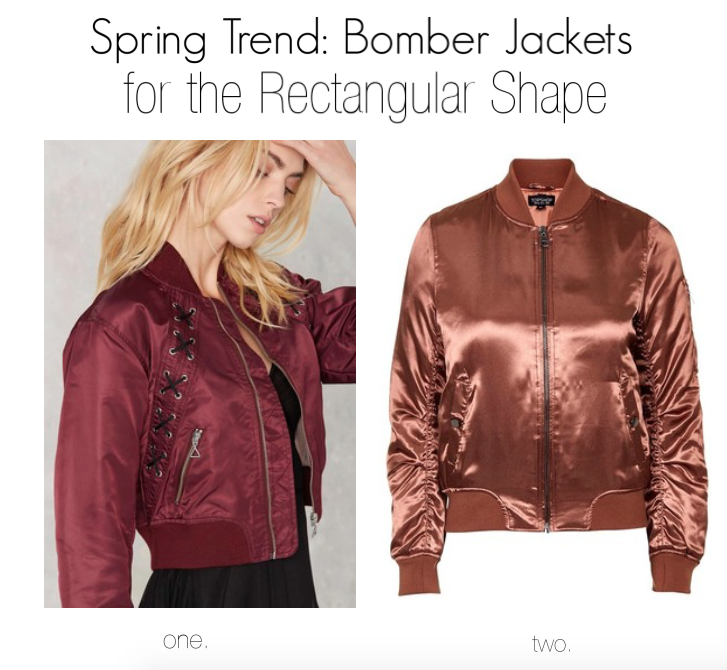 SHOP THE SET:
For all my rectangular shapes, you can also opt for either cropped or more traditional styles. Jackets that have more details, such as lace or in a sheen finish, will also help to add more of a focal point to your overall look. I do prefer suggesting cropped styles for this shape, though, since they can help to reestablish the waistline, creating some visual curves.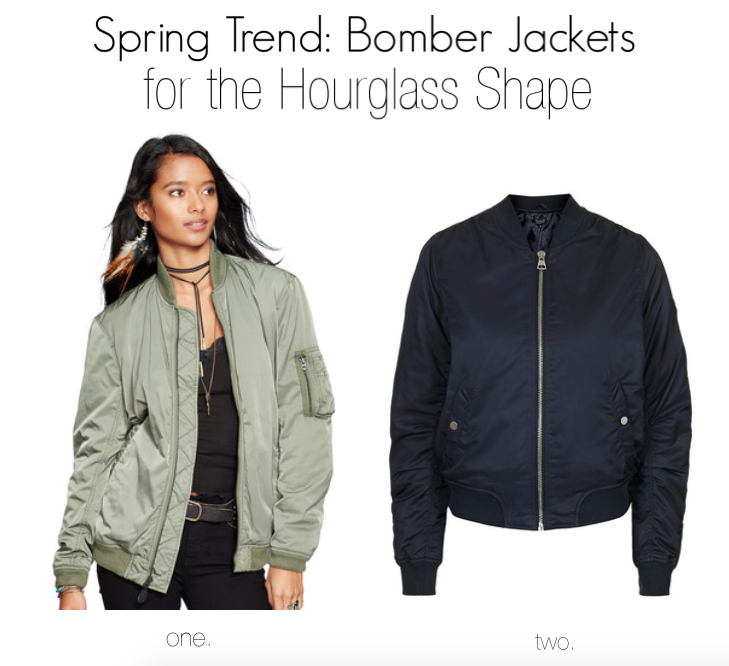 SHOP THE SET:
Lastly, for the hourglass shapes, since you're fairly proportional, you can opt for many different styles. I'd personally suggest you go for styles like that of number two in the set above that doesn't have much puff, creating a lean and clean silhouette, allowing your figure to still come through your outfit.
As always, I thank you so much for taking the time to stop by and I hope you found this post helpful in selecting the best bomber jacket that will flatter and work with your body shape! If you have any questions, feel free to ask and don't forget to let me know your thoughts in the comment's section! Wishing you all a wonderful day, my beautiful friends!
XO,