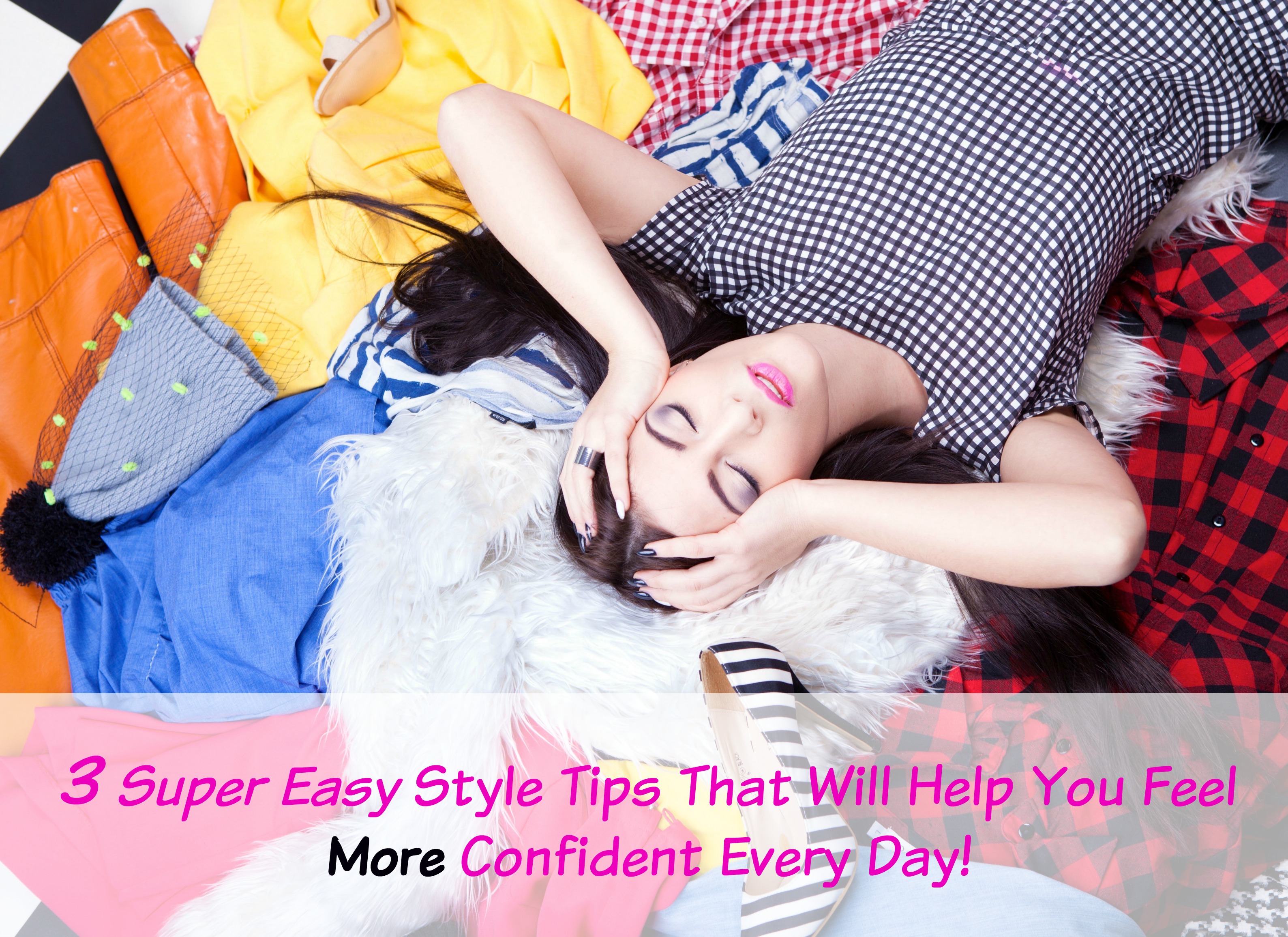 Happy Thursday, friends!
Today, more than ever, can be challenging in feeling more comfortable and confident in our own skin, due to the vast amount of social pressures we find ourselves subjected to every day, both on and offline. While I can't help to alleviate your work load or downsize your to-do list, I can, however, provide you with some simple style tips that will help you feel more confident in the way you look. Today, I'm sharing 3 super easy things you can do to help feel and look your best, before conquering your day!
1. BE CERTAIN
Confidence comes from certainty. The moment we begin to feel uncertain of our capabilities or the way we look, we become insecure. So what should you be certain about and how?
Know and accept your body shape, by identifying what works with and against it. Don't try to force something that wasn't made for you in mind. Many times (I've been guilty of this too) we purchase something because we love it, but it does't love us. The end result, we realize once we're out of the house and looking into the public bathroom mirror, that it just doesn't work. What usually happens next is that it hangs in our closet, never to see the light of day again, until we finally decide to give it away or donate. When you do wear pieces that compliment your body, on the other hand, you will appear more refined and less likely to be fidgeting with your clothing, since they fit well. It's important to note that when we fidget around with our clothing, we are perceived as insecure and uncomfortable, which is true. Who's confident about wearing a top in which the straps keep falling down?
2. BE TRUE TO YOU
Many of us have so many different areas of our lives that influence the way we dress or our approach to styling. Whether it be that you work in a corporate office or are a mom raising your kids full time, whatever your lifestyle demands are, always dress in a way that's reflective of who you are and not what you want others to believe you are. Dressing in what feels like a costume will certainly make you feel and look insecure because you know that you're not being your true self and wearing what represents you as a person and people will pick up on this. Of course there are some dress code limitations, depending on where you work, but there is always a way that you can allow your style to be showcased, either in wearing a specific shoe style, signature lip color or jewelry. Speaking of jewelry, if you're going on a job interview or leading a team meeting that you're nervous about, I suggest wearing a piece of jewelry that's special to you. Wearing something that's familiar and that holds significant meaning can definitely boost your confidence, especially if it's a gift from someone special!
3. PLAN AHEAD
There are morning people and then there are the rest of us. For those of you don't consider yourself to be a morning person, I suggest planning your outfit and getting your bag packed and ready the night before. Getting up and knowing already what you're going to wear will definitely increase your confidence because you'll plan an outfit that you love and have already thought about ahead of time, instead of rushing and throwing something on quickly because you're running late. Having your bag ready with gum or mints, as well as products that will help make your day less stressful, such as Amodex stain remover on the go packets, will also boost your confidence because you'll be prepared to peacefully tackle onion breathe or a coffee spill on your favorite shirt ;)
I hope you found this post helpful, my beautiful friends, in helping to boost your confidence for the day! After reading my blog post, "The BEST Stain Remover, My (Clothing) Life Savor:Amodex", the folks over at Amodex reached out and wanted to exclusively offer my readers a 25% off coupon code! Enter code: stylecontour from March 17-31 to receive 25% off your entire purchase! The code is only valid on the brand's website: www.amodexink.com. Thanks so much for stopping by and I hope your day is as fabulous as YOU!
XO,