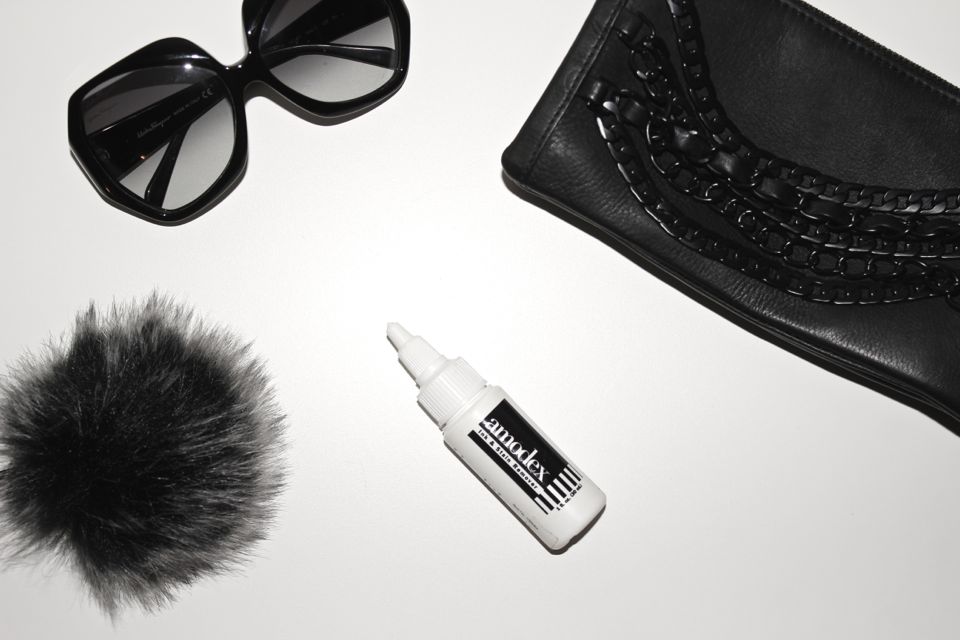 SHOP THE POST!

Happy Thursday, dear friends!
Today, I want to share with you a product I accidentally discovered while shopping at Home Goods that has since been a life saver for my beloved clothes, Amodex. Like most shopping trips, I went into Home Goods for something else and left with this, amongst many other extra things, as is the deal. Up until I encountered this product, I hadn't found a good stain remover and it must be noted that my hands tend to be a little buttery at times, oops! So having a product like this is a must! Yes, I have tried Tied to go and it honestly didn't work sufficient enough for all of my stains because after washing, I was still able to subtly see the stain marks, which of course bugged me. What prompted my interest with Amodex was its claim to remove ink stains, which many of you may know can be tough to remove, so I figured I'd give it a try. I'm so happy I did, as it has proven to remove all of the stains that I've had on my clothing to date. I often carry it in my purse, in case I or someone I'm with gets dirty. All you need is a slight amount and some water to get the job done. I just wanted to quickly share it with all of you and hopefully you'll love it as much as I do!
Thanks so much for stopping by, my beautiful and dear friends, and I hope your day is as beautiful as YOU!
Xo,