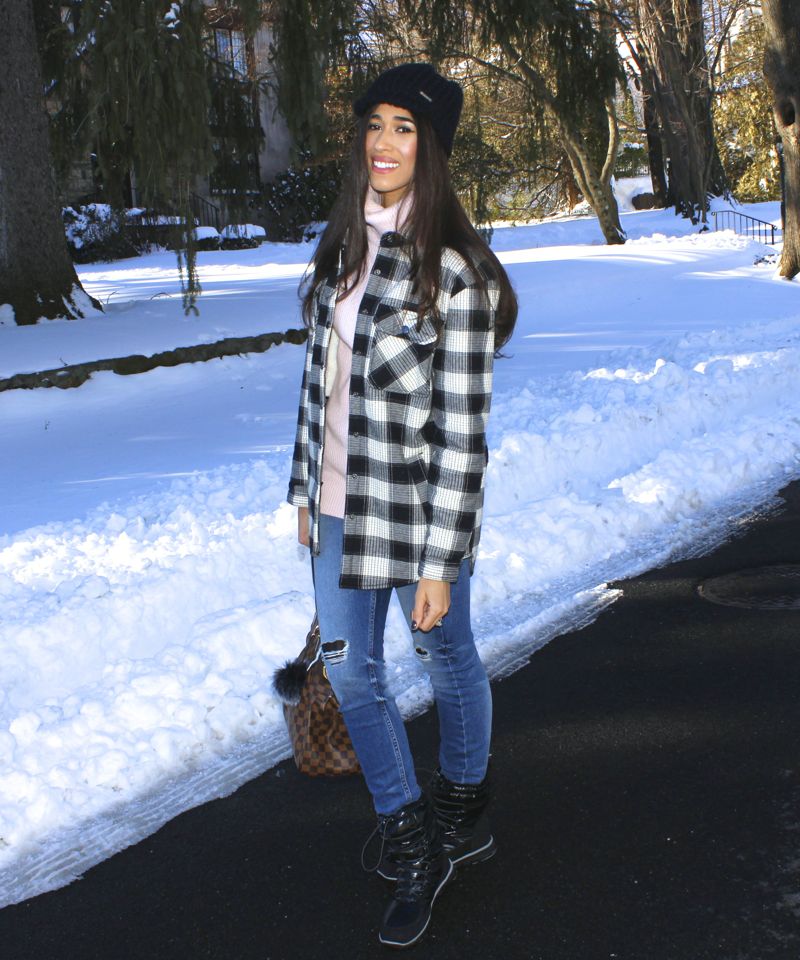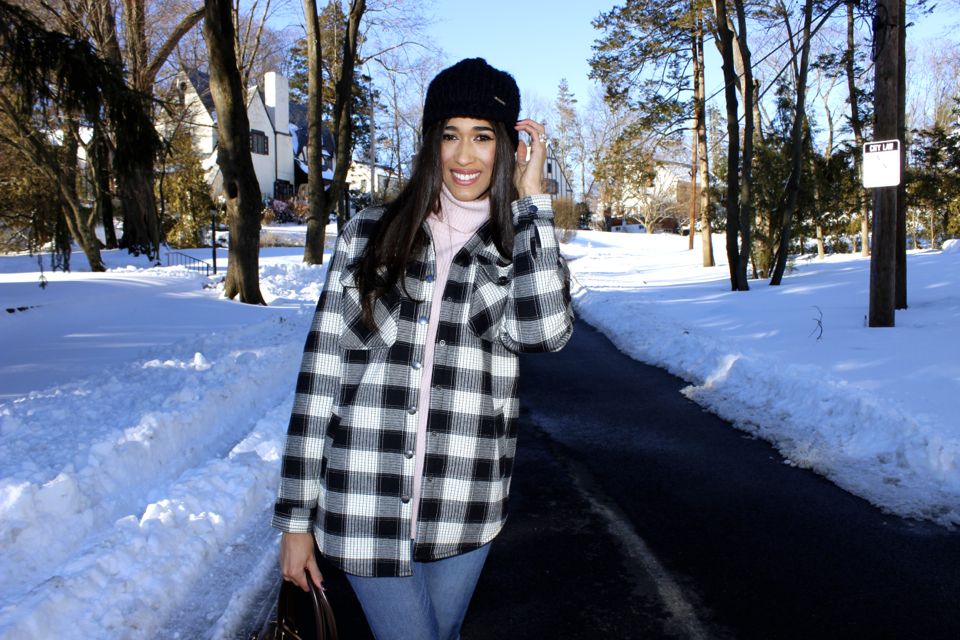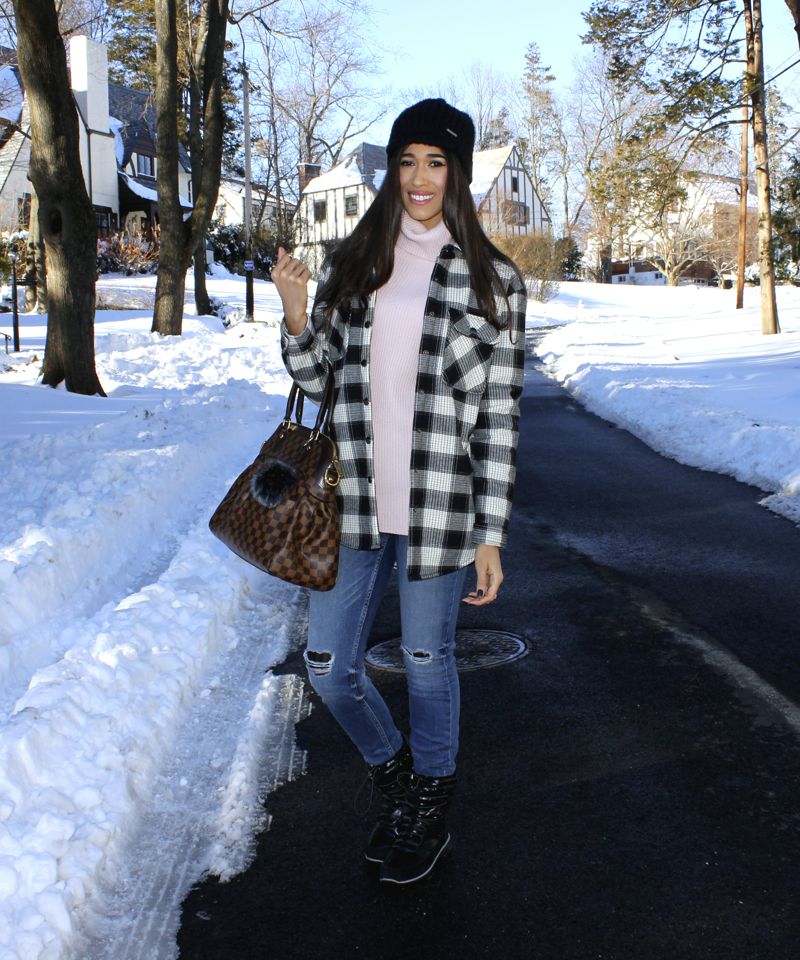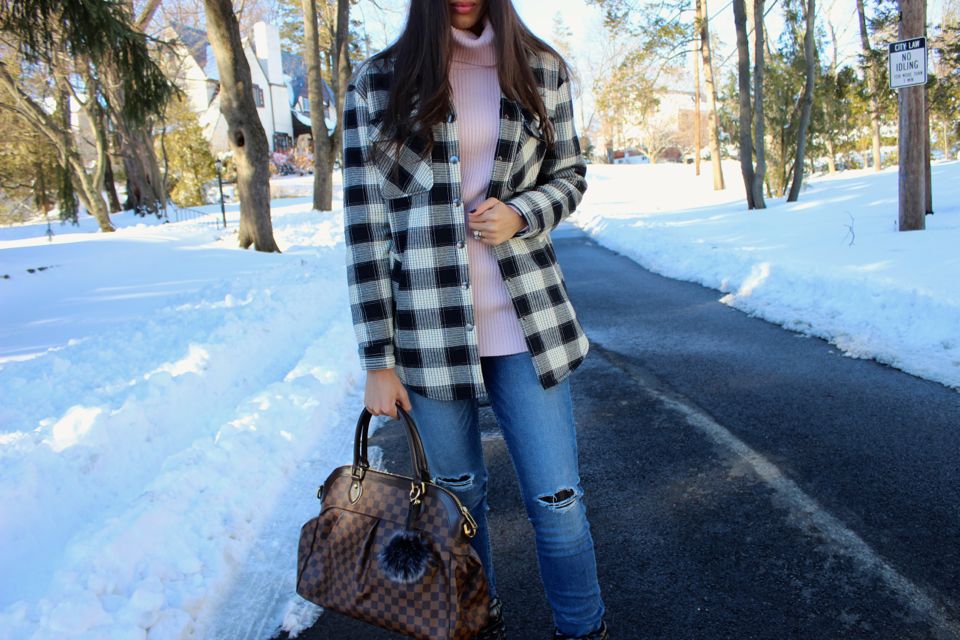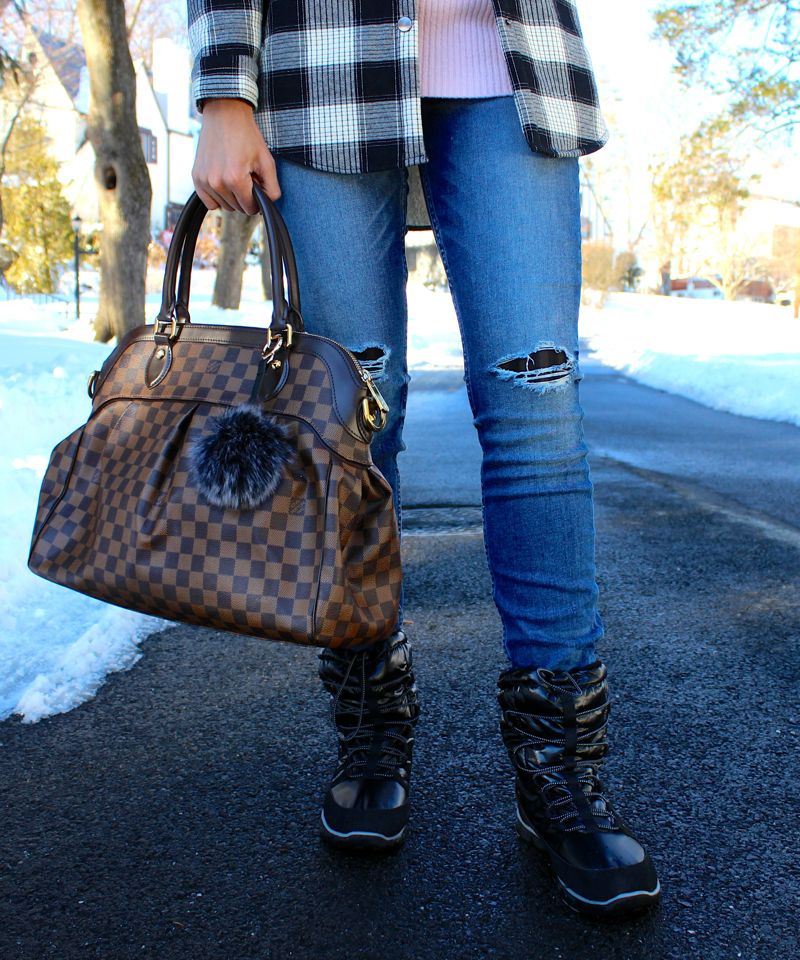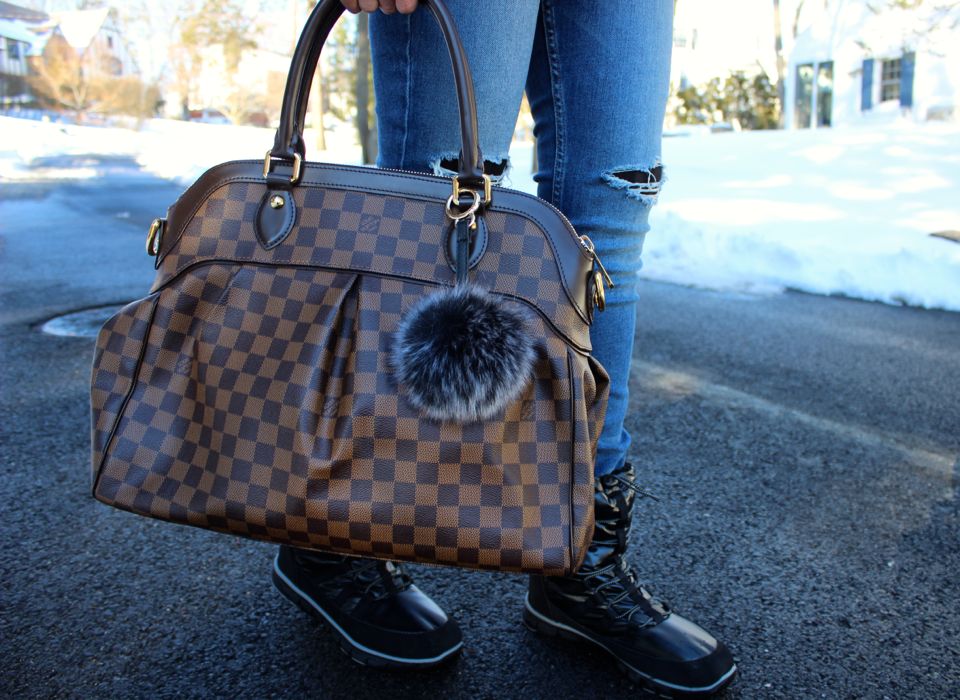 GET THE LOOK!
Jacket: via Marshalls (similar styles HERE & HERE) // Turtleneck: Banana Republic (ON SALE HERE) // Jeans: Guess (similar style HERE & HERE) // Snow boots: c/o Khombu (HERE) // Purse: Louis Vuitton // Pom Pom bag charm: via Marshalls (similar HERE) // Hat: Michael Kors (similar HERE)

Happy Hump Day, beautiful friends!
So as you all know, we got slammed pretty hard with a major snow storm here in the northeast this past weekend and with it comes piles mountains of snow, slush and salt everywhere! Immediately following a snow storm, I've learned to leave my most favorite and delicate fabric shoes wrapped safely and warm in their boxes and instead, break out my snow boots, which are way more practical! Though snow boots have become more fashionable in recent years, providing more color selections and fur trims, for the most part, they're rather bulky and can pose a challenge in styling a cute look involving them. This pairing is perfect in creating a feminine feel, which bulky boots can easily prevent or interfere with. The main piece in this look that exudes femininity is of course the blush pink turtleneck sweater, which is super comfy, by the way! When trying to create a more feminine outfit on snow days, I highly suggest you reach for cozy knits that are in softer or neutral colors. They create a nice calming feel, which can balance out the masculine vibe the bulky boots can create.
For this particular pairing, however, I only wanted to add a dash of feminine flare (I have a much more chic pairing I'll be sharing on Friday), while playing with other masculine, edgier, pieces, such as this flannel jacket, which is extremely warm and comfy; I absolutely love the the lose, boyfriend, fit. I also opted for these distressed cut out knee skinnies, with black striped tights paired underneath for added warmth and for a cool contrast. Since we're on the topic of jeans, I suggest when wearing snow boots, either tall or short, you wear skinny jeans. They will fit comfortably into your boots and you won't have any access fabric gathered at the legs, which always seems to make their way out of the boots (so annoying).
I hope you all found this post helpful in putting together a snow day outfit, my dear friends! As always, thanks so much for stopping by and I hope your day is as fabulous as YOU!
Xo,