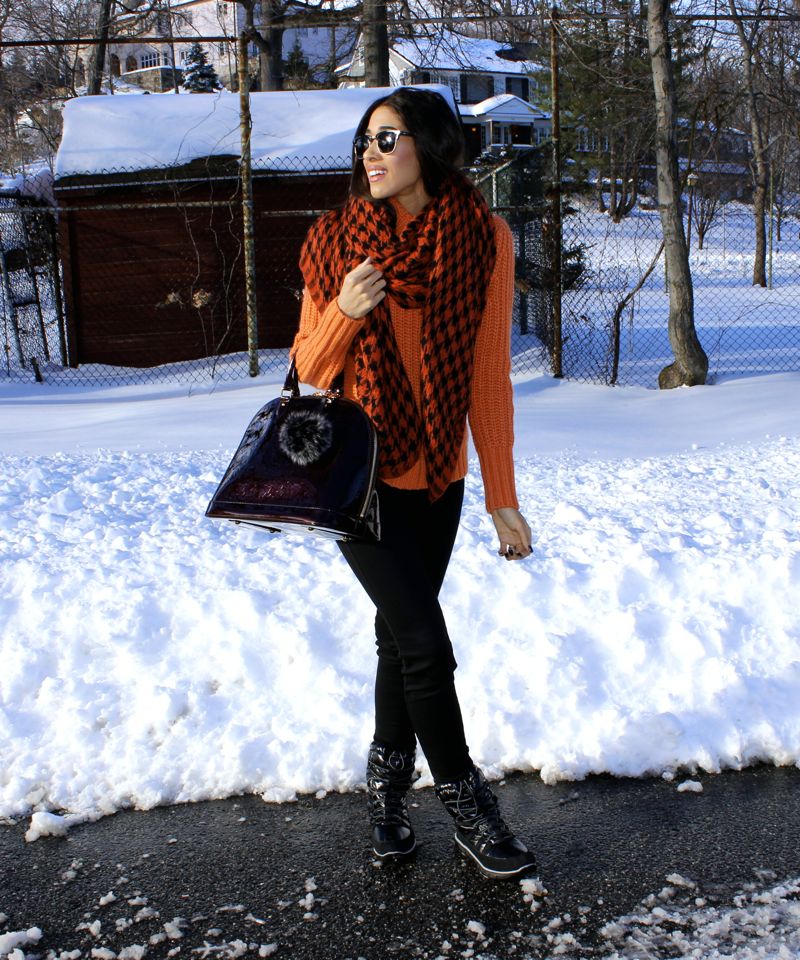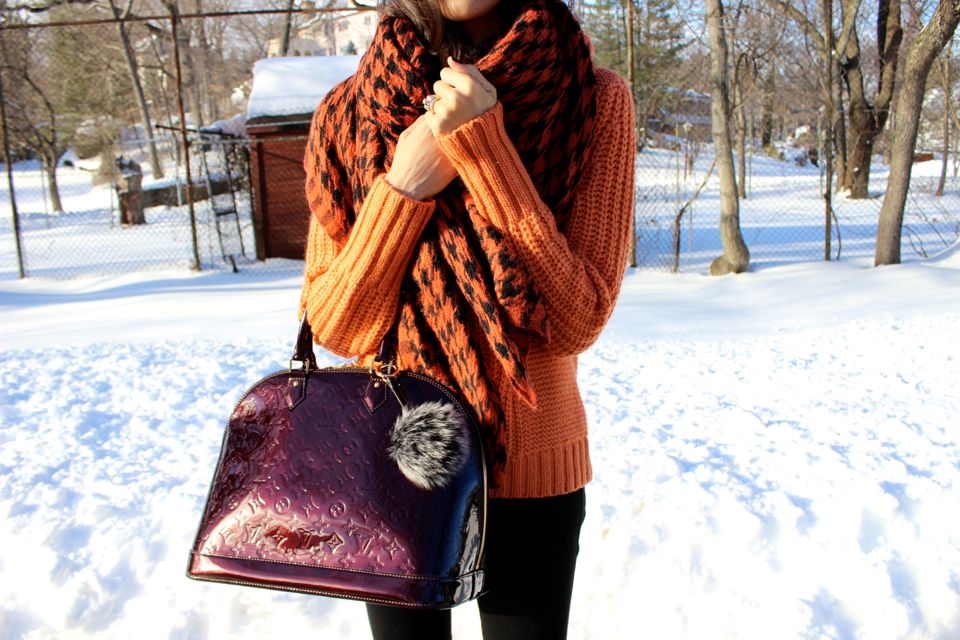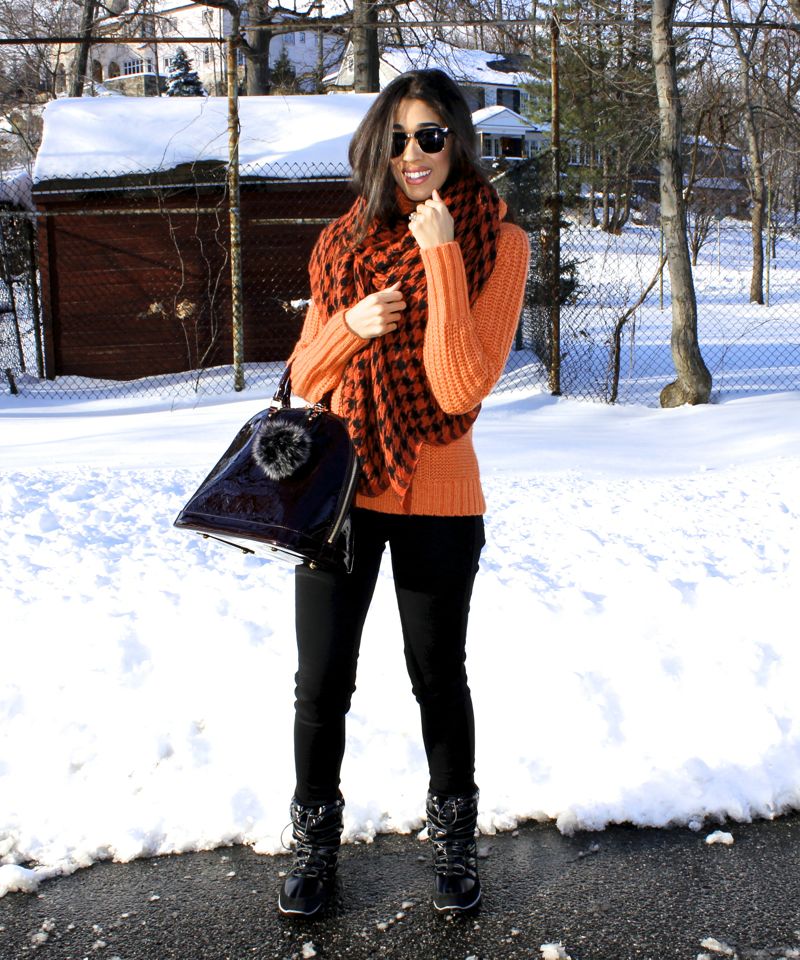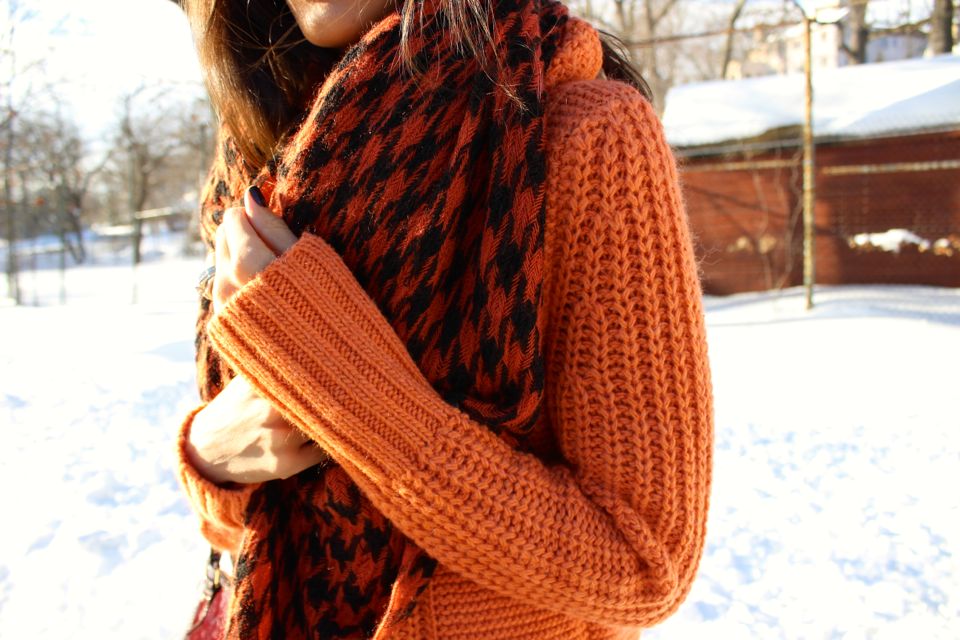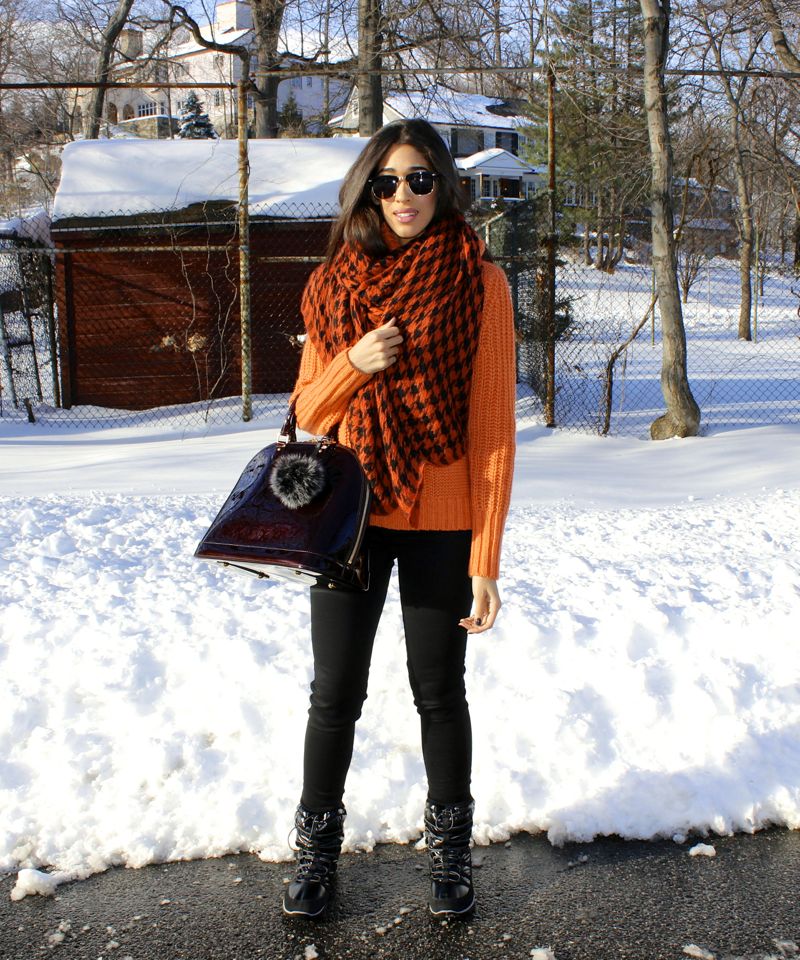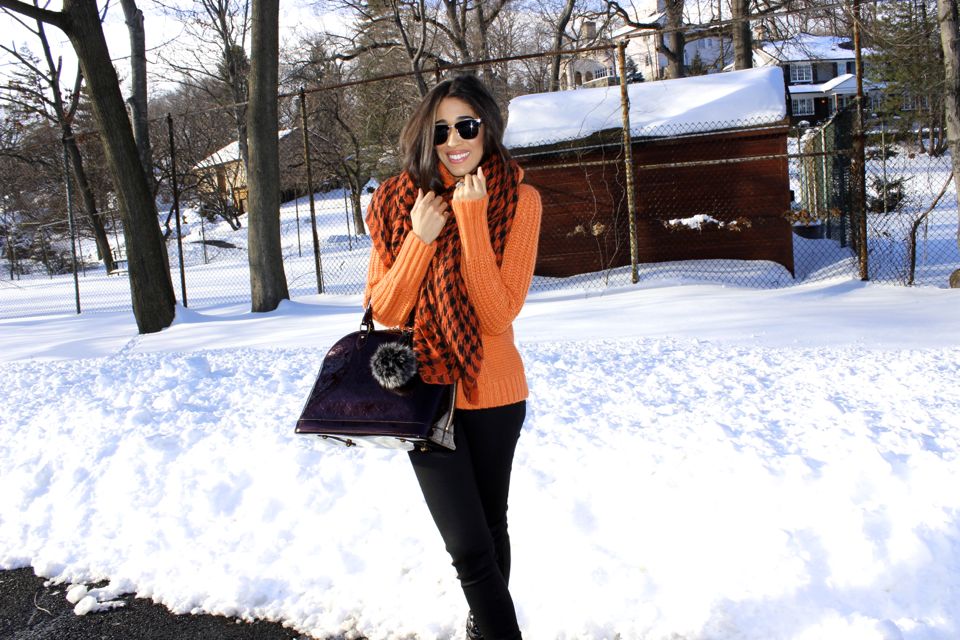 GET THE LOOK!
Blanket scarf: very similar style HERE // Sweater: Banana Republic (ON SALE HERE) // Jeggings: New York & Company (B1G1 FOR $10 HERE) // Snow boots: c/o Khombu (ON SALE HERE EXTRA 15% OFF WITH CODE WKND) // Pom pom bag charm: via Marshalls (similar HERE) // Purse: Louis Vuitton // Sunglasses: Lucky Brand (HERE)

Happy Friday, friends!
Remember in last week's post, Your Guide to the 12 Best Colors for Winter, I mentioned that if you happened to love a color that doesn't necessarily have a winter vibe, you can create one by combining it with darker, intense, colors, such as black? Well, this look is a perfect example of that! This super comfy knit sweater is in a pumpkin orange color, which would typically be more suitable for autumn, especially when combined with the bordeaux purse, but to create a more winter-like vibe, I simply added black skinnies, as well as these black snow boots. As many of you know, I love color, I always tend to gravitate towards it, and so I don't like to limit myself in wearing them, even in the colder months. Of course there are gorgeous winter shades, like the ones I shared in last week's post, that keep me inspired. But then there are times when I feel like wearing mint or neons and I don't like the thought of not being able to wear them because it's not seasonally appropriate. So, I solved the dilemma with this easy solution, which I hope you find helpful in wearing your favorite colors, whichever they may be! I also think that the addition of the darker pom pom on the purse helps to strengthen the winter vibe as well.
I hope you all found this post helpful in not only wearing colors that tend to be worn during specific seasons, but in also styling your snow boots, which has been the running theme in this week's outfit posts (HERE & HERE) , since we had that intense snow storm last weekend and have been recovering with slush and mountains of snow everywhere! As always, I thank you so much for stopping by and let me know, what's your favorite color that you love to wear all year round and what ways do you style it to make it work throughout the different seasons? I hope your weekend is as fabulous as YOU!
Xo,