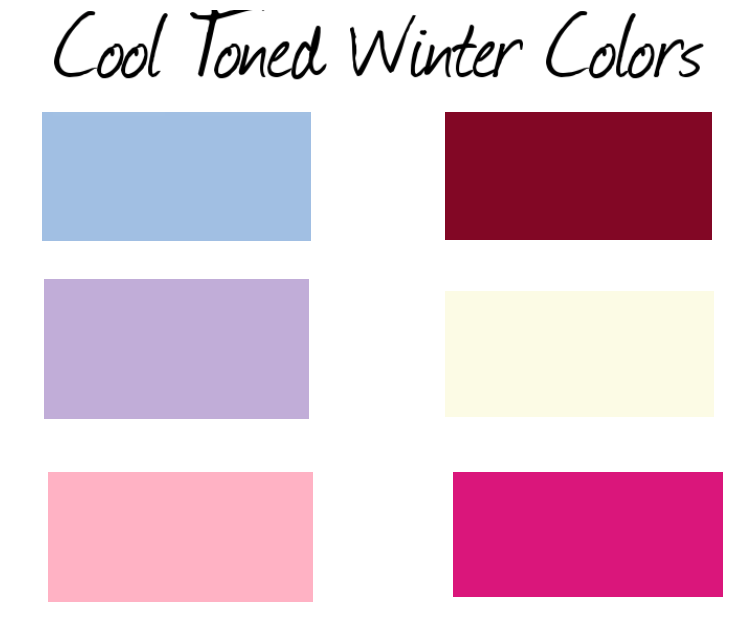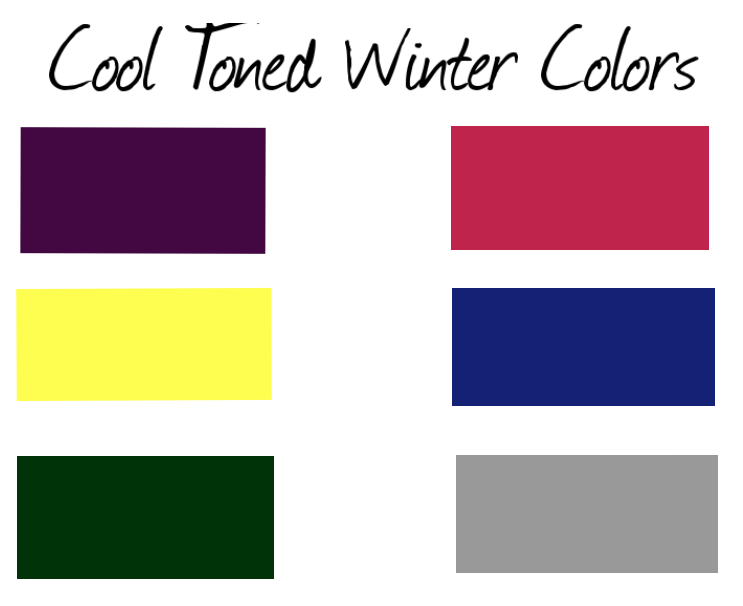 Hey Beauties!
Have you ever wondered which colors are best to wear during the winter months? Well, hopefully today's post will give you some ideas on wearing and combining colors during these next couple of months. Above, I've compiled two sets containing 6 colors, all of which have cool undertones, making them perfect for the winter seasons. This is a great way to test if a shade or hue is ideal for a specific season. Cool tones, which are colors that have a bit of a bluish/ashy tint, are best for the colder months, while those that have a warmer tone, meaning they have an orangy or golden undertone, are ideal for the warmer months. What I love about most of these colors is that a lot of them can be mixed and matched together to create so many outfits, ensuring that you'll get the most out of the pieces you buy that are in these colors.
Now, I do want to mention that you may want to keep your skin tone in mind when reaching for these colors because those who have the opposite skin tone, in this case warm, can look a little washed out and dull due to the sharp contrast the color(s) has on your skin. In this case what I suggest you do is add gold accessories. The gold, since it's the most flattering metal for your skin tone, will help brighten your skin and counteract the effects of the cooler tones. If you are already cool or neutral (both tones work well on you), then these colors would look great on you as is, but you too can add accessories, in your case silver or white gold, to help enhance the brightening effect of the colors.
Lastly, if you happen to love a color but it has more of spring/summer/fall time feel, my best suggestion would be to match it up with darker colors, such as black, charcoal grey and navy. These colors will help to harden the look a bit, creating more of a winter feel. You can also turn to accessories, such as a moto jacket and boots to help create the same effect.
I hope you found this post helpful, my dear friends, and of course if you have any questions, don't hesitate to leave them in the comment's section. As always, I thank you so much for stopping by and I hope your day is as fabulous as YOU!
Xo,