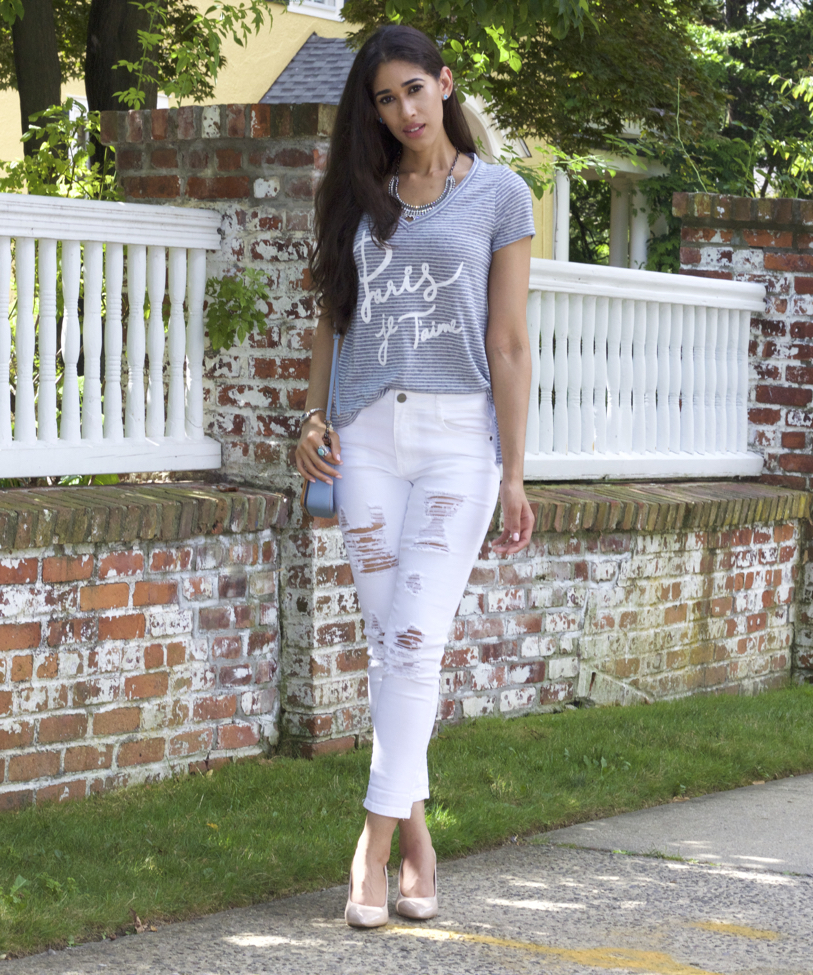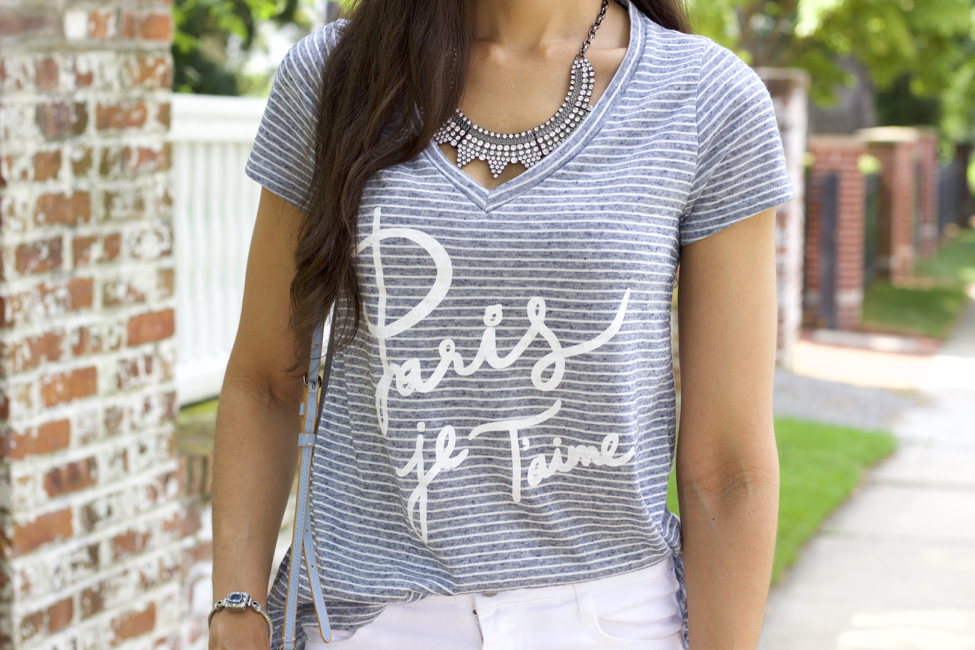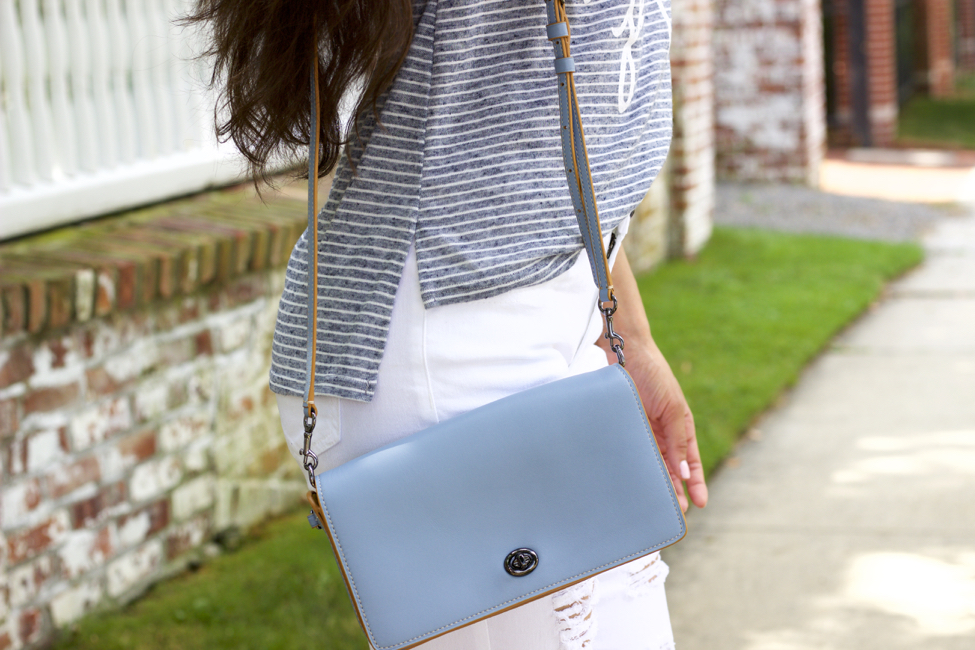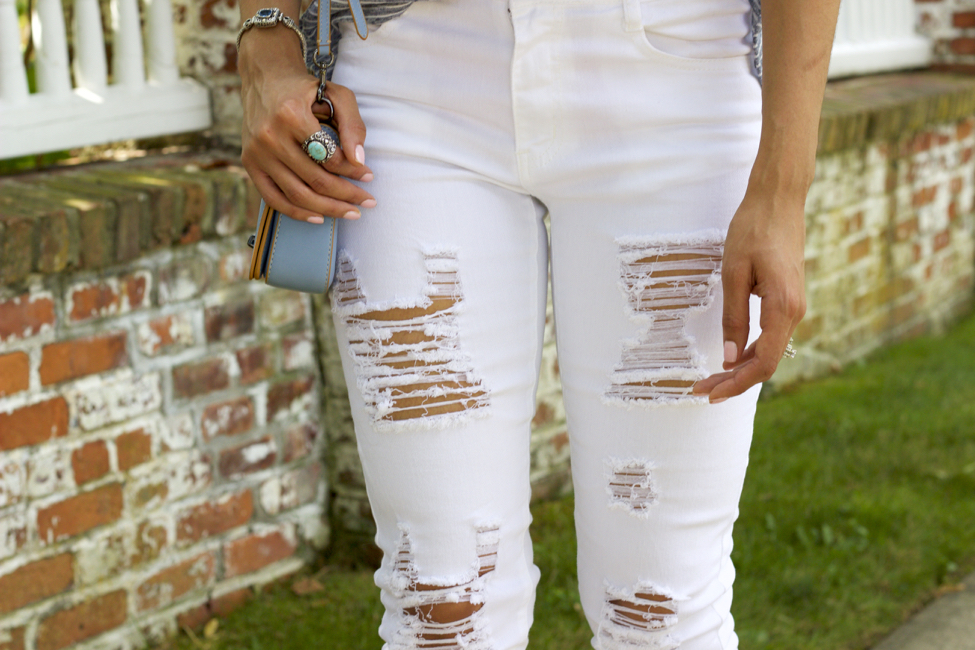 GET THE LOOK!
Shirt: Marshalls (similar HERE) // Necklace: Rox Box (similar HERE) // Jeans: c/o Bluefaith Denim (HERE) // Bag: c/o Coach (HERE) // Shoes: Nine West (similar HERE)

Hey guys!!
I've missed you SO much! I've only been gone for a couple of days, but that's more like a few weeks in social media time (haha!). I've been absent, for the most part, since we moved on Saturday and let me tell you, NEVER move!
I'm just kidding, well sort of. I mean, don't get me wrong, I absolutely adore our new place, but the whole moving process has really gotten to me. I haven't slept in days because there's just so much that needed and still needs to get done and once I get going, it's very hard for me to stop; I get a bit impulsive and forget that I'm human and not a machine and there's only so much I can do! Hopefully by next week, we'll be fully situated and back into the swing of things because everything just feels so off.
Anyway, as for my outfit, you know how much I love these jeans, as mentioned in a previous post, so I won't elaborate on them again, as much as I want to, haha. Seriously Bluefaith, you need to make these same jeans, but without the distressed detail!
I decided to pair them with one of my favorite graphic stripe tees because I loved the way the white saying looked with them; I felt it created a fresh and cohesive look. To dress things up a bit, I added a pair of beige pumps (nude for me) and pulled out the blue pin stripes in the shirt with a blue crossbody bag.
There really is no easier way of adding the right accessories than to pull out the colors found within your pieces, which is what I often do when creating a quick and easy outfit, like this one, while looking polished and put together.
Thanks so much for stopping by my dear friends! It may take me a little longer to catch up on comments on previous posts, but I will certainly respond! I hope you're having the best day so far and I'll see you back here again tomorrow with a new post!
XO,