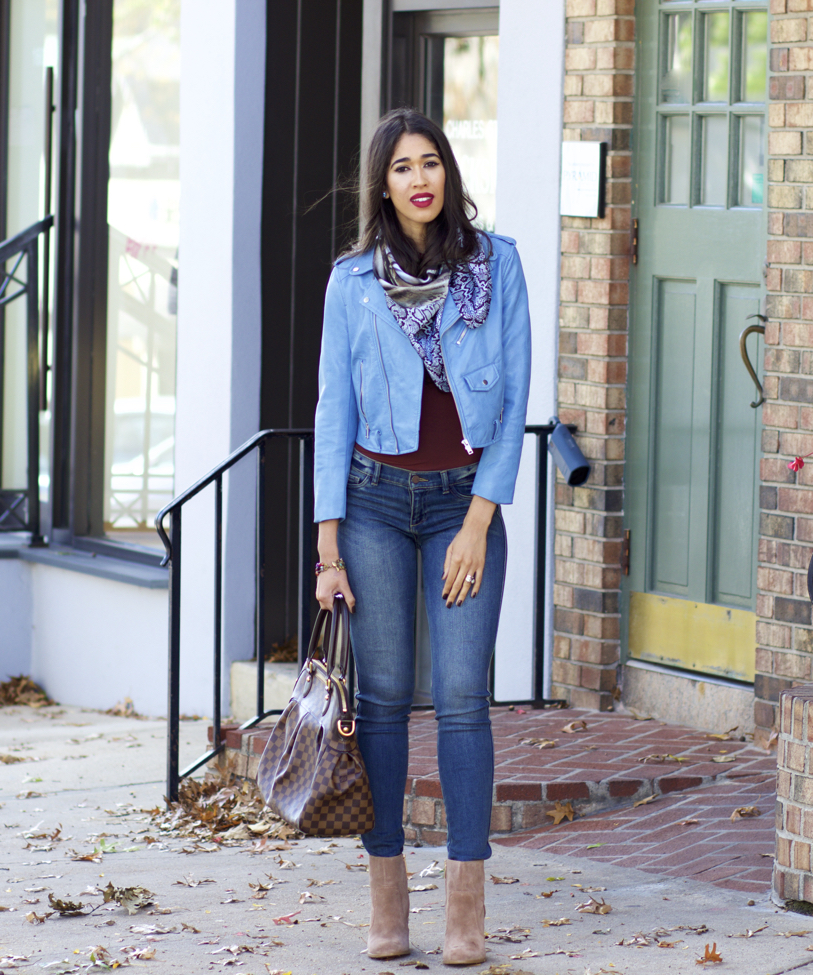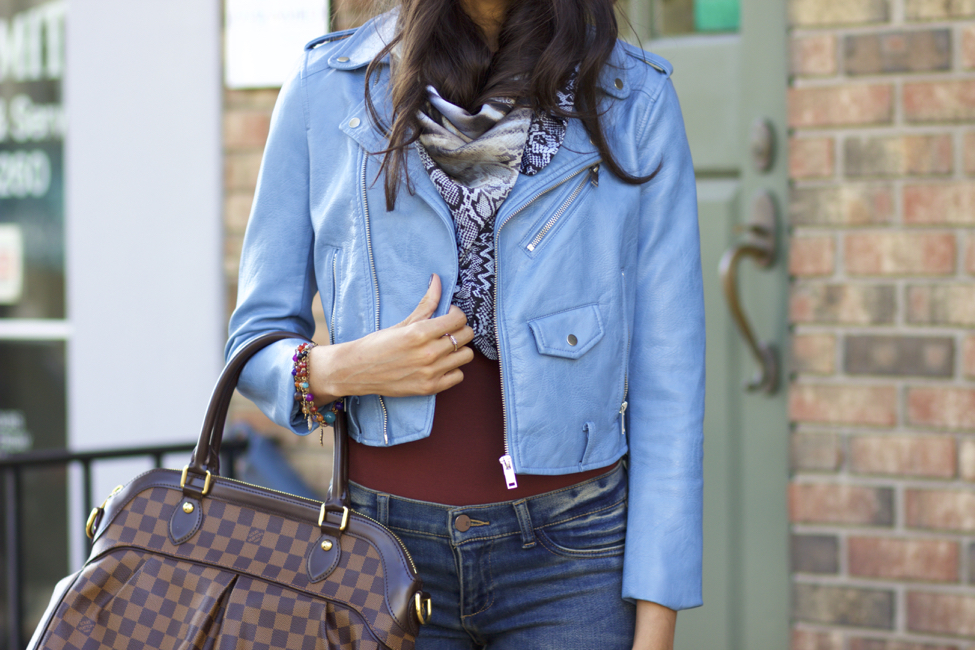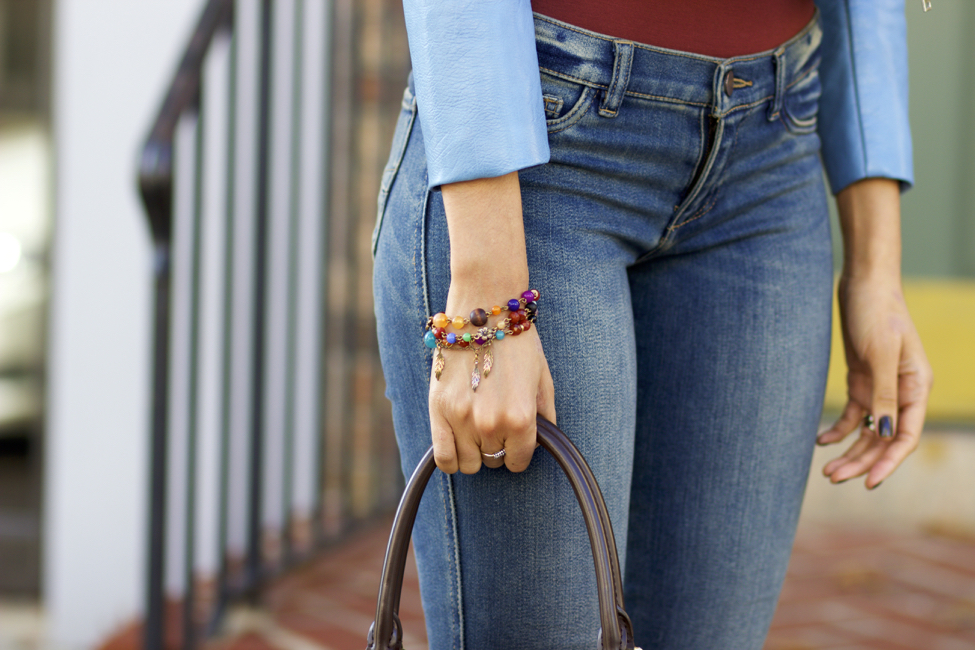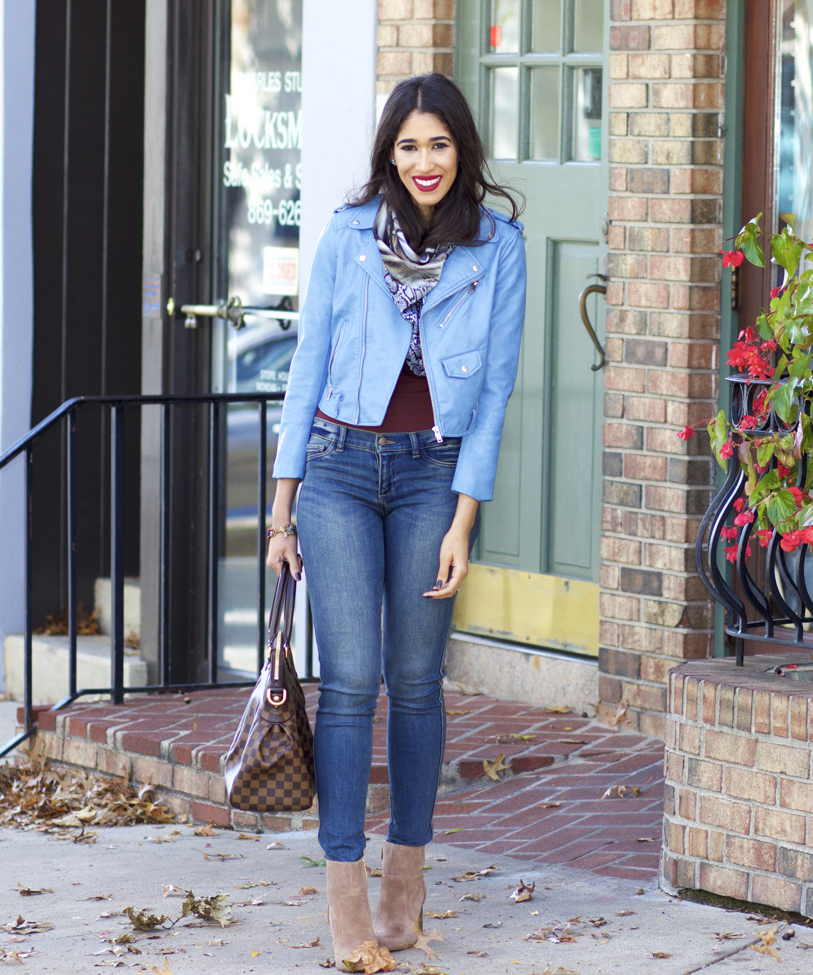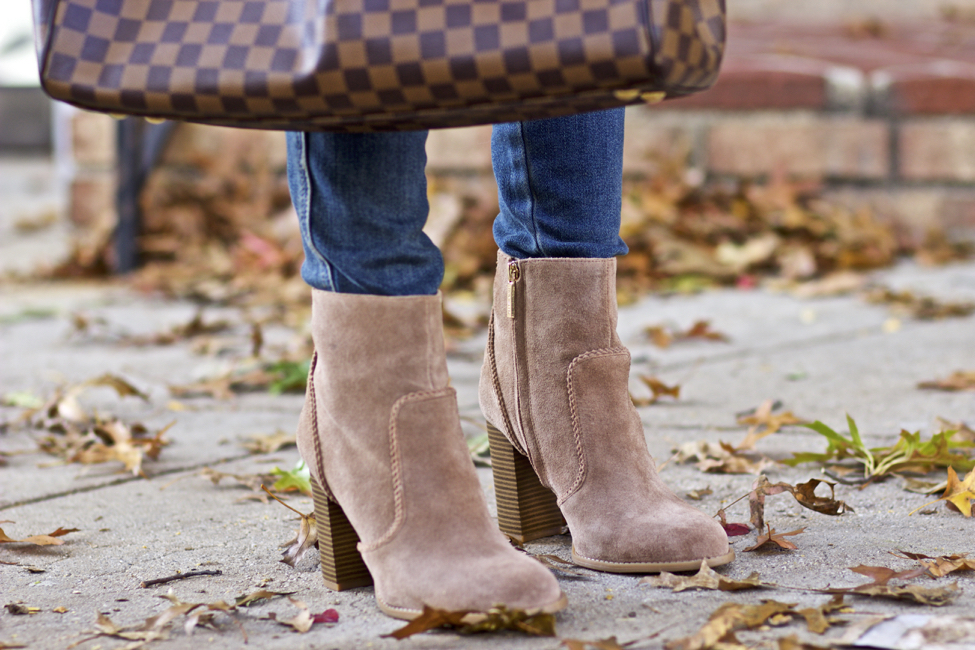 :GET THE LOOK:
---
Jacket: Zara (sold out-similar HERE) // Turtleneck: H&M (similar HERE) // Scarf: c/o KAS New York (similar HERE) // Jeans: New York & Company (HERE) // Boots: Nine West (HERE) // Bag: Louis Vuitton // Bracelet: Lucky Brand // Lipstick: Giorgio Armani via Influenster (HERE)

---
Happy Monday, friends!
I hope you all had a great weekend! You may be noticing that alongside typical fall colors, we've also been seeing various shades that are a bit more unexpected trend for the season (fall pastels), such as soft shades of pink, which we'd typically reserve for both spring and summer. I feel that the fashion world is trying to somehow incorporate the colors of the year, both serenity blue (light or baby blue) and rose quartz (dusty, blush pink) in all of the year's collections. After all, it wouldn't make much sense to name them as the colors of year and not be able to wear them all year long, right?!
About a month ago, I shared 4 fall outfit ideas using this shade, actually featuring a very similar leather jacket to the one I'm wearing! This is the second outfit I created in that post brought to life. Fellow blogger and friend, Izabela of My Daily Wear felt inspired by the post and also created such a beautiful pairing with a light blue coat for fall, which I'd love if you'd check out here! How chic does she look!?
The key to wearing unconventional seasonal shades, I feel, is to team them up with darker neutrals, such as taupes, deep browns, grey, and of course, black! Adding in other seasonal pieces and accessories, such as scarves and boots will also enhance the feel, as well as opting for medium-darker denim rinses to create more of a fall-time vibe. Unless, your denim is serving as your light blue piece, then go darker in your top and scarf!
Have YOU tried wearing light blue this fall, if not, will you be giving it a try? I hope you have the best week ahead, my dear friends, and thanks so much for stopping by and reading!
XO,