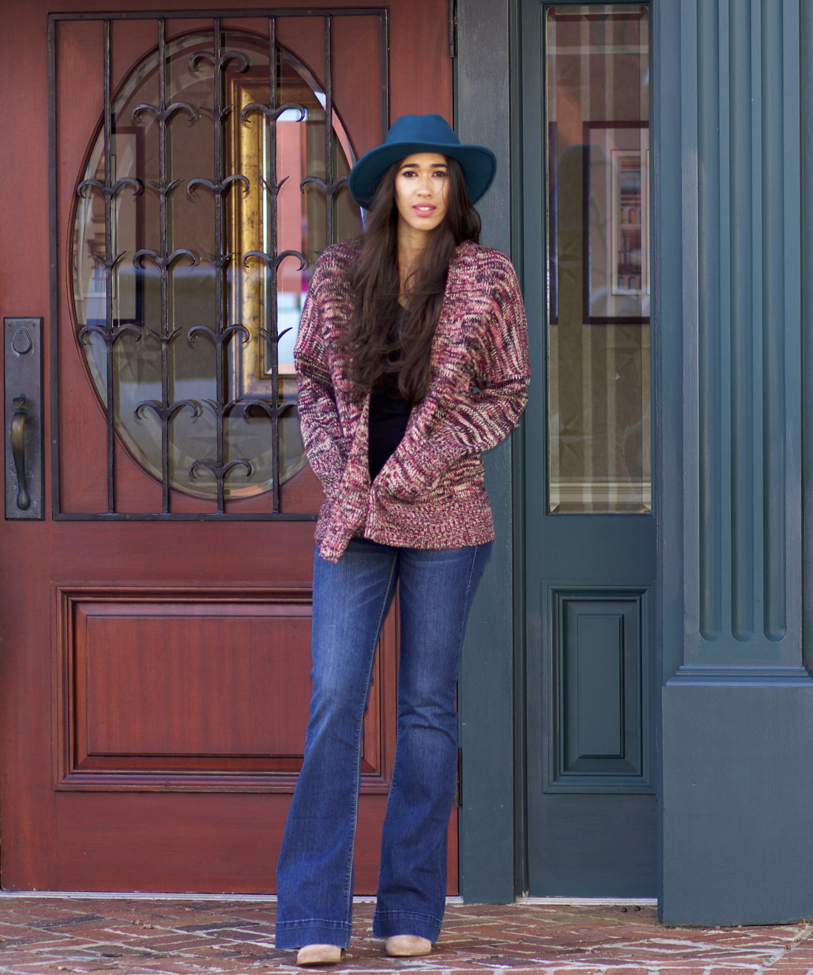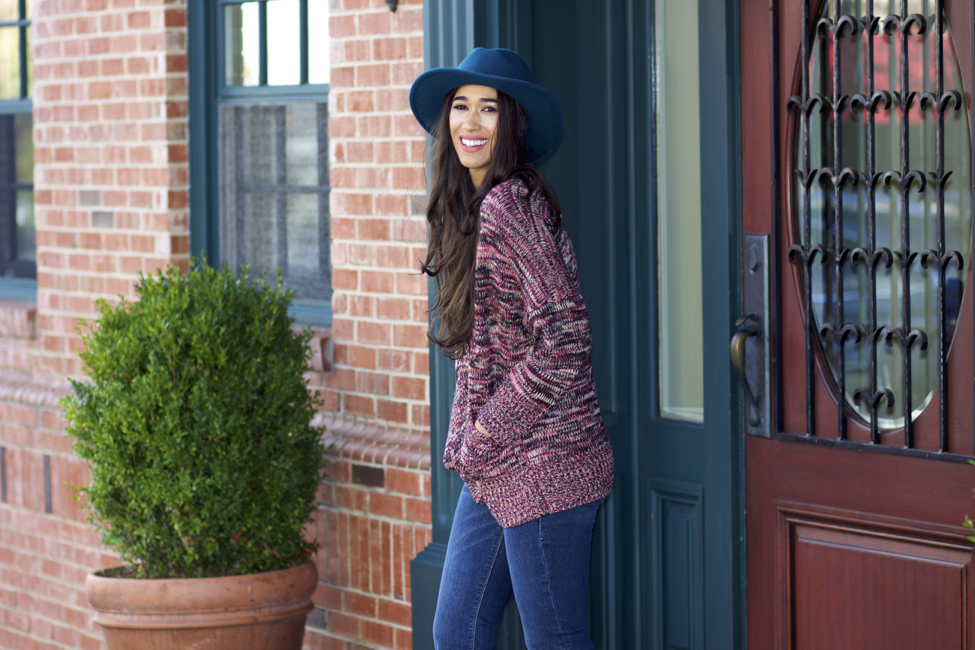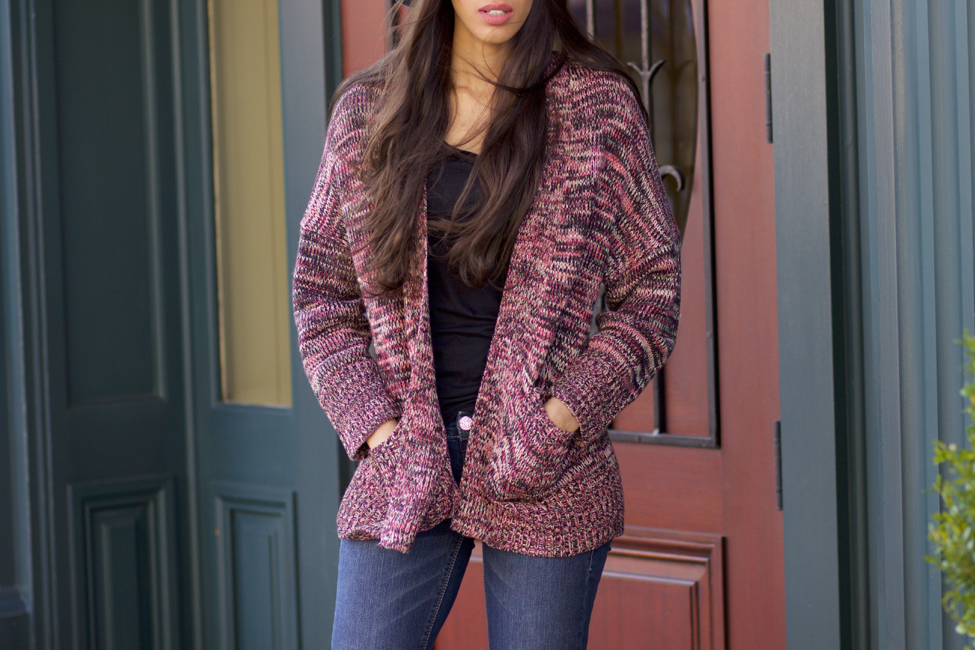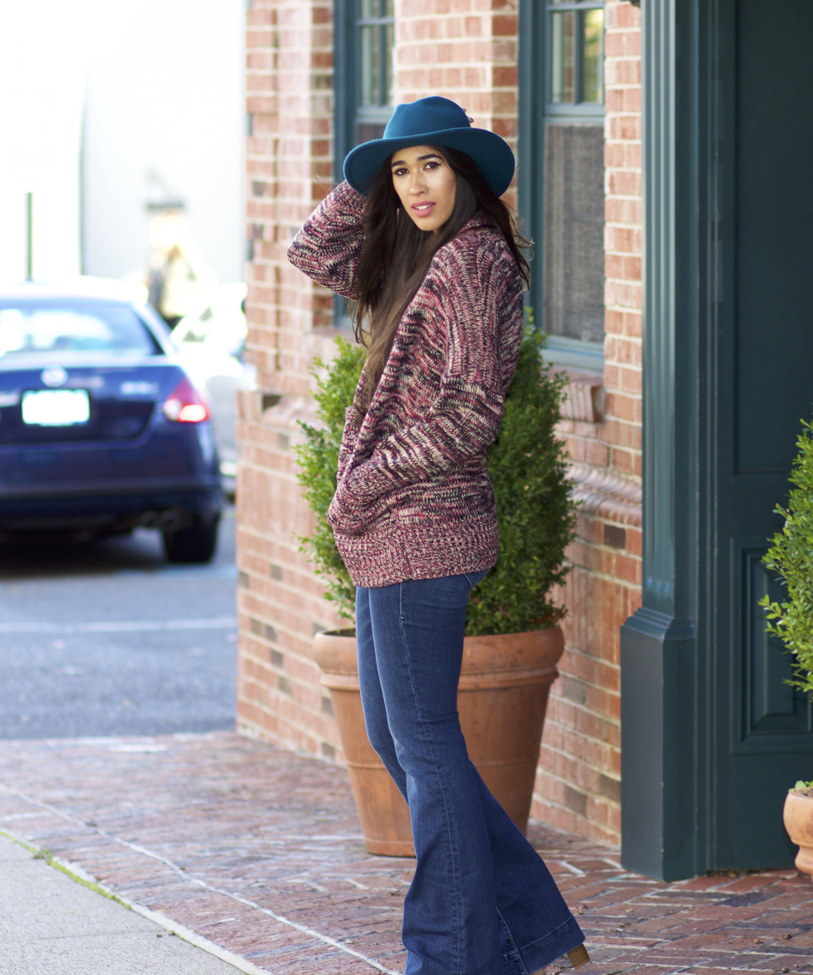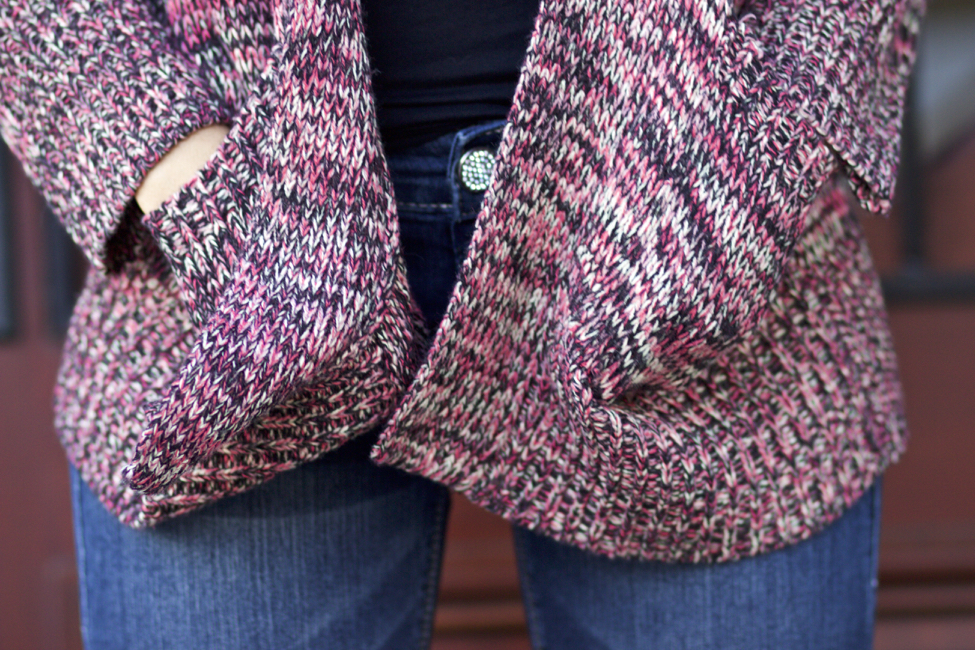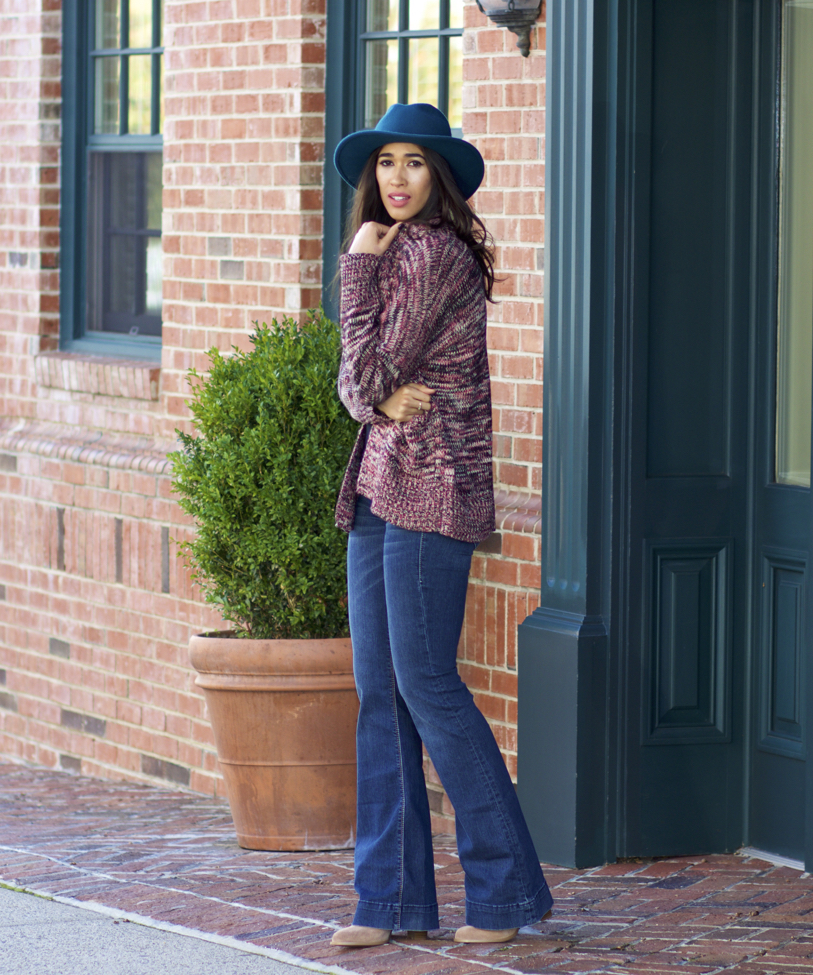 :GET THE LOOK:
---
Cardigan: Nordstrom Rack (similar HERE) // Jeans: 7 for all Mankind (similar HERE) // Hat: Zara (HERE) // Boots: Nine West (HERE)

---
Happy Friday, my dear friends!
How was your week; did it go by fast or slow? I felt like it went pretty fast, it feels just like just yesterday I was writing last week's post.
Anyway, I'm switching gears this Friday, opting for a more relaxed, '70s inspired outfit. These past two weeks I've been feeling all types of edgy, but I'm in a bit of a different mood this weekend, a more relaxed one and that's exactly what I plan to do Saturday and Sunday, relax; I'm personally not into Halloween, so no spooky plans for me, haha. I like to not feel any pressure on the weekends and kind of go with the flow. I guess it's because my work weeks are so heavily structured that I don't like my weekends to feel like an extended work day, unless I'm meeting a friend, which requires some sort of planning.
I've been into hats lately (here & here) I've recently picked up a pair of beanies I'm excited to play around with as the weather continues to dip. I've never really worn beanies before, but they sold on me on two things, can you guess? Yup, the color and details (I got this one in mustard & this one in black; how cute are they?!). I also really love the one I'm wearing from Zara, the quality is down right amazing! It was my first hat purchase from Zara and I will definitely purchase another in the future.
Getting back to the '70S vibe of the outfit, I decided to throw on my flares for the first time this season. I won't get into much detail on how I'd suggest you wear and style them for your body shape, since I recently shared an entire post on that very topic, which you can read here.
I will say this, I think flares are such a great option for the weekends. They tend to have a more relaxed feel and look so good paired with the cozy sweaters and cardigans, like I've styled here. What I also love about them is that not only do they exude a more casual vibe, they can so easily be dressed up, too; I will be sharing another outfit idea in these next upcoming weeks with these same jeans, showcasing just that.
I hope you enjoyed the post! What are YOUR thoughts on flares, are you feelin' them? If you feel as though they don't flatter you, do read my post on selecting the most flattering styles for your body shape & height, as well as the best shoes to pair them with; they do show preference, unlike our beloved skinnies!
Thanks so much for stopping by, my dear friends, and I hope you have the most amazing weekend ahead!
XO,