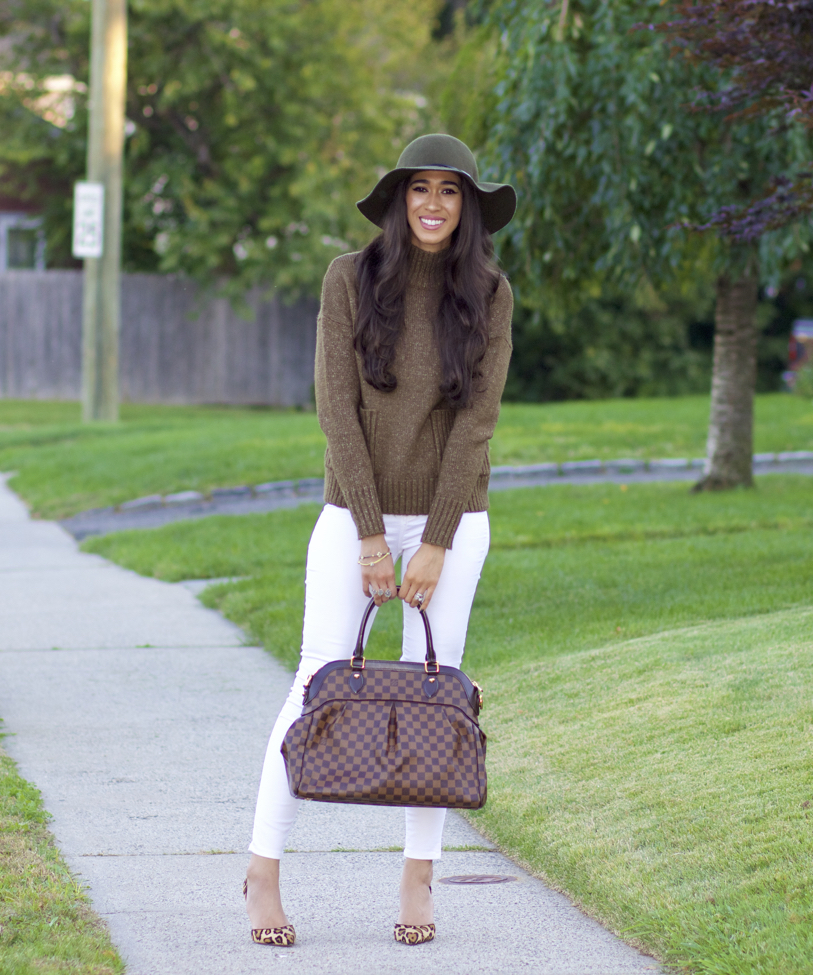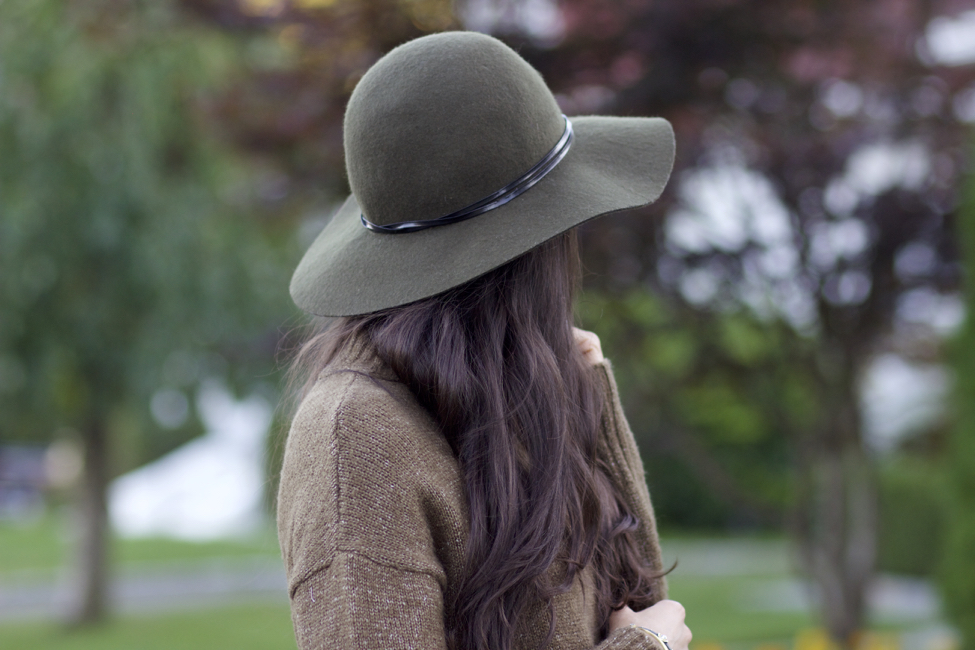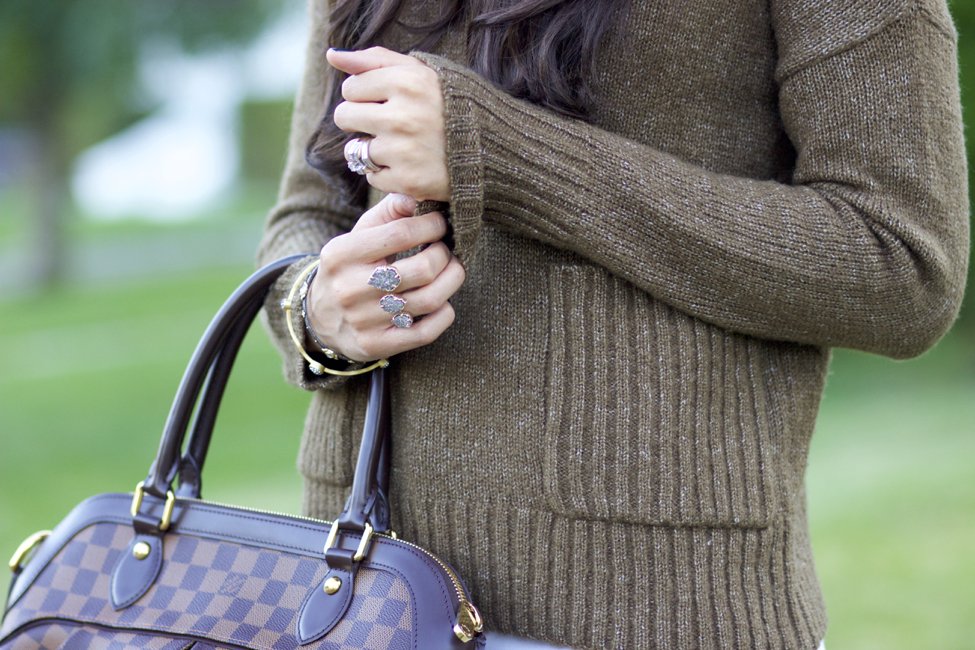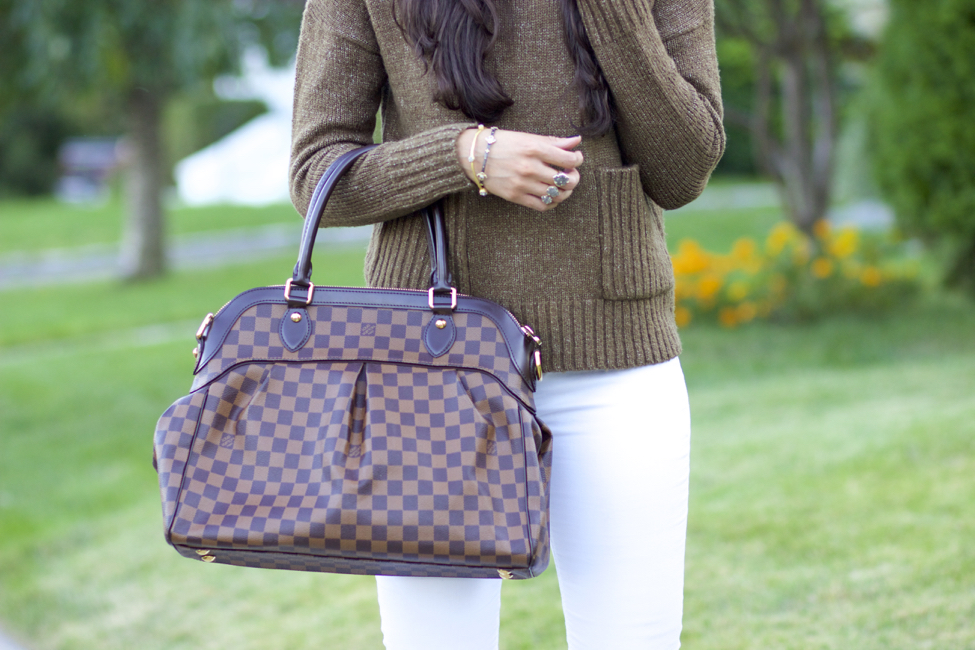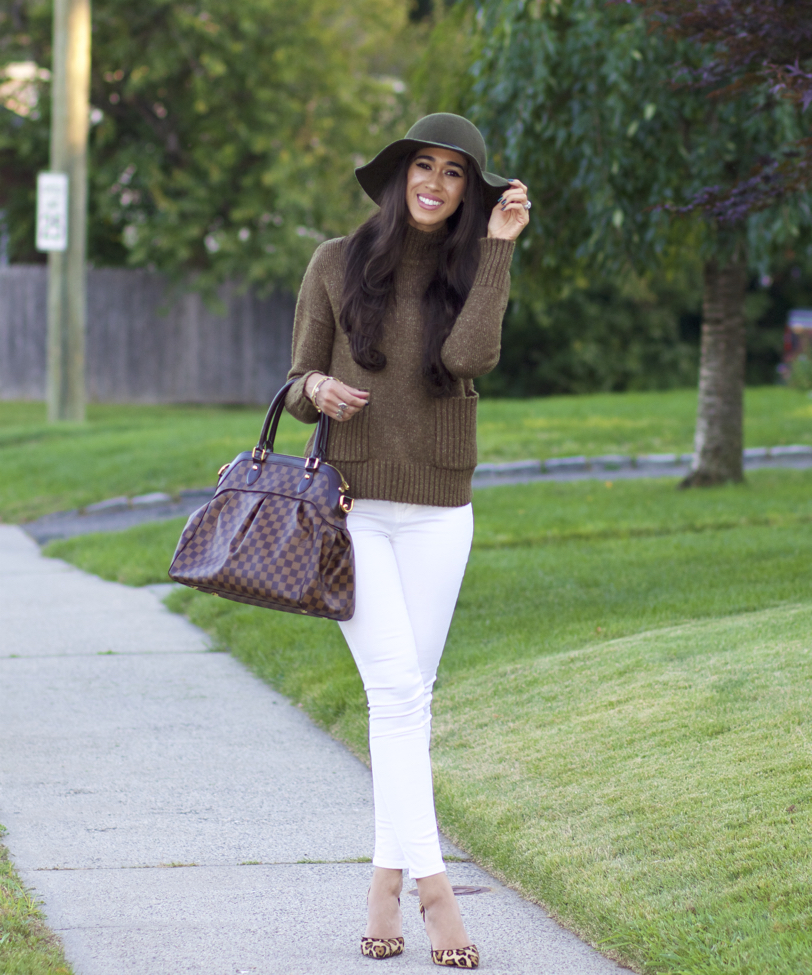 :GET THE LOOK:
---
Sweater: Love by Desing (similar HERE) // Pants: Marshalls (similar HERE) // Hat: Marshalls (similar HERE) // Ring: c/o Kendra Scott (HERE) // Bag: Louis Vuitton // Shoes: Sam Edelman (HERE)
---
Happy Monday my beautiful friends!
I hope you all had a great weekend and are ready for a wonderful week ahead!
I absolutely love the fact that I've fully let go of the whole no white after Labor Day mindset because I've realized a couple of things. A) It's so ridiculous because it's as much of a neutral as black, which can be worn all year long, so why not white? and B) It really makes colors, either bold or neutral, as well as fabrics/textures, pop! I believe even more so than black, which I feel can subdue the effect and intensity of some neutral colors.
Well, today I've brought to life the outfit idea I put together in my How to Wear White Jeans in the Fall. Yes, After Labor Day post. It's the 3rd outfit shown and though it's not exact because ahem, we're missing that Celine (lol) the whole concept is replicated in today's outfit, featuring this super cozy sweater I snagged during the Nordstrom Sale. It's unfortunately no longer available and I have to say, I'm really disappointed because now after wearing it, I would love to get it in other colors, too; it's so cozy and I love the boxy fit. I know boxy sweaters are not everyone's cup of tea, nor flattering for every body shape (if you have a more boxy upper body or straight hips, it may reinforce this) but I feel they do wonders in balancing out my curves (especially when wearing white bottoms!) and create a more relaxed vibe, with a modern touch.
Are there any specific brands YOU love most for cozy sweaters? I hope you love the look and most importantly, feel inspired to wear white this fall! Thank so much for stopping by and I hope your day is a beautiful as YOU, my beautiful friends!
XO,