Happy Thursday my beautiful friends!
So, I'm sure most of you have heard about the whole no white after Labor Day "rule" at some point. Perhaps you've actually complied; I know I have, until now. I have all the intention in the world of wearing white this fall and I can't even believe that I've fallen victim to such a ridiculous restriction. I mean, white is a neutral, so why has it been limited to specific seasons, when it can and should be worn all year long?
We're in 2016, soon to be 2017, times have changed and so has the idea of not wearing white after Labor Day!
Below are some outfit ideas I've curated, all of which I plan on wearing myself these upcoming fall weeks, but wanted to share ahead of time to hopefully inspire you to break the rule on this one and go for it, too!
Though white is extremely light (hehe, that rhymed!) it can certainly be styled in a way that's more seasonal by adding appropriate accessories that are rich in color, print, and/or texture. Oh, and can we take a moment to just appreciate the beauty of the Celine bag in look 3. I mean, common, why hasn't this beauty found her way into my closet yet!? Haha!
Of course you may not have the exact pieces I've featured in the sets, I don't myself (ahem, still waiting, Celine!), but some pieces are linked below in case you're interested. My main goal is to give you some color ideas for making white work this season and perhaps you'll inspire those around you who have limited themselves by this ridiculous rule as well for far too long!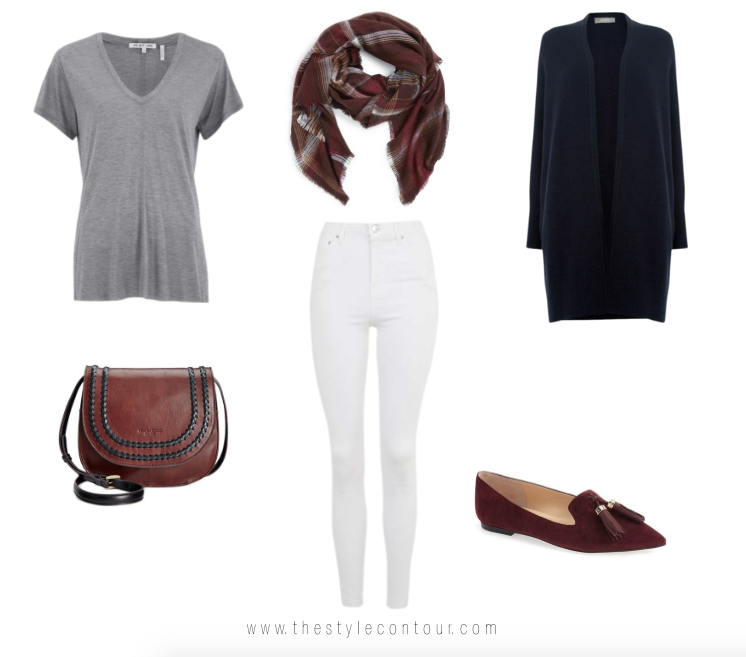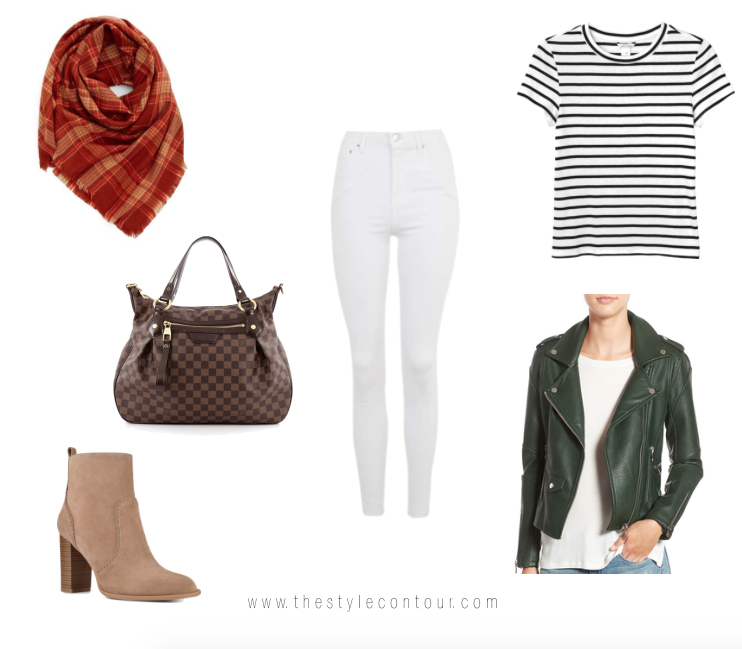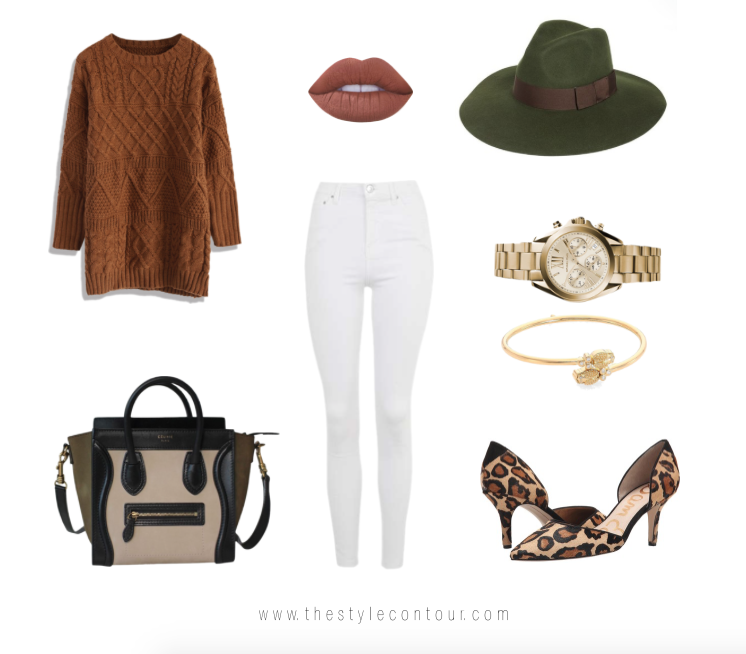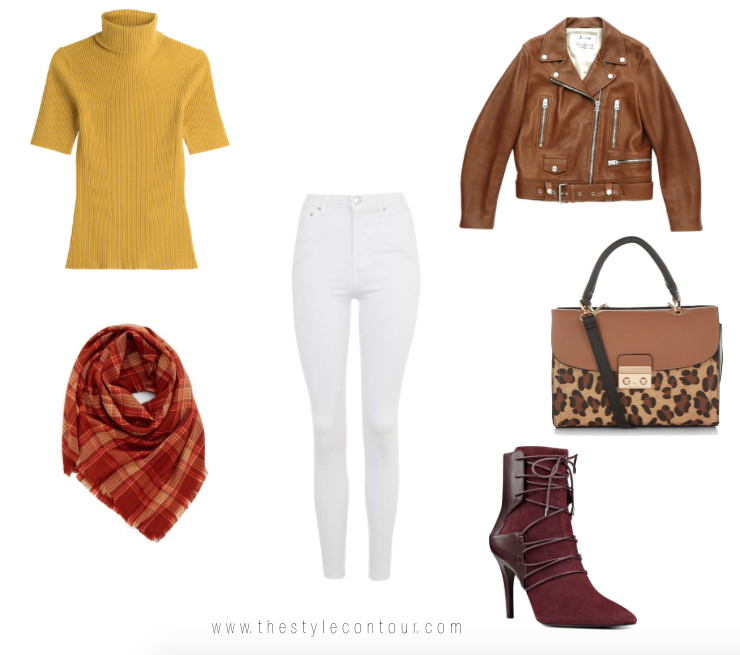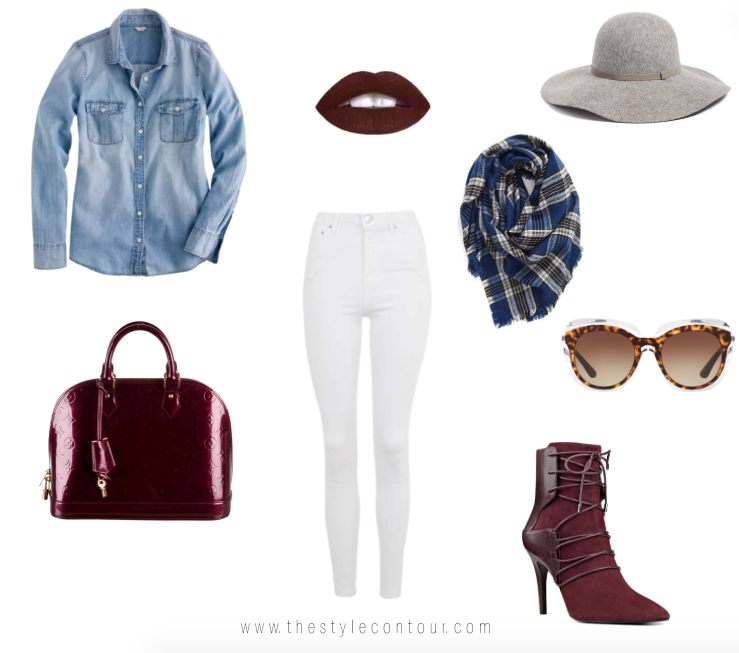 :SHOP SOME OF THE PIECES IN THE SETS ABOVE:
---

---
I hope this post inspired you with some outfit ideas for wearing white jeans this fall. For a more flattering outfit, tweak some of the pieces to compliment your body shape. For example, if you're busty, opt for a v-neck sweater or tee instead of a scoop to slim the area and if you're concerned with white jeans making your legs appear stubby, if you have fuller legs, opt for long sweaters, duster cardigans, and pointed toe shoes to help elongate the body and slim the legs visually.
Let me know which outfit(s) is YOUR fave! Thanks so much for stopping by, my dear friends, and I hope you're day is as amazing as YOU!
XO,