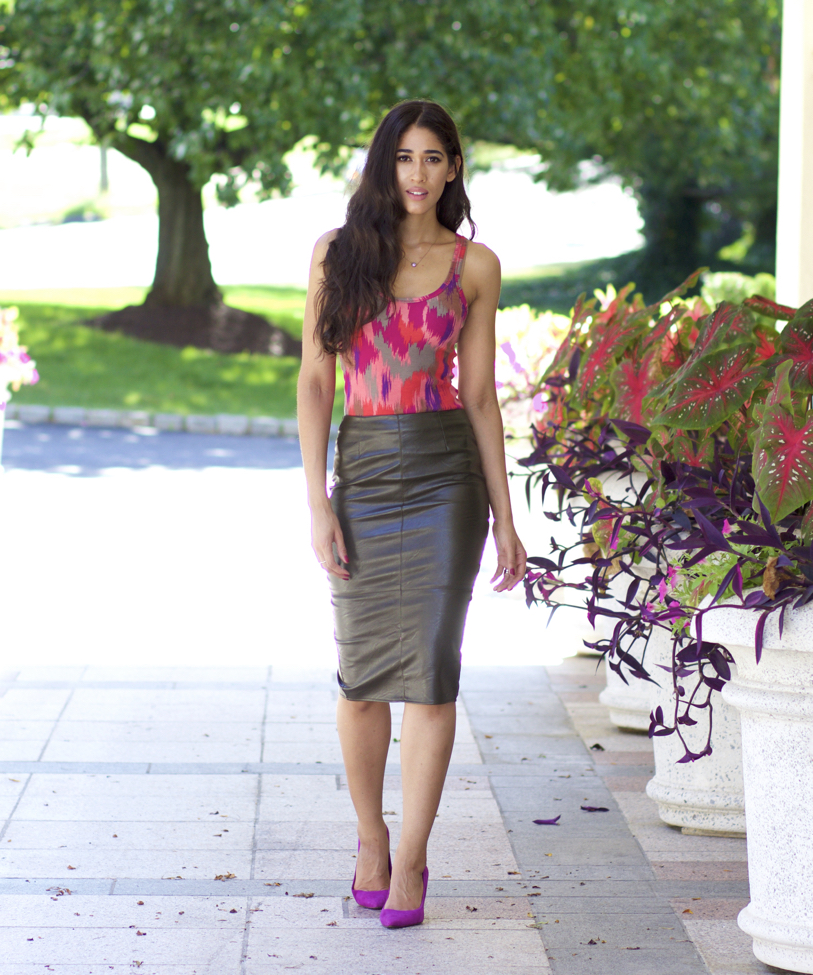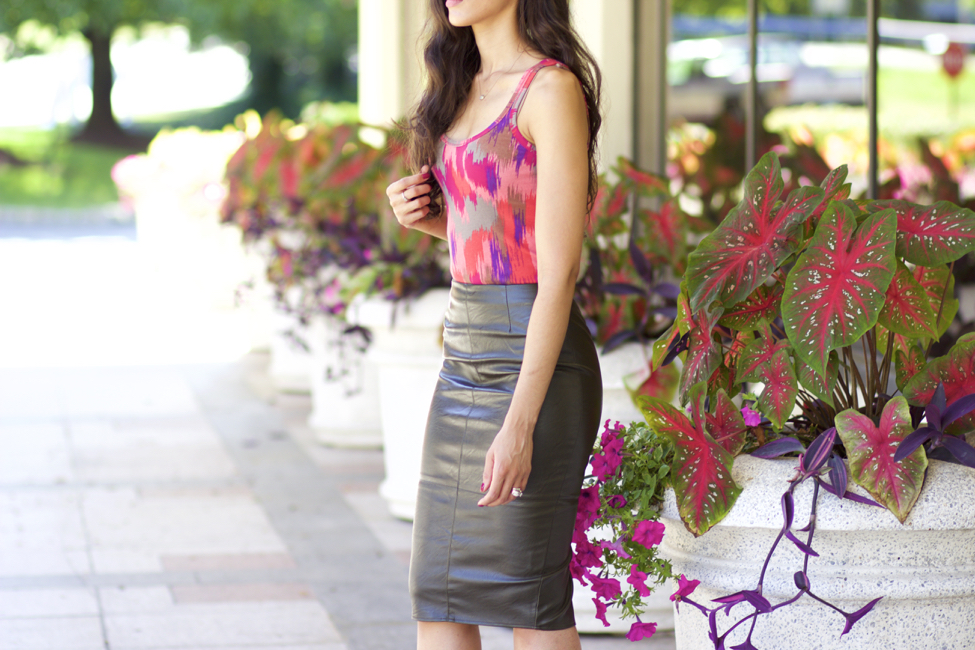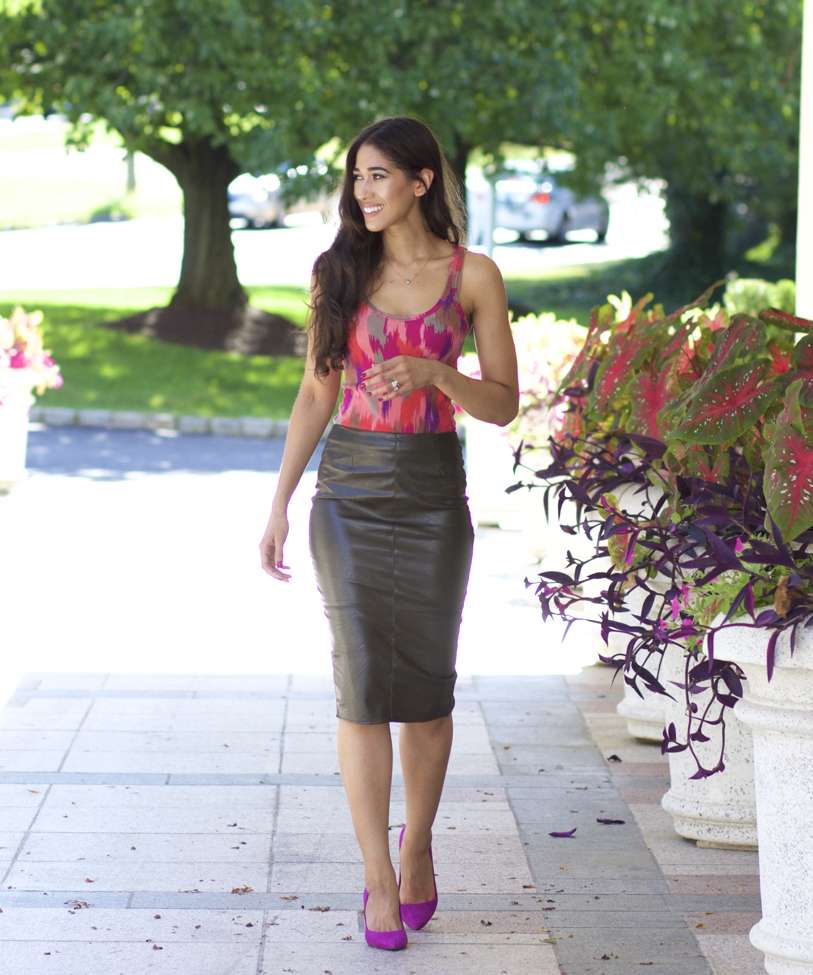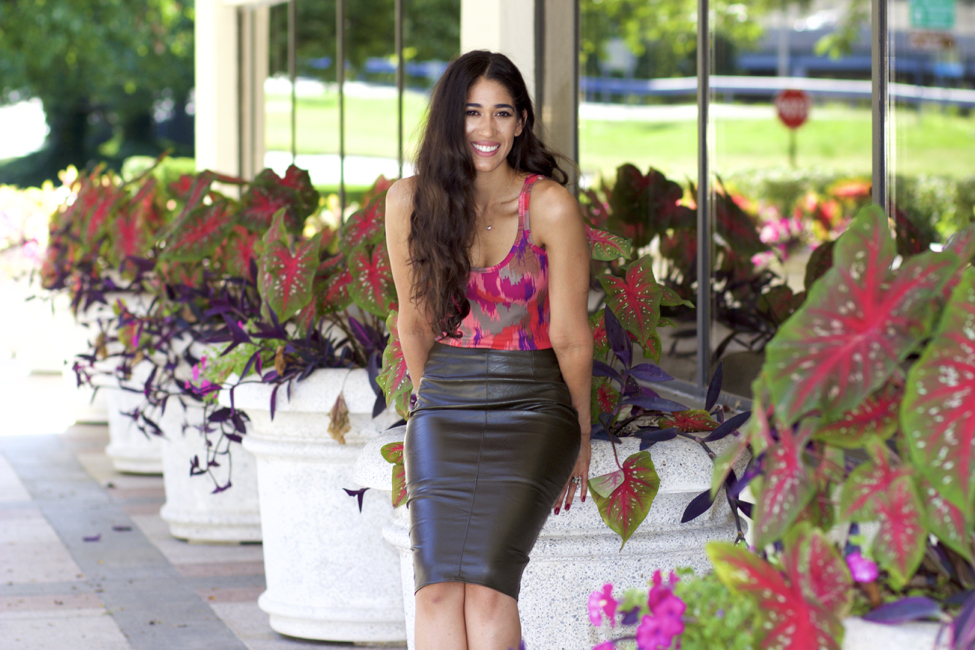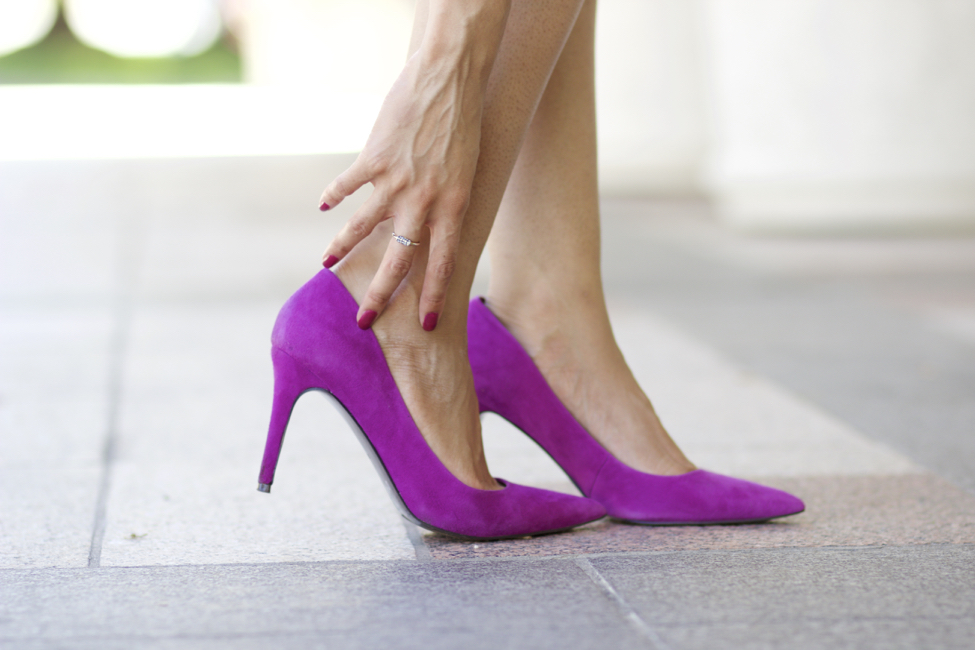 :GET THE LOOK:
---
Tank: Banana Republic (similar HERE) // Necklace: c/o Athra Luxe (HERE) // Skirt: Missguided (similar HERE) // Shoes: Ralph Lauren (similar HERE, HERE)

---
Happy Friday beauties!
This week kind of flew on by, didn't it!? We're getting closer to my birthday, which is the 29th; I'll be turning 28, oh boy! Haha, can I just say the age I feel instead? I can't believe how fast time is going in general. I mean, I just got used to saying that I'm 27 without having to think first and now I'm going to be turning 28?! Does that ever happen to you after your birthday and/or when the start of the new year rolls around? Happens to me all the time, haha!
Anyway, I mentioned on Monday just how obsessed I've been with wearing a simple tee (in this case tank) with a pencil skirt. I've noticed that I have quite a few dresses and skirts that are perfect for transitioning into the fall season, specifically on those rather mild days, which we've been experiencing pretty much all week.
Did I ever tell you guys where I've moved to? I don't think so. We moved to Connecticut and I have to admit, it's an adjustment, but not in a bad way. It's a lot more quite, but I actually like it! BUT, I will always be a New Yorker (born and raised. Yes, we're very proud!).
Okay, back to the look. Pencil skirts are one of those ultra feminine pieces that I think anyBODY can wear, particularly when they're high waisted. The reason is because it can either create or define the waistline, conceal a larger midsection, and showcase curvaceous hips, and elongate the legs. Yes, yes, yes, and yes!
Being that I'm quite obsessed with leather pieces, when I saw this khaki or olive green faux leather skirt, I knew I had to have it. Mainly because it's not a color I see very often in a leather skirt, though it's such a popular color come fall. This green shade works well with an array of colors and today, I've chosen to team it with shades of fuchsia and orange, which I think all blend rather nicely and I hope have given you some color pairing ideas this fall!
Do YOU like wearing skirts and if so, what's your favorite style? Mini, midi, skater, pencil? There's so many different styles! Thanks so much for stopping by, my gorgeous friends, and I hope you have the most amazing weekend ahead!
XO,