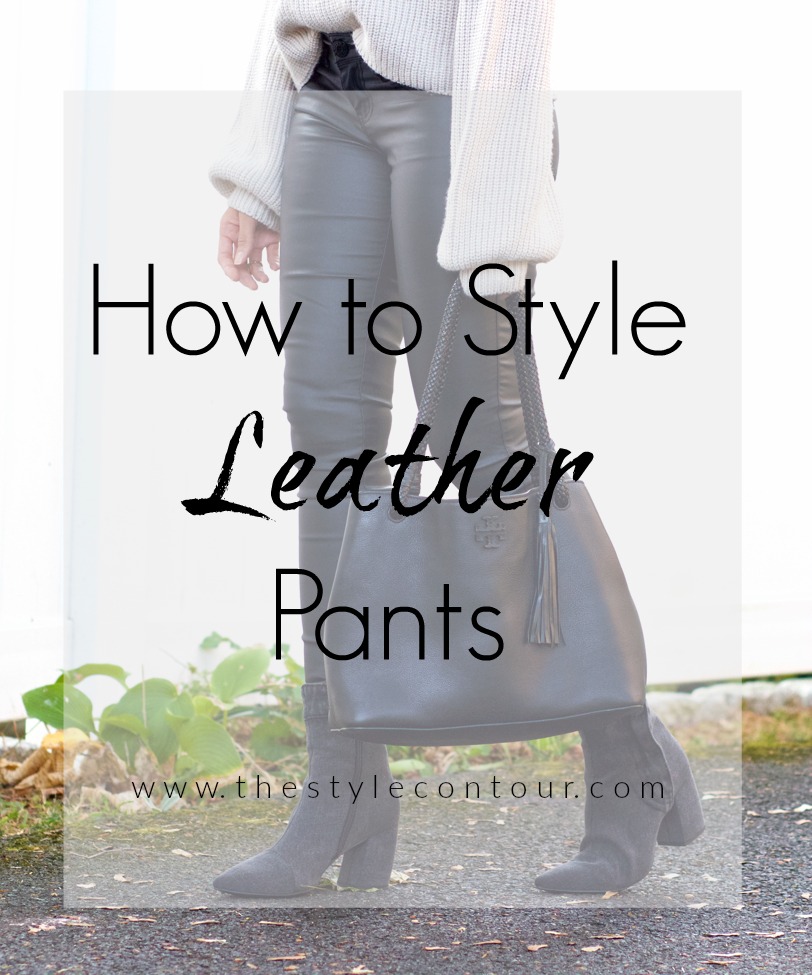 Happy Wednesday my beautiful friends!
I hope you're all having a wonderful week so far!
Since the start of fall I've been reaching for my leather pants almost weekly. I've always been a lover of leather, but it hasn't been until this fall and winter season that I've been wearing them more frequently. I understand that many love the look of them, but just not on themselves. I can, in a sense, understand because they're different. They're different than the denim we're used to, which can make one feel lost in how to style them. Do they go with everything? Are they too edgy? Can I wear them to work? The questions and doubts can go on and on. Today, I hope to answer some of those questions, while giving you some tips on how to wear them.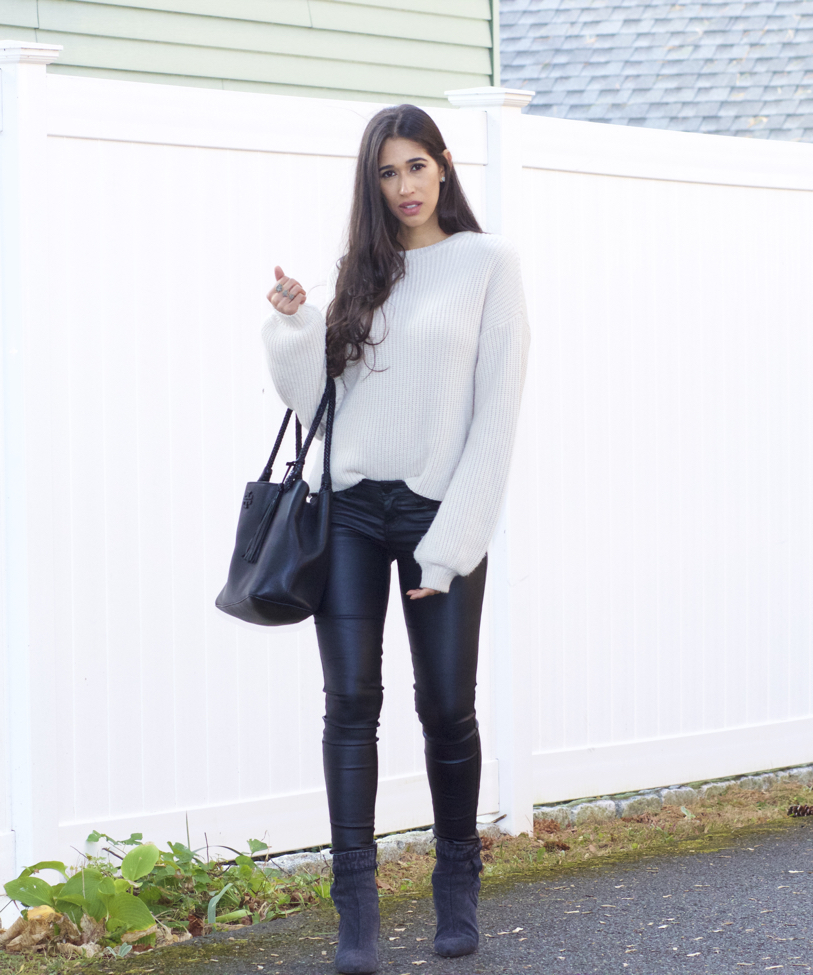 Let's start with the first question I mentioned, do they go with everything? Yes. Yes, they do. Here's what I want you to consider when thinking of leather pants: could I wear a leather jacket with this outfit? If the answer is yes (which I'm sure is undoubtedly yes) than leather pants would also work. You see, leather jackets have transcended the test of time because they're so versatile. Having the same mindset with leather pants would make getting dressed a bit easier.
The thing with leather pants is that it adds texture to an outfit, so anything you pair with it on top (and/or with shoes) would make for a great contrast. This season, leather on leather has been a thing, so if you're open to trying a trendy look, go for it. If not, a cozy, oversized knit would be perfect in balancing out the fitted look of the leather, while adding some volume and dimension.
Next question, are they too edgy? Ask yourself when do you typically wear a leather jacket. Do you do so to add edge to your daytime outfits and/or to dress up some basics for a night out? Then, once again, the same answer would apply to leather pants. This will, of course, differ from person to person because what I consider nighttime appropriate can be your daytime edge and vice versa, but you get the idea.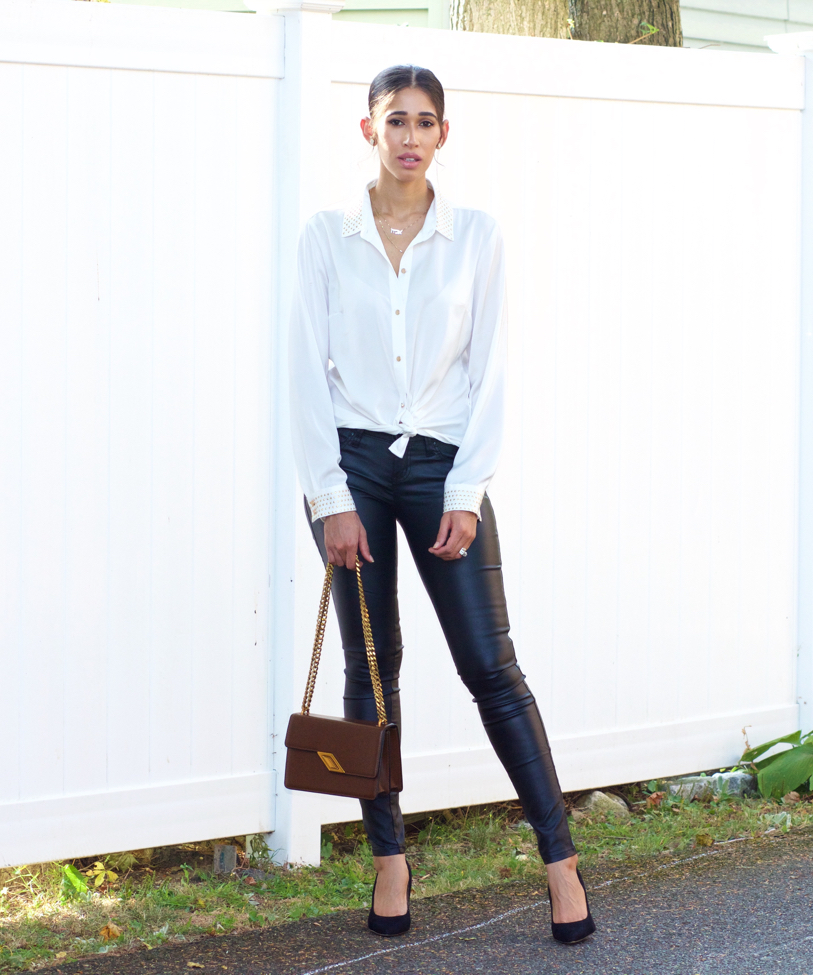 Lastly, can you wear them to work? It really just depends on your work setting. If it's more relaxed, I think a flow-y blouse and some pointed toe shoes can refine the leather a bit, curbing the tendency of it being too sexy. You can also add an oversized blazer. I'd say you're safest bet would be to always stay clear of fitted tops when considering a work outfit and when in doubt, reserve the look for your next night out! Also, I'd say no to a meeting with your child's teachers or PTA meeting, anything of that nature.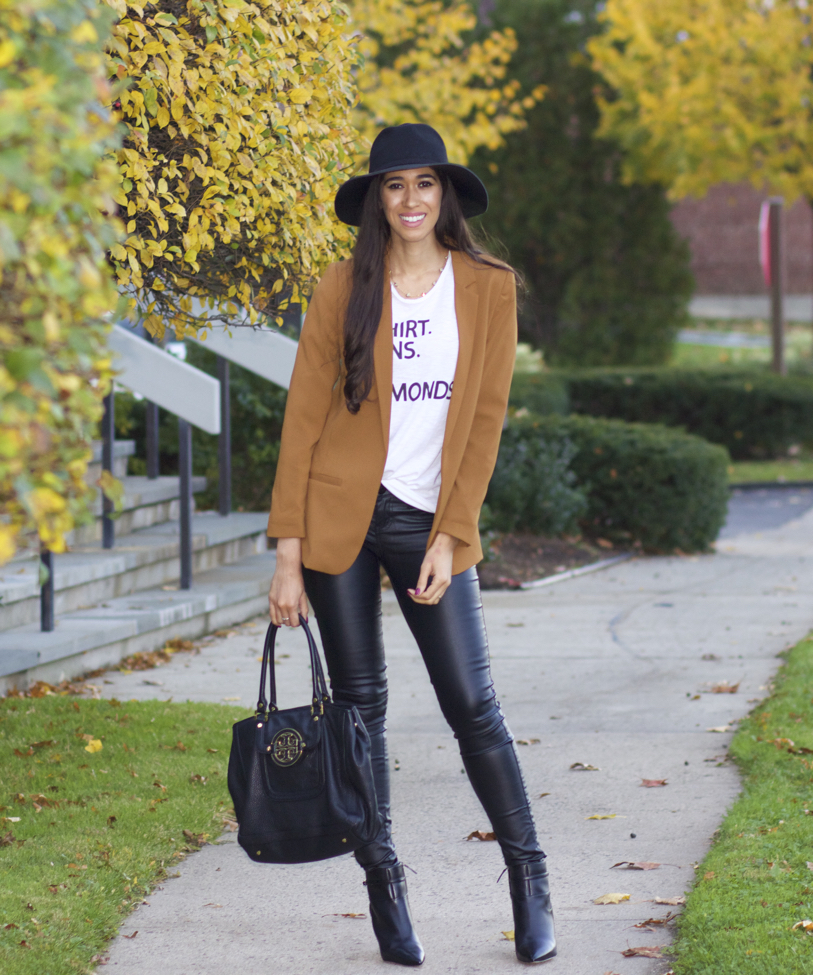 I hope this post gave you some confidence in wearing leather pants. They really are so chic, sexy, and edgy to experiment with and you are certain to get many outfits out of them. They look great on anyone and can easily solve the problem of not knowing what to wear on your next date or girls' night out.
:: SHOP LEATHER JEANS & PANTS ::
---

---
Let me know what's your favorite way to style your leather pants!
Thanks for stopping by and I hope you have a great day!