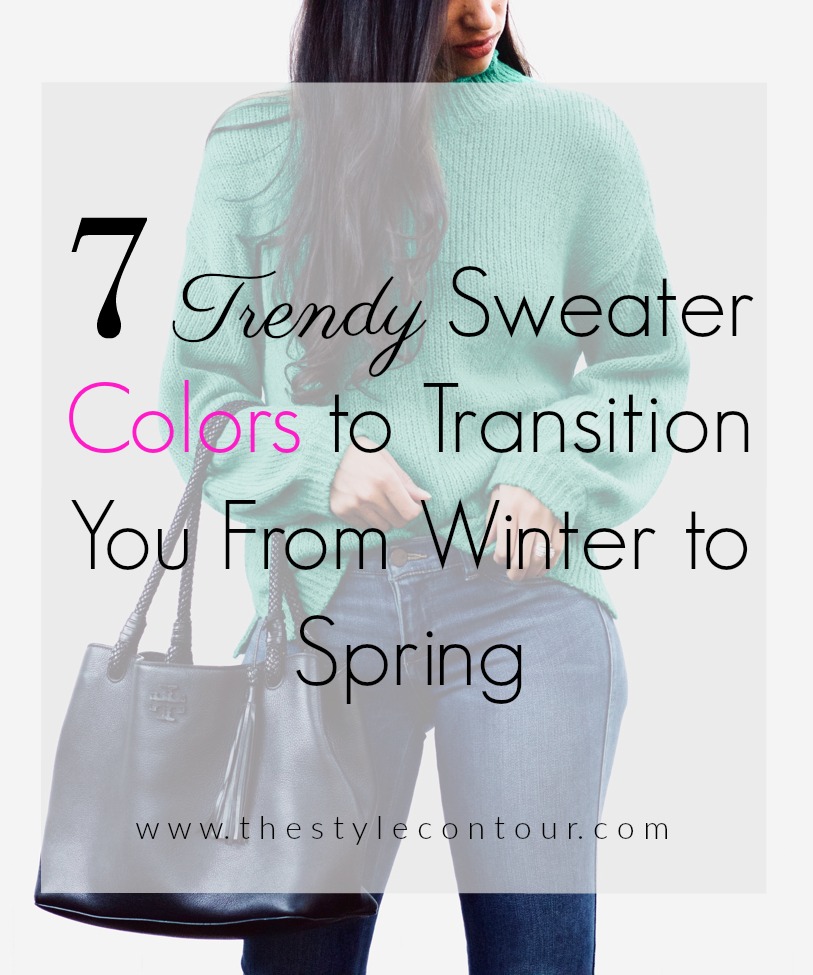 Happy Monday my beautiful friends!
I hope you all had a great weekend! Eddie and I went out on a double date for the first time in YEARS. I don't recall the last time we dined out with another couple, since life has become so hectic after having Aviah, then Ariah in combination with Eddie's long arduous hours. We seemed to have made it happen mainly because it was with a good friend of his and his financé, whom Eddie will be the best man for!
Now enough about me, let's talk about the topic of today's blog post, trendy colors for 2020! Specifically for spring/summer. Since we're nearing the end of winter, with spring starting mid March, this is the time we can begin to incorporate subtle hints of spring into our wardrobes without needing to second guess if it's too early.
You all know that I love to inject color into my outfits. One of my favorite ways to do so in the winter is through bold colored sweaters. They can be a bit unexpected because most people tend to reach for neutrals, mainly black and various shades of grey or perhaps beige. If that's you, today I hope to encourage you to step out of your comfort zone and add a splash of color to your winter outfits. Below are 7 of the hottest color trends for spring and summer. I've shared how I've personally worn them along with some of my picks you can shop. Let's get started!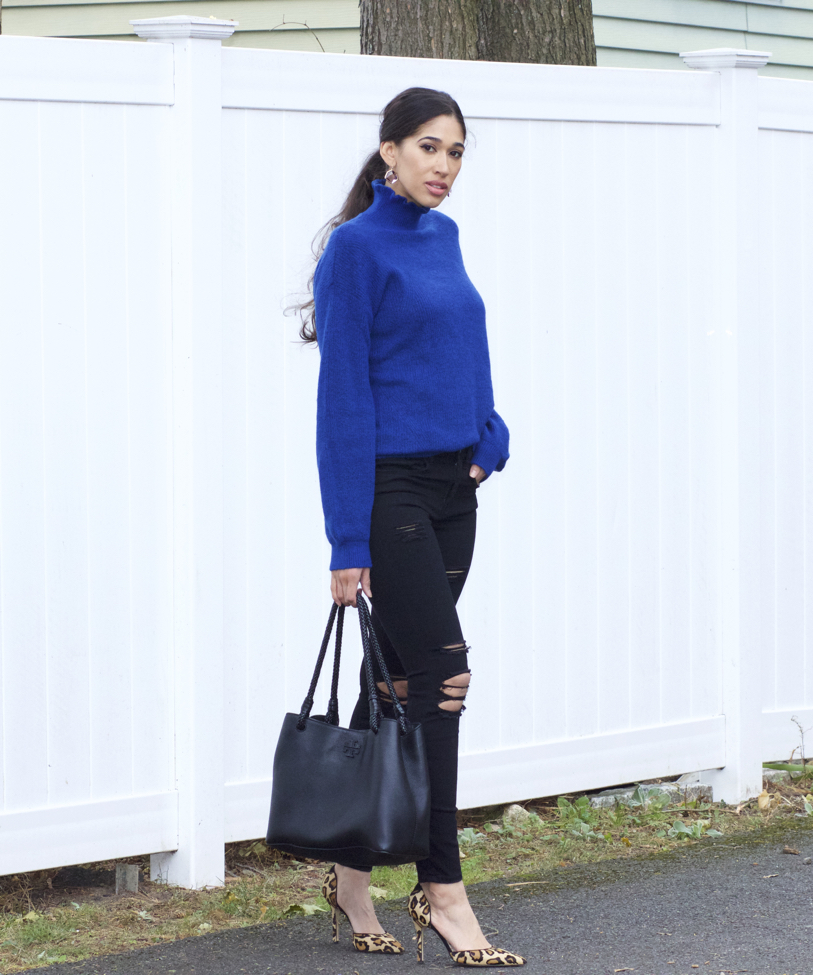 Classic blue is the color of 2020, according to Pantone. I personally think that when a specific color is trending, you don't necessarily need to stick to that exact shade to look up to date. Any shade of the color would work. In the winter, I particularly like bold, saturated blue shades. To transition them to spring, I'd team them up with white and perhaps some lavender purple shades. Which brings me to the next color.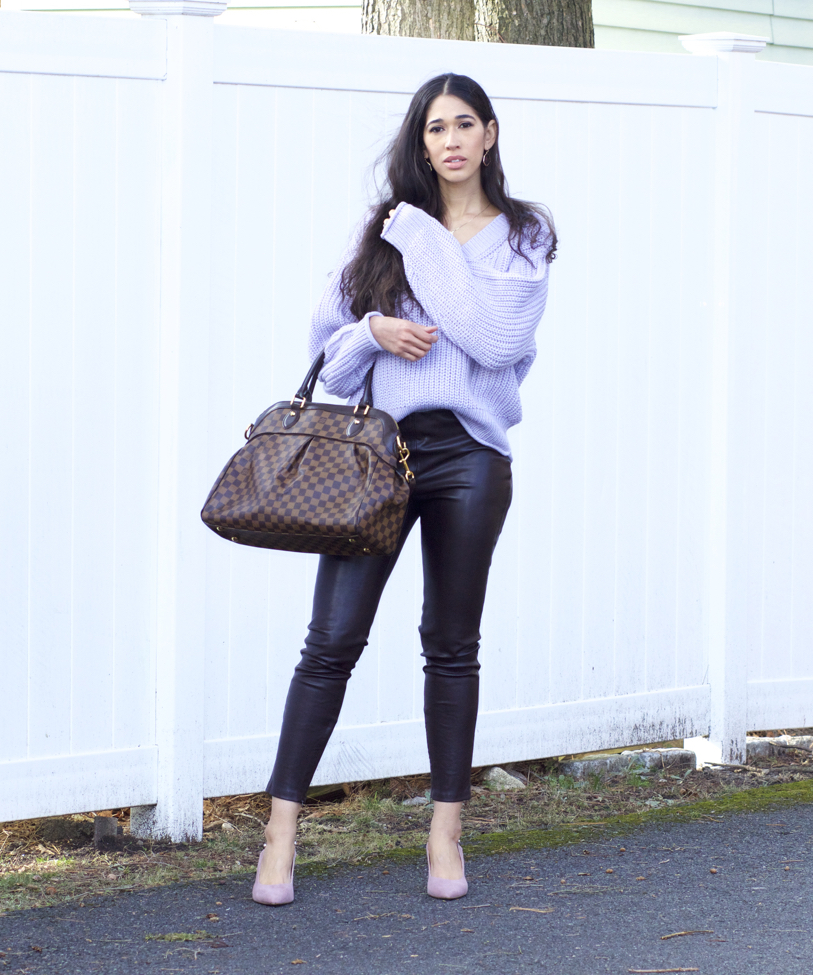 As mentioned when discussing the blue trend, mixing or wearing various shades of a color is a great way to embrace a color trend, which was showcased in Valentino's Resort collection. To have your lighter purple pieces appear more seasonable for winter, try pairing them with dark browns or even black. The contrast is so pretty. For spring and summer, nothing says spring ready like a lavender and crisp white duo, though I'm all in favor of a baby blue and lavender mix.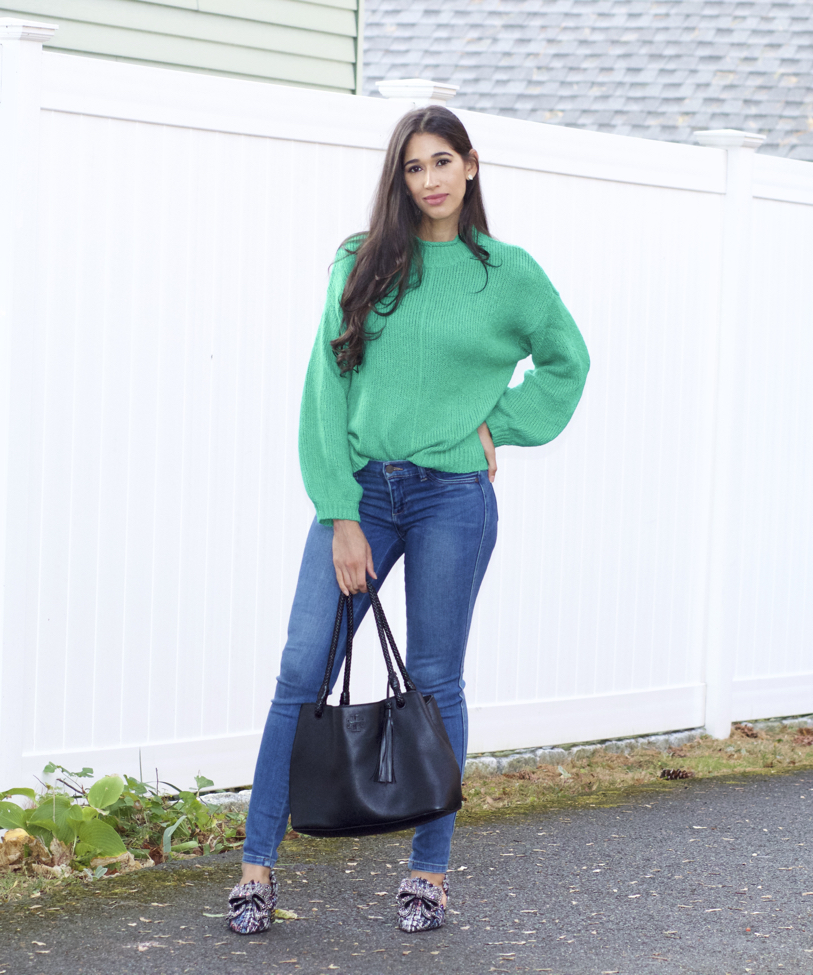 Ironically, green was a color I absolutely loathed when I was younger. Fast forward a few decades and I love it and in all shades! I love the way a true, Kelly Green looks paired with a pair of medium or dark washed denim for both winter or spring. For a more winter-y feel, it looks great paired with black jeans and leopard shoes. I also love the idea of it paired with lavender accessories and a bold pink for those summer nights. Give me all the Gucci 2011 vibes!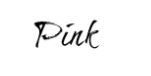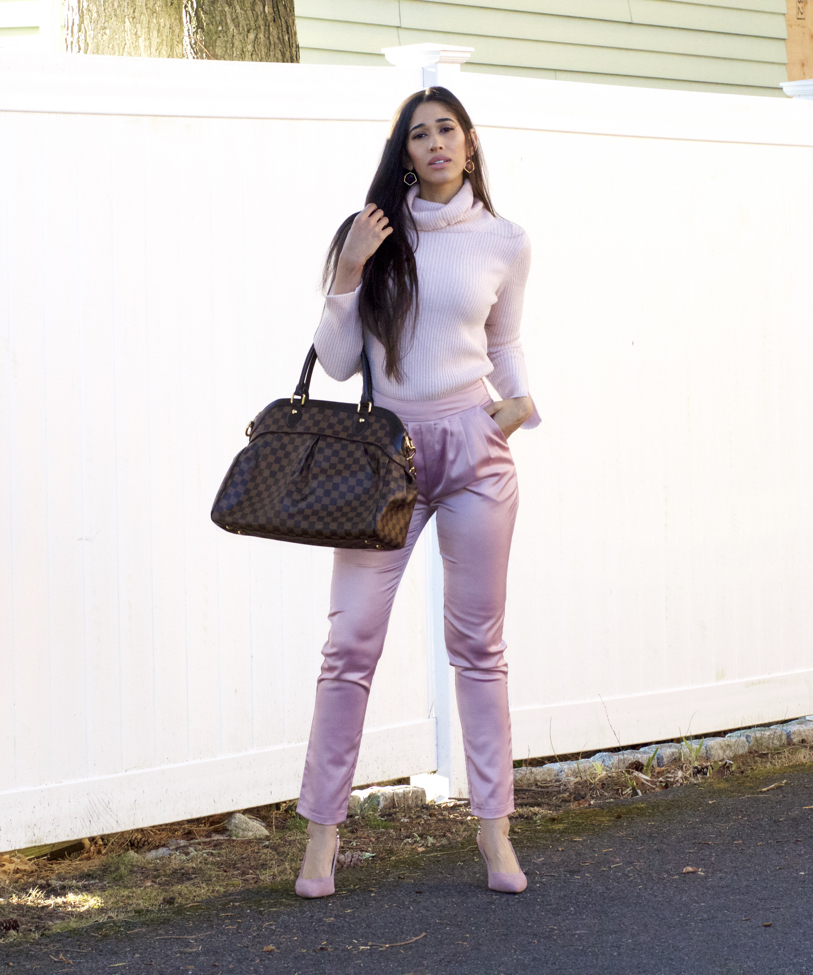 There's a specific pink shade that's trending and that's coral. I personally don't have much of true coral in my wardrobe, but it's around the same hue as blush pink, so that'll work. Once again, you don't have to have the EXACT shade to pull some inspiration from what's trending or relevant.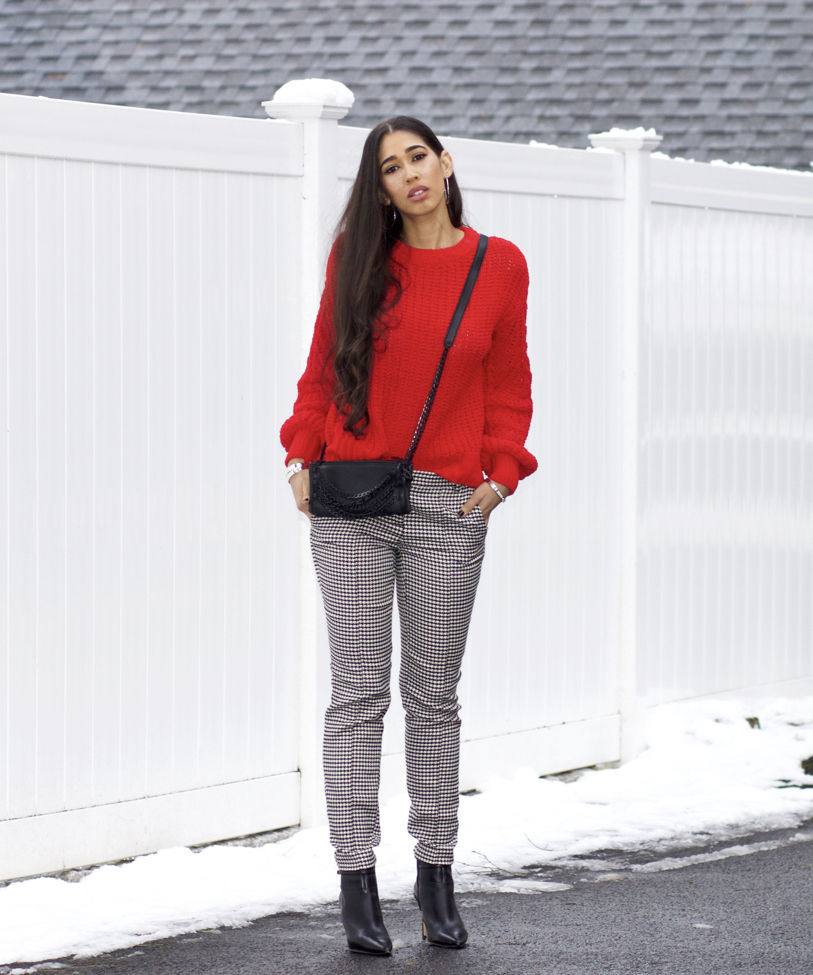 I love the fact that red is trending because it's such a gorgeous color and looks great on everyone, regardless of skin tone and color. It's a powerful, bold color that captivates the eye and makes one feel amazing. Wear it on a day that's drab or that you're not feeling quite like yourself (we all have days like that) to boost your mood and esteem.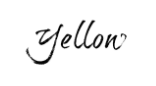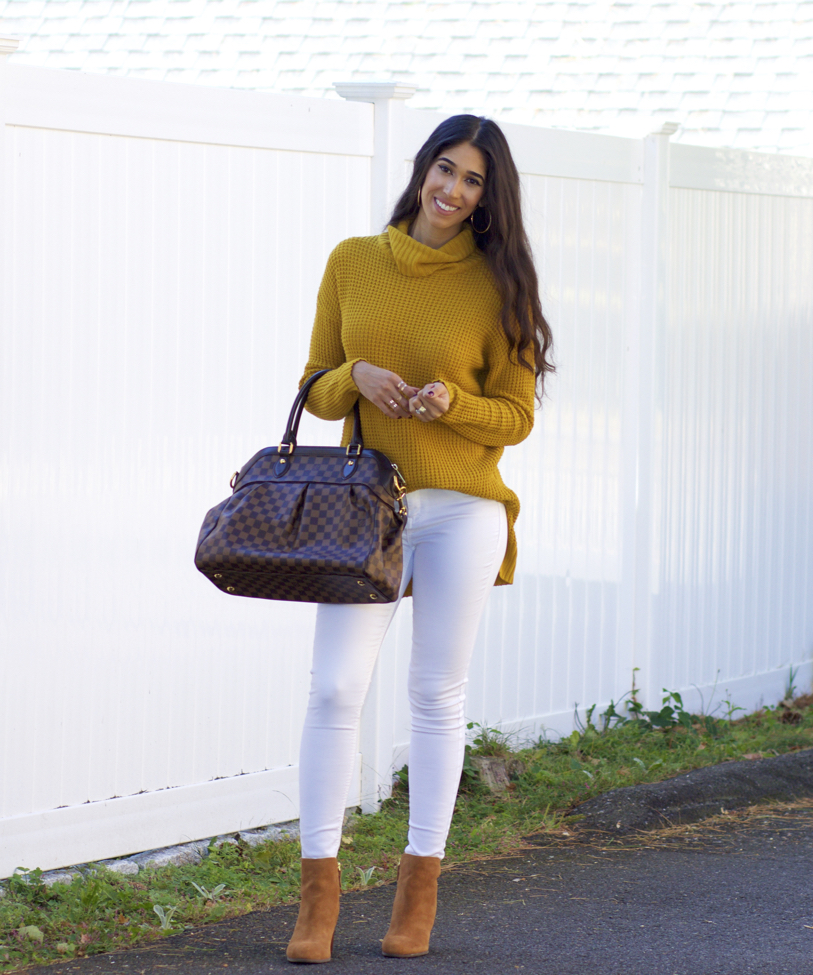 The yellow shade that's been noted is referred to as "saffron", which I'm a bit confused about because I love to cook and are familiar with saffron (I actually made paella the other day :) and it's more of a reddish, rust color. It doesn't look yellow at all. In fact, it's more of a mustard/turmeric shade that popped up on a number of runways. I've mentioned my aversion to it while pregnant with Aviah and it seems to not have gone away entirely. So weird—I know. I'm very particular about the color and how it's worn. I tend to prefer it with white, though I think it looks great paired with black denim and leopard pumps, too!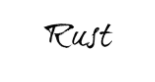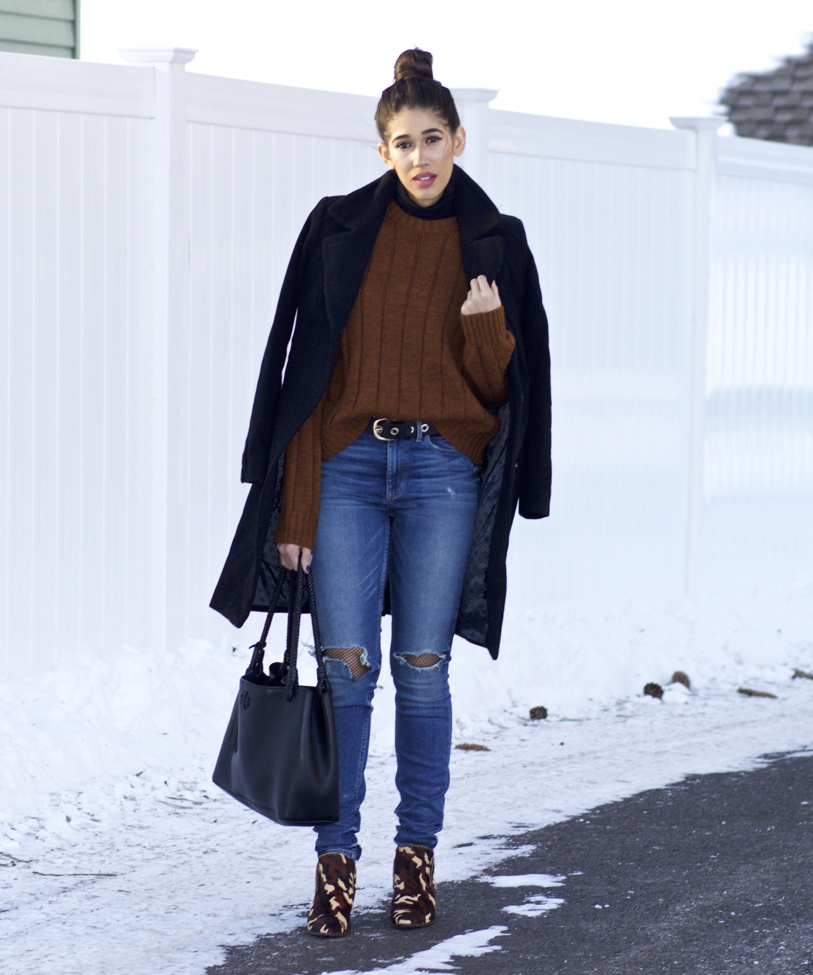 Speaking of rust, the copper shade is also trending. I think it's yet another color that looks great on many skin tones. I like the look of it paired with medium to dark wash denim, white, and black. If you're feeling bold, I think it would look great paired with some green shades. I couple of years ago, I styled the sweater above with a teal hat and loved the bold contrast looked. You can check out that post here.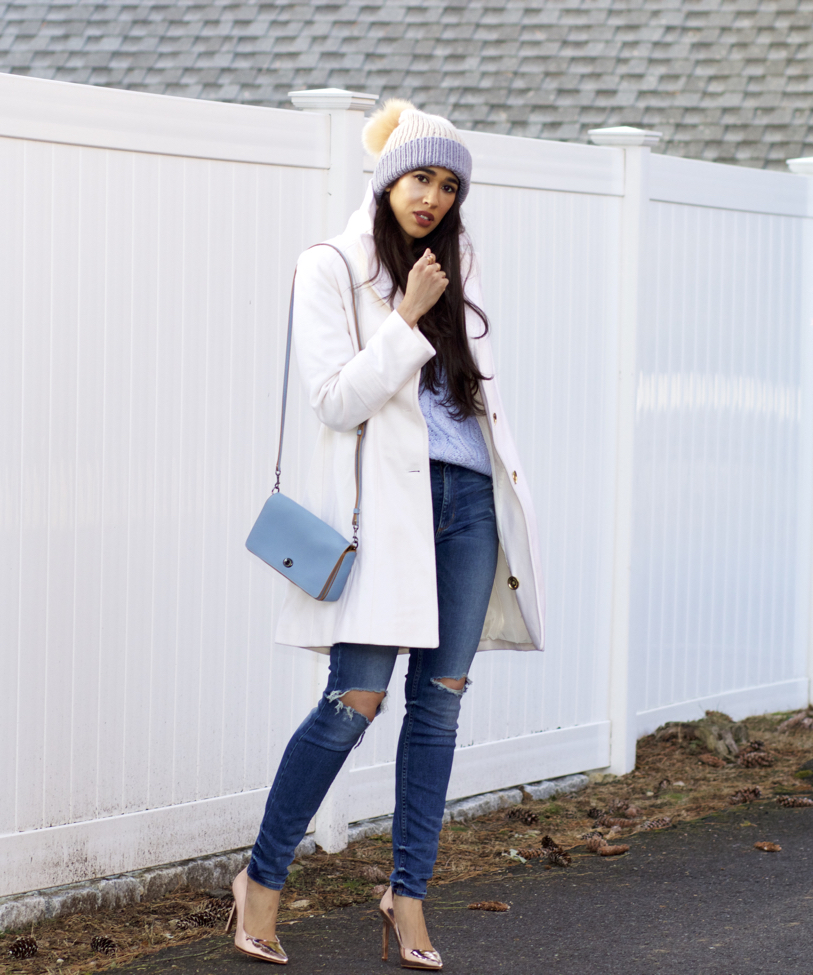 Lastly, white is one of the trending colors for spring that makes a great transition. While I don't have a white sweater, I do have a white coat I wear often in during the winter. It's crisp and looks great with so many colors, be it bold and bright or your go-to neutrals. To give that winter-y feel, since we are still in the season, I say pair your sweater with rich camel browns, black leather, and perhaps some leopard. As the weather lends itself to spring, you can swap those out for your pastels and lighter hues.
SHOP SWEATERS IN THE COLORS WE DISCUSSED IN THE POST!
---

---
What are your thoughts on the color trends? Are there any particular colors you're inspired to wear now? I hope you enjoyed this post and that it encouraged you to embrace color this time of year, demonstrating that these specific shades can be great for transitioning, extending their wear through a couple of seasons!
Thanks for stopping by, my friends, and I hope you have a great week ahead!