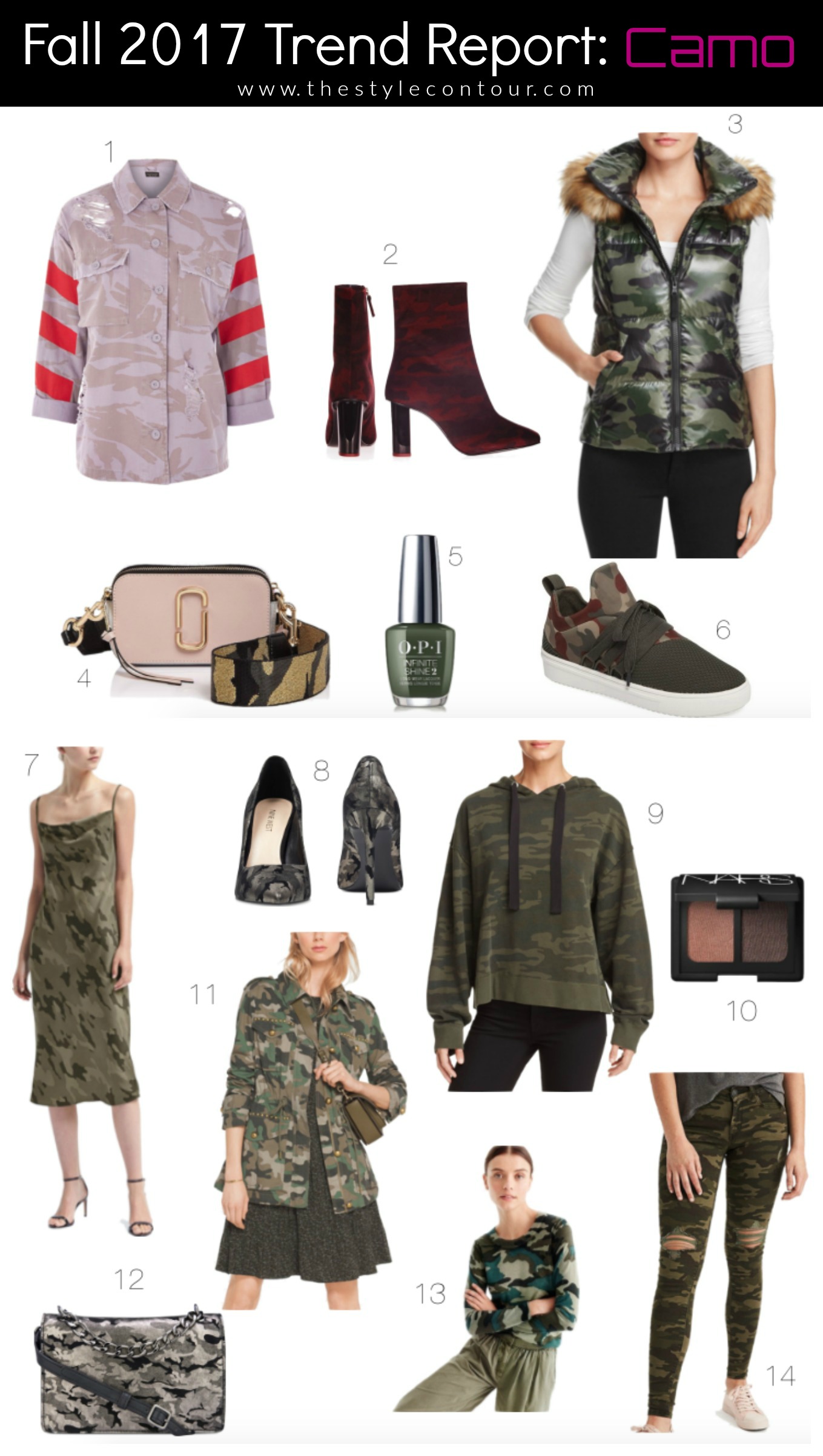 SHOP THE SET
1 | 2| 3 | 4 | 5 | 6 | 7 | 8 | 9 | 10 | 11 | 12 | 13 | 14
---

---
Happy Tuesday my gorgeous friends!
I've been doing some fall shopping these past few weeks and I've noticed a recurring trend pop up in nearly every store I've entered or site I've browsed online, camo. It's a print that I instantly associate with fall, however, it seem as though this year, it's even more popular than in season's past. I am one who prefers that more traditional color combination of the print, but when it comes to accessories, I don't mind the idea of burgundy camo boots or a metallic silver camo bag for a touch of the unexpected.
When it comes to styling, you can approach it as you would any neutral colored piece, such as black or white, it's quite versatile, particularly when in the classic color combination of army green. If you're feeling more adventurous and want to create a pattern mixed outfit, I have a guide which shares some other prints that work great with it, which you can refer to here.
So, what are YOUR thoughts? Are you loving that camouflage is trending huge this fall season? What are some of your favorite ways to wear it, in clothing or accessories? If camo isn't your thing, what's your favorite print to wear come fall?
Thanks so much for stopping by, my dear friends; I hope your day is as amazing as YOU!
XO,