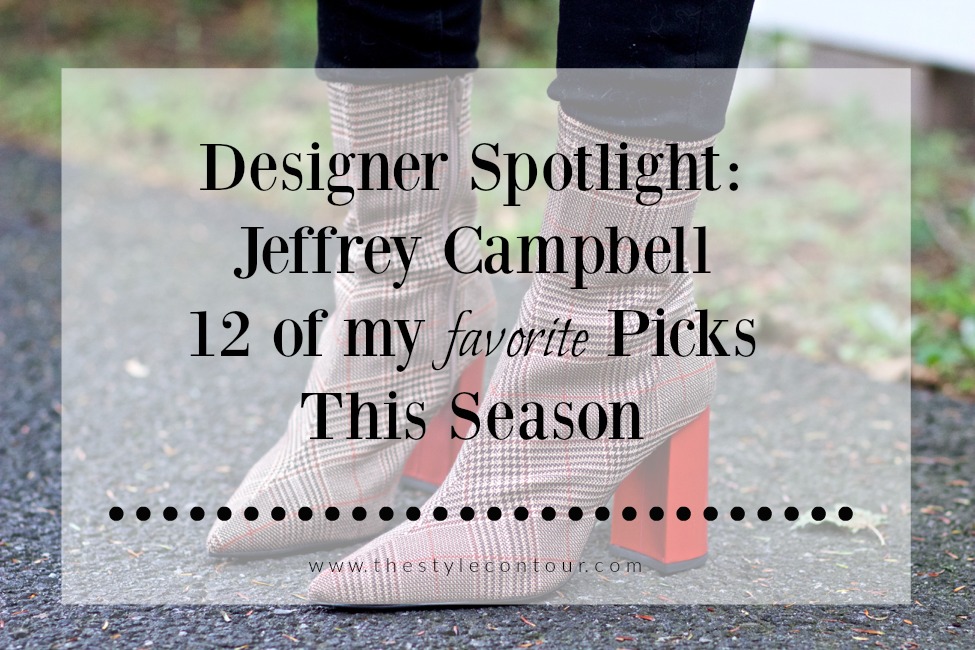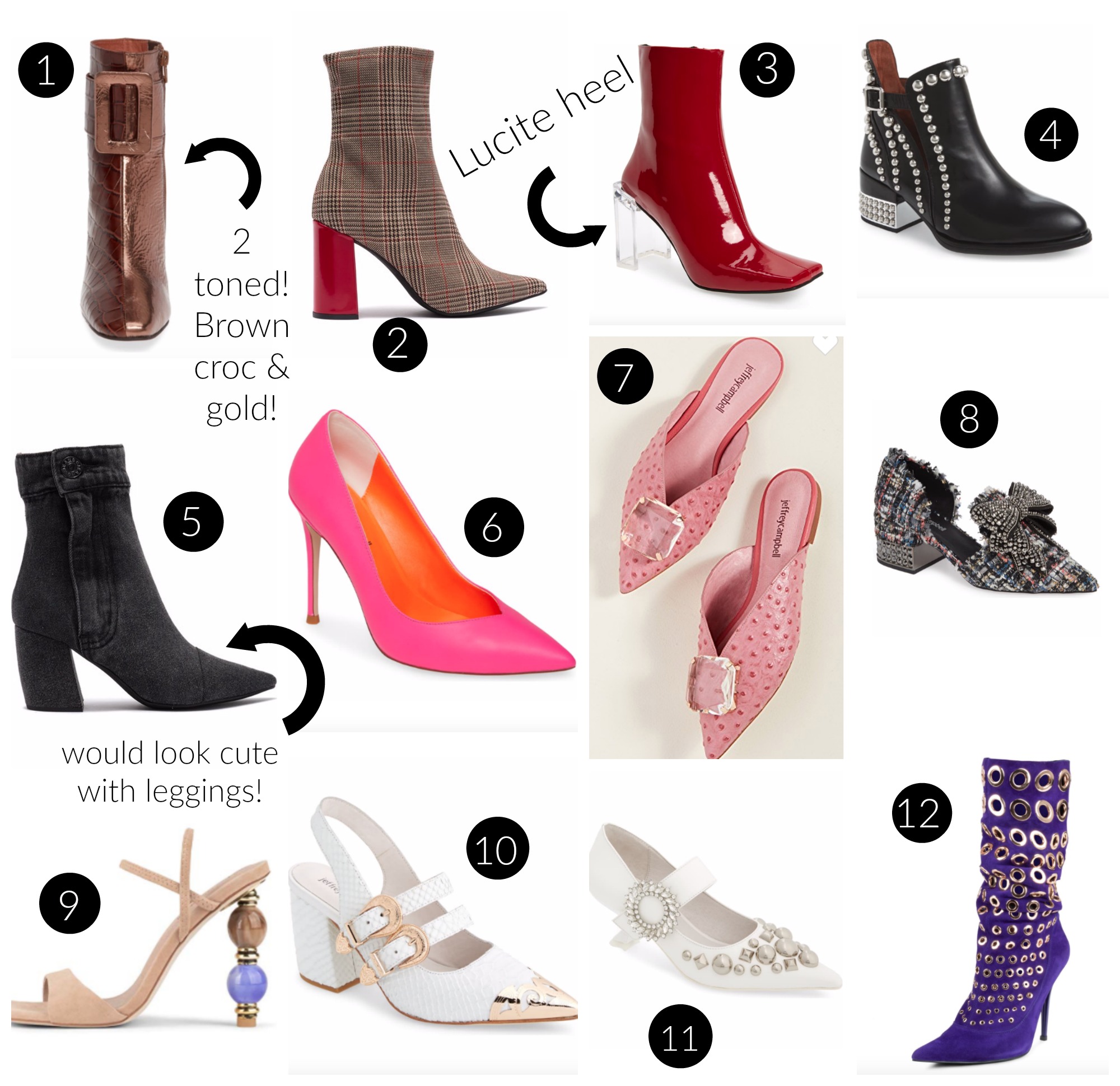 :: SHOP THE SET ::
1 | 2 | 3| 4 | 5 | 6 | 7 | 8 | 9 | 10 | 11 | 12
---
---
Happy Monday my beautiful friends!
I hope you all had a great weekend. I recently purged my closet of some old shoes that I either no longer wore or just simply needed to replace because I wore them that much and they were beyond repair. As you would guess, with that comes the need (more like want) to replace all of them for similar or perhaps better options. While searching various sites, I can't help but be drawn to Jeffrey Campbell. I own one pair of his shoes; a pair of plaid boots I purchased last year during the Nordstrom Anniversary Sale. They weren't apart of the sale, but I came across them while shopping and had to have them.
What I absolutely love and appreciate is his originality. His designers are incredibly unique, offering so much personality. There's also an option for everyone, regardless of personal style. If you're mantra is go bold or go home, he's got you covered. If you're more of a minimalistic mama, he's got you covered. If you're a boho babe, he's got you covered.
So, I thought that I'd share my current faves with all of you. I currently have these and these on my radar. The first have been sold out in my size, so I've been checking non stop in hopes of them being restocked. They're just so gorgeous! What are your favorite pair from the collage? Are you familiar with the brand? Do you have a favorite shoe brand? Please let me know your answers in the comments!
Thanks so much for stopping by, beauties, and I hope you have a great week ahead!