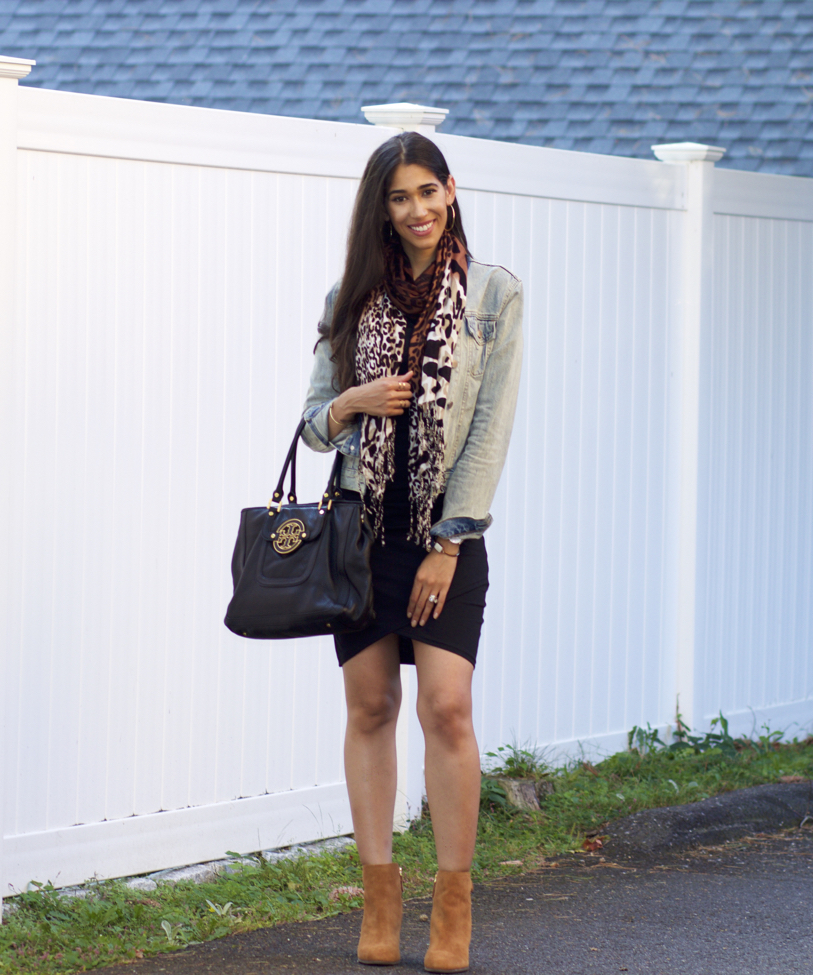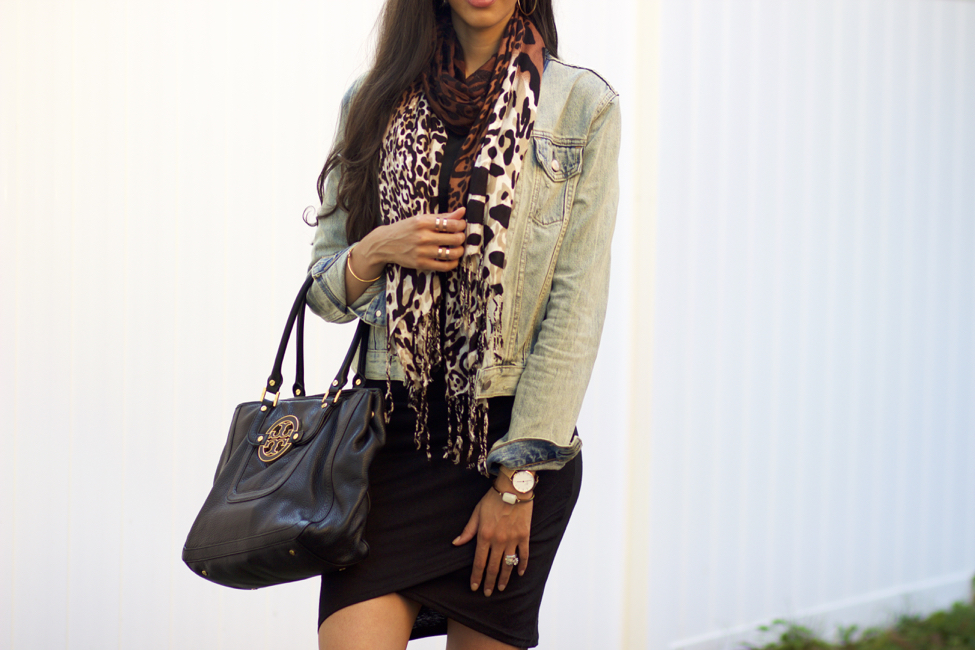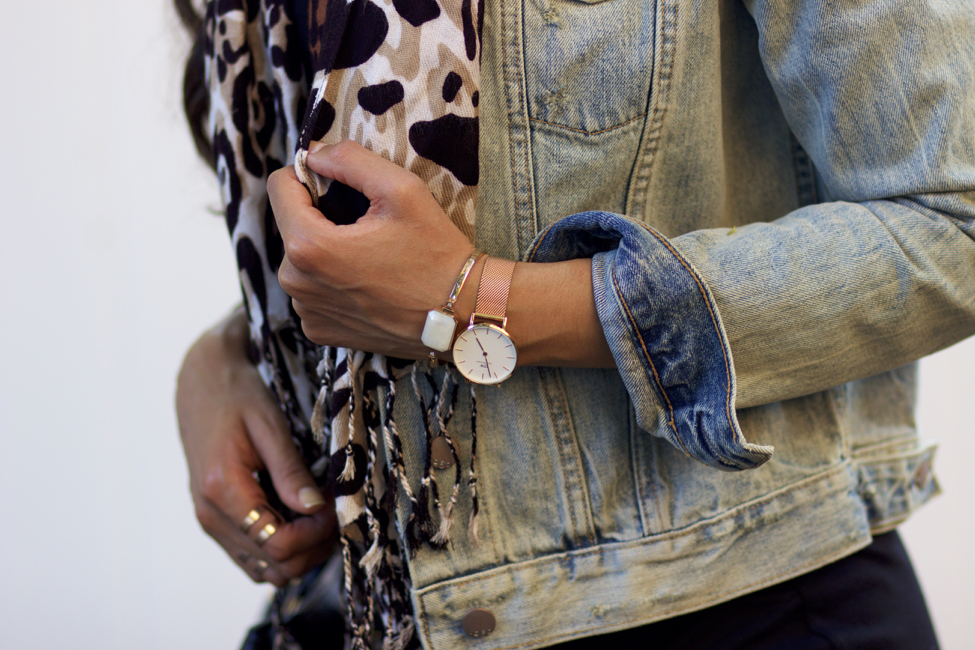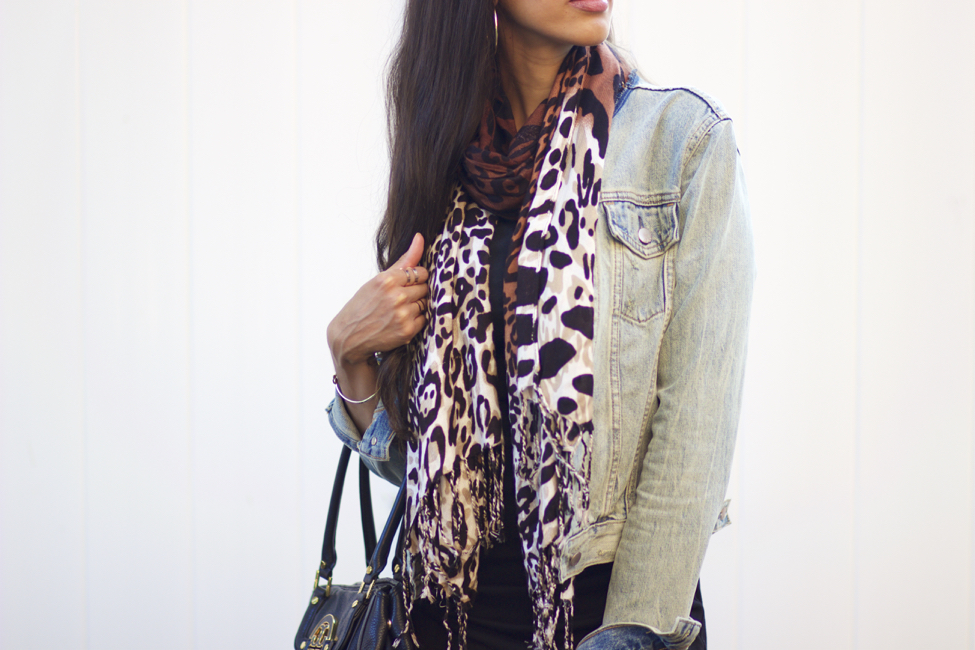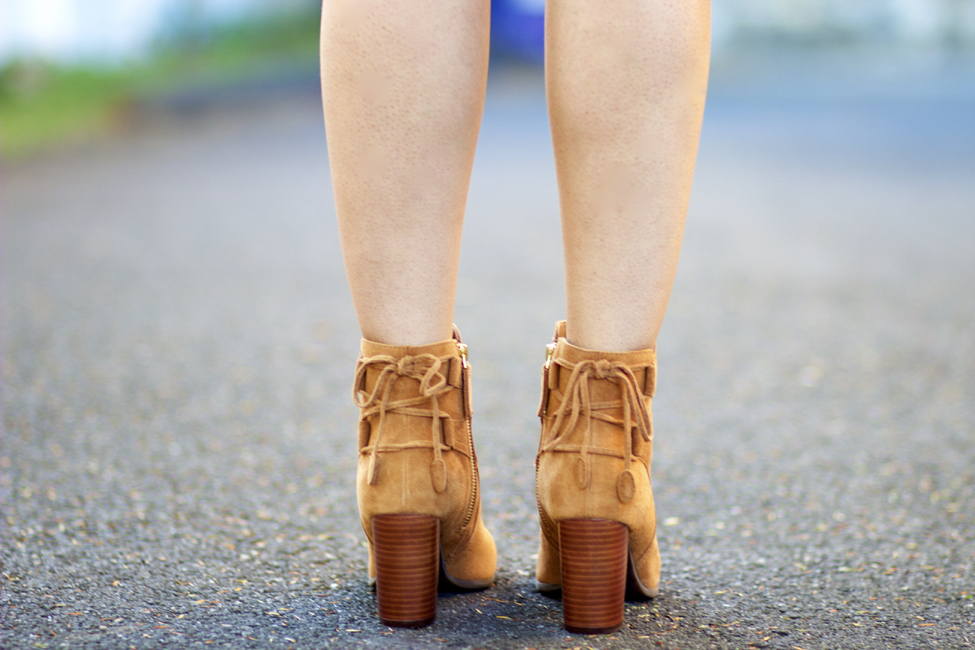 Jacket: Similar | Scarf: Similar here, here | Dress | Bracelet c/o | Watch c/o | Bag: Similar | Boots c/o
---

---
Happy Wednesday my beautiful friends!
How's your week going so far? I've mentioned in previous posts that sometimes, it's hard for me to schedule posts M-F as I've always done as a new mom. Each day is different, though there are some patterns to be expected at this point. For instance, Aviah usually fuses when I go to put her down, which has been very challenging for me to deal with. I'll put her to sleep and will think she's in a deep slumber and as soon as I put her down in her swing, she wakes right back up again and begins to cry intensely. I've heard of this happening when you "spoil" your baby by carrying them all the time, but I don't. I balance it by picking her up, playing with her and doing other fun things with her. I guess when you think of it, it makes sense considering that babies are in your stomach for 9 whole months, so it will take time for them to adjust, but in the meantime, do any of you mamas have any advice that have gone through this or know someone who has?
In regards to my outfit and the topic of today's post, I've done some simple layering, which is essential when you want to attempt to carry over your summer favorites into early fall. When we often think of layering, we think of countless pieces piled on, but that's not what's needed at the start of fall when the weather is still a tad warm during the day, yet cool in the mornings and evenings.
On Monday, I talked about the utility jacket, but a denim jacket is just as versatile, if not more because it's denim and works with anything as a pair of jeans would. Just as you would add a dresser black blouse with a pair of jeans for a combination that's both dressed up, yet casual, you can do the same with a denim jacket and basic LBD. Also, a light weight scarf is also a perfect addition for more added warmth in the mornings and can be used as a wrap or even a poncho, if you were to wear a waist belt, if it begins to heat up more throughout the day and the denim is too heavy.
When it comes to footwear, I can't think of a better shoe than the bootie (ankle or midi), as I've discussed in my Fall Essentials post. They're so easy to inject into any outfit, dresses, skirts, shorts, you name it! The ones I'm wearing are from Vionic, the shoe brand I collaborated with and mentioned in this post. I mentioned in that post why I love this brand so much and I'm so glad to have collaborated with them again. I honestly cannot recommend their shoes enough, they're incredibly comfortable and the quality is amazing! What I love about these boots, is that they have the lace up detail in the back that you don't have to do yourself or worry about them coming undone, they're sewed into the boot, how cute and convenient, right?!
I hope you love the outfit and that it gave you some inspiration and I hope you have the most amazing day, my dear friends; thanks so much for stopping by!
XO,