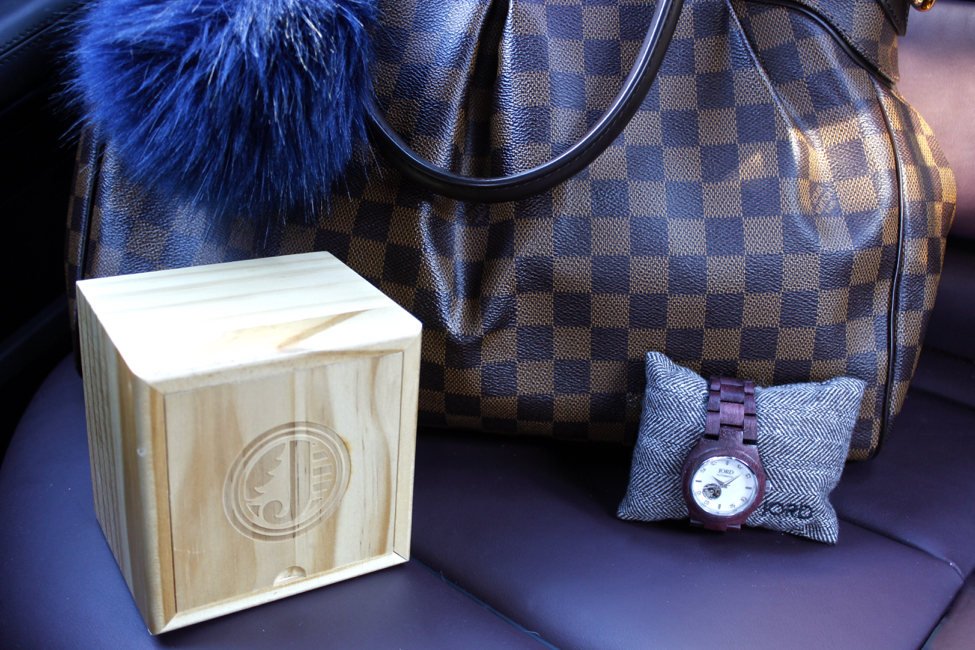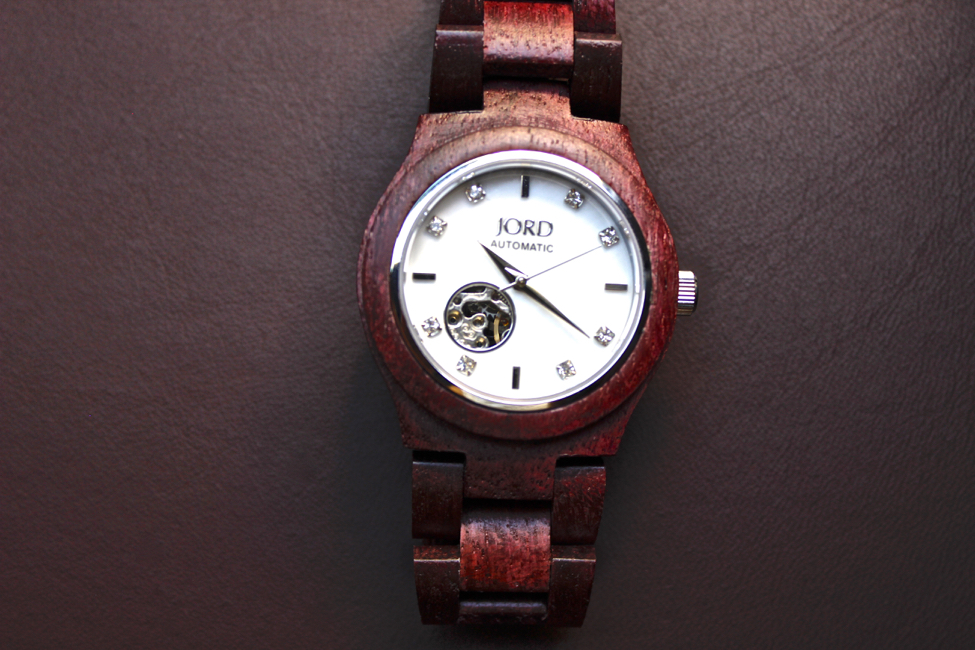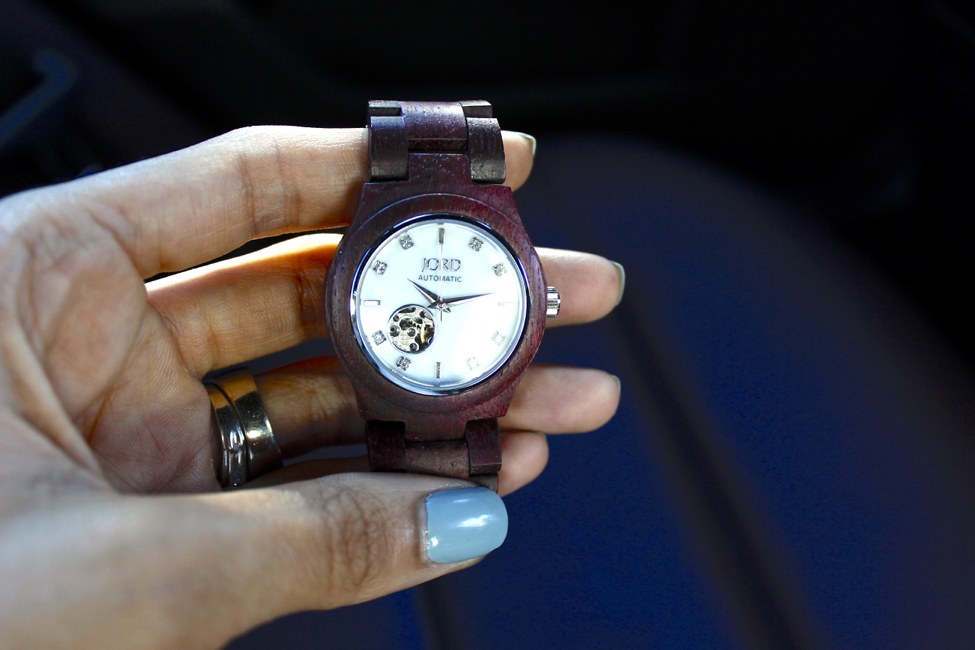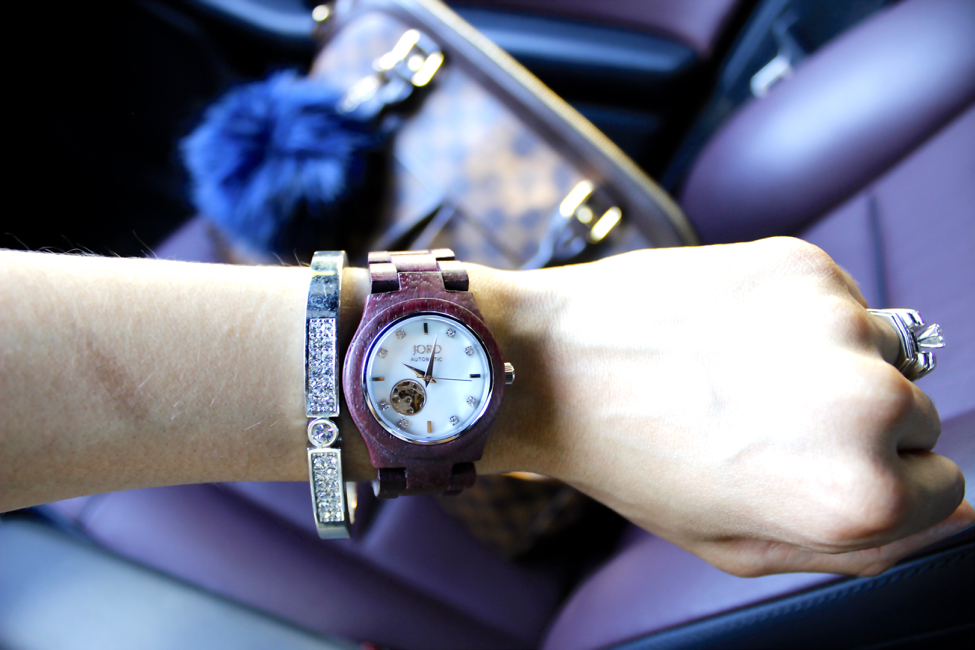 Happy Thursday, my gorgeous friends!
If you're a reader of blogs or browse Instagram enough (who doesn't these days?) chances are you've come across JORD watches. I certainly have and with all the articles I've read and photos I've seen, I've always been intrigued by their watches, mainly due to their unique design, being comprised of the finest wood selections, eight to be exact!
Since I was already familiar with the brand, when JORD reached out to present me with the opportunity to select and review one of their watches, I was beyond excited. You all know how much I love bold, vibrant, and rich colors, so I'm sure it comes at no surprise that my eye immediately gravitated to their beyond gorgeous 'Purpleheart' wood watch!
Holding a degree in science and having a love for biology, I loved learning that this rich purple color is the natural color of the wood, known in science jargon as peltogyne, but most commonly purpleheart, which I found quite amazing! The watch also features opaline Mother of Pearl, which I thought added a nice luxurious touch! I also love that you can see the timepiece anatomy on the face, which I think kind of looks like a leopard print design at first glance, right?!
As you can see in the photos, I'm a huge fan of burgundy and deep plum colors, I even selected the interior of my car this color! It just reads luxurious and chic to me and I love it even more come fall, so you can guarantee that you'll be seeing this watch a lot in the fall! If you've been a reader of The Style Contour for at least a month (thank you SO very much!) then you know that when I love something, I wear it a whole lot, haha!
I'm very pleased with the quality of JORD and I look forward to wearing it for years to come. It's a brand that I would personally suggest to all of you if you're looking for a new addition to your collection of timepieces and/or wish to gift someone special with a piece, they have both women and men collections!
Now for some exciting news: A GIVEAWAY!
JORD is giving one of my readers/followers a chance to win a $75 e-voucher! Just head over to this link to enter. The winner will be chosen at random using their computer generated system. In addition, they are providing ALL WHO ENTER WITH A $20 e-voucher! (excluding the winner) so everyone is sure to get something for participating in this great giveaway, which ends 8/14!
I hope you all enter because I honestly love this watch and brand, I'm confident in the fact that you will, too! Thanks so much for stopping by, my dear friends, and I hope you're having the best day so far!
*This post was in collaboration with JORD watches in which I was compensated with a watch, all opinions stated are my own!*
XO,