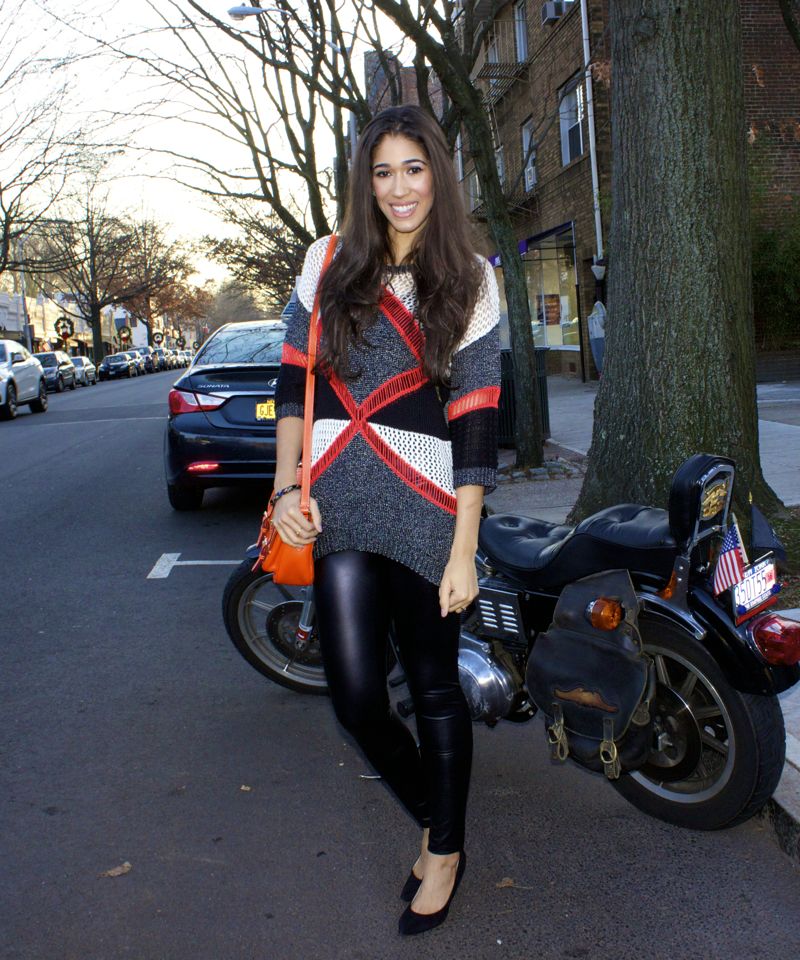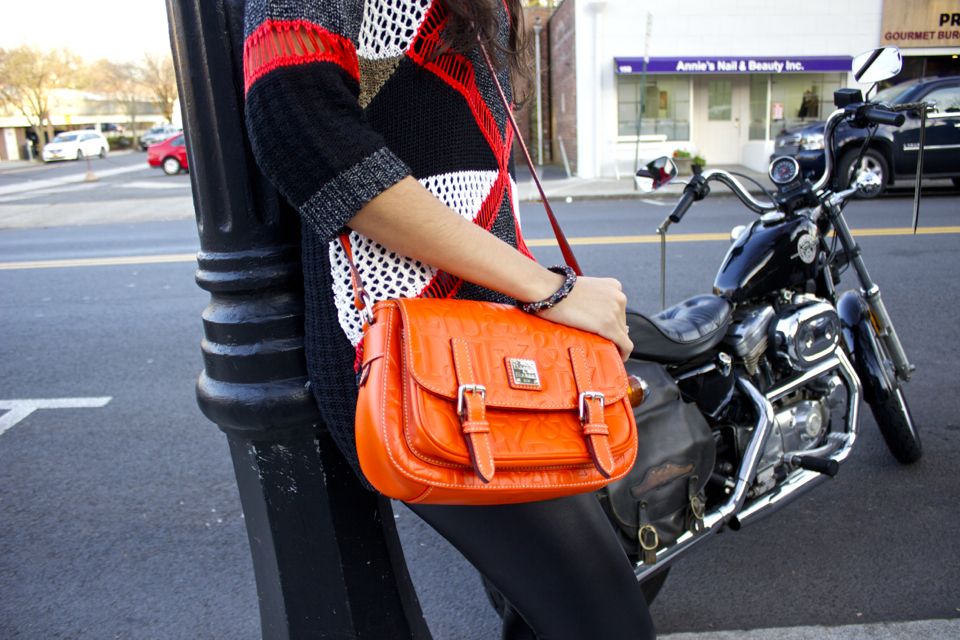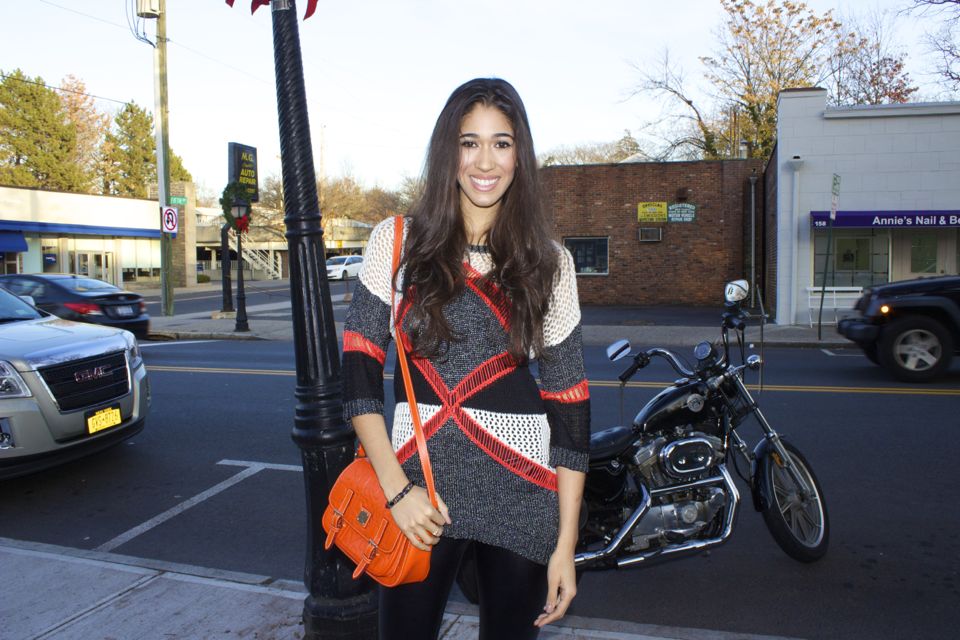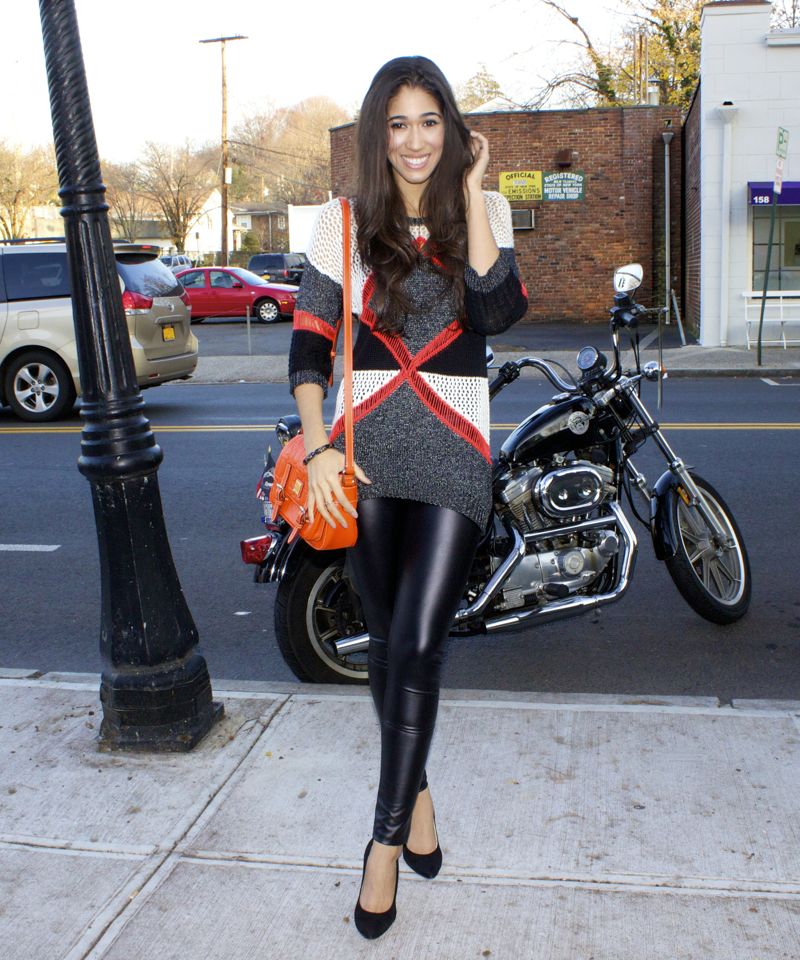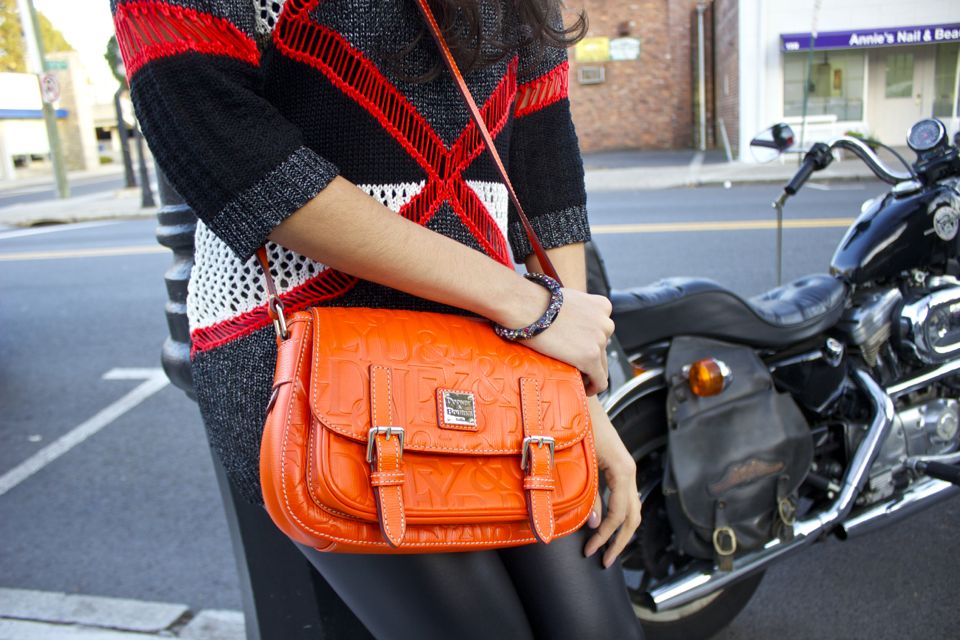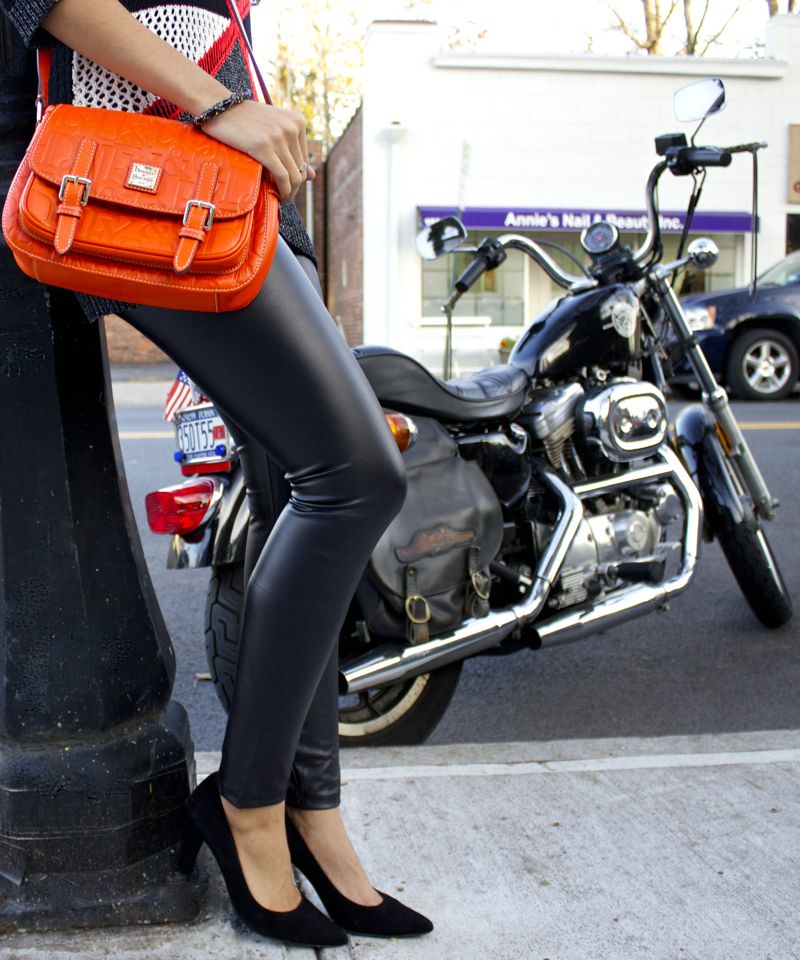 GET THE LOOK!
Sweater: c/o DEX (similar vibe here) // Leggings: Daily Look (similar style here) // Purse: Dooney & Bourke from Marshalls (similar style here) // Suede heels: Nine West (here)

Happy Friday, lovelies!
Aren't we glad it's the weekend?! I for sure am! At the same time, I can't complain because the week went by like a whirlwind and this weekend is supposed to be in the 60's, what's going on?! Anyway, Eddie and I were walking around getting ready to shoot this outfit and we spotted this bike. It was obviously a no brainer to snap some shots in front of it because it goes so perfectly with the vibe of my outfit. This is why you can't always stick with the plan because something better may come along :)
As we know, black goes with everything, there isn't a color that doesn't look good paired with it. However, there are certain colors that I just love wearing with black and one of them is orange! I will often combine these two when I'm creating a look that's a bit more edgy, which was what I was going for with this look. Not only do I love orange with black, I love it with leather leggings, specifically. I'm not much of a winter person, I love transitional seasons because I don't like too much of anything. If I were Goldie Locks, I don't think I would've gotten caught, I would've known exactly what to go for just by looking! At the same time, there are some winter pieces in my wardrobe that do excite me at the thought of wearing them, such as leather leggings. I love how they can add edge to a look, yet they can still look classy and a bit glam, depending on the rest of the elements in the outfit. This color block sweater looks perfect with them because the hint of shimmer in the knit, causes the leggings to look a little more dressed up, while maintaining that hint of edge I was going for, would you agree?
I hope this look inspires you; if you don't know what to wear for your weekend plans, try starting with leather pants/leggings and then think of the vibe you want to create to help you add the other pieces to your look. I wish you a very happy and fabulous weekend, my gorgeous friends and thanks so much for stopping by!
Xo,