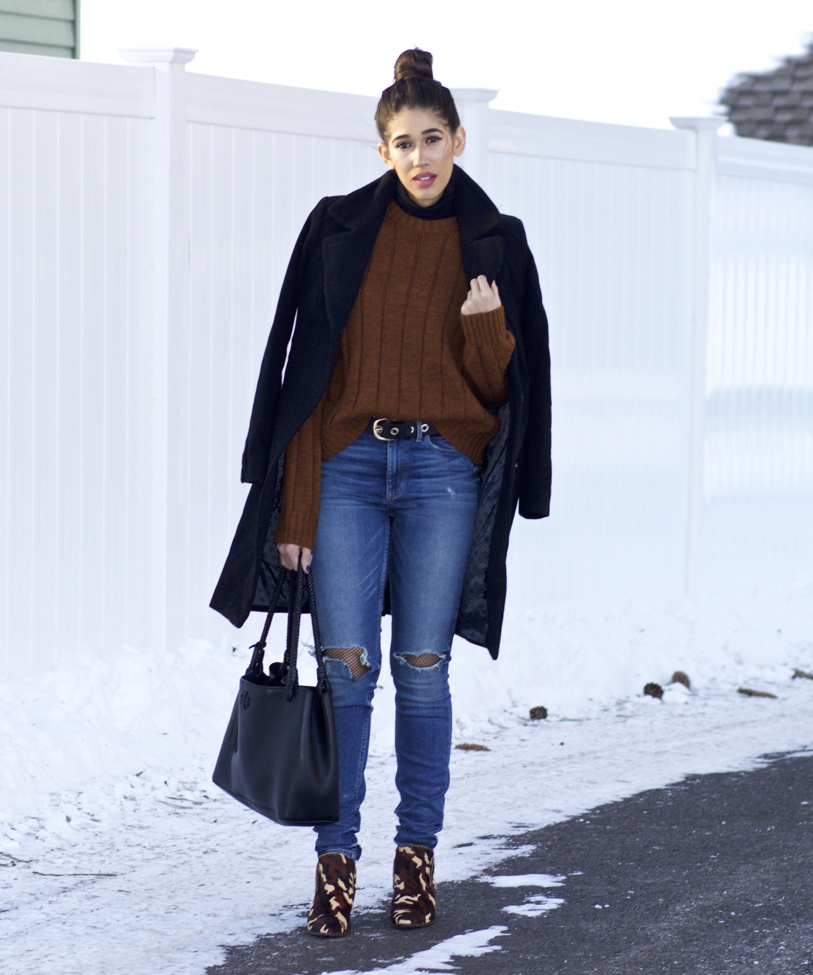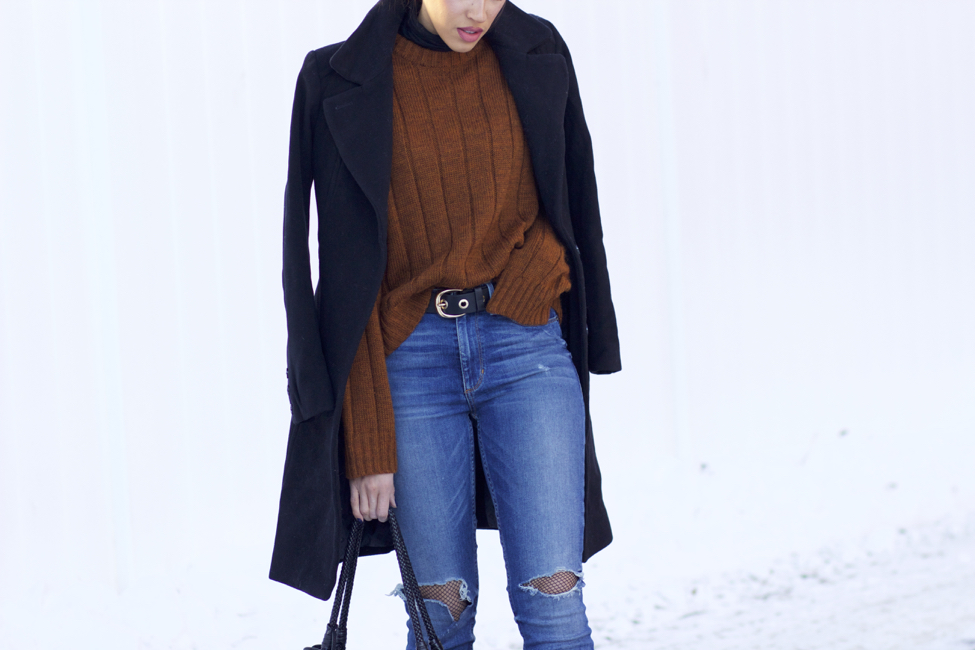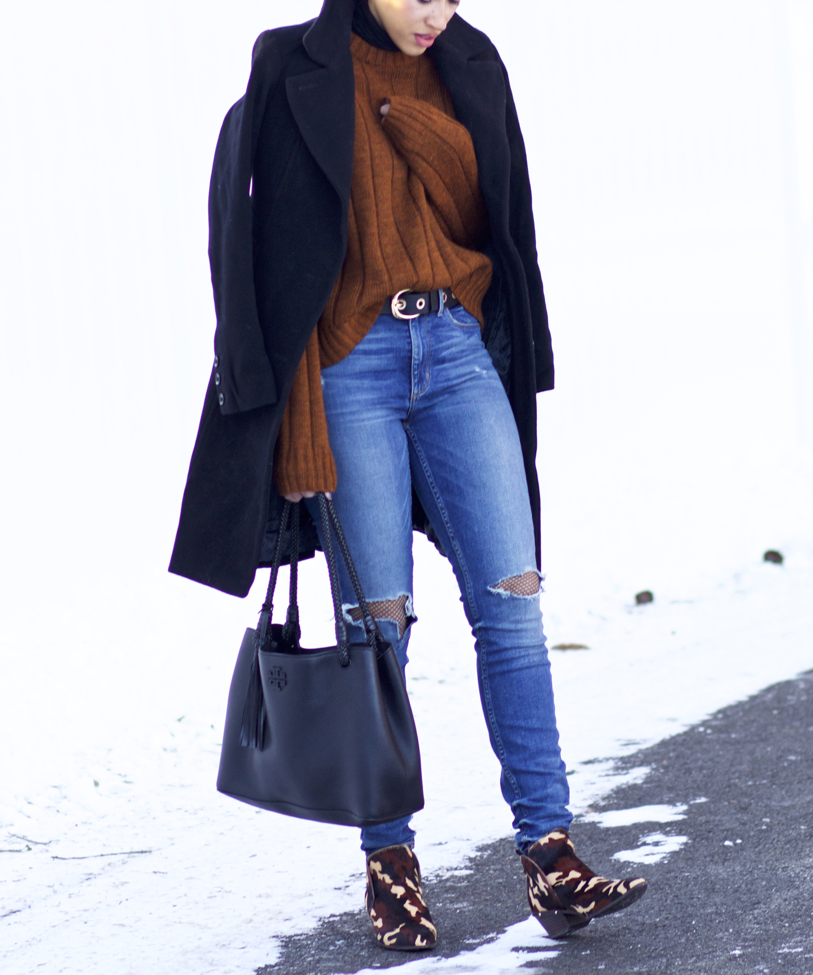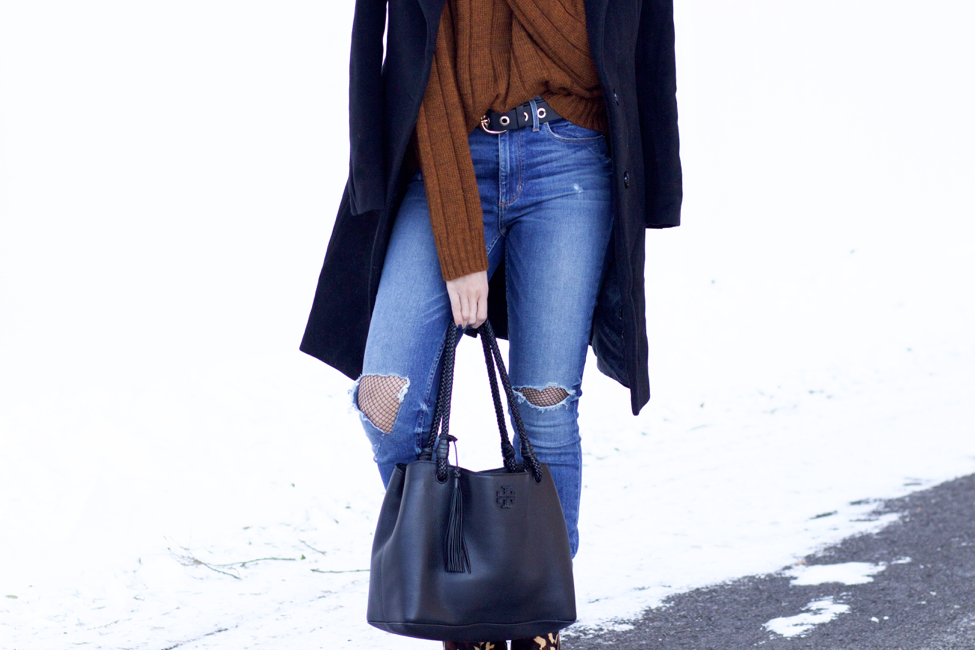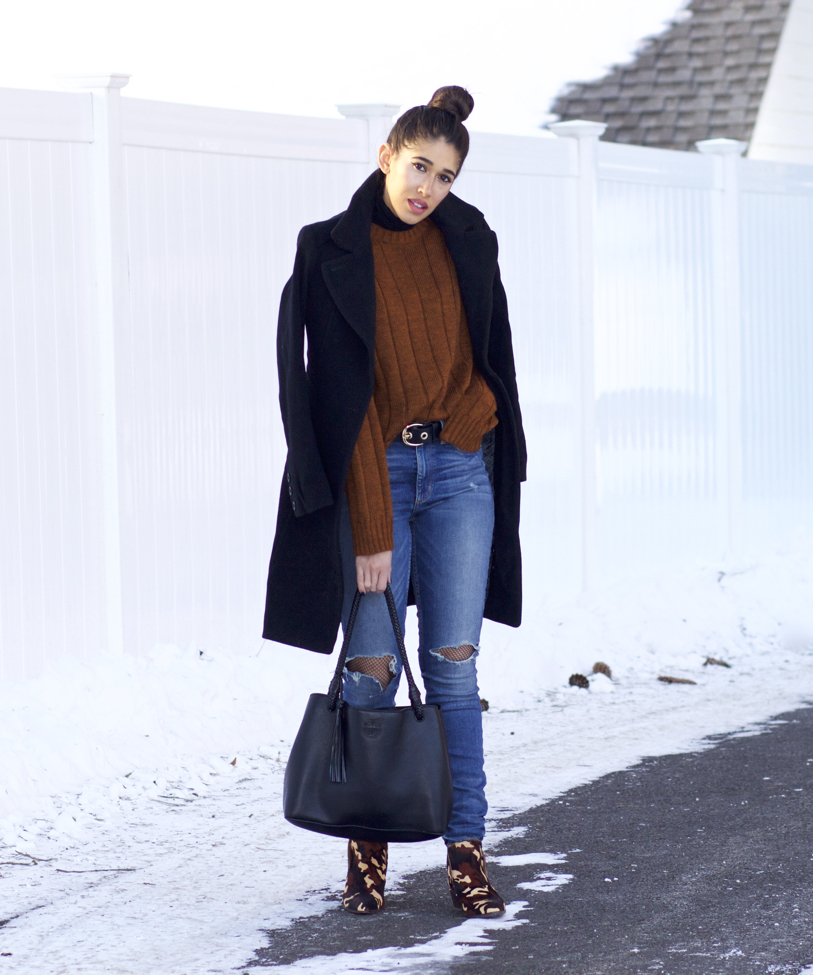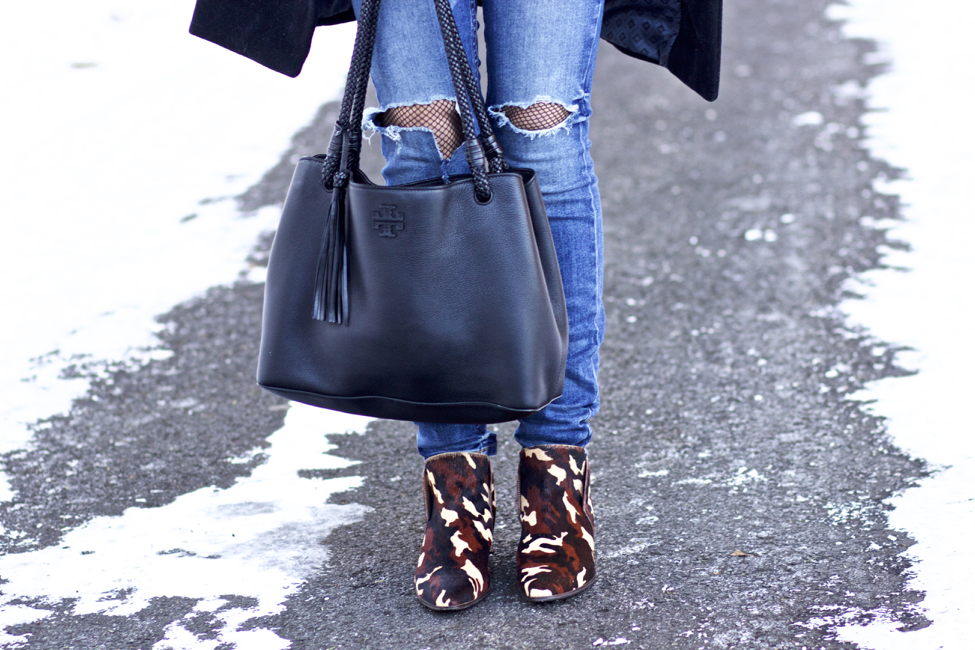 Coat: Similar| Sweater c/o | Jeans (similar)| Tights: Similar | Belt | Boots | Bag
---

---
Happy Monday my beautiful friends!
I hope you all had a great weekend! I was able to get some much needed cleaning done. Very exciting, I know! Haha. It's been so incredibly cold here in Connecticut with record lows, and we had a snow storm this past Thursday and in the midst of all this cold, our furnace gave out the day before the storm as mentioned in this post. We were supposed to get it fixed on Friday, but due to the storm, it's been postponed until today. The anxiety of not having working heat with a baby with record low temperatures and a snow storm gave me enough anxiety, but thankfully we've made it through and Aviah has been kept warm.
Since it's been so cold, I've been layering up while keeping style in mind. Of course this coat would be buttoned up with a scarf, but I wanted to show you what was underneath ;)
Black, gold, and medium-dark brown shade combinations are amongst my faves this time of year. I feel they work so well together to create a classy and chic combination and look great on everyone. In this case, I've roughened up the trio a bit by adding in a couple of pieces that are more on the edgier side, such as the distressed knee jeans, fishnet tights, and the camo ankle boots you all know I'm obsessed with come winter (this is my third season wearing them!).
Though all of these pieces look great paired together, I feel it's the belt that really ties it all together in this case. It adds a great focal point with the black and gold contrast and look so good with the sweater partially tucked in the front. You all know how much I love doing this with my sweaters. I only ever tuck the front part in by the zipper and pull down the sides to give it a more casual, laid back feel. It's also a really flattering way to wear a sweater, as it conceals a larger mid-section in a way that's discrete and stylish.
Now that it's coat/layer weather, what are some ways you love to style your coats to make your bundled look more fashionable?
Thanks so much for stoppng by, I hope you have the best start to your week!
XO,