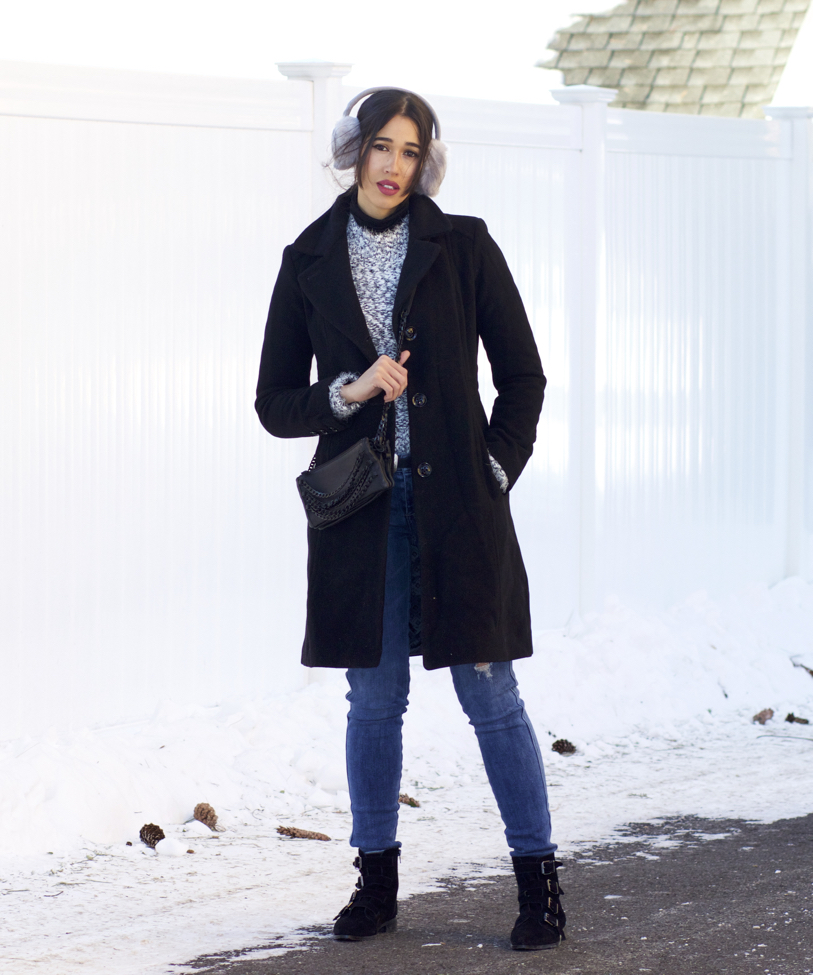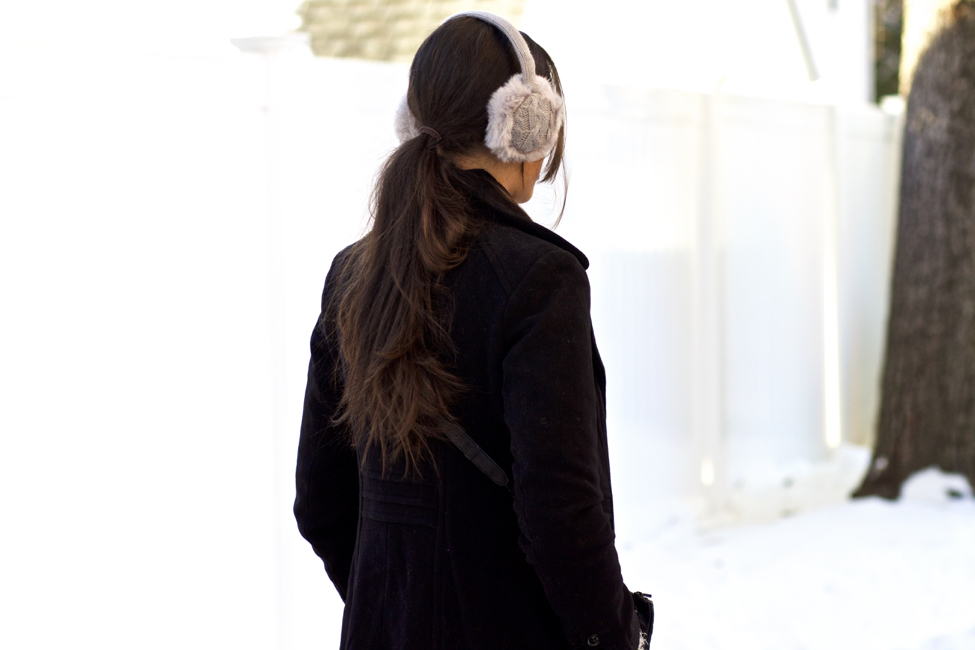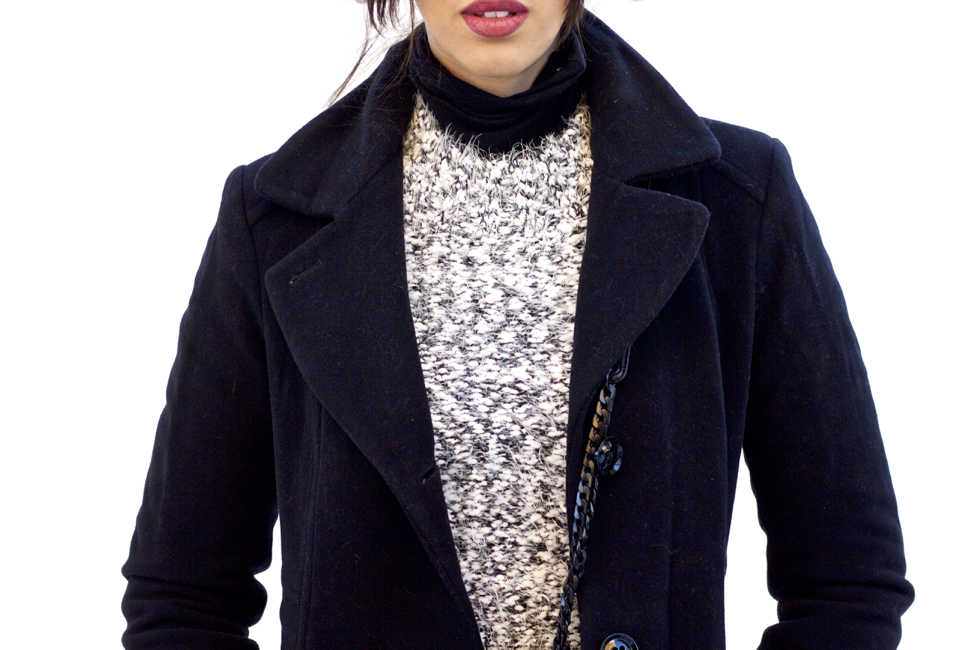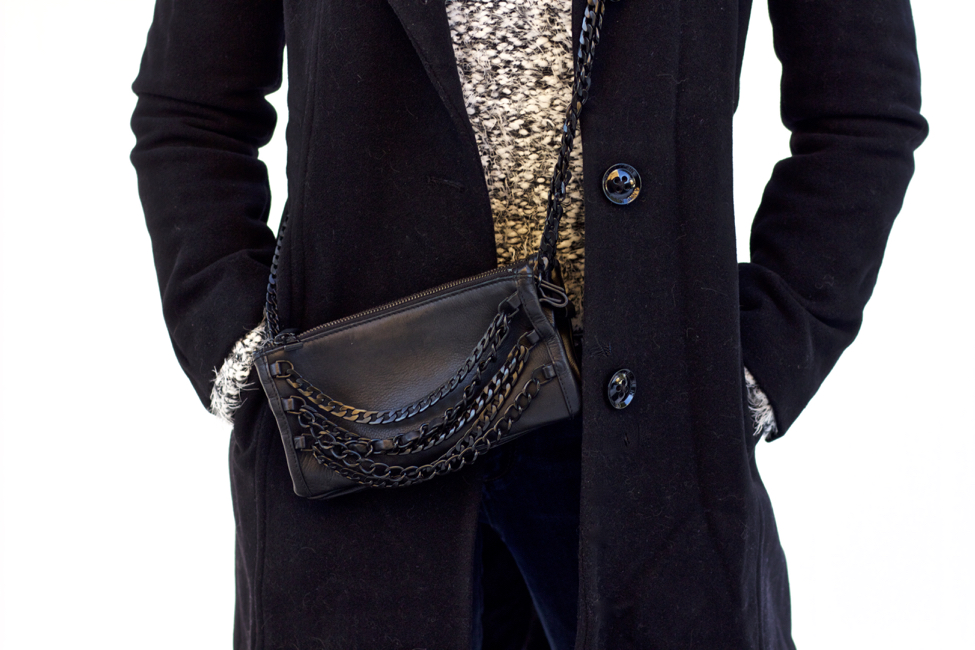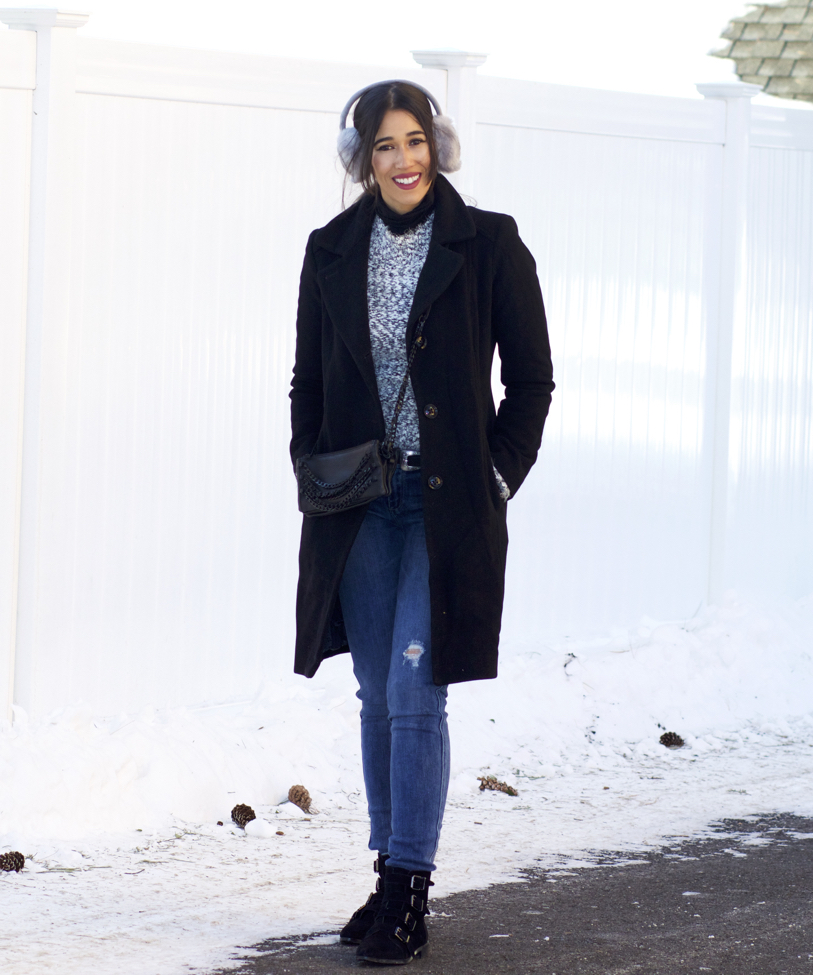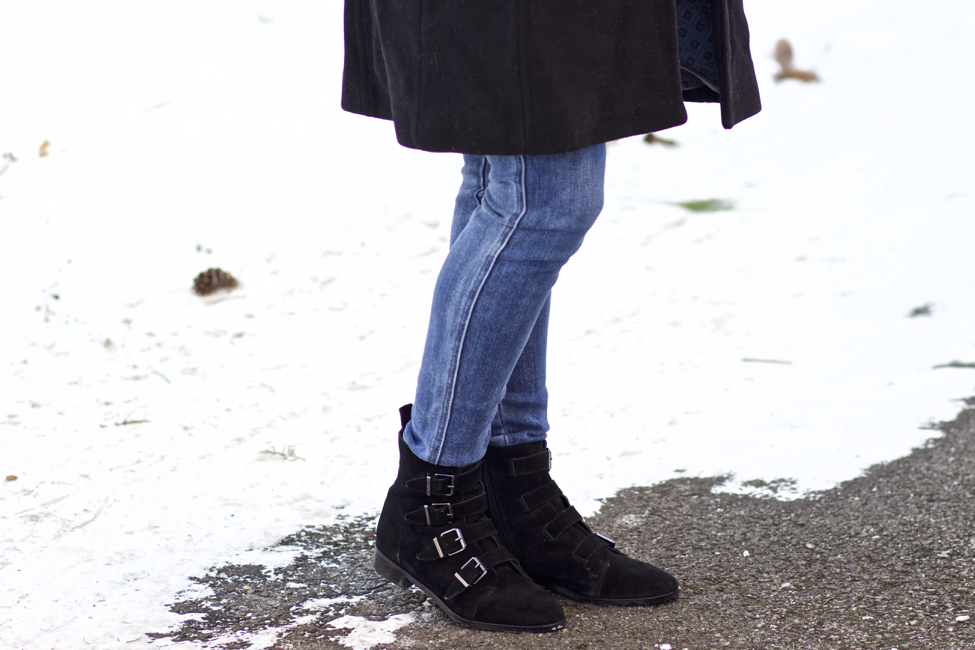 Coat: Similar | Sweater: Similar | Ear Muffs: Similar | Bag: Similar | Belt | Boots
---

---
Happy Wednesday my beautiful friends!
I hope you're all having a great week so far. We finally got our furnace replaced and the heat is now working, yay! You don't realize how blessed you are until you no longer have what you've been so used to having. A great lesson to start off the new year with is to never take what you have for granted, especially those things that make your daily life that much more comfortable and convenient.
When it comes to winter fashion there are a few things that come to mind, aside from specific colors there are textures. Textures play a huge roll in keeping warm and can also be rather stylish, too. Who knew that when we pay more mind, winter fashion can be quite interesting and anything but dull! I particularly like sweaters and cardigans that have a fuzzy texture because they're often incredibly cozy and enhance that wintertime feel in appearance. When it come stop styling them one thing you really must consider are the other elements in the look. I wouldn't suggest combining your textured piece with more than one other piece in your outfit or else you risk looking like a teddy bear, haha. Pieces that have more structure pair great with this fabric, such as leather leggings/coated jeans, suede, or your classic denim.
As you may have noticed, I've been really into edgier vibes as of late and added in a crossbody that has some chain details and these ankle boots with buckle details. This texture is quite easy to mix into any wardrobe though, so feel free to add in pieces that exude the vibe of your particular style or look you want to go for.
I will say this, pieces that have this texture can make one appear wider and more bulky depending on the length of the piece. So, if you're bustier or have a wide chest and back, I'd suggest you go for pieces that are a bit longer in length, such as a tunic style or perhaps and oversized cardigan. They'd look super cute paired with leggings!
Thanks so much for stopping by, my dear friends! I hope you found some inspiration from today's post and I hope you have a great day!
XO,