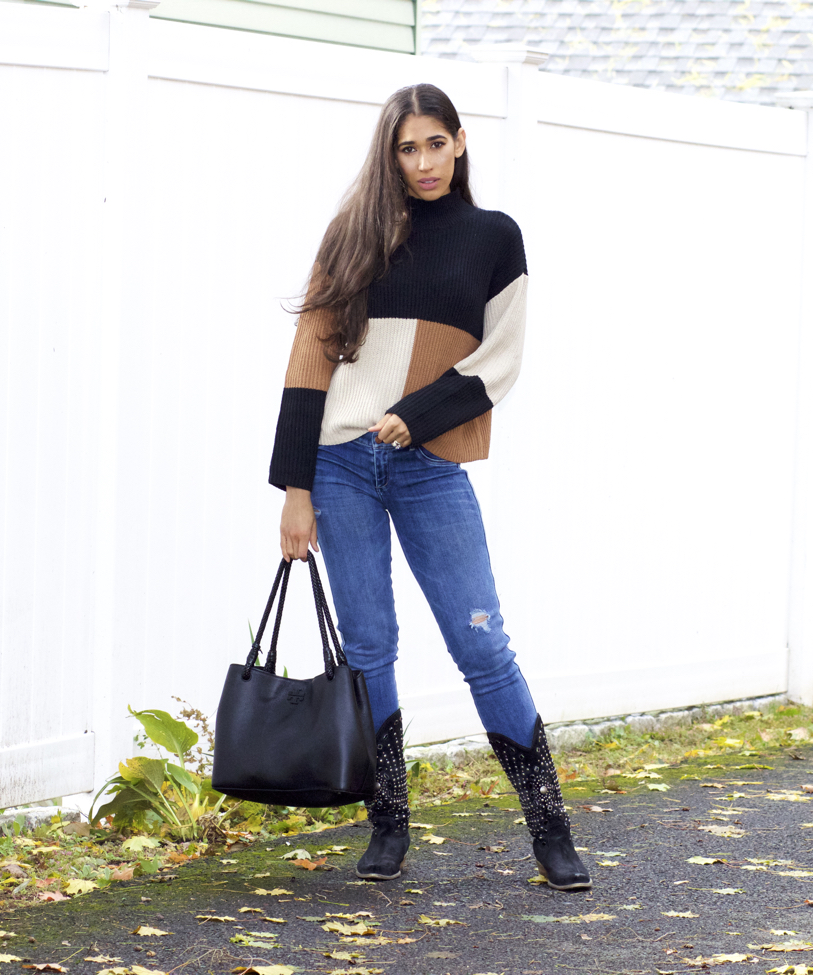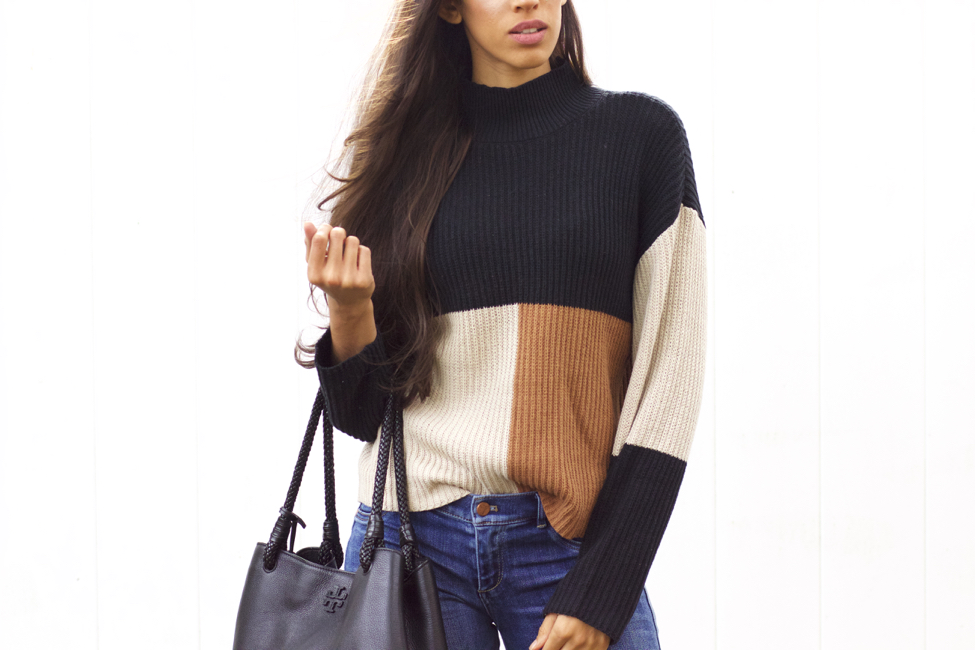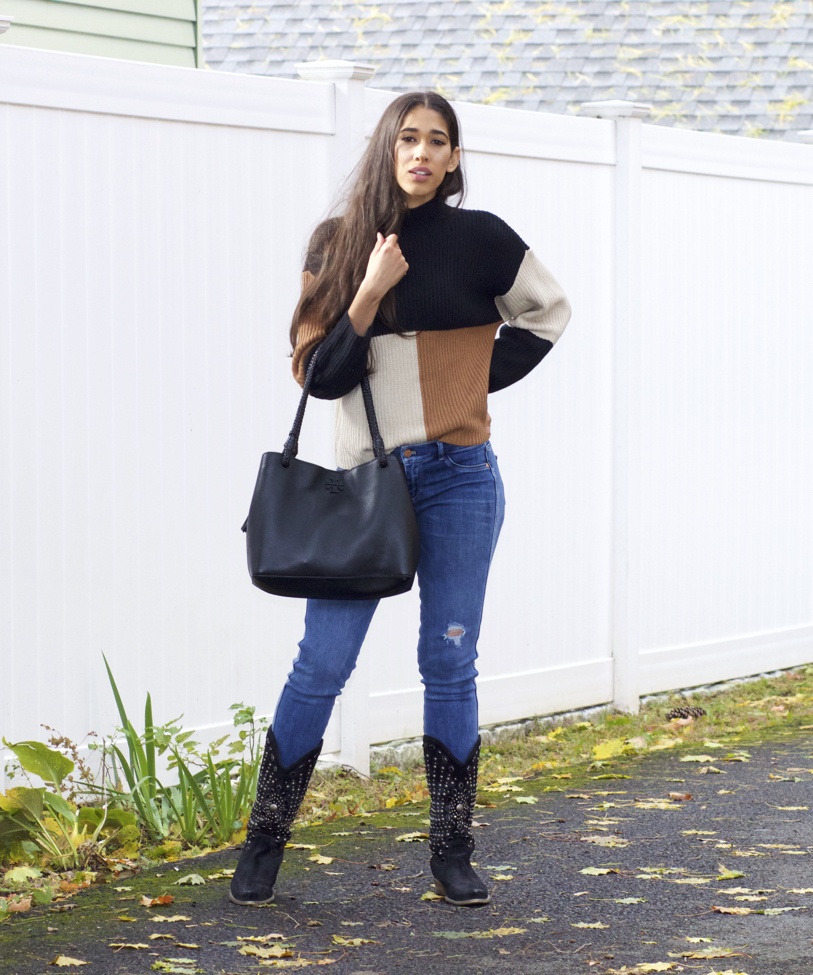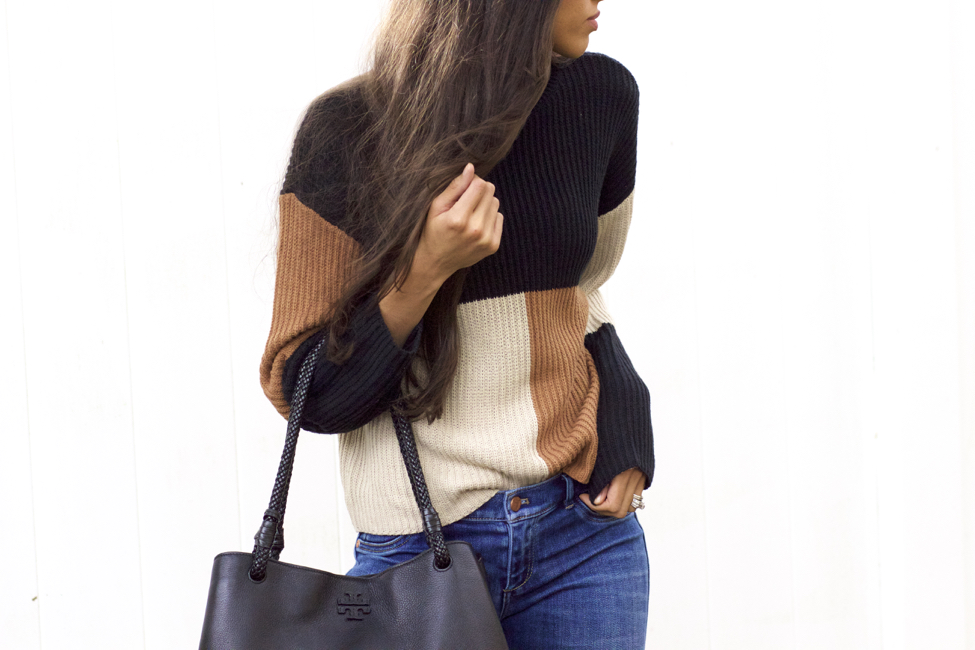 SWEATER (runs small, size up for a looser fit) | JEANS: Similar | BOOTS: Similar | BAG: Similar
---
---
Happy Monday my beautiful friends!
I know it's been a while...I find myself saying that a lot lately, haha, but I've been busy with my mini. She's been keeping me on my toes, especially since she's begun walking!
Anyway, if you've been following the trends this season, then you'd know that western details are one of the popular ones, particularly when it comes to footwear. Cowboy boots and studded details are all the rave, which I couldn't be more excited about because it gave me a reason to break out these boots that have been collecting dust in the back of my closet for nearly 10 years! I remember vividly the day I purchased them at Marshall's and just how enamored I was by all the gorgeous details and embellishments. I had no idea how I'd wear them, but I knew I needed them in my life. I wore them perhaps less than 10 times, more times than I actually thought I would. I know they're not for everyone, as they're definitely a bold boot and the style is indeed very western, but I think they look cute not only with sweaters for fall, but with cute flowy dress come spring and summer. I kicked myself a few times for not having paired them with my white dress I loved and wore so much this past summer. It would've looked so cute! I'll definitely have to wear it once spring rolls around.
If you're not for the idea of a more classic western boot, there are quite a few styles to choose from that might be more suitable for your taste. If you're more of a bootie kind of girl, they have some really cute variations (like these) that would look just as cute. You can opt for a classic black, but I've been seeing the ankle style pop up quite often in both white and red. A fun way to add some color or contrast to your fall outfits.
What are your thoughts, are you embracing the trend this season? I'd love to know how you'd style them, so share your thoughts below. Thanks so much for stopping by and I hope you have the best week ahead!