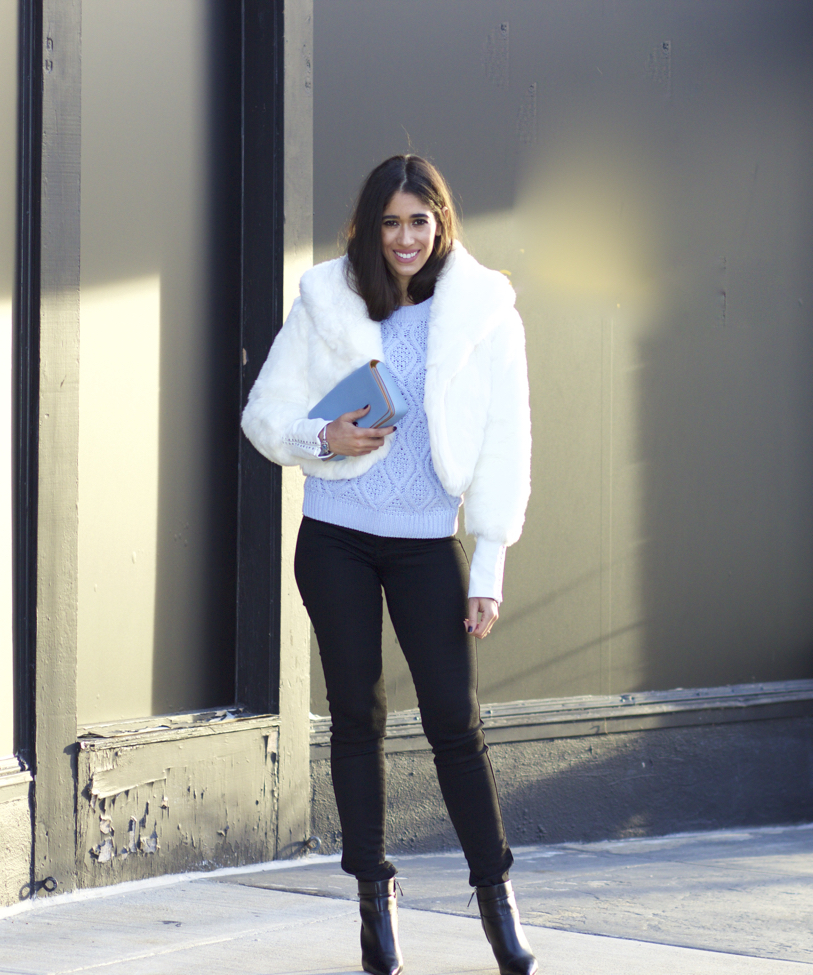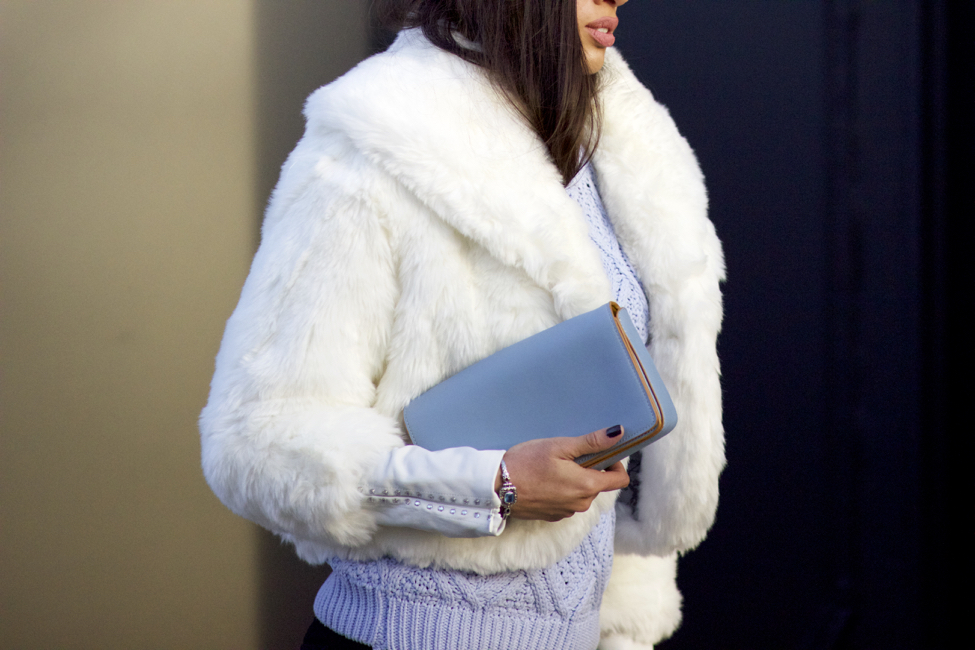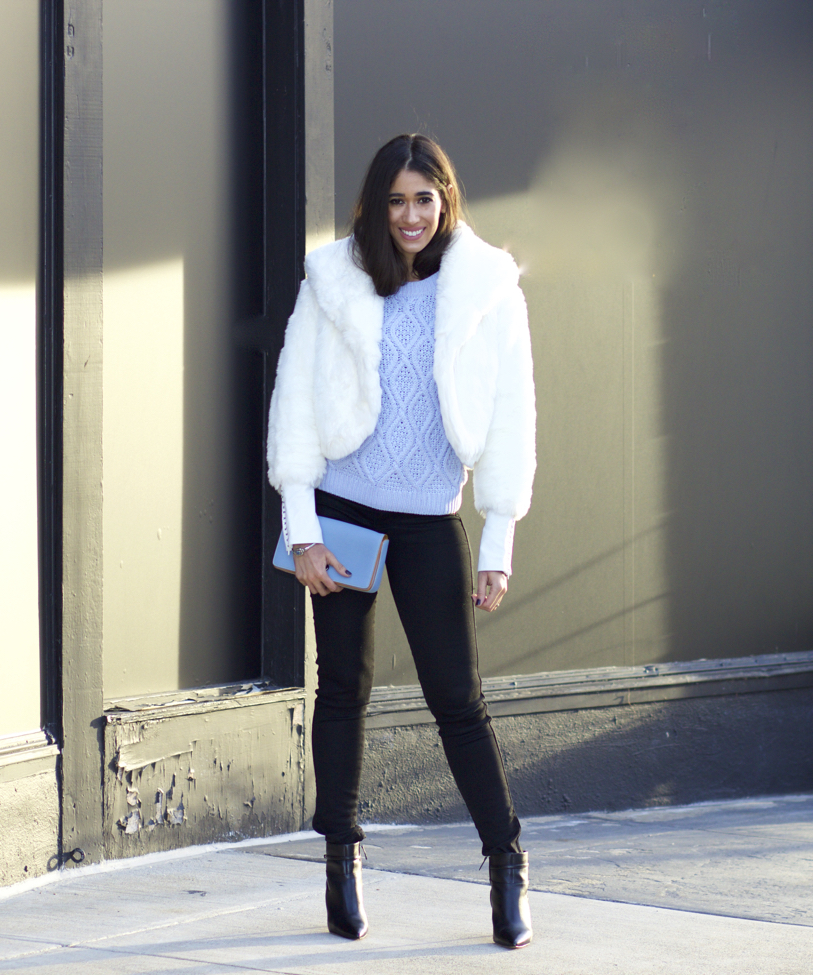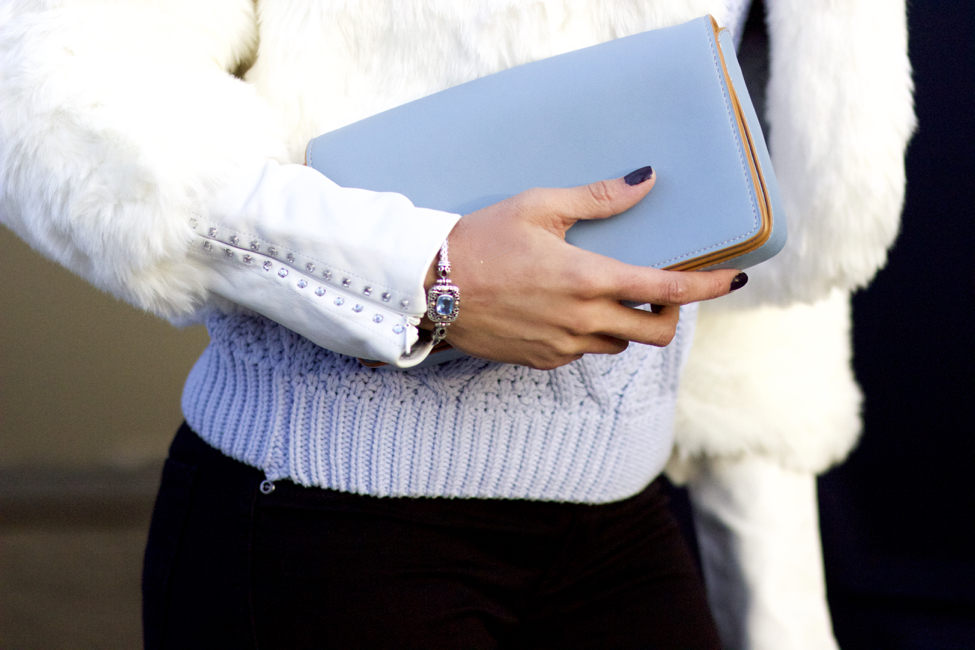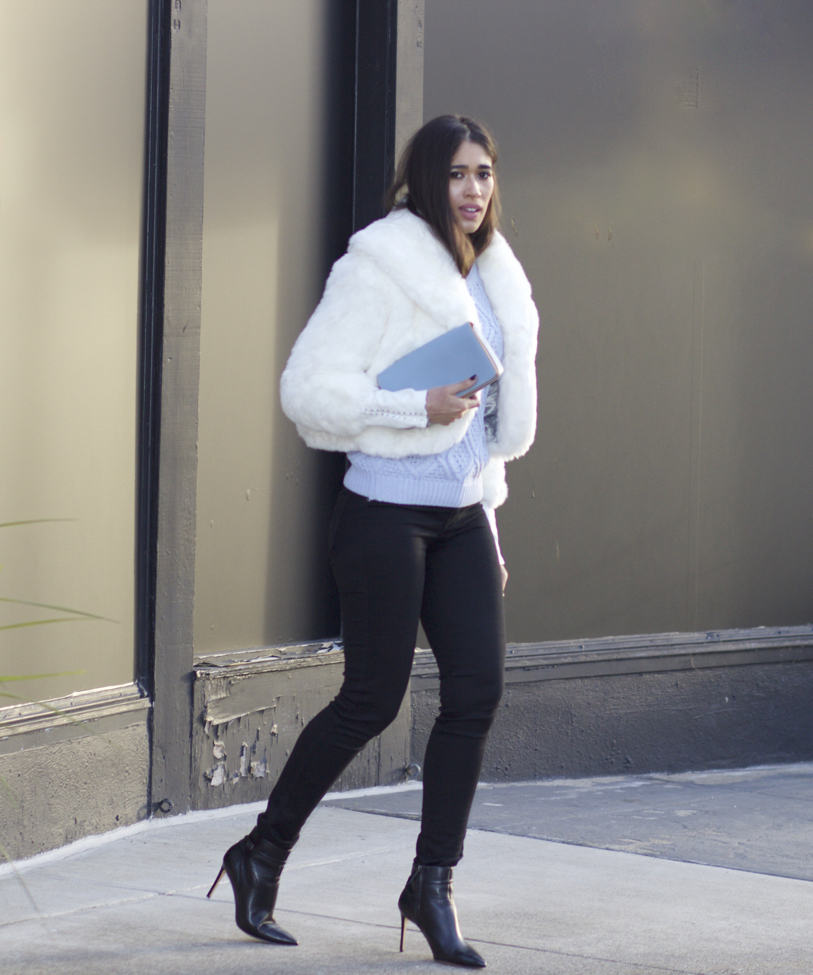 Jacket: Old (similar Here) | Sweater: Marshalls (similar Here) | Jeans: New York & Company | Bag: c/o Coach (similar Here) | Boots: Nine West
Happy Friday, my dear friends!
As you may have noticed, I have a thing for obsession with faux fur. Be it coats or vests, I'm instantly drawn in when I see them and I think it's because they add an instant chic factor to any look. I tend to style them casually, by pairing them with basic tops and jeans, but they can also enhance the elegance of a dress or jumpsuit for a night out on the town. They truly are versatile!
When styling them, I try to keep proportions in mind to keep the entire outfit well balanced with my body shape and frame (I'm a bit under 5'8). If you're on the tall side, I think either cropped, regular, or long styles would all be great options. Those that are cropped will visually shorten your torso by making your waistline appear higher up, which you may or may not want, this all depends on personal preference. I, however, would suggest them if you feel your torso is a bit longer than your legs and you want to balance it out; this can apply to petites, too! If you wish to wear them, but don't want this effect to be created, you can counteract it by wearing monochrome on the bottom with matching bottoms and shoes, like I've done here, or pointed toe shoes.
Longer styles, on the other hand, do the opposite, they elongate the torso. If they fall past the widest part of the hips, then you may want to select a style that isn't as fluffy to avoid appearing overwhelmed, particularly if you're petite. Again, this all depends on personal preference and what you feel most comfortable with!
Do YOU like the look of faux fur? What's a fabric, if any, that you always seem to gravitate towards?
Thanks so much for stopping by, my beautiful friends, and I hope you have a wonderful weekend ahead!
PS: Make sure you stop by on Monday :)

XO,