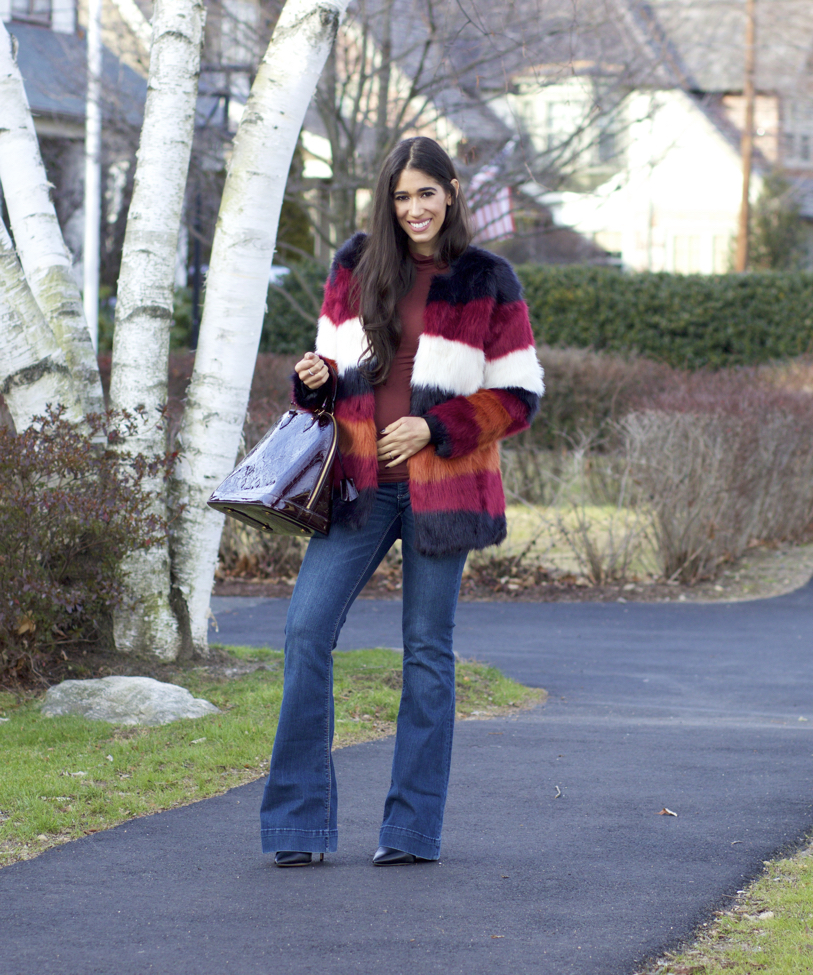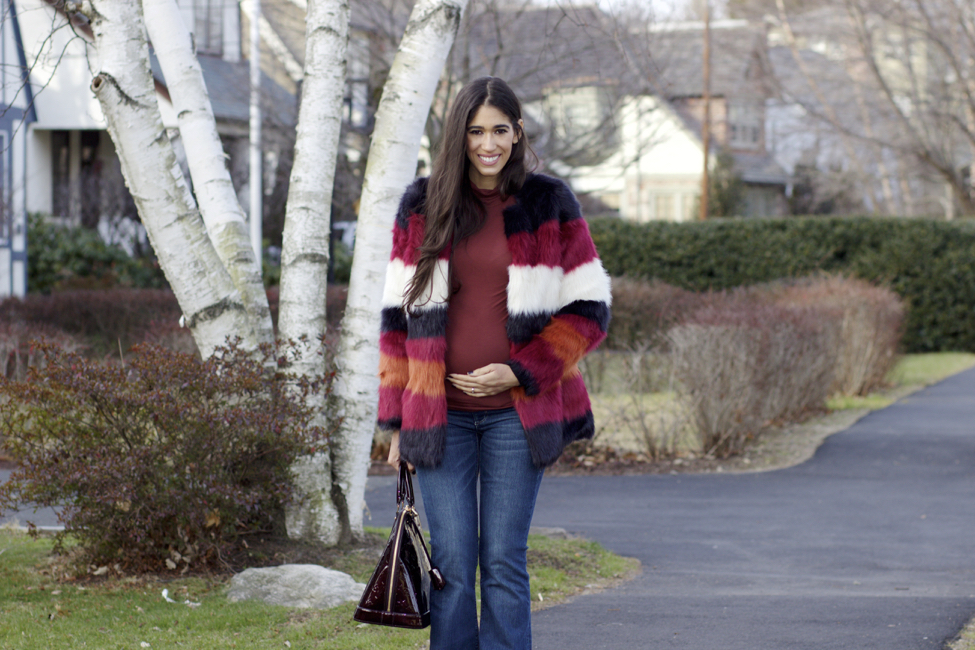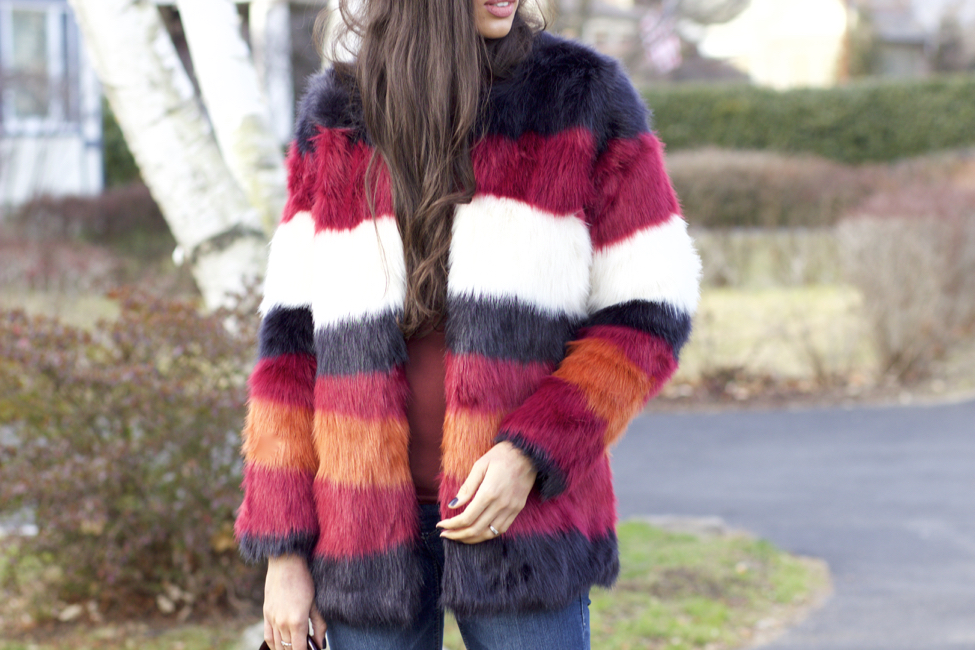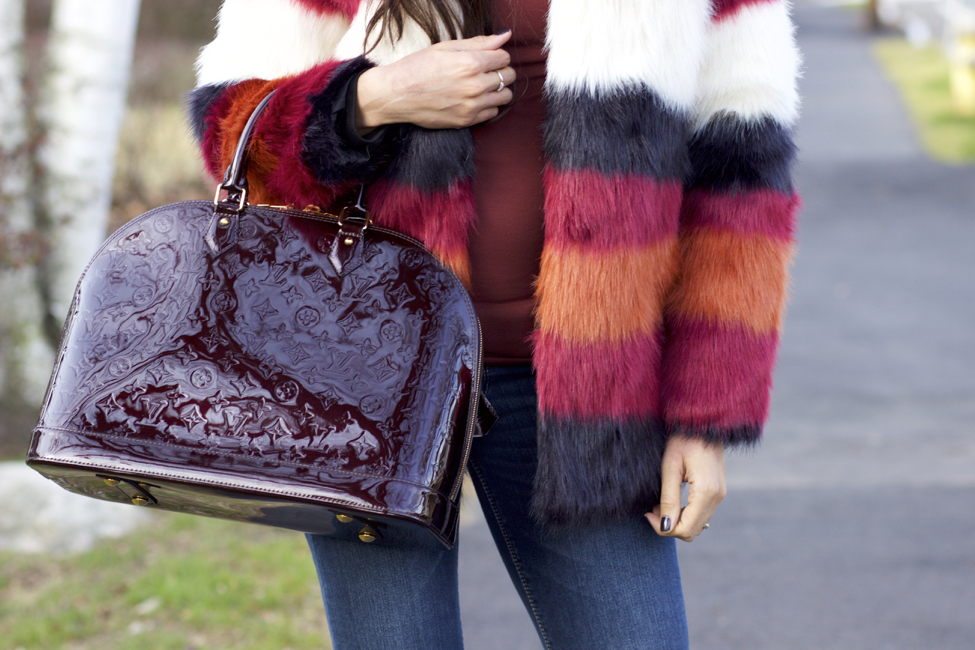 Jacket: Jessica Simpson | Turtleneck: H&M (similar Here) | Jeans: 7 for all mankind | Bag: Louis Vuitton | Boots: Nine West
Happy Monday friends!
As you can tell by the title of this post, I'm pregnant! I'm 15wks today and it's still so surreal! You have no idea how hard it was for me to keep this a secret from you guys. I was so tempted to tweet a photo of my pregnancy test, lol! I barely had a bump until New Year's Day. I literally woke up and my belly looked huge (huge to me). I told Eddie, "I'm going to have to tell them asap because it's starting to look a little obvious!"
This is our first baby and I'm beyond excited (and maybe a bit nervous)! Everything is so new to me and I'm learning what works as I go. I've still been working out on average 3-4 days a week compared to my 5 pre-pregnancy and that's mainly because of my only symptom I've really experienced, extreme fatigue, I literally have no energy. I've also had some cravings that have come and gone. Back in November, I was craving sandwiches of all sorts and I've never really been a sandwich person, haha.
So, what does this mean for The Style Contour?!
I will of course be sharing updates on everything as time goes on, as well as my fashion/style journey. As you all know, this is a blog dedicated to providing fashion advice for dressing our unique and individual body shapes; I'm not at all familiar with pregnancy style, so it's going to be interesting! I will be sharing what I learn to be flattering to the bump, as well as my changing body (hello, boobies, you've finally decided to show up!).
Although I will be sharing all of the above, the blog won't entirely transition into a full on mom blog because I understand that not all of my readers are moms (yet) and may find some of that boring. However, I'd suggest bookmarking and pinning anything you find that I share interesting, even if you're not pregnant right now because before, I would read blog posts written by moms to be sharing tips and tricks that I wish I would've saved.
I look forward to having you all on this journey with me and please feel free to make any recommendations or advice at any time if you're pregnant or have been, or if you have any questions about what I'm experiencing!
Thanks so much for stopping by, my dear friends, and I hope you have the most amazing start to your week!

XO,