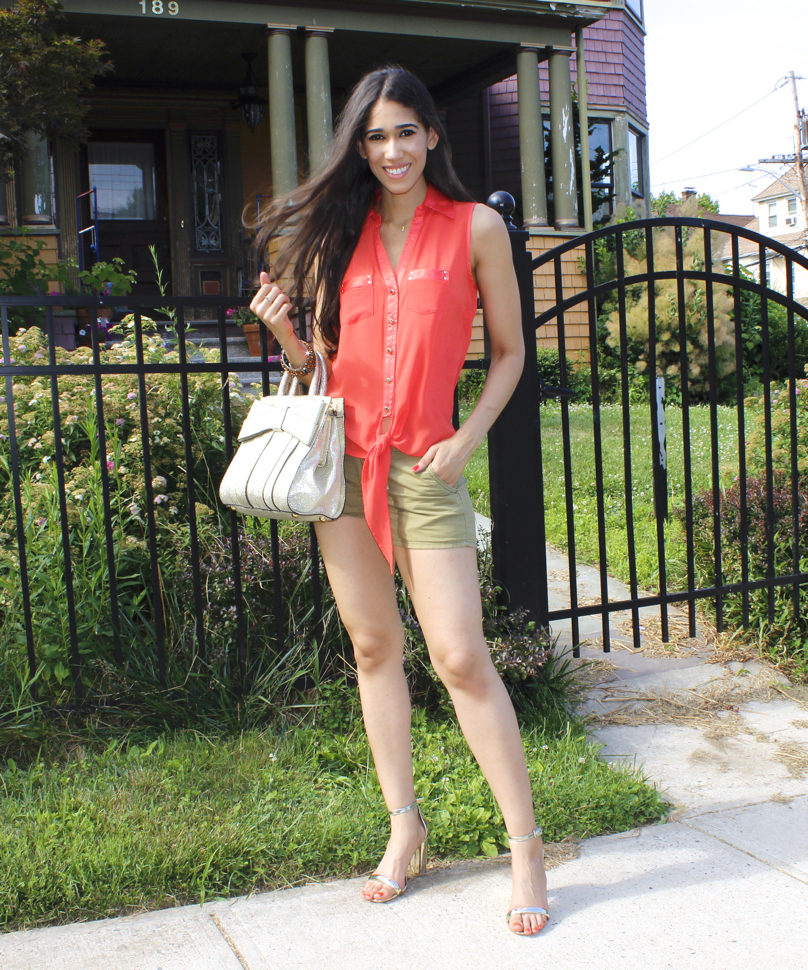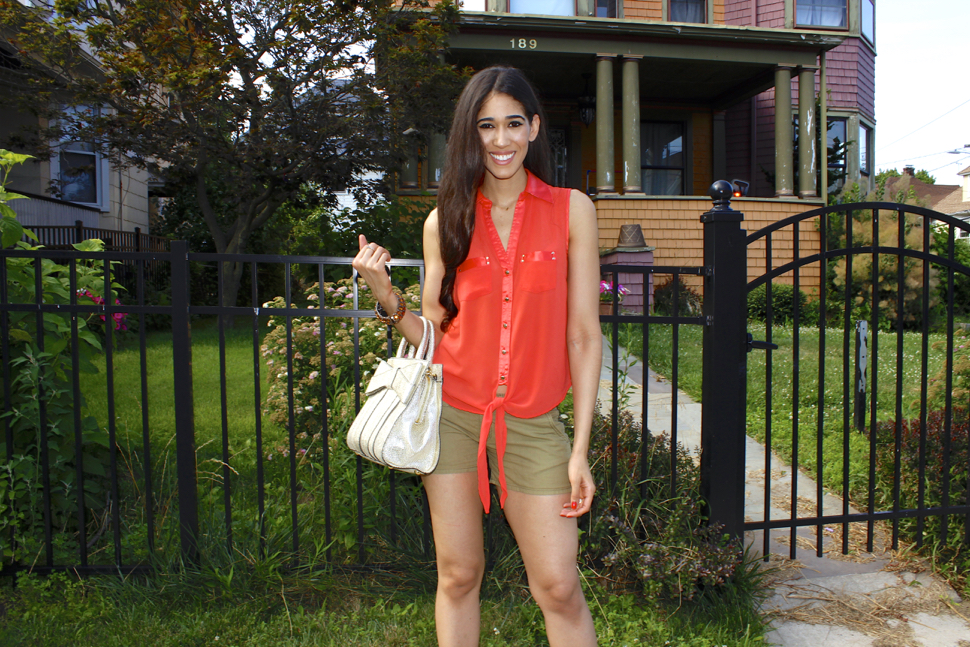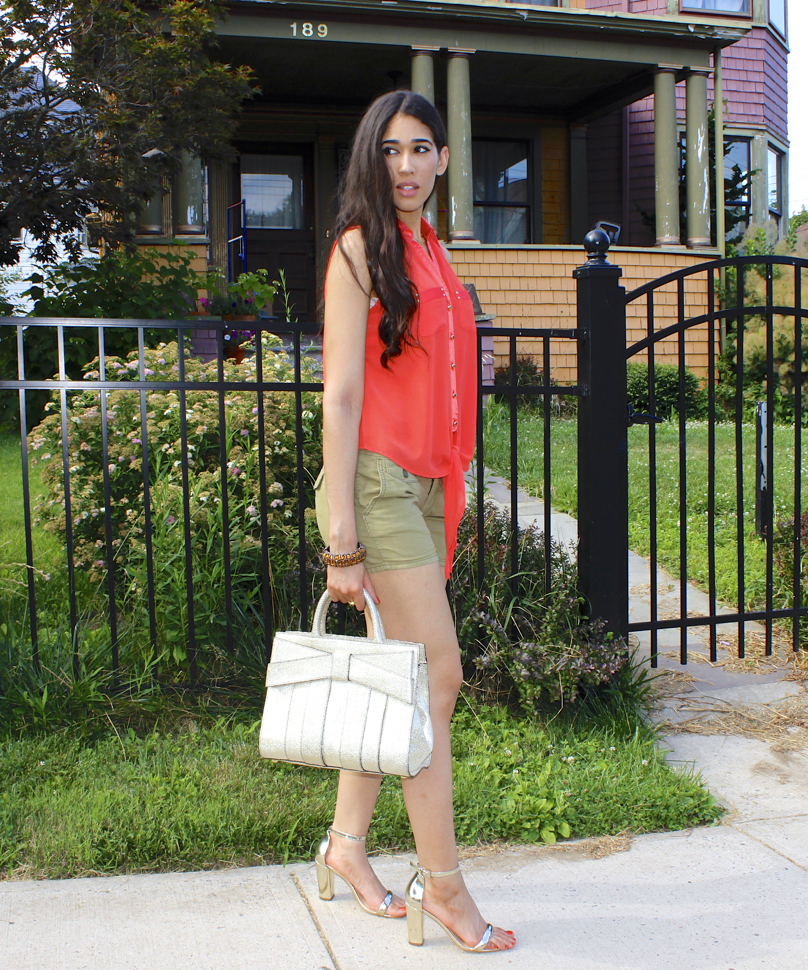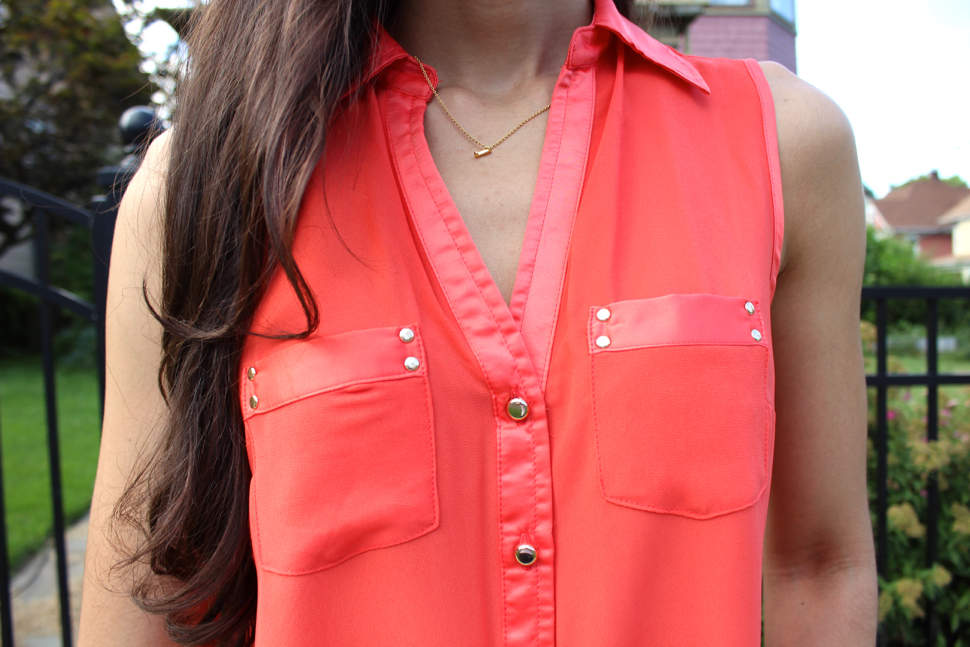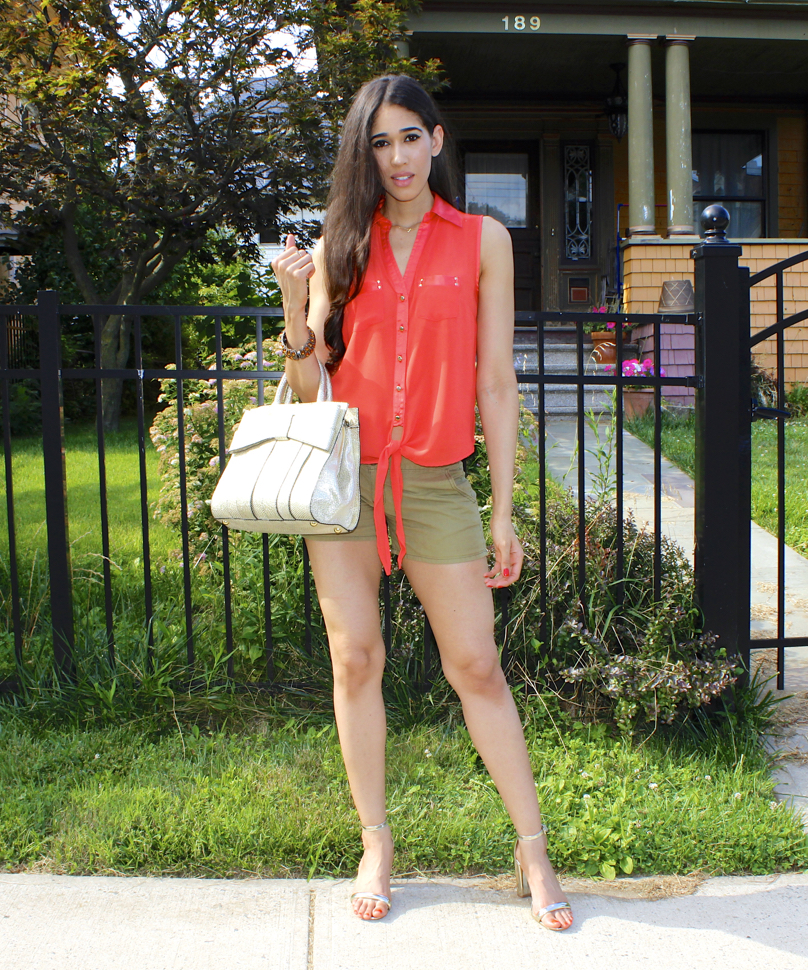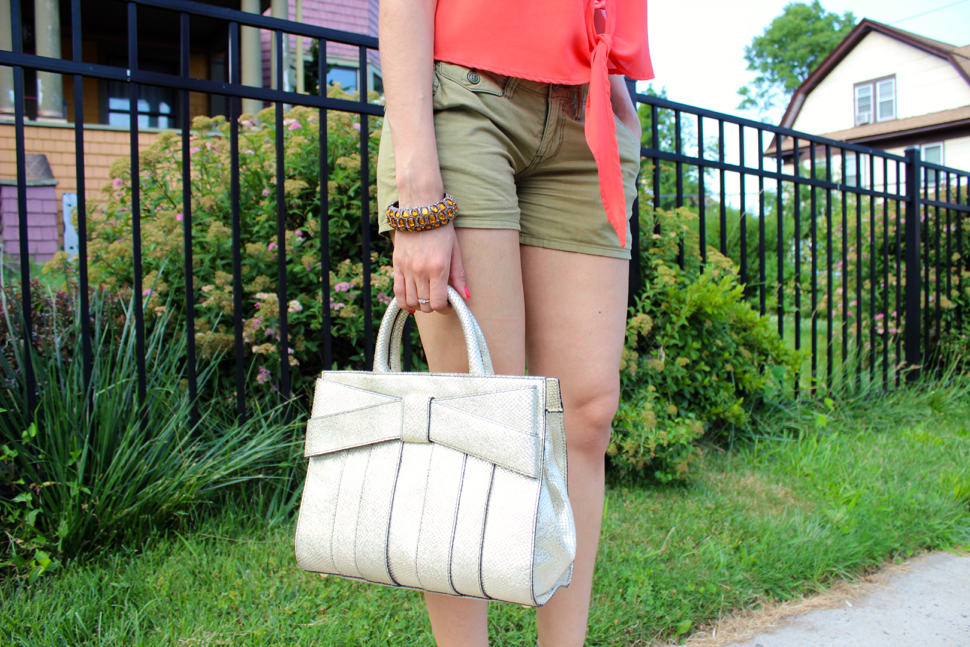 GET THE LOOK!
Tank: Express (simlar HERE) // Shorts: Lucky Brand (similar HERE) // Bracelet: Little Switzerland (similar HERE) // Bag: Zac Posen (similar ON SALE HERE) // Sandals: Also (similar HERE)

Happy Friday, beautiful friends!
I hope you all had a wonderful week and are a ready for the weekend!
You may have realized in recent weeks that I'm having quite a moment with orange. There was a time when I kept reaching for pink, as we approached spring (remember that?!). Now, it seems as though I keep reverting back to orange and it's most likely do to the fact that it's a perfect summer color, both bright and fun!
Hopefully, if you've never really embraced or experimented with the color before, the looks I've been sharing have given you some ideas on colors you can pair them with other than the basics to add a more versatility to your pieces. Feel free to type in 'orange' in the search box to the right of this page in case you missed any of those posts and would like some more ideas!
Back in October, I shared a similar look, though with more coverage, since it was fall, but perhaps it can serve as an alternative to wear to work, since the duo works both in the summer and fall. I also want to mention that I feel the combo looks especially flattering on those with olive, medium, or warm undertones; so if you have have those undertones, definitely give them a try, it's guaranteed to look great on you! They also further enhance a tan, which I'm clearly lacking (haha), making the skin appear nice and bronzy.
Do YOU like wearing orange? If so, which color do you love to pair it with most? I hope you have the most amazing weekend ahead, beauties, and thanks so much for stopping by; I hope you found the post helpful!
XO,