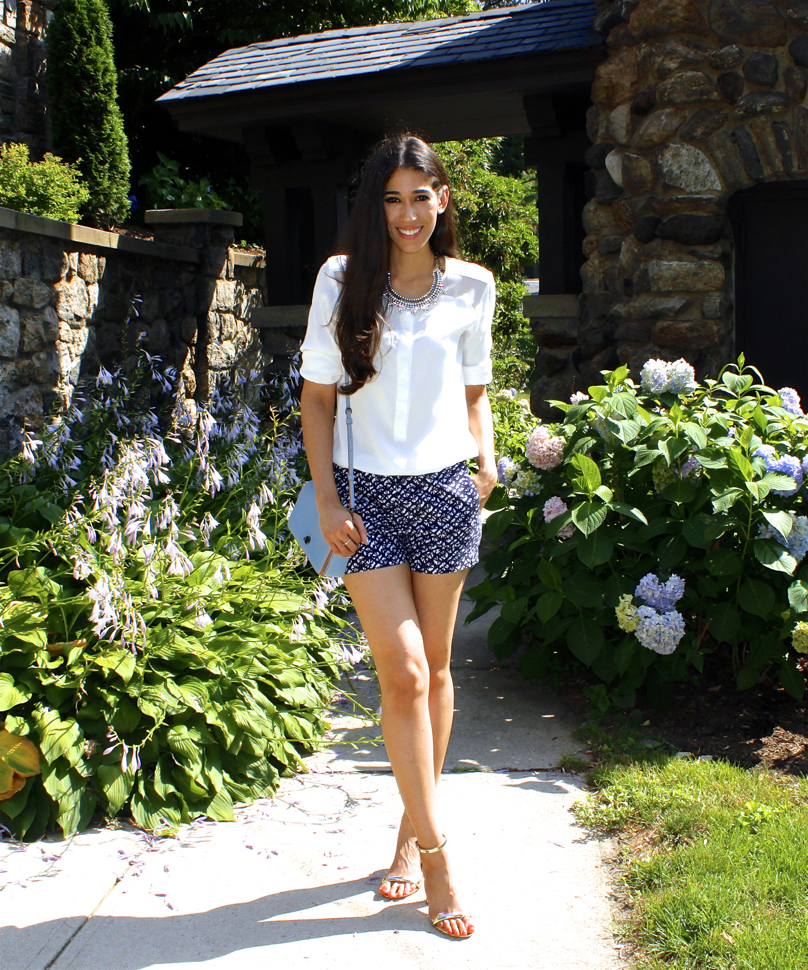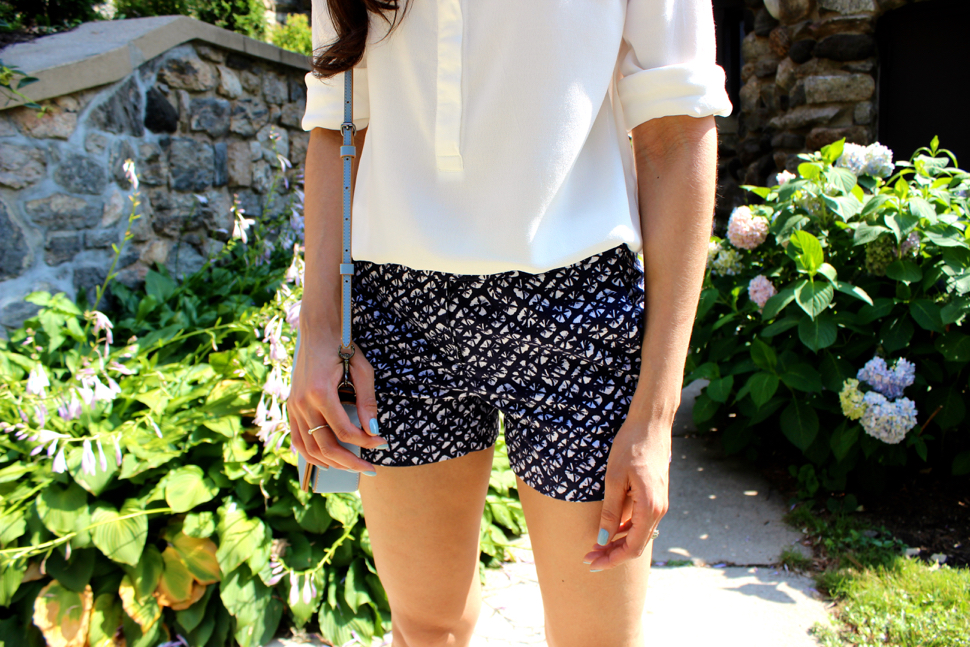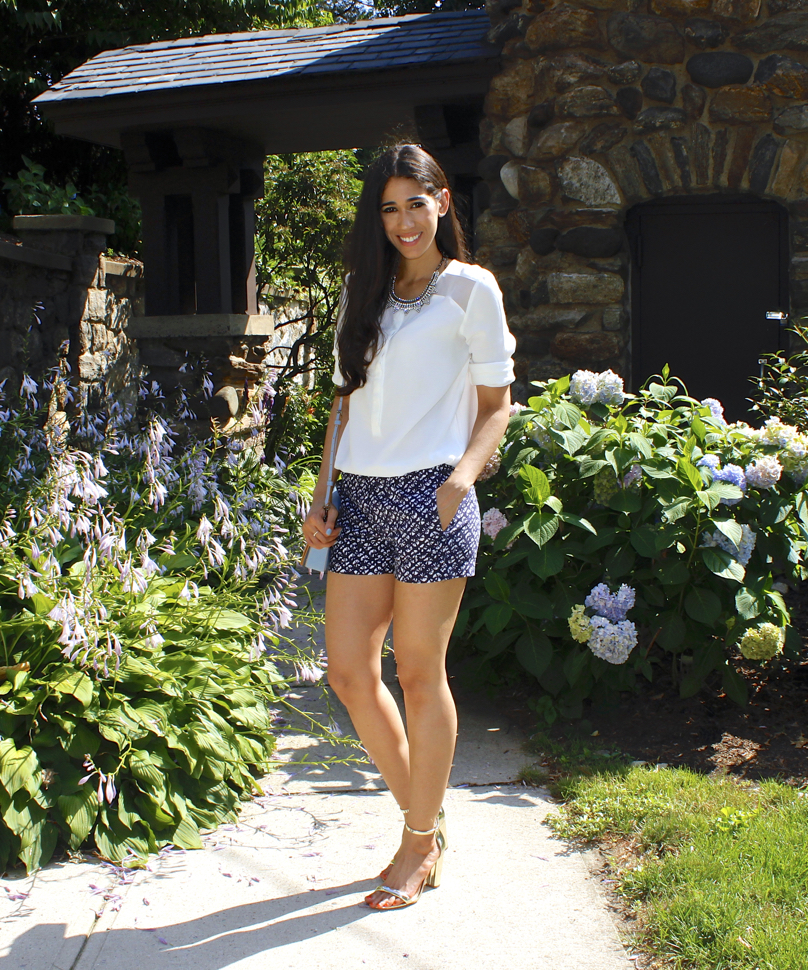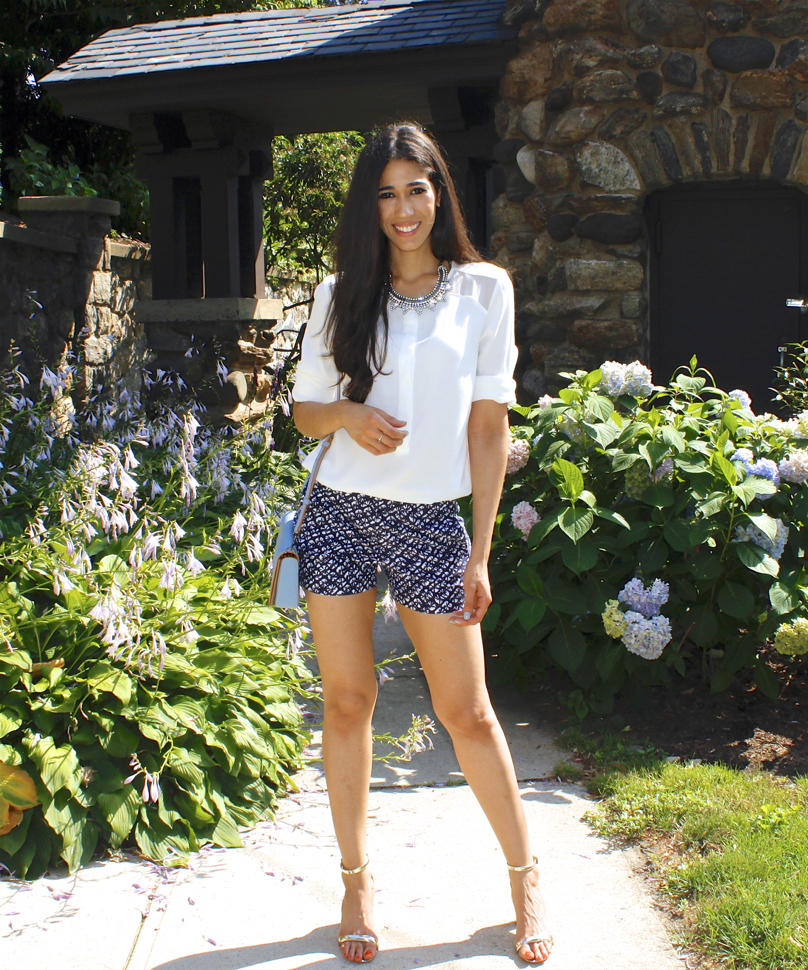 GET THE LOOK!
Blouse: Marshalls (similar HERE) // Shorts: Kanar (similar HERE) // Necklace: (similar HERE) // Bag: c/o Coach ( same color no longer available, similar HERE) // Sandals: Aldo (similar HERE)

Happy Monday, gorgeous girlies!
I hope you had a great weekend, as always; I'd love to know about your plans in the comment's section!
I've shared many tips on feeling confident in shorts, regardless of body shape, in previous posts, by sharing specific styles that are most flattering for certain shapes. Today, I'll be sharing a general styling tip that anyBODY can apply when styling printed shorts.
Before I get into that, I'd like to first mention that anyone can wear printed shorts; size, shape, or height doesn't exempt anyone from wearing them, so you shouldn't feel as though they're completely off limits for you.
If you do, it's most likely because your approach to styling them wasn't necessarily the most flattering when you first attempted, not that they don't look good on you overall. Hopefully after this post, you'll feel more confident in exploring them, at least that's my goal!
As we all know, prints come in all shapes and sizes and knowing which sizes to look for are most important, size matters!
If you tend to shy away from printed shorts because you feel a bit more insecure about your legs or are concerned that they'll make them appear larger, look for prints that are smaller, dense, or closer together, like the ones I'm wearing above.
If, on the other hand, you want to draw attention to your legs or would like to make them appear fuller, opt for styles that feature a print that's larger in size and that's more sparse, offering more solid space in between them (like these!).
There are so many ways you can style a pair of printed shorts, but the easiest and most chic, would be with a solid colored flowy blouse. I often like to use the prints within my shorts to serve as a guide in which colors to work with, when I'm not looking to think too much (we all have those days, especially during the summer, am I right!?), but you could of course incorporate a wild card color or print, if you're feeling adventurous!
What do you think of the look? I hope you found the post inspiring overall and that it encouraged you to wear printed shorts, especially if you haven't been as open to wearing them prior to reading! Thanks so much for stopping by, my dear friends, and I hope you have the most amazing week ahead!
XO,