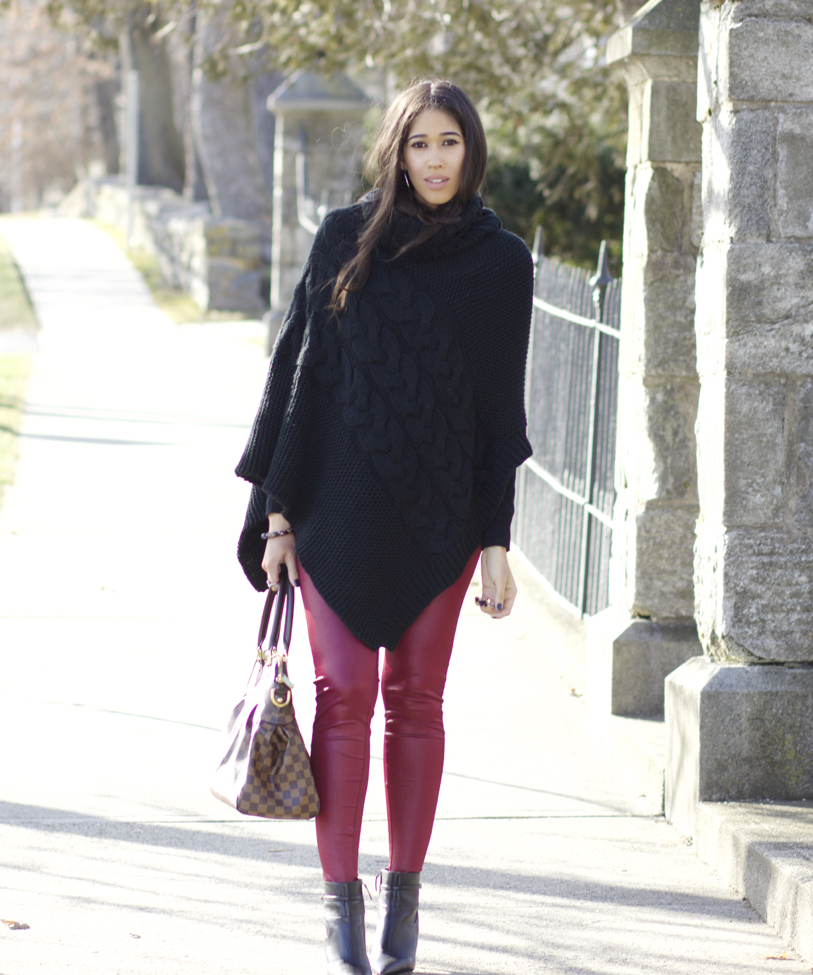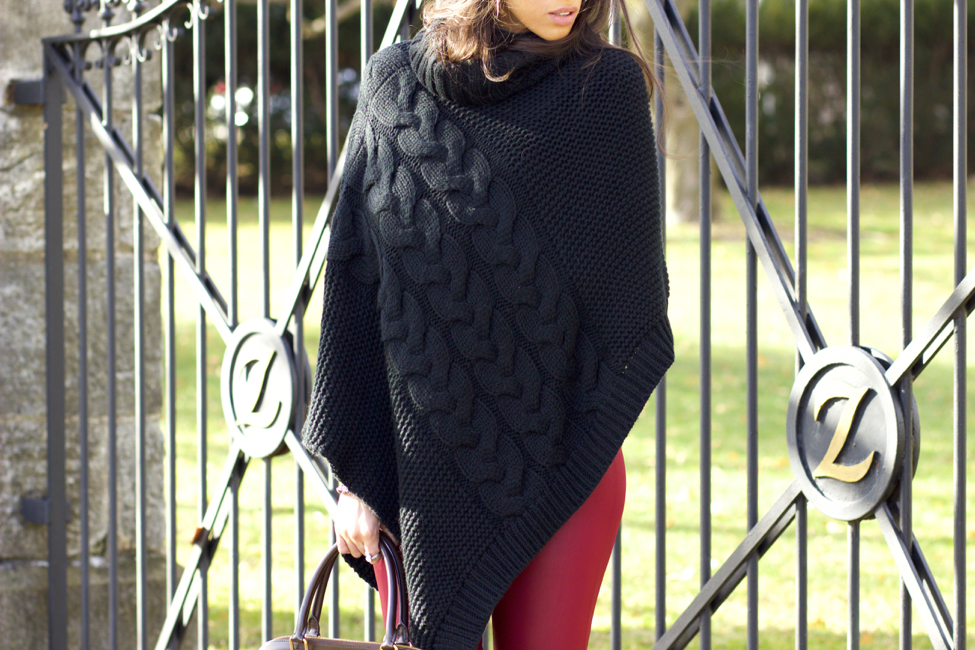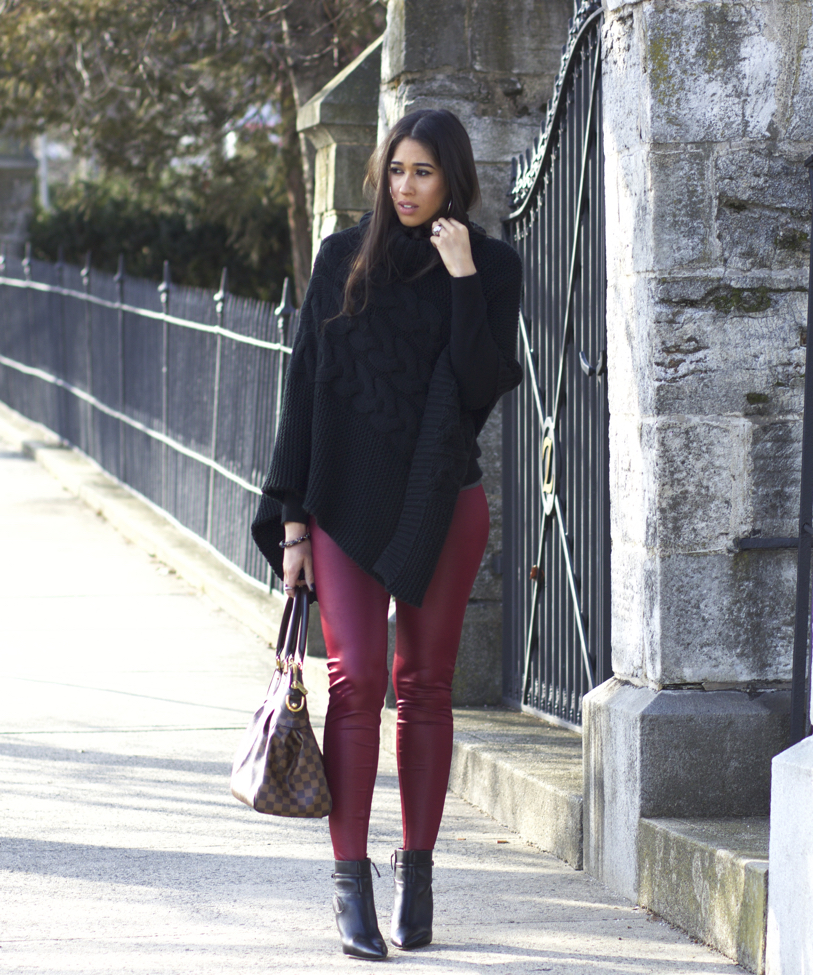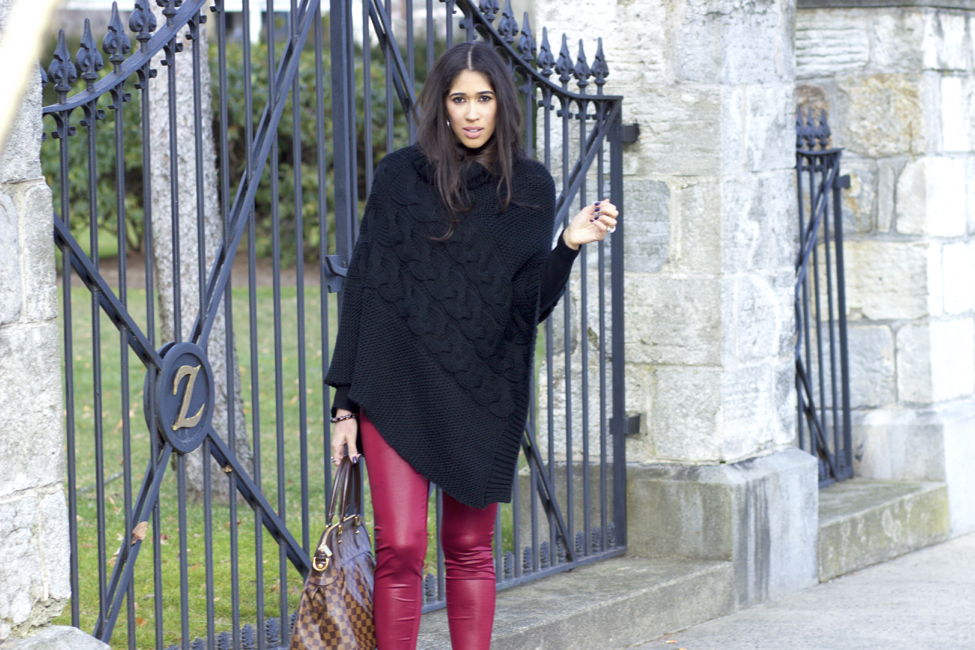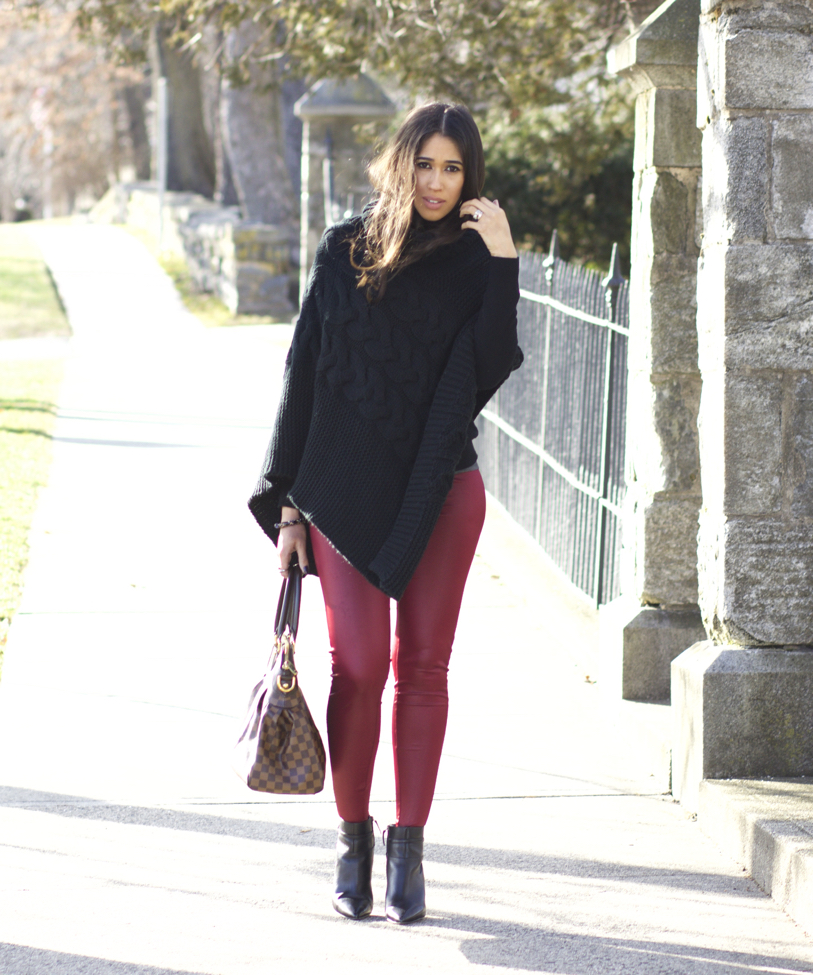 Poncho: Similar Here | Leggings: Similar Here | Boots: Nine West | Bag: Louis Vuitton
Happy Wednesday my gorgeous friends!
First off, I want to thank all of you for your well wishes on our gender reveal on Sunday and in Monday's post! I was so happy to be able to share that special and exciting moment with all of you! As some of you may know, we were guessing that we were having a boy, so we both wore blue and so did most of our family, with the exception of about 4 (one of which was my mom) out of about 30 people. My mom knew it from the start and you know that little "mama to be" sash I was wearing?! She made sure to get it in pink because she wanted me to be on pink team, haha. Omg, did you see Eddie drop the cake? He was in total shock, as was I. We are thrilled that we're having a little girl and you know I look forward to all the outfits I'll be styling her in ;)
Now, moving onto today's look. Since we're less than a week away from Valentine's Day, I've been adding in some outfits that are suitable for the occasion. It's not over the top, yet it's impactful and has the whole love vibe going on with the red leather leggings. The ones I'm wearing are super old, but I've linked a very similar pair, which is a bit darker (more like burgundy) but the fit is the same with the high waist and it gives off the same vibe. The waist on both of them go all the way up to the waist, which I now appreciate as it comfortably accommodates my growing bump (it's very stretchy). Prior to pregnancy, I would just fold the extended part over and it never looked bulky or anything, so it's suitable and flattering either way. I love leggings that have this feature because whether you're pregnant or not, we all have a food belly at some point and with Valentine's Day coming up, hey, you may over indulge and don't want to show the bulge, haha! Girl, there's no shame, add a flowy top or poncho with a pair of stretchy faux leather leggings and you'll look fashionable while still being practical.
I hope you all love the look and find some inspiration in it, whether it be in the color combination, texture mix, I hope it makes your outfit planning easier! Thanks so much for stopping by and I hope you have the most amazing day, my dear friends!
XO,