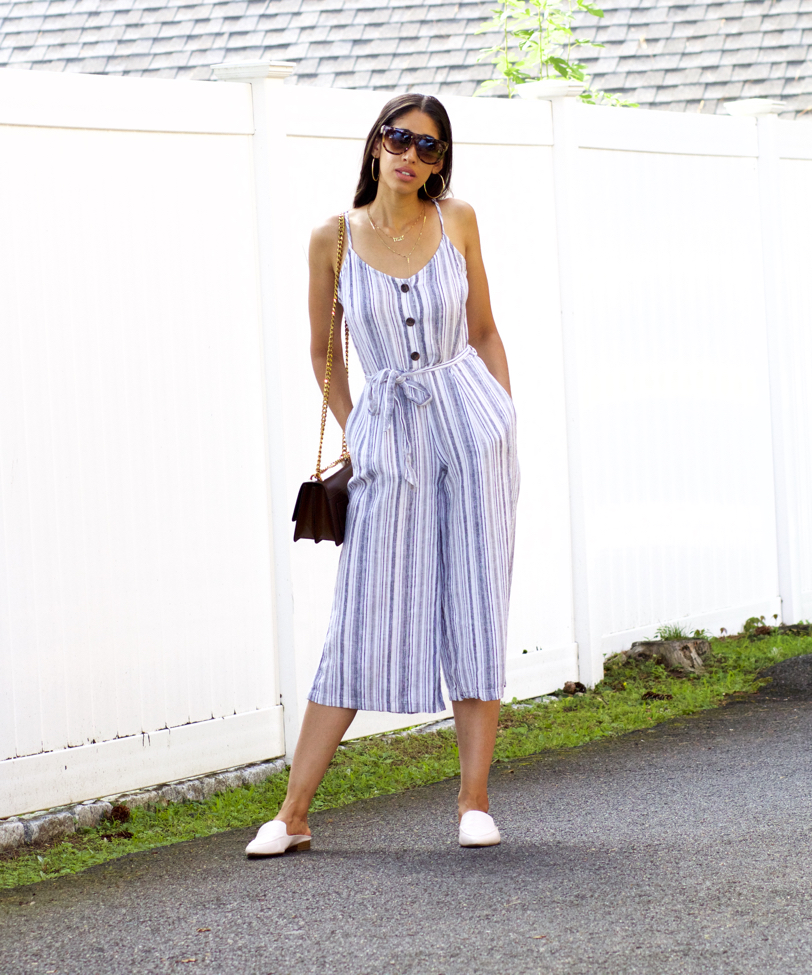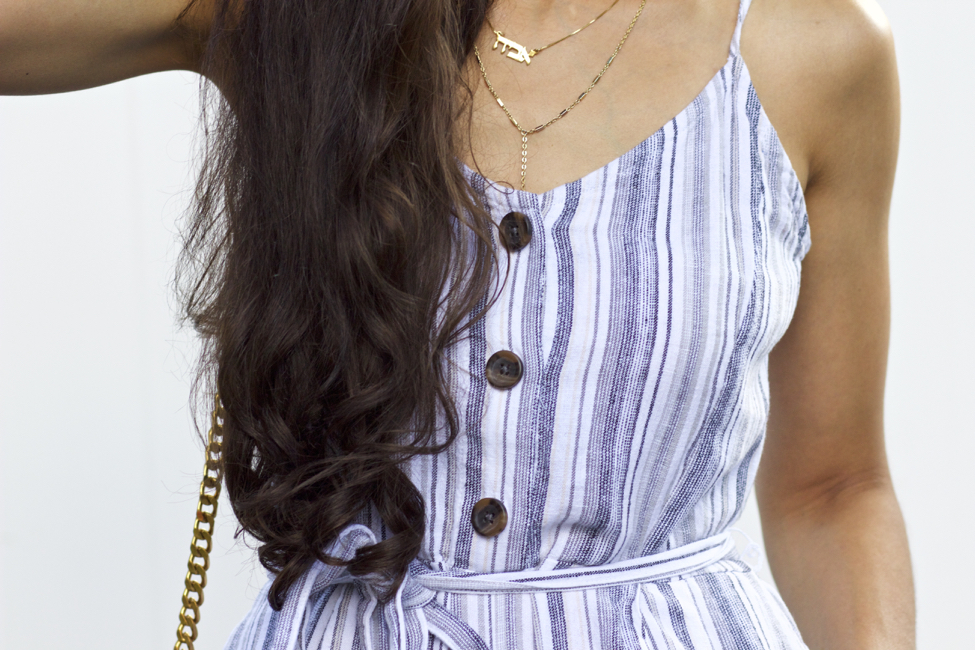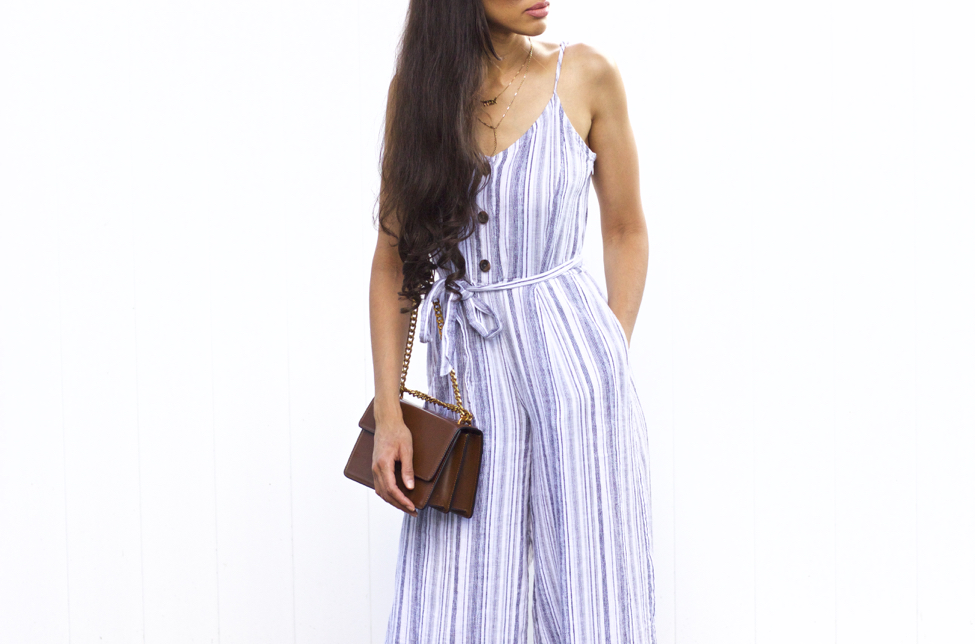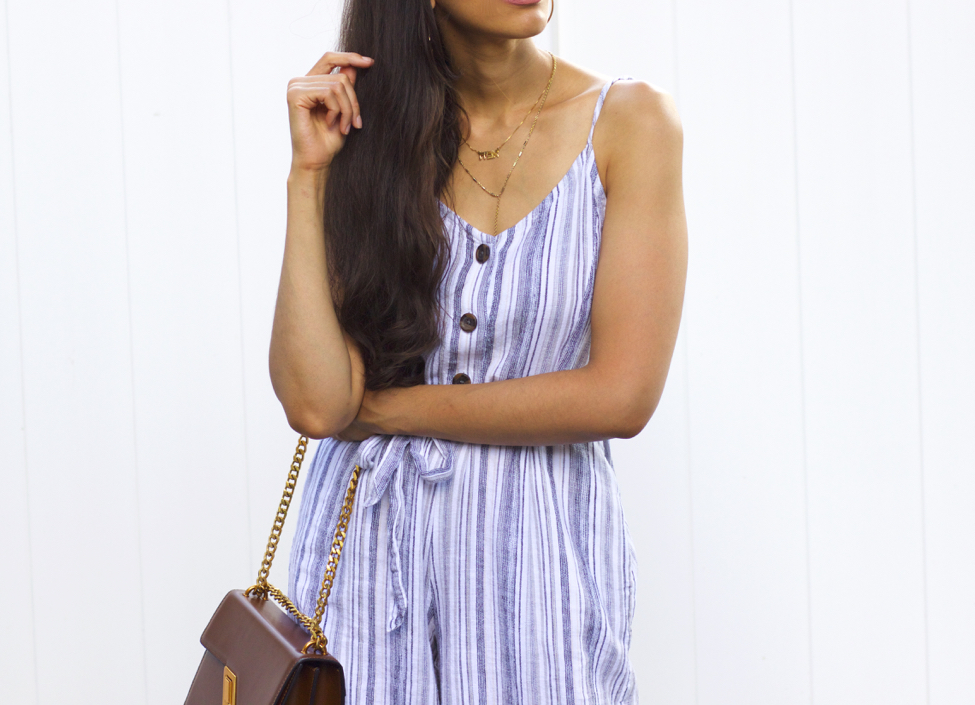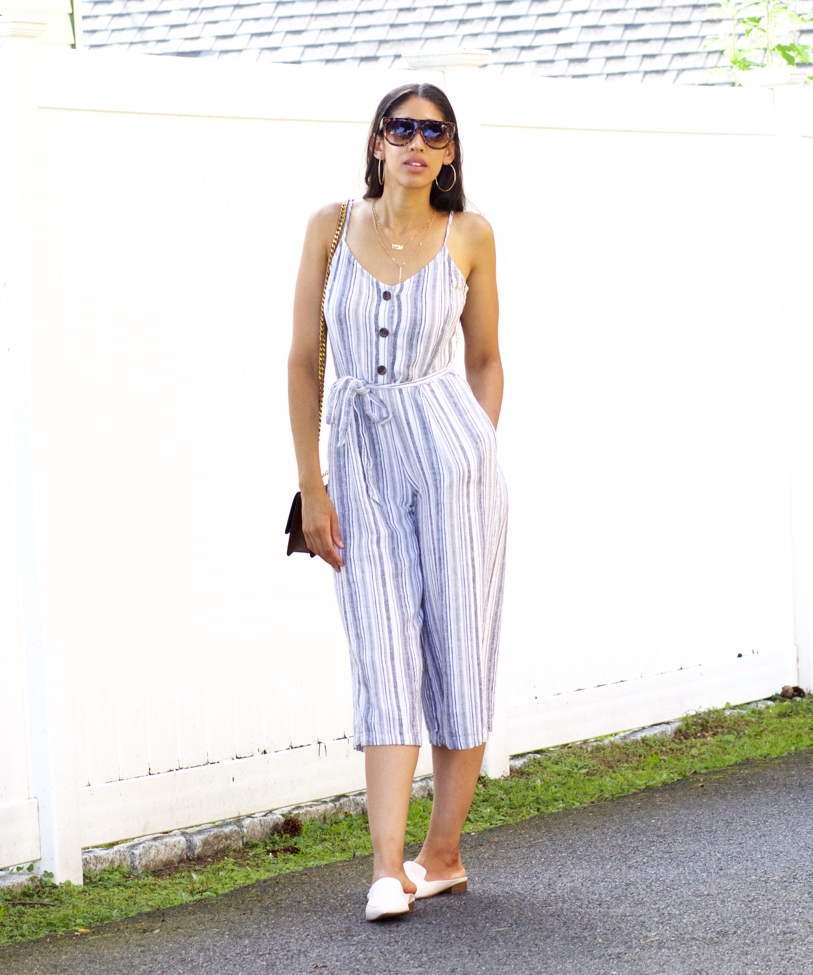 JUMPSUIT | SUNGLASSES | MULES | BAG: Similar
---
---
Happy Monday my beautiful friends!
It's been over a week since I've last blogged— it feels good to be back! I've spent much of last week with family and tending to Aviah a bit more than usual, since she's teething pretty heavily. I'm hoping some teeth will erupt soon. Those two top front teeth want to come through so bad! She's been handling it real good for the most part. In fact, even with the two bottom teeth she already has, she pretty much was only cranky and just didn't want to nap during the day, but slept through the night.
Anyway, the weather this summer has been pretty much muggy and humid, which of course don't make for the most comfortable situation, so I've been wearing pieces that are lightweight, easy and stylish of course. My most worn piece these past few weeks has been this linen button down jumpsuit. I love the buttons and stripes which make for the perfect combination this summer, since buttoned pieces have been trending all season long. Not to mention that they're extremely flattering too, since both not only slim the body, but also create a elongating effect, since they draw the eye up and downward.
To create a new look and vibe each time I wear the jumpsuit, I'll switch up my accessories, hair and shoes, which is key when a piece like this is on heavy rotation. It's easy to notice when you're re-wearing a printed piece often, the change in accessories help to refreshen the piece.
I honestly love it so much that I've been contemplating getting it in the other other two colors it comes in. I just feel you can never have too many one and done pieces, especially during the summer months. Plus, it's great to know that you have a few outfits that you can throw on and go when on a crunch for time (#momlife).
What have you been re-wearing or have on heavy rotation so far this summer?
Thanks for stopping by my sweet friends, I hope you have a wonderful week ahead!