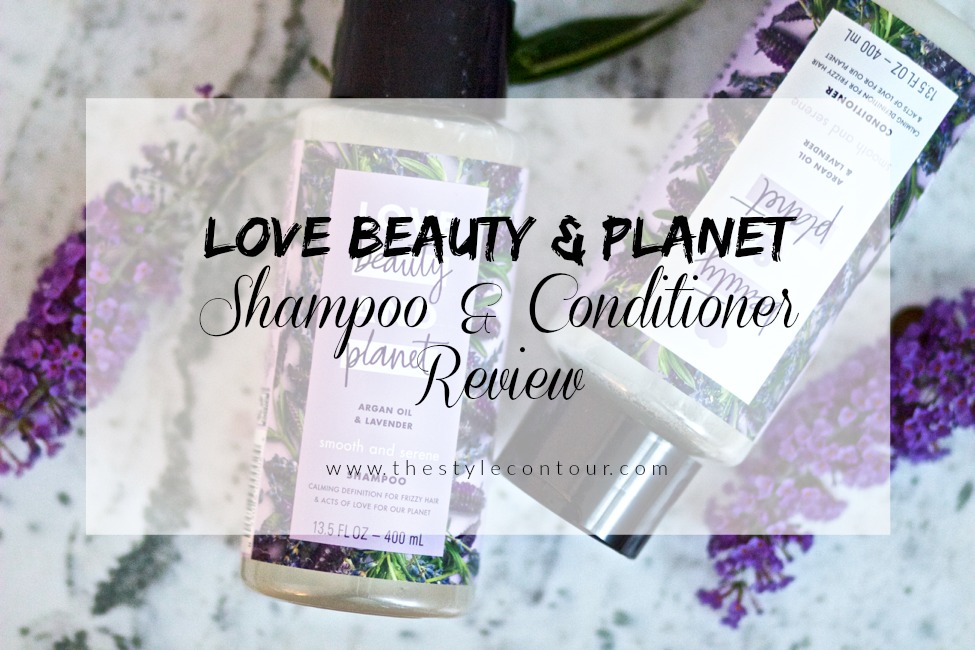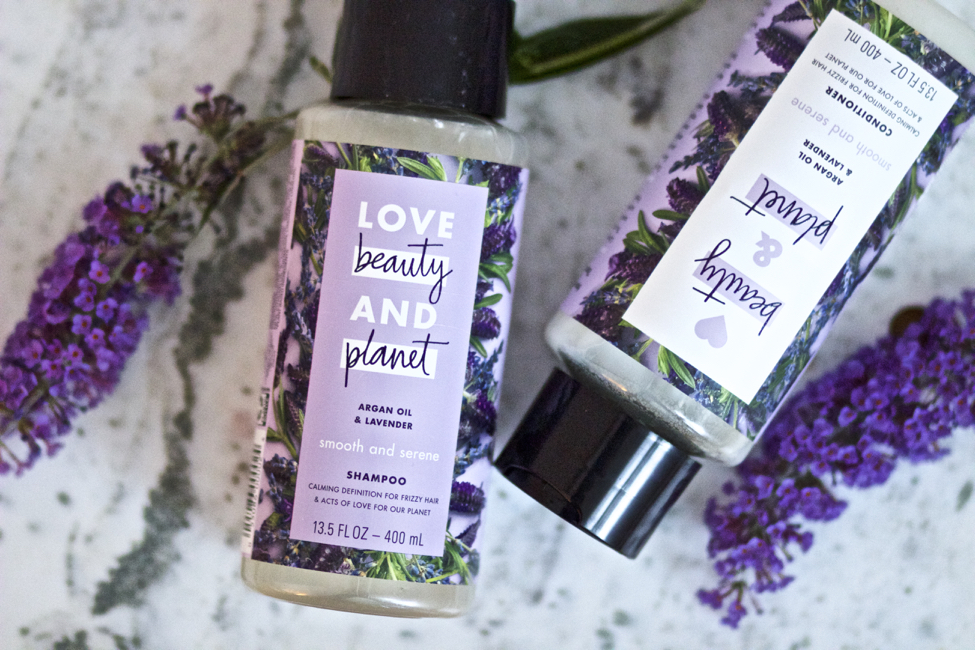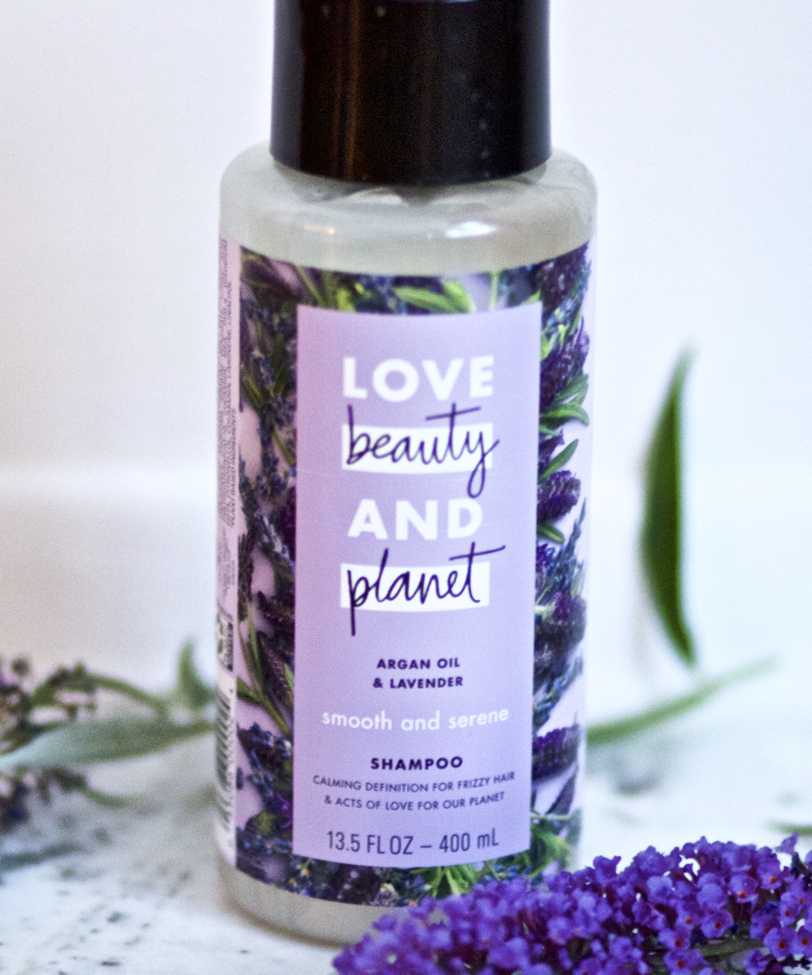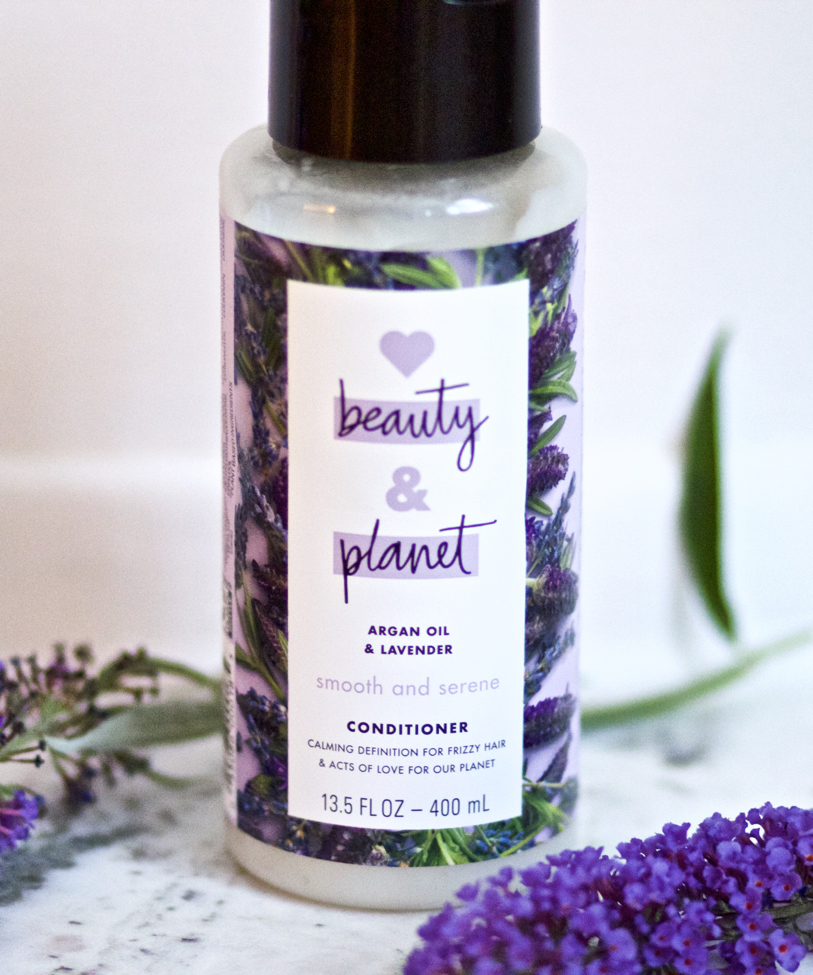 :: SHOP THE DUO::
---
---
Happy Wednesday my sweet friends!
I hope you're all having a great week so far!
A couple of months ago, Love Beauty & Planet sent me a few products to try out, including their argon oil and lavender smooth & serene shampoo and conditioner duo. I've never heard of the brand before, so I was excited to test them out. I was immediately intrigued by the beautiful packaging, the fact that it was suited for frizzy hair (which I have), and the fact that they don't contain parabens and other harsh chemical ingredients, which as you know I really try my best to avoid.
As much as I love the smell of lavender, I can't use any of those dreamy pillow drops or else I get an adverse reaction on and around my mouth, so I tend to use products that I can either diffuse or, in this case, apply in my hair to get the benefits of the fragrance. In case you're wondering, I didn't get a reaction on my scalp!
I've mentioned in past haircare and product reviews that I naturally have an oily scalp, which can make washing and styling my hair a bit of a challenge, because if a product contains too many oils, it makes the problem worse for me and I'll end up having to rewash and style.
Annoying!
Though my hair is naturally oily at the root, I also have curly hair, which gets quite frizzy, so I do end up using oils to help tame the frizz, particularly during the summer months when it's hot and humid.
Despite the fact that the set contains argon oil, they didn't make my hair oily. In fact, I've been using products that contain argon oil for years because it helps treat my natural frizz without weighing my hair down. So, I had an idea on how it would work with my hair right off the bat. So now, let's jump right into my immediate thoughts:
Upon opening the bottles, the scent was very fragrant. They smell almost like a men's cologne, so if you're not into beauty products with scents or strong ones for that matter, I don't know how you'd feel about this set. You do get a nice strong lavender scent, but I feel it's a bit too much for my liking. Though I wasn't entirely sold on the pungent scent, it wasn't intolerable.
I don't know if I've ever mentioned this, but I always apply shampoo at the scalp and message it in, moving whatever product remains on my hands down my hair while making a pony tail. With conditioners, I only concentrate from the nape of my neck down and leave them in for about 5 minutes and rinse out with cold water—as cold as I can take it.
As my hair was air drying, I noticed that my hair didn't look frizzy where it typically does at the back of my head. After blow drying, my hair felt incredibly soft and smooth, as well as light and bouncy. You know that feeling you get after a fresh cut and blow out? Like that.
I also used the set on my step-daughter, Destiny, who has a similar hair type, though her hair is much more curly. She too struggles with products that make her scalp oily. After using these, she kept talking about how much she loves them and how healthy and shiny they made her hair look and feel.
Even though I've personally never heard of the brand prior to receiving these products, they're sold at Target, Ulta and Amazon and have stellar reviews; so they're very accessible in store and online. I love the fact that they're affordable, with a price range between $6-$10 and that they have a wide range of products for various haircare needs, including: damage, dry, frizzy, color treated, and volume.
As stated at the start of this post, their products are free of parabens, silicones, and are also vegan! They're packaging is also from recycled materials, making this a brand you'll feel good about using all around.
I would personally purchase from this brand the next time around, perhaps trying out the volume line. Even though the scent was strong, I loved the way it made my hair look and feel, the ingredient list, and the scent doesn't linger after styling.
In addition to these products, I was also sent a body wash, which I'll test and share my thoughts on soon.
Are you familiar with this brand? If so, what products have you used and what are your thoughts?
Thanks so much for stopping by, my sweet friends, and I hope you have a great day!