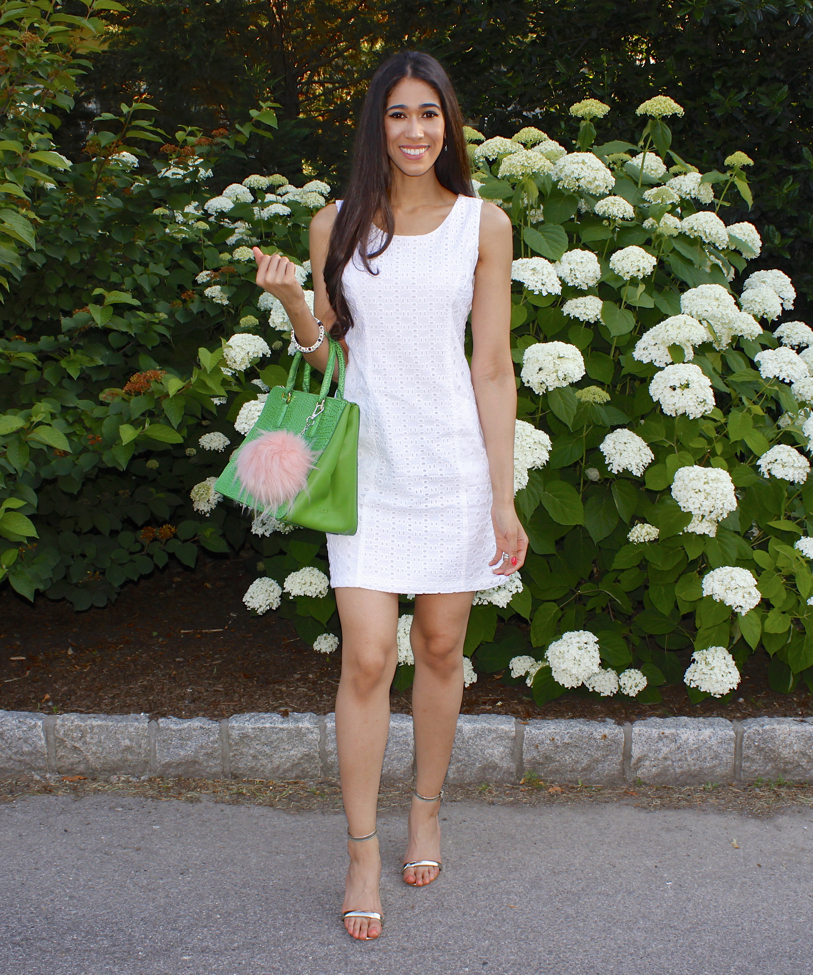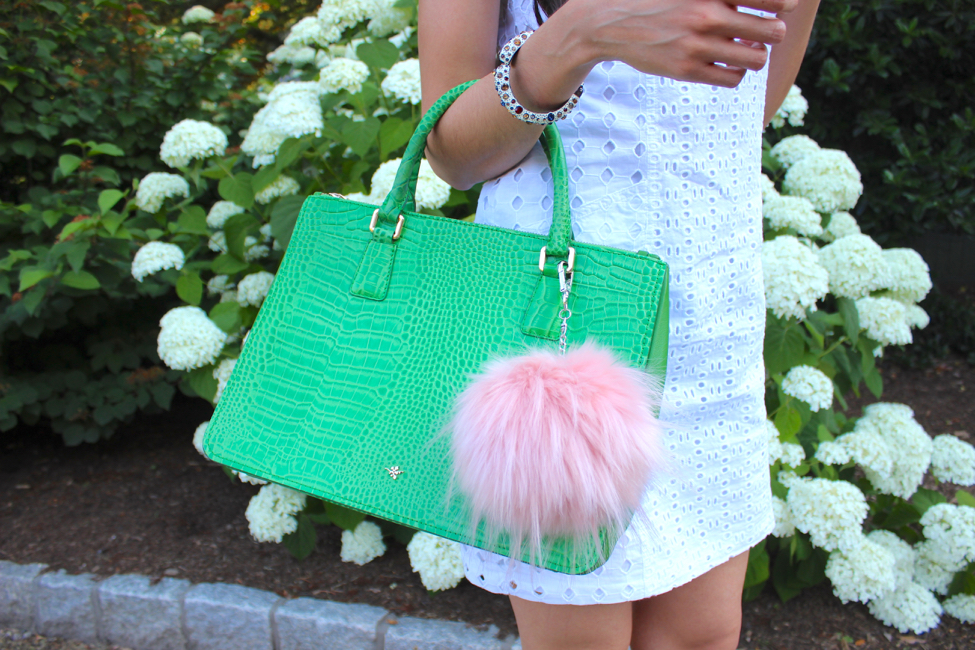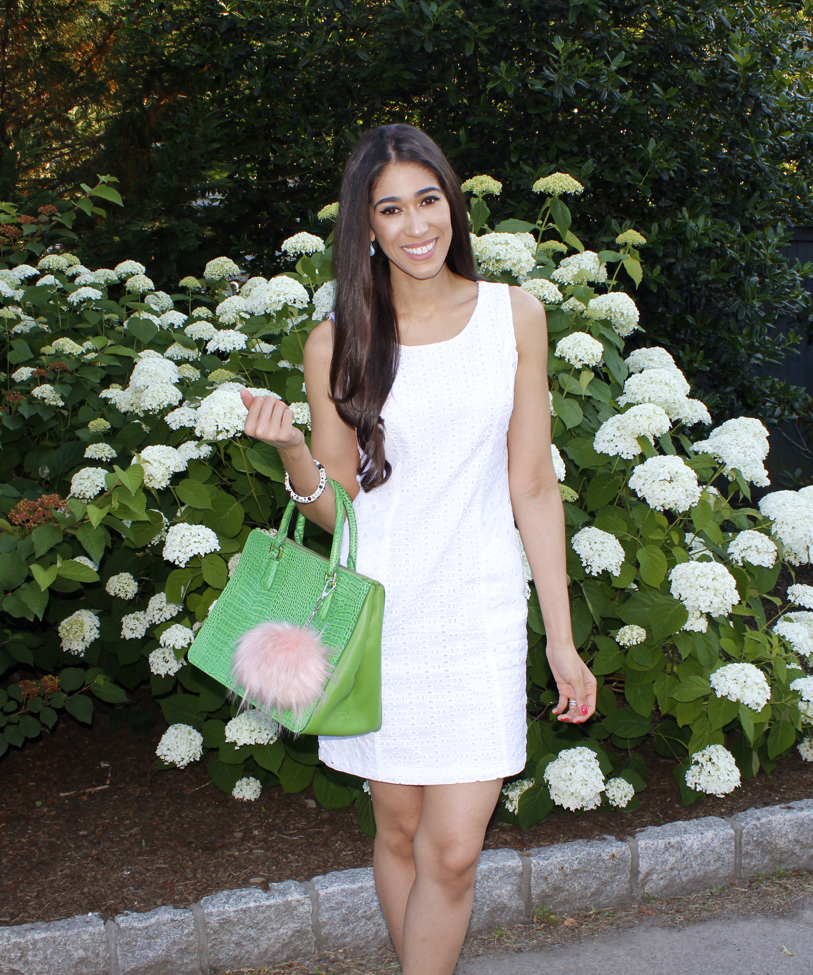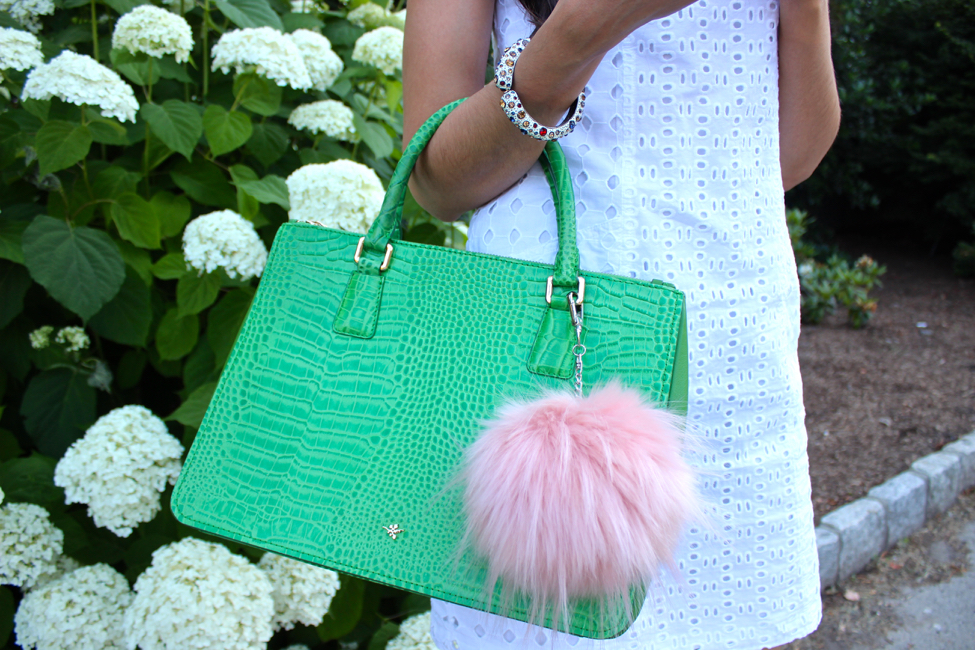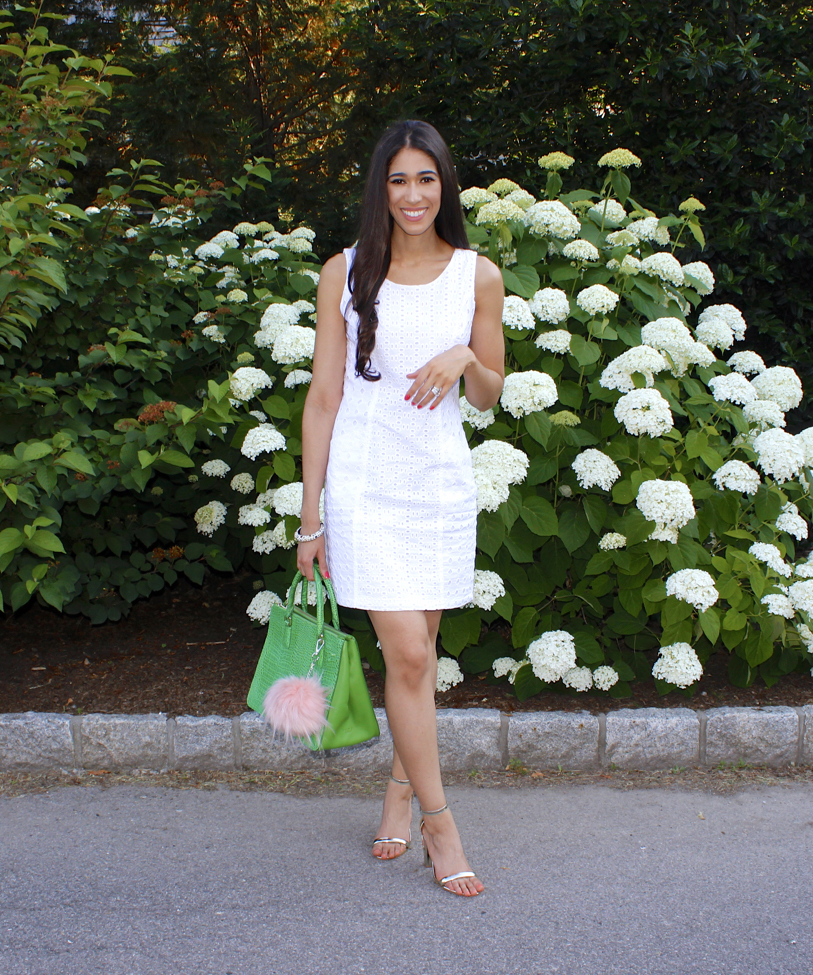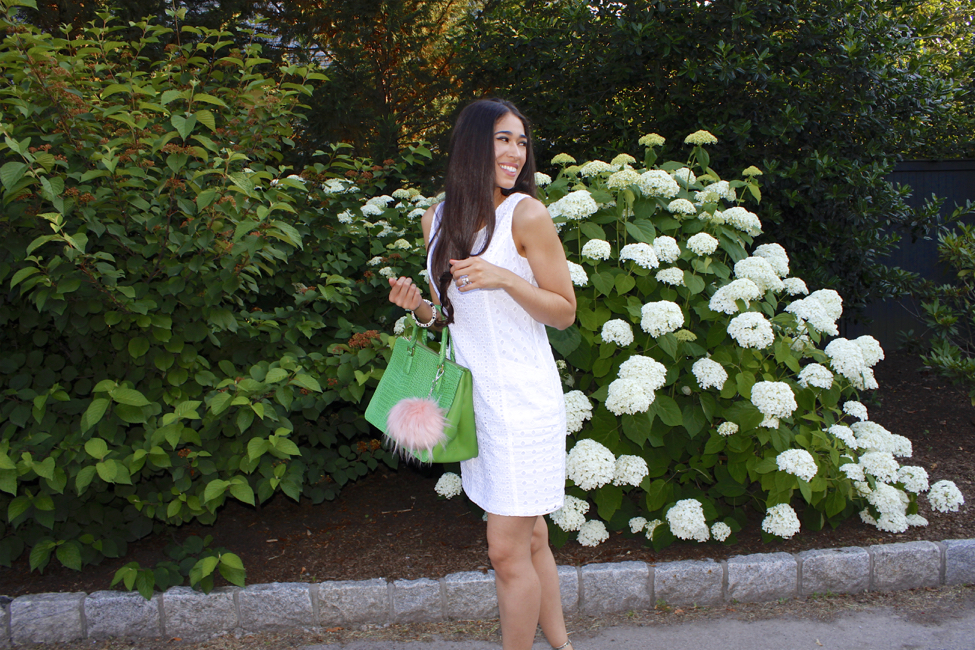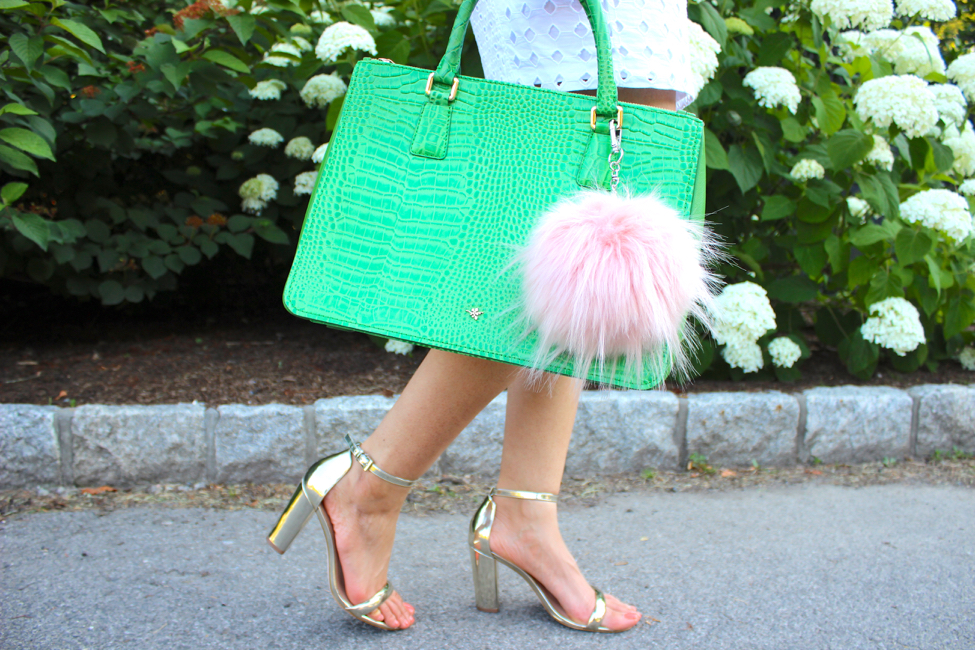 GET THE LOOK!
Dress: Cynthia Rowley (similar ON SALE UNTIL 07/02 HERE) // Purse: c/o ILEX London (ON SALE HERE) // Pom Pom: c/o Kestan (HERE) // Bracelet: Little Switzerland // Sandals: Aldo (similar ON SALE HERE)

Happy Friday and first day of July, my beautiful friends!
First off, if you're a regular reader of The Style Contour (thank you SO much!!!) then you noticed there wasn't a post yesterday. I shared on my Facebook page (like so you'll always be in the loop!) that a post wasn't going up, but I didn't explain why.
The end of last month was kind of like a whirlwind at my house. My step-daughter graduated and we'll be moving in August and had to finalize all the tedious things that go into prepping for that. I needed a day to just breathe! I also want to mention that next week's schedule will be Monday, Wednesday, and Friday because things have been so crazy around here, I haven't had much time to prep and plan posts. Monday, which is the 4th of July, though I will be publishing, I will be spending time with my family, so I'll be responding to comments on Tuesday.
Okay, so now onto the outfit! A few months ago, I did a post on 'The Most Universally Flattering Little White Dress!', in which I explained the two key hings to consider when looking for the perfect fit, regardless of shape, and this dress has both of them checked off and the fact that it's an eyelet dress on top of that, makes it that much more breathable for the summer heat, as talked about in my 'Exude Summer Style with These 3 Seasonal Fabric Details' post!
What I love about white dresses is that they serve as a blank canvas, allowing you to add in accessories that best suit your personal style or trends you'd like to experiment with as focal points. Today, I decided to add a pop of "Kelly Green" with a satchel and light pink with an oversized pom pom bag charm. I felt it added just the right amount of color for an overall fresh and airy look.
Plus, I loved how even though the outfit seems a bit more basic, having less accessories, the mix of eyelet and croc details in both the dress and bag kept the outfit interesting, as well as the fluffy pom pom.
Come summer, a LWD is a must and can be worn to nearly every event or occasion you would a LBD for a more light, cooler, and refreshing alternative, except a wedding or bridal shower! Yeah, don't wear it to either of those, haha!
What are some of your 4th of July plans?! I'd love to know! We'll be spending it in Brooklyn, perhaps at Coney Island for the day and Williamsburg at night, where we can catch the Macy's show, which was a complete fail last year, so I'm hoping this year will be better!
Thanks so much for stopping by, my beautiful friends, and I hope you all have the most amazing weekend ahead!
XO,