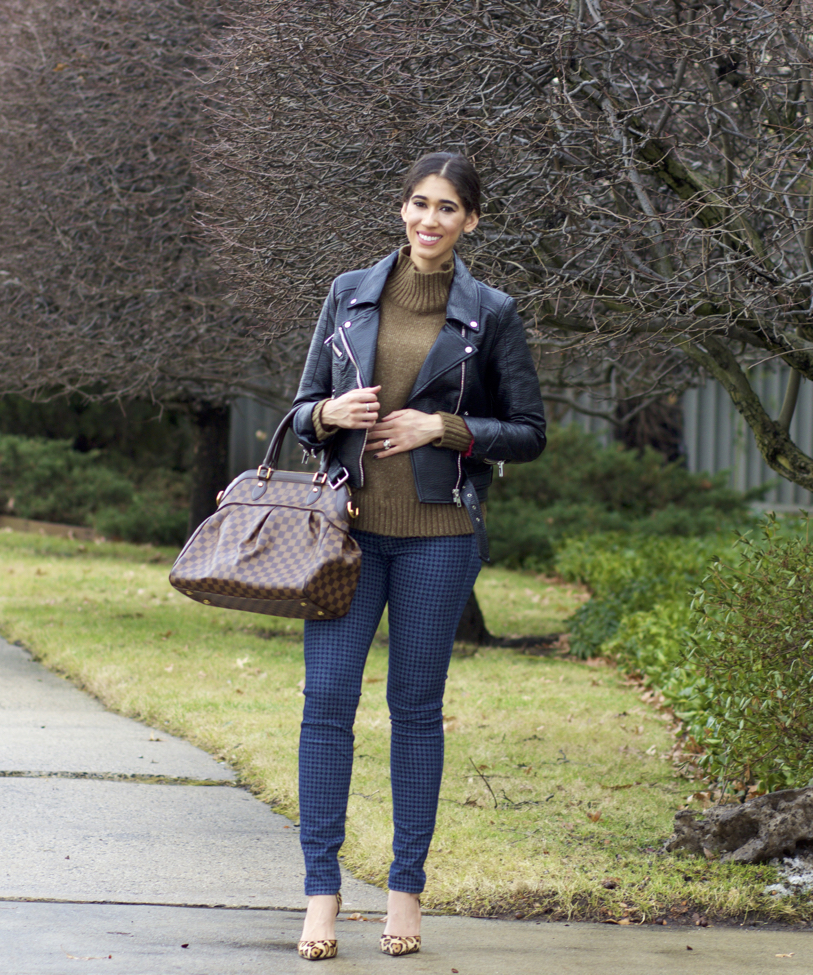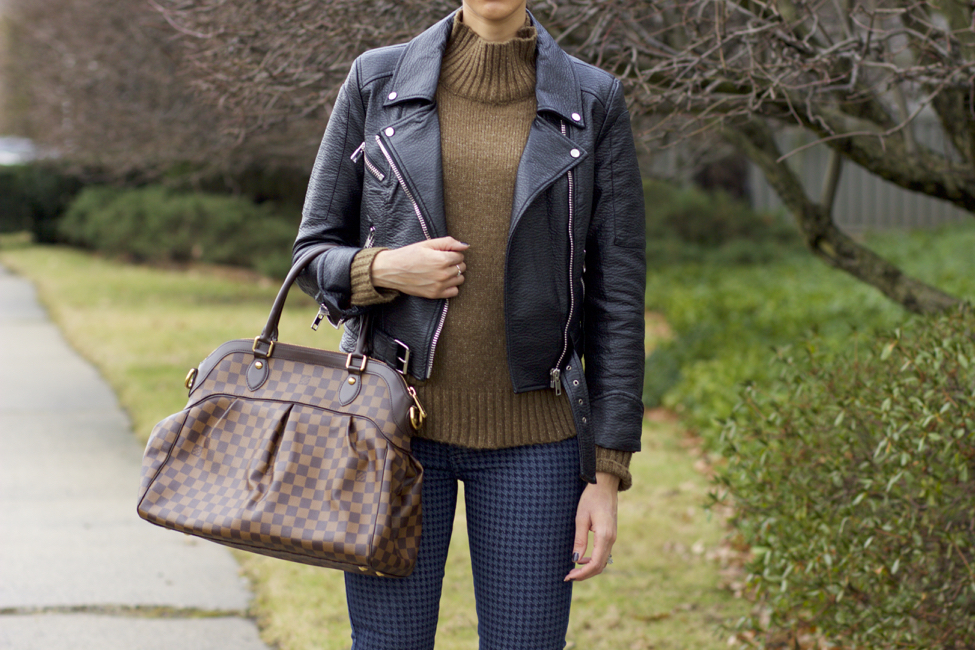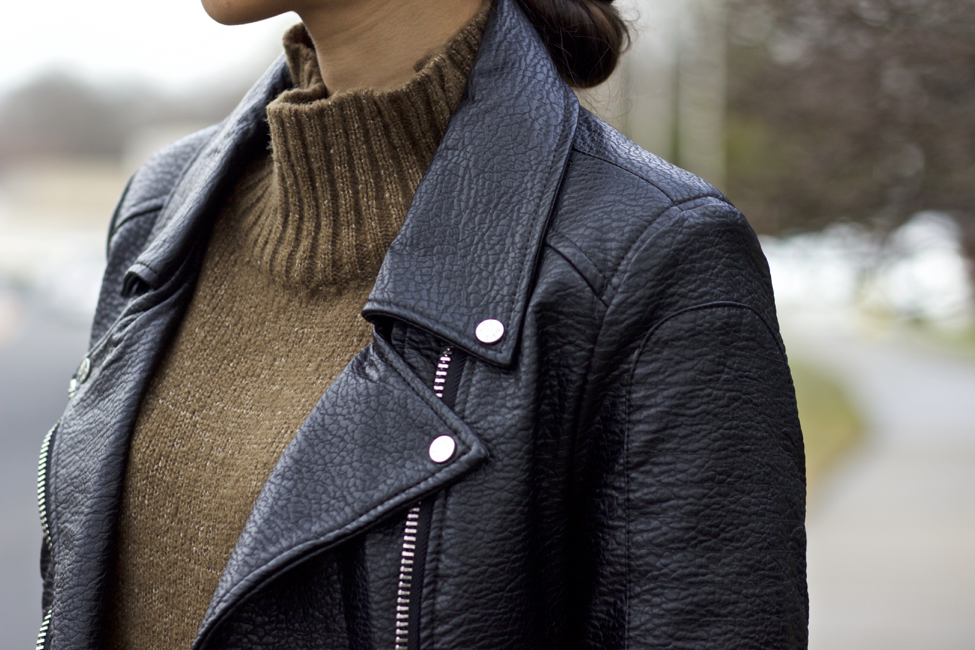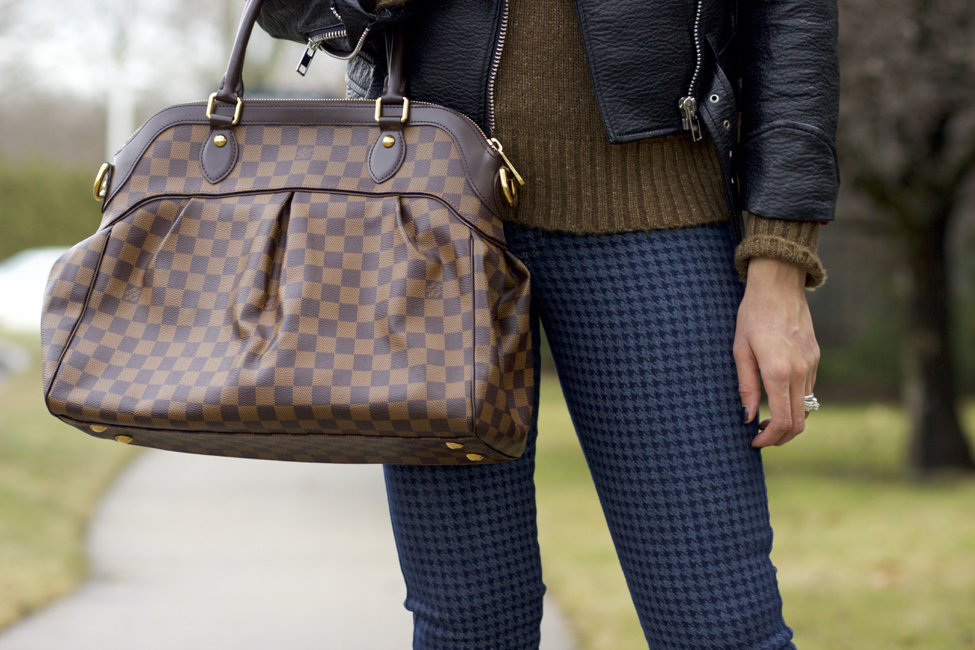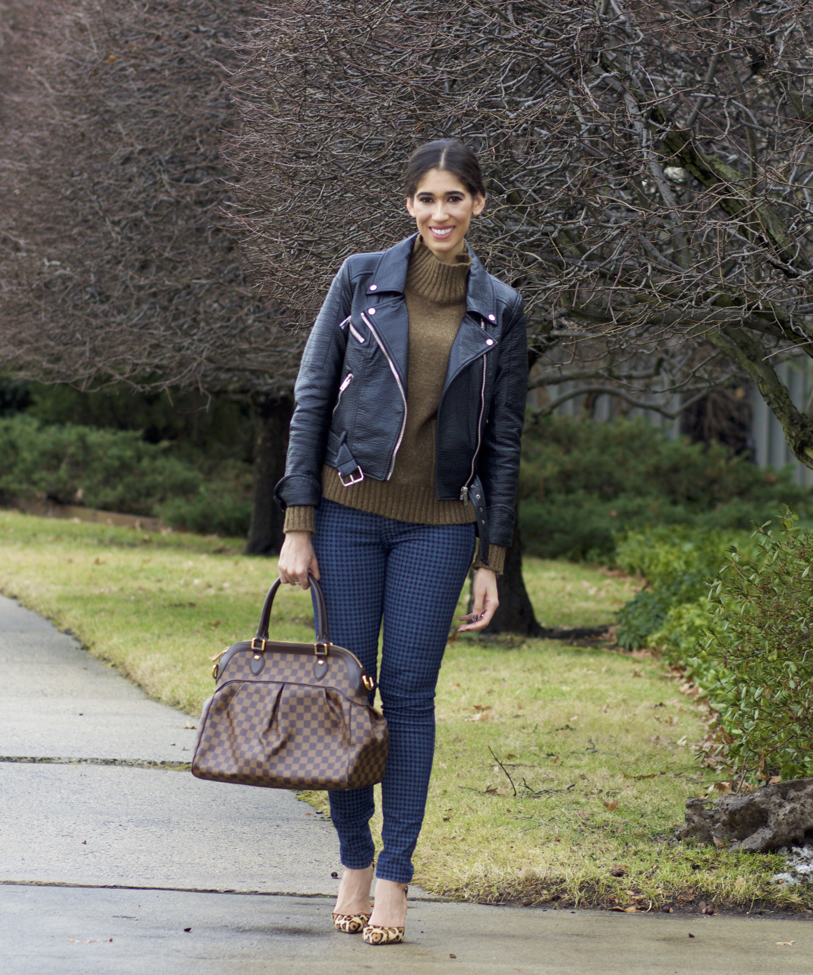 Jacket: ABS by Allen Schwartz (Similar Here) | Sweater: Love by Design (Similar Here) | Jeans: Similar Here | Bag: Louis Vuitton | Shoes: Sam Edelman (Similar Here)
Happy Monday, my dear friends!
How was your weekend?! Mine was pretty relaxed because I still haven't gotten back my energy 100% yet. There are times when I get a sudden burst and I take full advantage of that by cleaning and doing other things I don't feel like doing these days, when I just don't have it in me. I also encountered my first challenge in getting dressed with the bump, particularly with the outfit I'm wearing today.
The sweater which you see and have also seen before styled here was the toughy. It's more of a boxy style with two large pockets and they make me appear just that LARGE, haha! They fall right at the widest parts of my bump, making me appear that much more wider. I was so disappointed at first because I had envisioned wearing this sweater with the houndstooth jeans; I love the saturation of the two combined. I started tearing my closet apart looking for something else to wear and I quickly learned that gone are the days of getting dressed last minute, which I would typically do. I would just open my closet and reach for what "spoke" to me, as well as the mood I was in. Until I truly know what works and what doesn't for my bump and create a uniform look, I have to give myself more time.
So, after trying on what seemed like 1568987 outfits, I decided to revert and just add a moto jacket on top, which cinched my waist more visually, making the sweater more flattering and the outfit that much more interesting too! Eddie said I look like a biker, but anytime I add a black leather jacket to any outfit, he says that...men (insert eye roll emoji)!
When I finally got my look together, I honestly felt very inspired to create more flattering pregnancy outfits moving forward because it really can be hard and I'm only 4mths! I look forward to sharing my #ContourTheBump tips and tricks as I go, hoping that those of you who are pregnant have some inspiration to pull from. Additionally, I hope everyone enjoys seeing the progress and the tid bits I share these next few months!
PS: Some of you asked in Monday's announcement if Eddie and I have chosen any names yet, we've just begun brainstorming and are welcoming any suggestions!
Thanks so much for stopping by, my dear friends, and I hope you have the most amazing week ahead and if you're off for the holiday, enjoy your extra day!!!

XO,