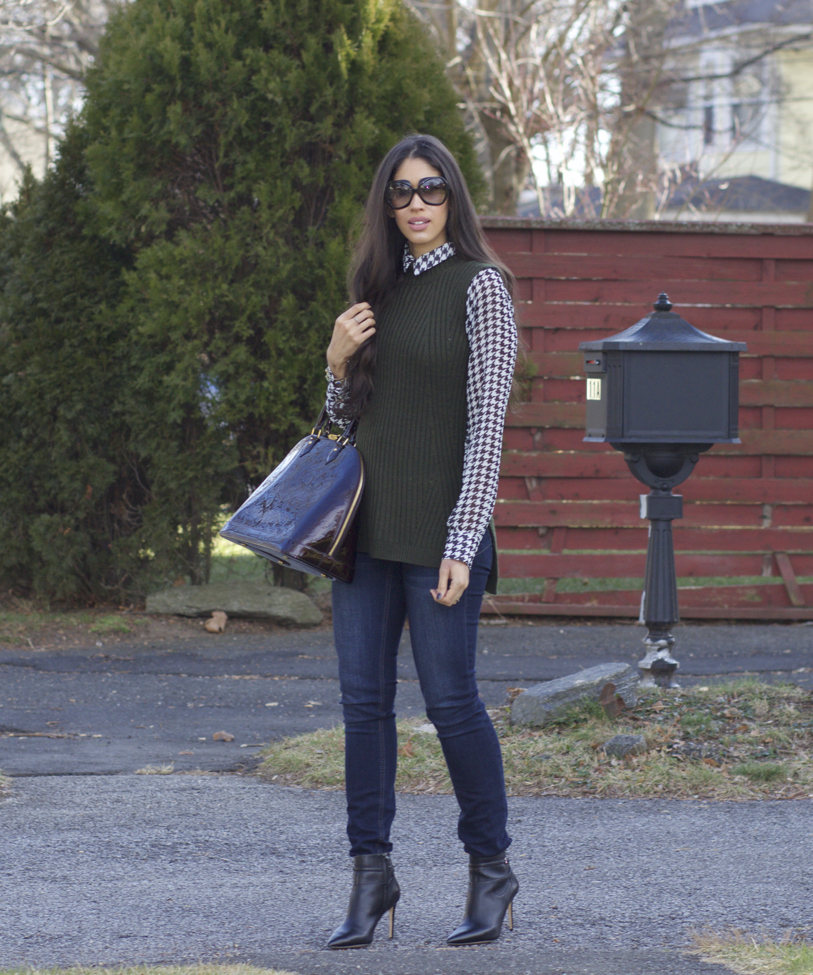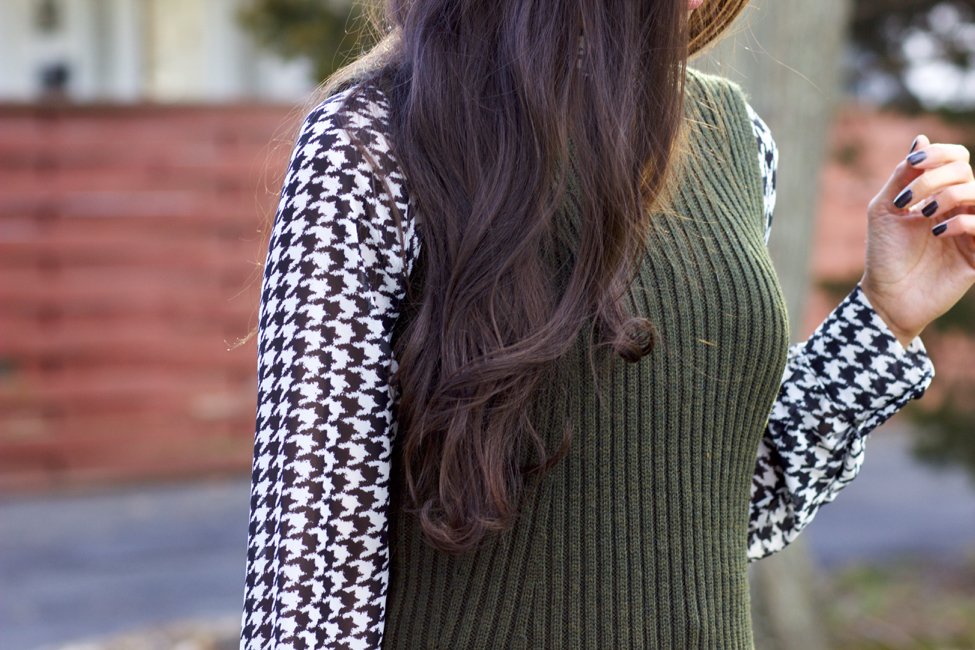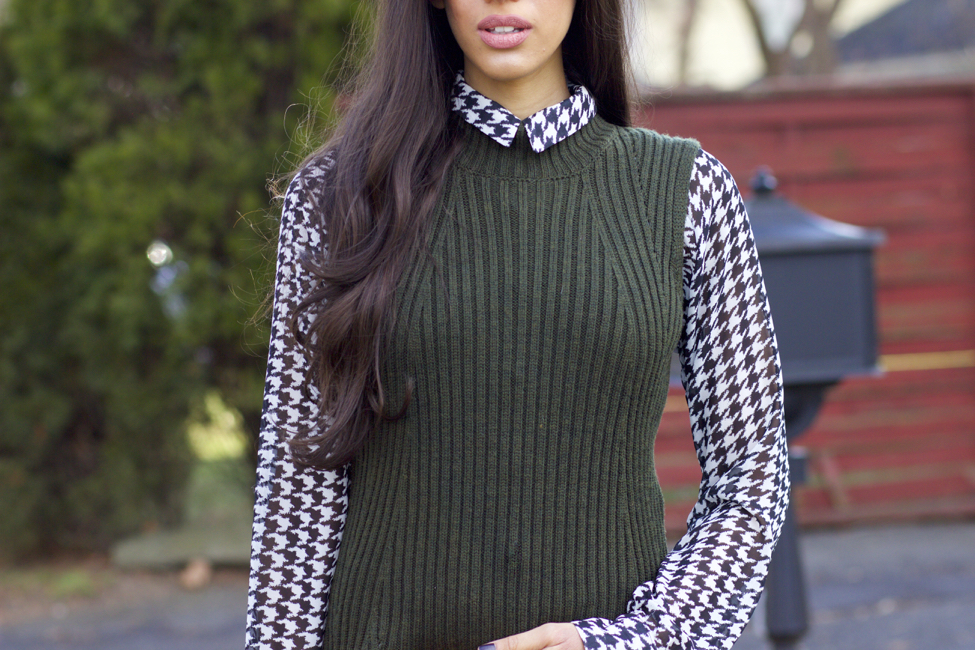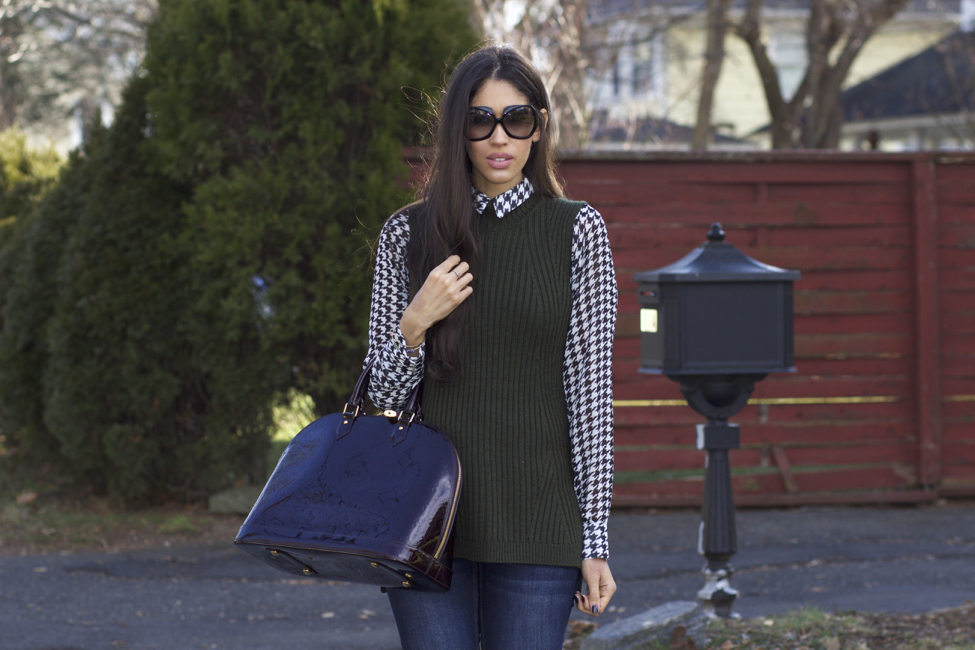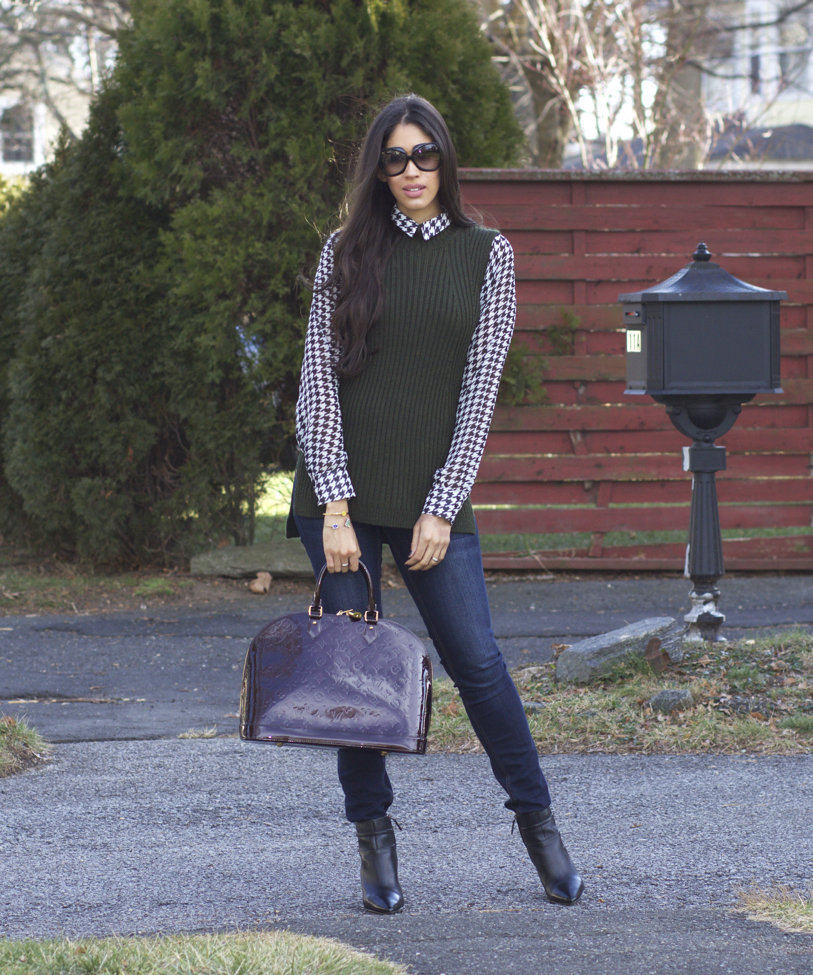 Sweater Vest: Similar Here | Blouse: Similar Here | Jeans: New York & Company | Boots: Nine West | Sunglasses: Salvatore Ferragamo (Similar Here)
Happy Friday, my friends!
I hope you've had a great week and are ready for some weekend fun!
Today, we're talking about the sweater vest or sleeveless sweater and why I love it so much. I love it for a couple of reasons. One of which is that it's such a great layering piece for both fall and winter. You can layer it over any of your long sleeve tops or dresses for added warmth and a nice flattering contrast. I say flattering because if you want your midsection to appear smaller, you can opt for a solid colored sweater, like I'm wearing, and divert attention to your arms with a flowy blouse with a pattern or bold color. If you're insecure about your arms, the flowy fabric won't cling, so you have nothing to worry about ;) You can also extend the wear to the warmer months, remember when I wore this same sweater at the start of fall without anything under?
Don't be fooled by the fact that I'm not wearing a coat, it's indeed cold here in Connecticut. I actually layered a thick tank underneath my blouse as my first layer. Next time, it'd be much smarter to wear a long sleeve black or white top instead to keep the arms warm, too; I was pretty cold, way too cold to even crack a smile, lol!
I hope you like the look and that it gave you another idea for a wardrobe staple you may want to add, as well as how to wear it! Thanks so much for stopping by, my beautiful friends, and I hope you have a wonderful weekend ahead!

XO,