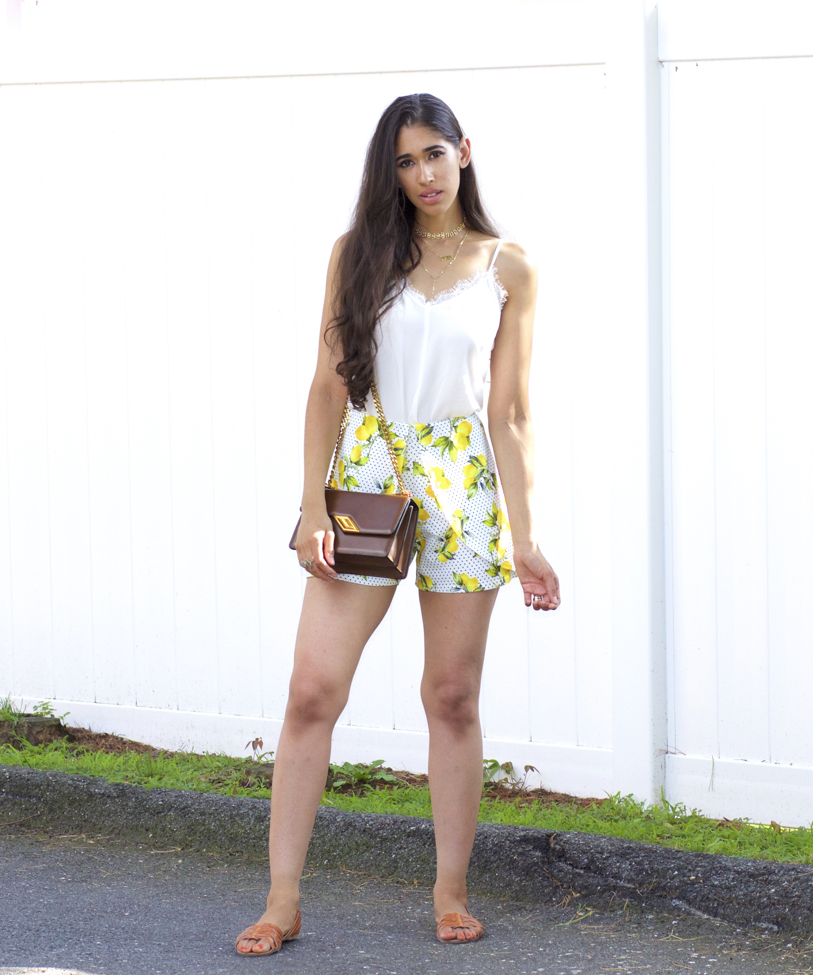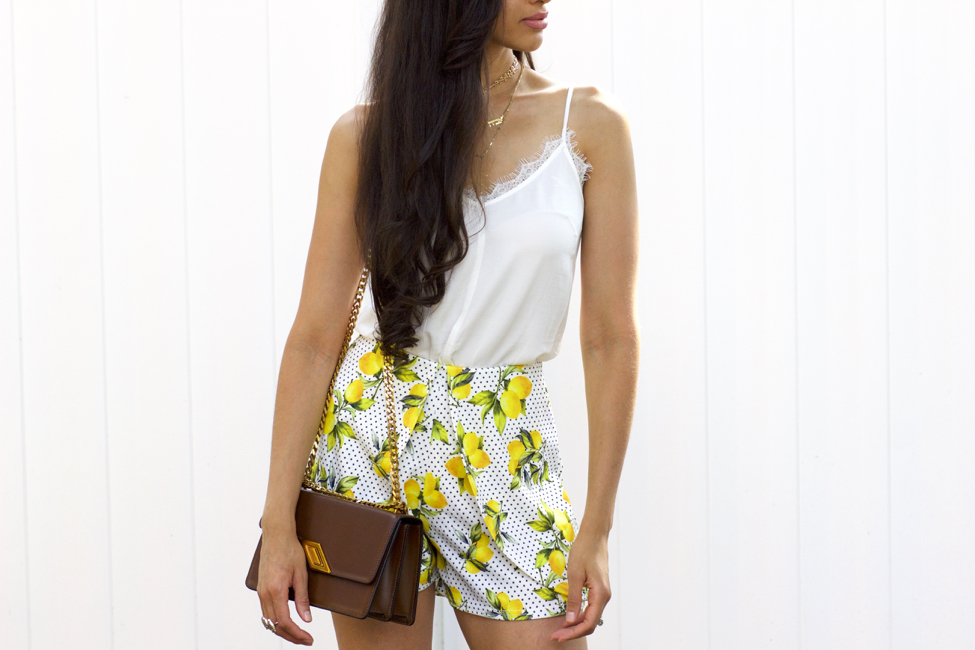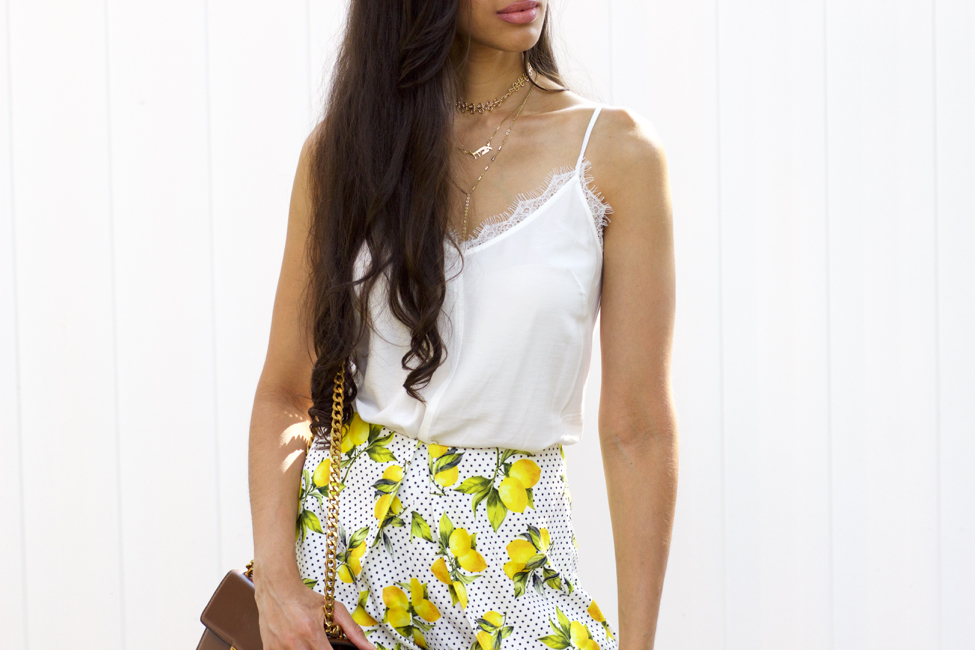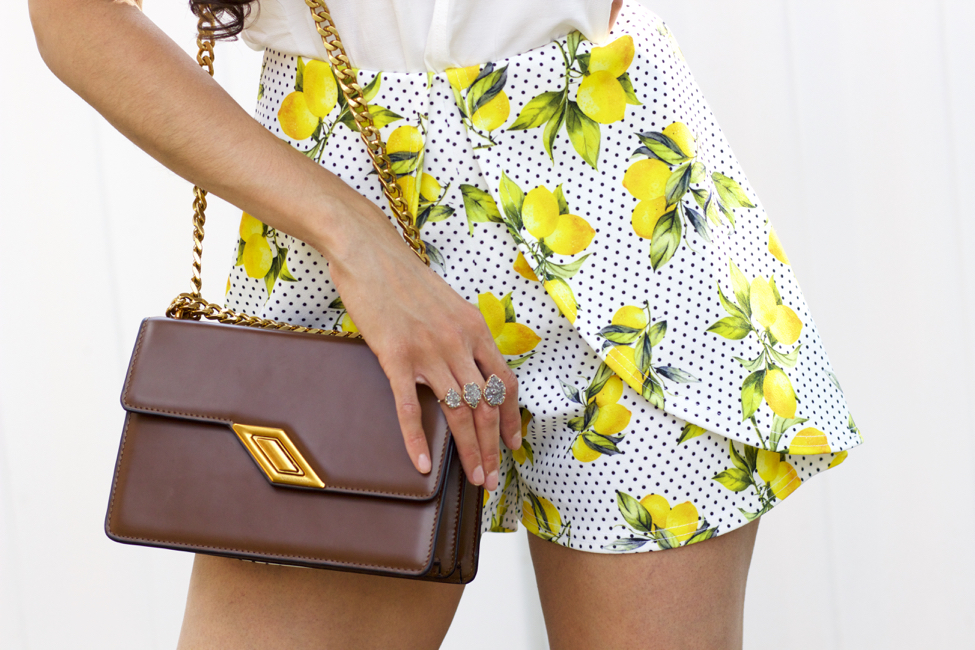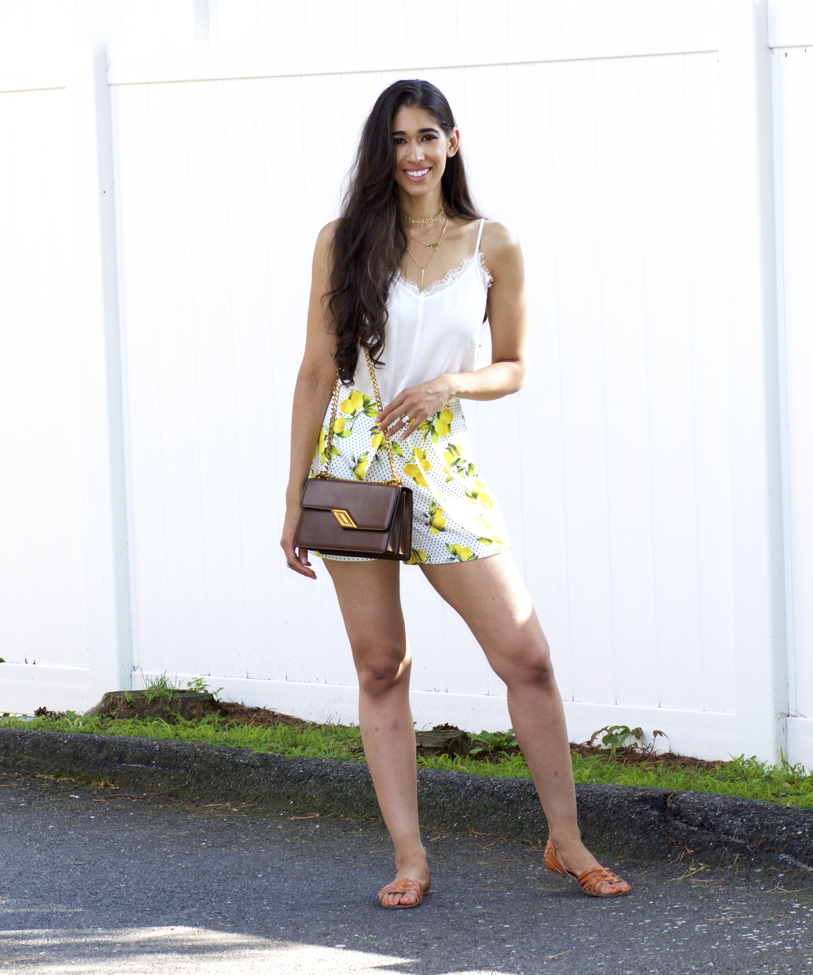 CAMI: Similar | SHORTS: Similar | BAG: Similar | SANDALS
---
---
Happy Monday my beautiful friends!
If you follow me on Instagram, then you may have seen the IG Story I posted last Tuesday stating that my mother-in-law passed away, after battling stomach cancer for seven long and painful months. I've mentioned her condition a few times on the blog to explain my lack of posts throughout the winter and into spring. It was, and still is very, hard for all of us to come to terms with the fact that she's gone, but at the same time we're all happy to know that she's no longer suffering and is reunited with her beloved husband. She was such a loving and strong woman, I'm blessed to have had her as a mother-in-law and grateful that Aviah has some recorded memories with her that I'll be able to share with her as she gets older.
On a much lighter note...
I'm wearing one of my favorite summer buys again, but this time in a very different way. The first time I wore it, a couple of months ago, it was in a more funkier look. This time around, I wanted to wear it in a more simple outfit and what better way than with a lace cami?! It definitely simplifies the look in theory, since it's a cami, but the fact that it has a lace trim around the neckline dresses it up a bit. I want to mention that I purchased this cami during the winter from H&M and it runs a bit small, as many of their pieces do. So, I'd suggest if you want a more relaxed fit, you size up 2 or even 3 sizes.
To keep that easy and casual feel going, I opted for a pair of camel colored sandals and my favorite bag at the moment. I absolutely love the way camel and white look together, the contrast is sharp and classy.
Is there a print or even a color you've been loving most this summer? As you may have noticed, for me, it's fruit patterns (note Aviah's first birthday, lol).
Thanks so much for stopping by, my sweet friends, and I look forward to seeing you all for Wednesday's post!