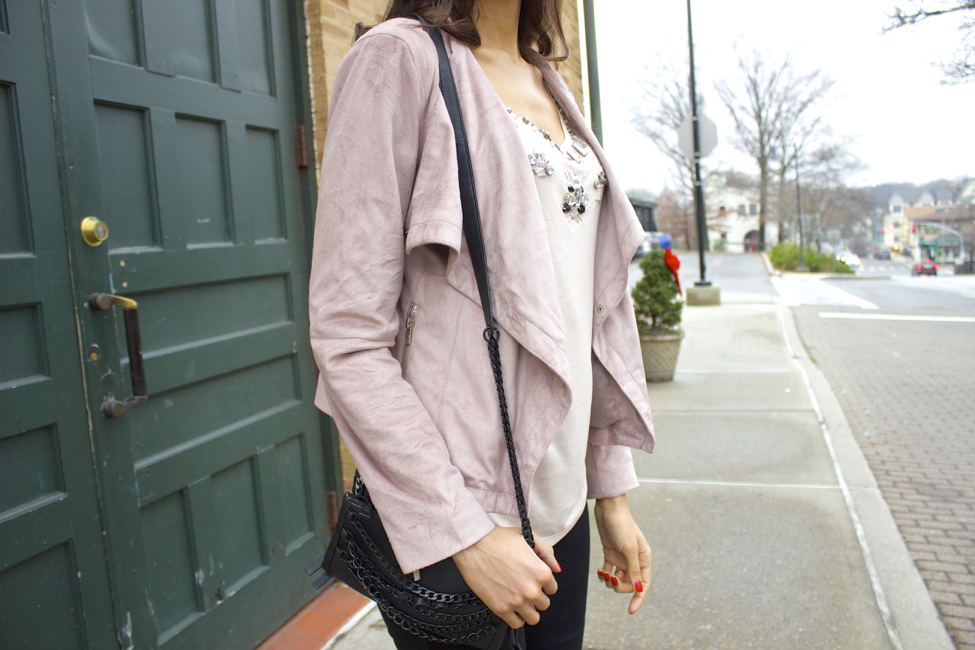 Happy Tuesday friends!
There has been a jacket/coat detail that has been gaining a lot of momentum in recent years, thanks to more minimalistic styles and trends, and that's the waterfall. What exactly is this? It's a specific style in which the lapels of a jacket are large and unattached to the jacket (like large flaps) and because of this, it can either have a casual or dressed-up vibe, depending on you style the rest of your look. I have a couple of jackets that have this detail (seen here & here).
Since it's becoming more and more popular, we're seeing all sorts of lengths and styles appear, which I think is awesome. Prior to this, the downside had been, in my opinion, that it could potentially be a bit tricky to style, particularly if one has a more ample bust and/or midsection, as it can make those areas appear more exaggerated, which may not be a desired effect for some (mentioned in this post).
However, as mentioned in previous posts, I do believe that most of the times, there are ways we can style pieces and/or colors that don't typically flatter us on their own, if styled with other elements that do or that have specific details that help to work with our features to balance everything out and create a more flattering effect.
If you are busty or are self-conscious about your midsection, but wish to wear this style and don't know if it would at all be flattering, I'd suggest opting for longer styles because they will evenly distribute the dimension the oversized lapels create. In fact, I feel every body shape can experiment with longer styles for that reason and it's also a great option for those who have short torsos because they add length to the upper body by extending it visually.
:SHOP WATERFALL JACKETS:
---

---
What are YOUR thoughts on this style, would you embrace it or instead opt for a more classic style? Thanks so much for stopping by, my dear friends, and I hope your day is as beautiful as YOU!
XO,