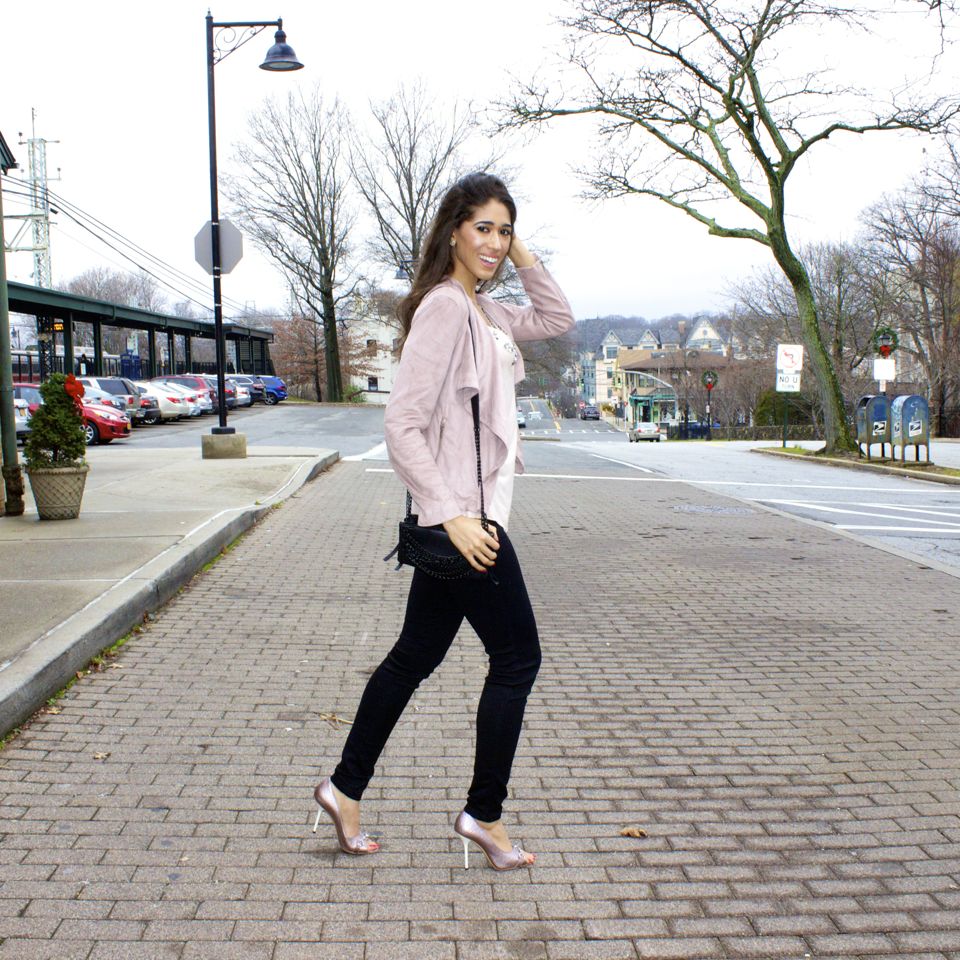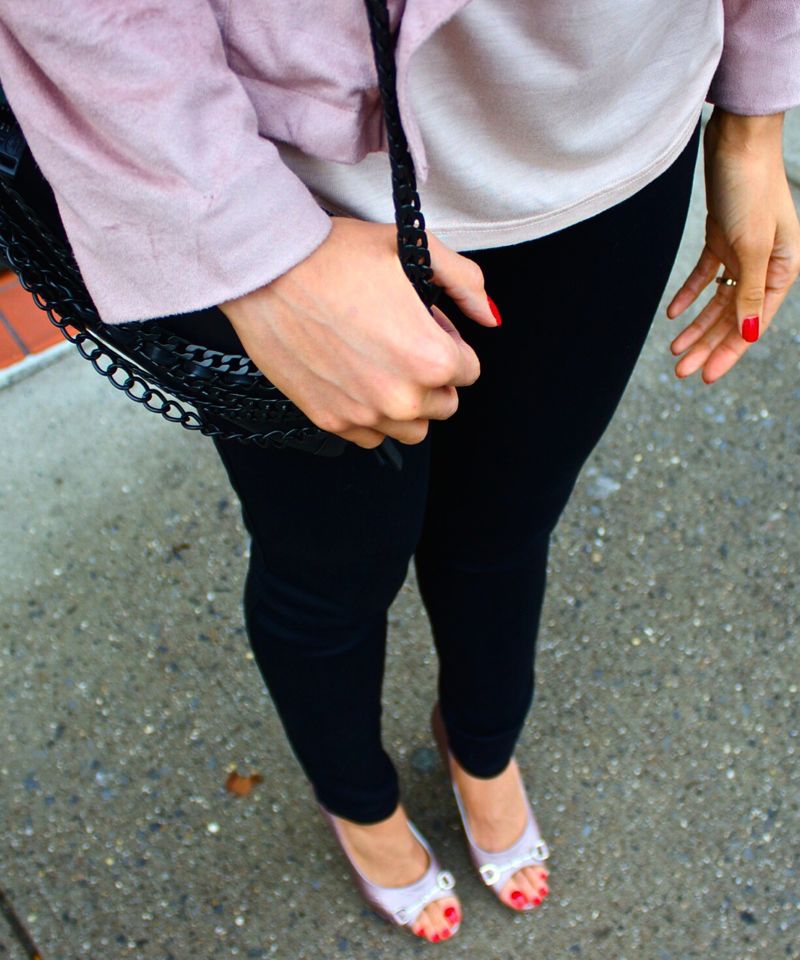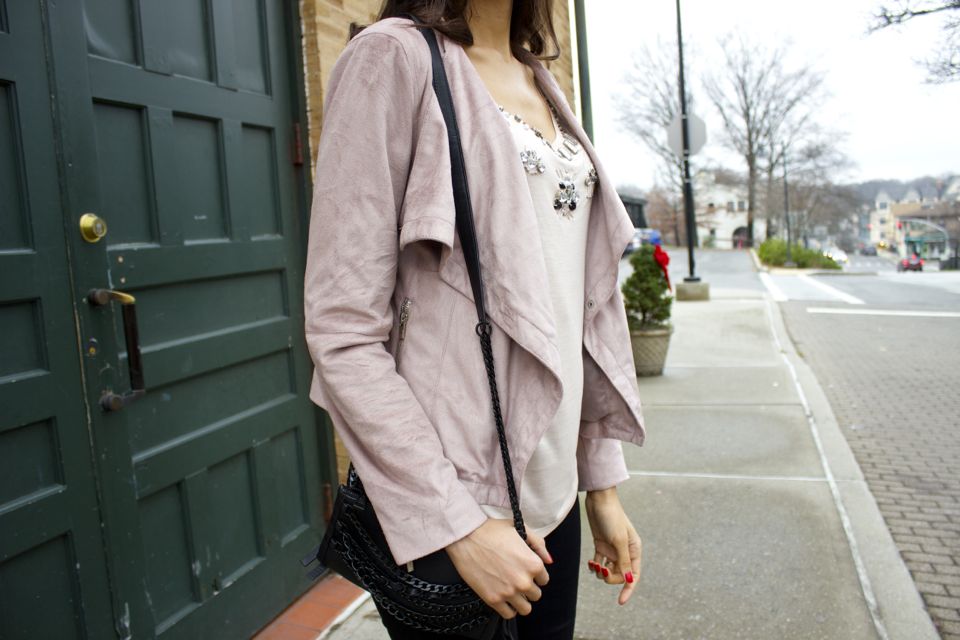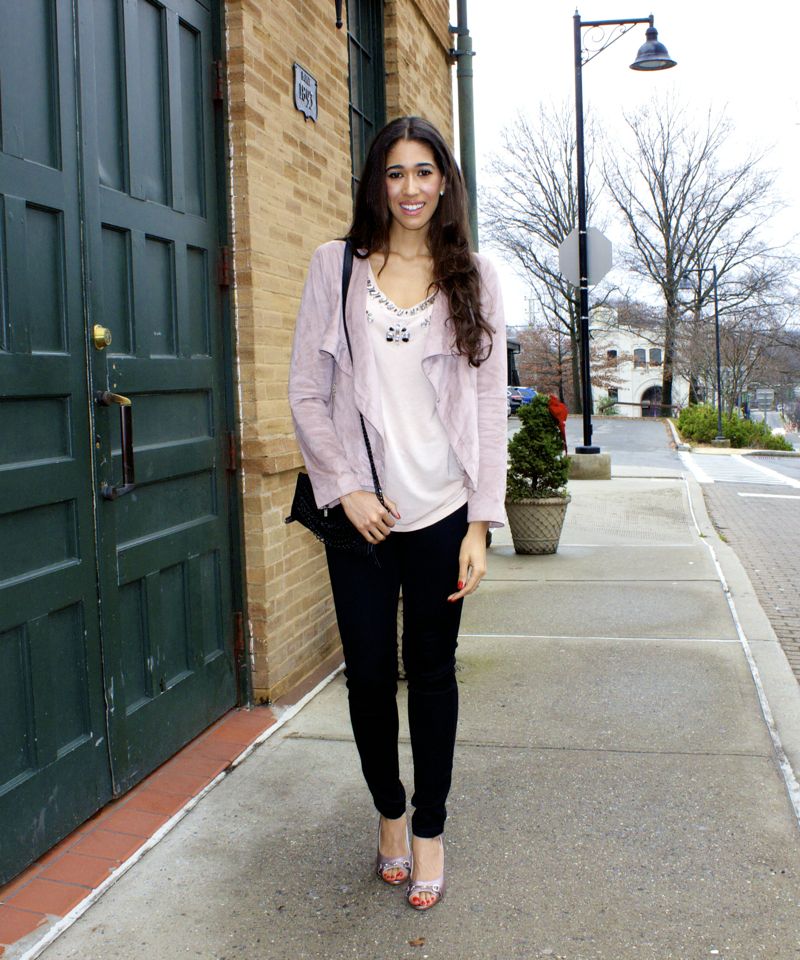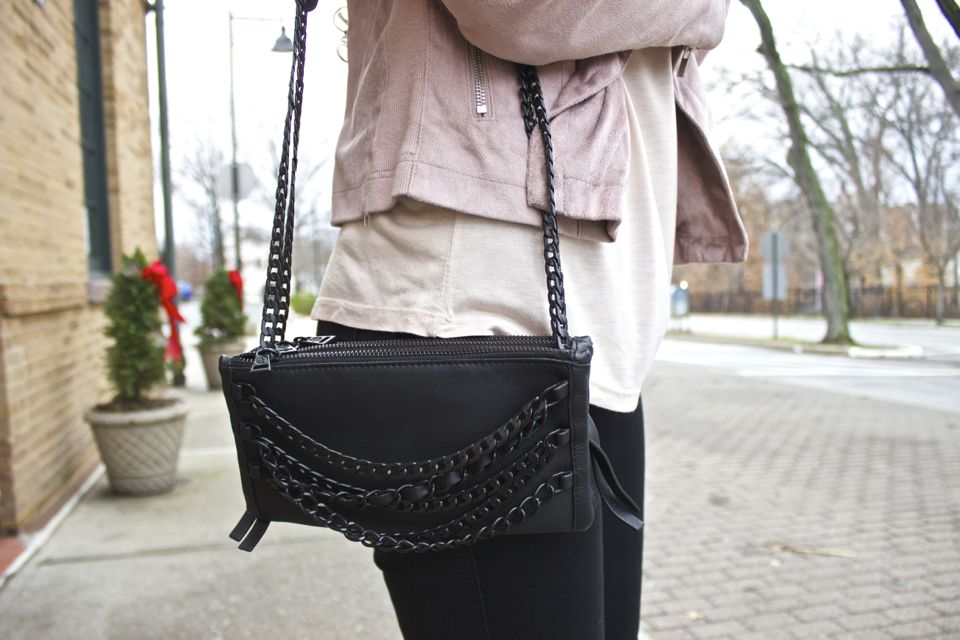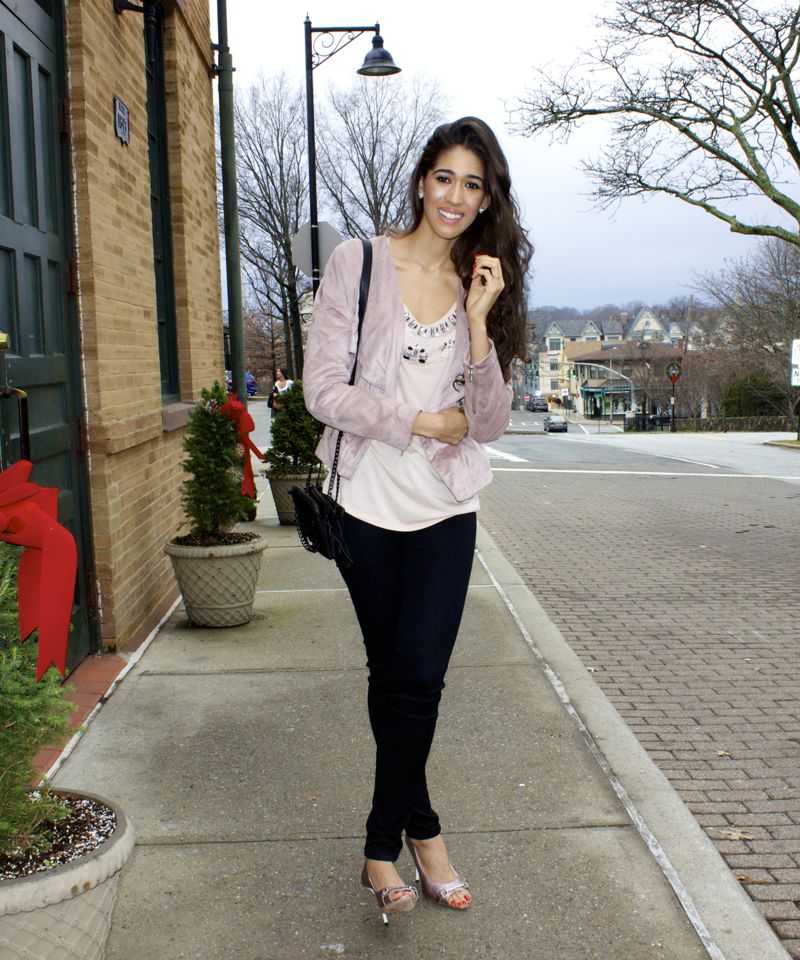 GET THE LOOK!
Jacket: Express (similar style ON SALE HERE SAVE AN EXTRA 15% OFF W/CODE WONDER!) // Blouse: H&M (similar style ON SALE HERE SAVE AN EXTRA 20% OFF W/CODE EXTRA20!) // Pants: New York & Company (HERE B1G1 FREE!) // Purse: Ash from TjMaxx (only available in grey ON SALE HERE FOR 30% OFF!) // Heels: Gucci from DSW (similar style here)

Hey beauties!
We're only a couple of days away from the start of a brand new year and I honestly couldn't be any more excited! I don't know, for some reason, I feel this year is going to be amazing! To be real, I do get excited at the end of each year in anticipation of a new beginning, but I haven't ever felt this excited about starting a new year before. I plan on writing a good-bye 2015, hello 2016 letter on New Year's day, in which I'll share some more of how I'm feeling about this year and my excitement for 2016. In the meantime, I wanted to share an outfit that I created giving a firm nod to one of 2016's "color of the year", rose quartz. You guys, I'm so excited about the verdict because I'm a lover of all things pink and this shade is simply beautiful! I mentioned in my recent post, Colors of the Year 2016 Announced: Rose Quartz & Serenity Blue, that this is good news, since more designers will be creating pieces in these specific colors, which would otherwise be a bit trickier to come by in specific pieces, such as a bag or pair of shoes.
I also wanted to mention that this pairing would look extremely flattering on all my fellow pear shapes, as well as rectangular shapes. The reason is that in the case of the pear shape, much of the attention is placed on top, since we're working with black pants paired with a waterfall jacket and embellished blouse. The waterfall jacket helps to add dimension to the bust, while the blouse adds interest, a great duo in achieving a figure flattering/balancing ensemble for the pear and creating volume for the rectangular :)
I need not forget to share this purse with you guys, my goodness, I'm in love! I've been on the hunt for an all black purse that I could wear with anything and haven't been able to find one that I really loved. I have a Tory Burch purse that has her gold symbol in the front and I've found that it doesn't necessarily go with everything in my closet. I came across this Ash cross body purse, while gift shopping at TjMaxx and had to have it! I've never heard of the brand before, but after finding it online, it's an Italian leather good company. The leather is incredibly soft and I'm extremely happy with it. You all know how much I love shopping at Marshall's & TjMaxx (I even did a video on how to shop there here). I highly suggest you stop by your local TjMaxx or Marshalls and browse their pieces, specifically shoes and purses, you can find some amazing brands (Kate Spade, Michael Kors, Gucci, Prada, Diane Von Furstenberg, etc.) and for a crazy discount, too!
Anyway, I hope you're all having a wonderful day so far and as always, I thank you so very much for stopping by; I hope you were inspired by this post :)
Xo,