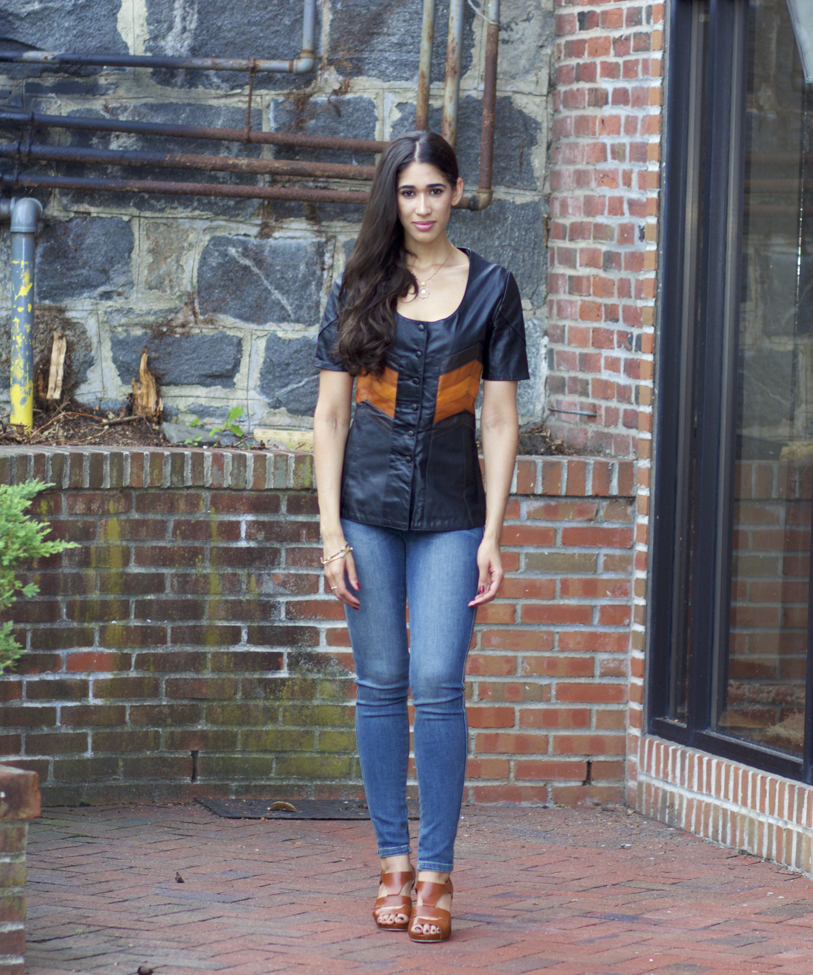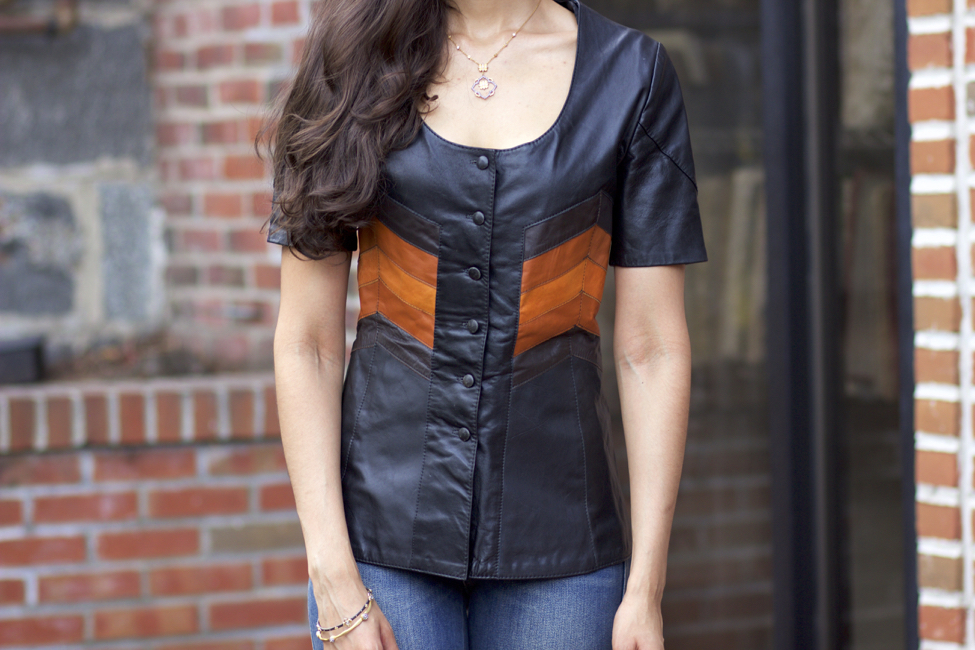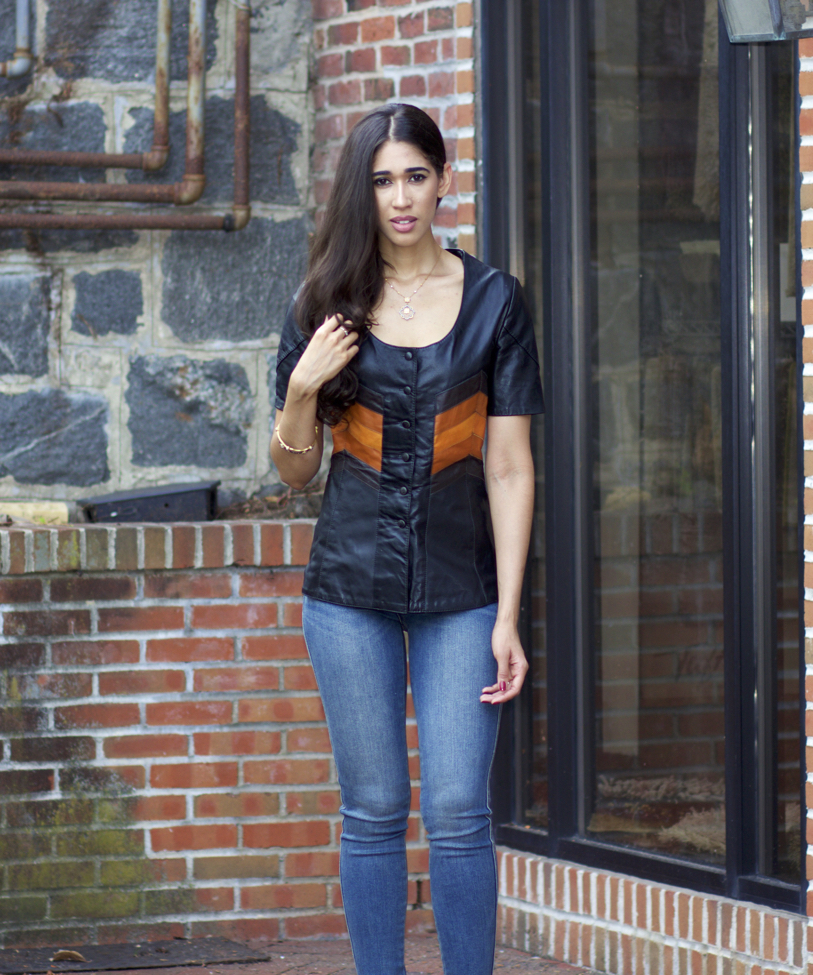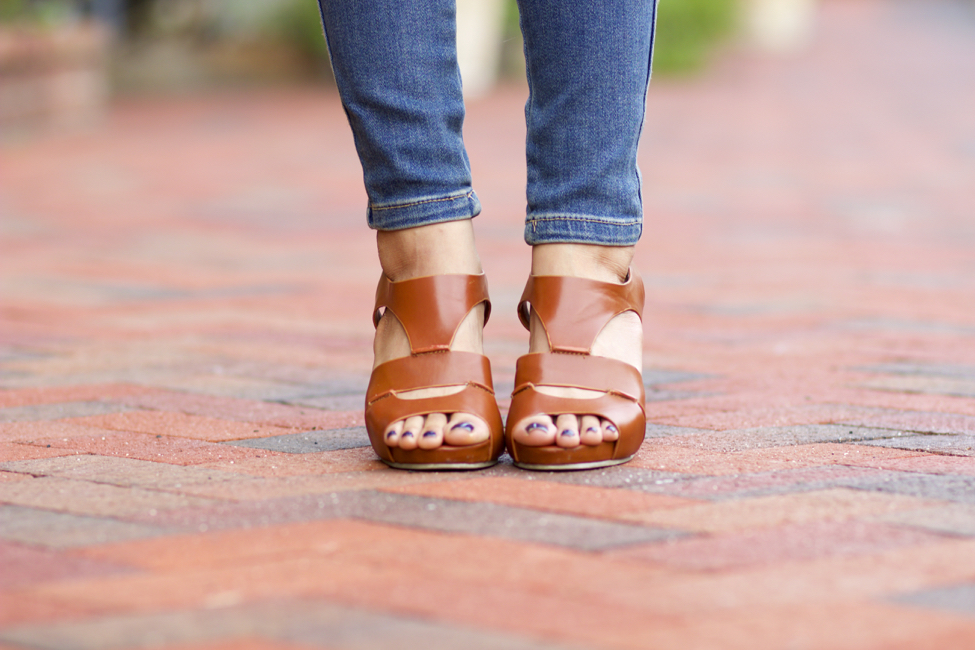 :GET THE LOOK:
---
Leather shirt jacket: vintage, thrifted // Jeans: New York & Company (HERE) // Sandals: Kenneth Cole (similar HERE) // Necklace: c/o Joey J. Jewelry (HERE)

---
Happy Hump Day my gorgeous friends!
Do I look a little uncomfortable in these photos because I'm not gunna lie, I totally was. You guys, I'm so bad at hiding my emotions, I definitely don't have a "poker face."
Okay, so I scored this vintage leather shirt jacket at the beginning of the summer. I instantly fell in love with it, I mean, it's so unique and gorgeous! I love the concept and the chevron pattern at the waist, which is super flattering. Plus, it's 1970s vintage from Finland, 'common, you have to know that it was coming home with me, haha.
Well, let me tell you, it's stiff! REAL stiff! I really need to break it in, but I was so excited to finally share it with you, that I didn't wear it beforehand and obviously I didn't have the chance to, we just entered fall last week!
So, what's the uncertainty about in the title? Well, as much as I absolutely love this shirt jacket, I'm actually having a hard time coming up with ways to style it. I initially thought to pair it with the shorts I wore in last Friday's post, but changed my mind and went with a pair of simple skinny jeans; how do you think it would look? I obviously want to do more with it and so, I'm asking YOU for some advice. I know this may not be a favorable style for everyone, but help me and think outside the box and let me know how you suggest I style it next!
Thanks for your help and suggestions in advance my dear friends, any feedback is much appreciated! I hope you have a wonderful day, "see" you tomorrow!
XO,