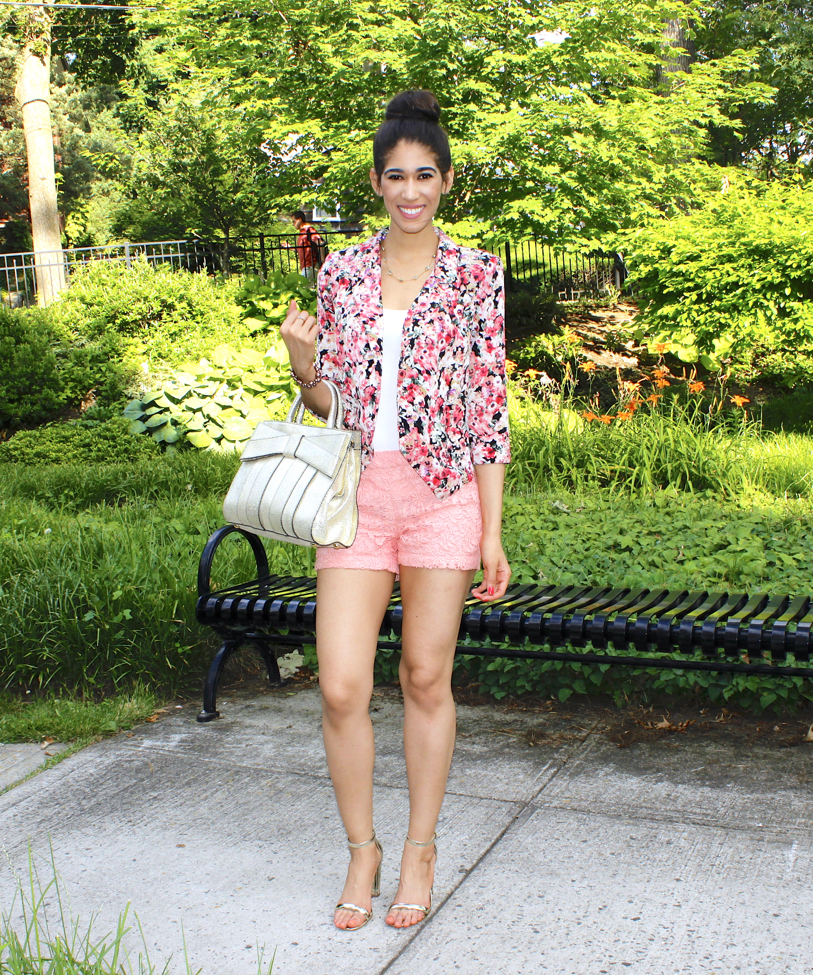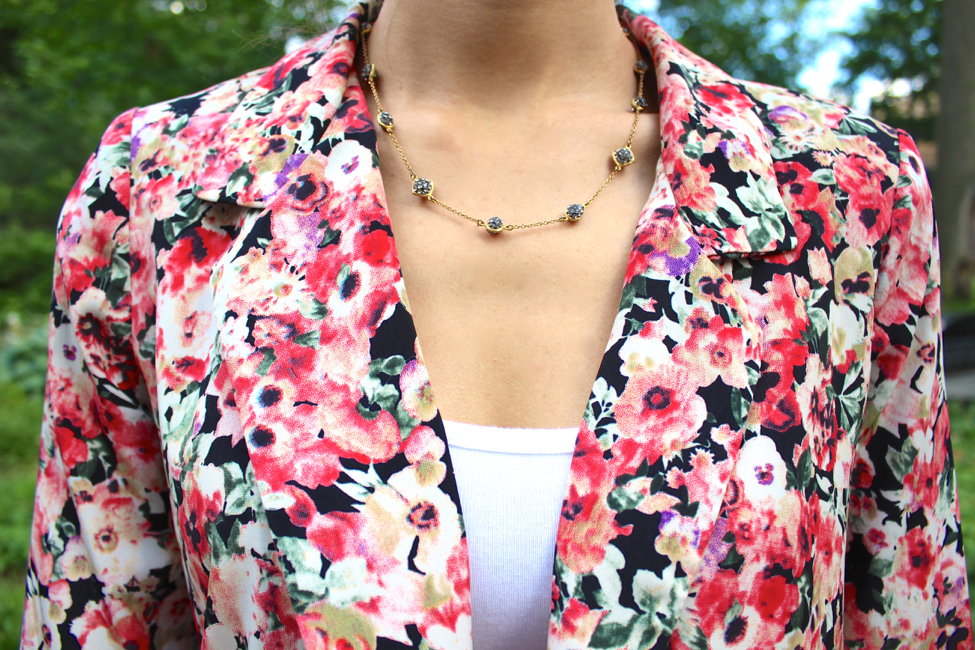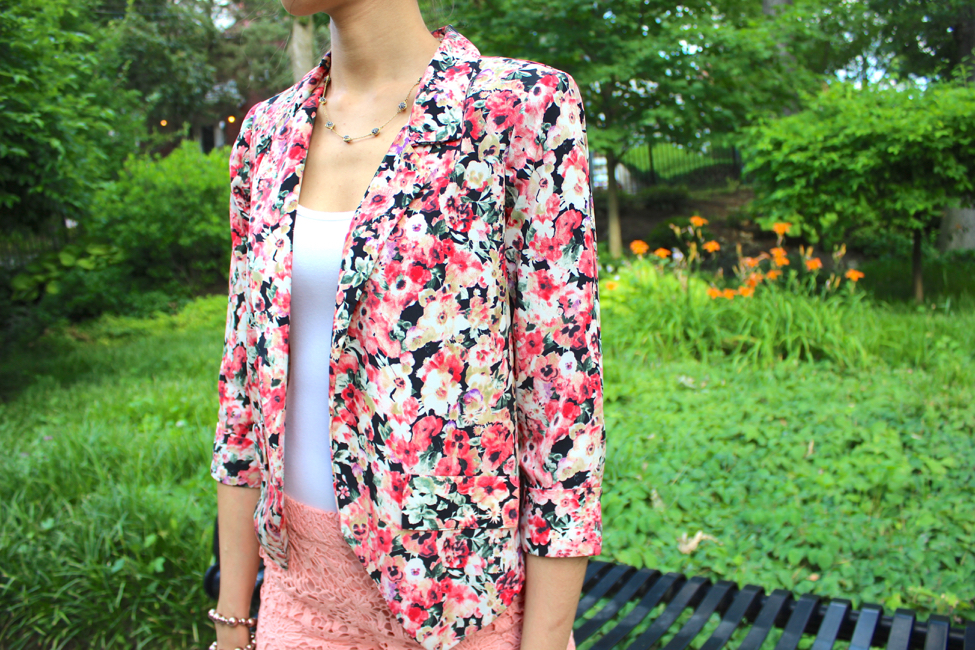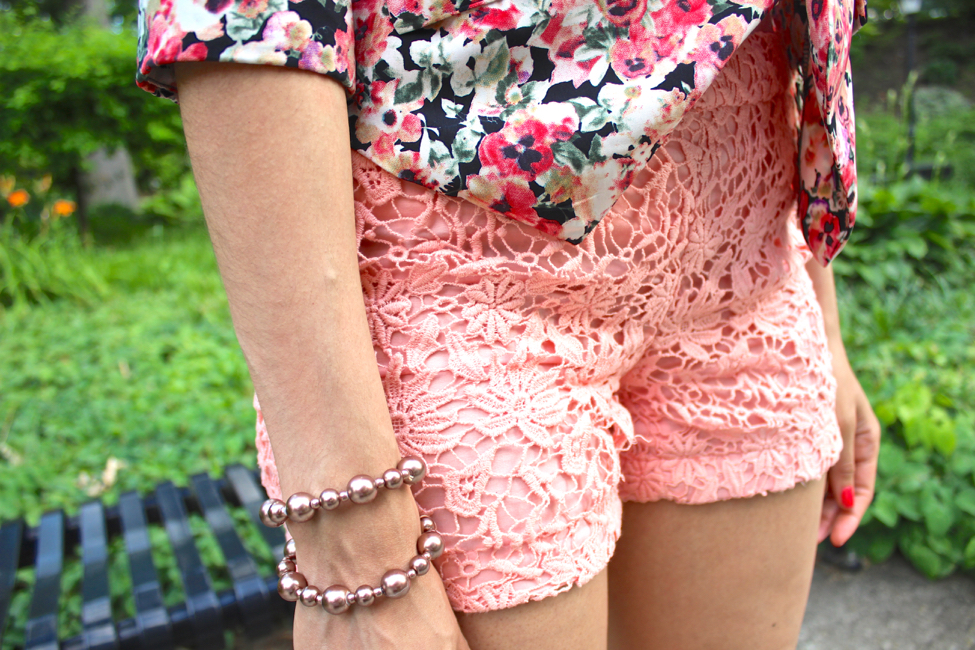 GET THE LOOK!
Blazer: Marshalls (similar HERE) // Shorts: Marshalls (similar ON SALE 40% OFF HERE) // Sandals: Aldo (similar HERE) // Bag: Zac Posen (similar ON SALE HERE) // Necklace: c/o Athra Luxe (HERE)

Happy Hump Day, my dear friends!
The week feels like it's flying by and it's most likely due to the fact that we had a long 3 day weekend, don't you wish every weekend were 3 days!?
I know I said this in Monday's post, but you all are seriously the best! The amount of support and encouragement I've received from you in me sharing how overwhelmed I've been feeling makes me feel incredibly blessed that I've encountered such an amazing, supportive group of women. Like I shared with many of you, I do tend to over work and put a lot of unnecessary pressure on myself, so having your words of comfort really does mean a lot to me, I wish I could just SQUEEZE all of you!
This is also why interacting with you in the comment's section is so important to me, it really does help to create a dialogue and for us to connect on a more intimate level. I love sharing tips and tricks, but I really do love building trust and relationships with all of you most importantly.
Ok, enough of the mushiness, haha!
I've shared many times how I love to bring an outfit to life. One may wonder how an outfit can be brought to life, but really all it is is adding interest in various forms, such as texture, dimension, graphics, and colors, which most of you know I LIVE for, and can be done in so many ways!
Regardless of your personal style or preference, mixing these elements up will surely elevate your outfit, which I find even more important when working with monochrome or neutral color palettes, when an outfit can otherwise appear flat, boring, and/or one dimensional and a fringed bracelet, for example, can really make all the difference!
Today's outfit features a mix of a floral printed blazer and crochet shorts. Remember I mentioned these shorts in the post, 'Exude Summer Style with These 3 Seasonal Fabrics Details'?
By working with a solid color that has some texture or detail, it'll be light on the eyes when observing the entire outfit, while still serving as a focal point, which is nice and less intimidating when looking to create a more interesting look!
Thanks so much for stopping by, my dear friends! I hope you feel inspired by this post and I hope your day is as amazing as YOU!
XO,