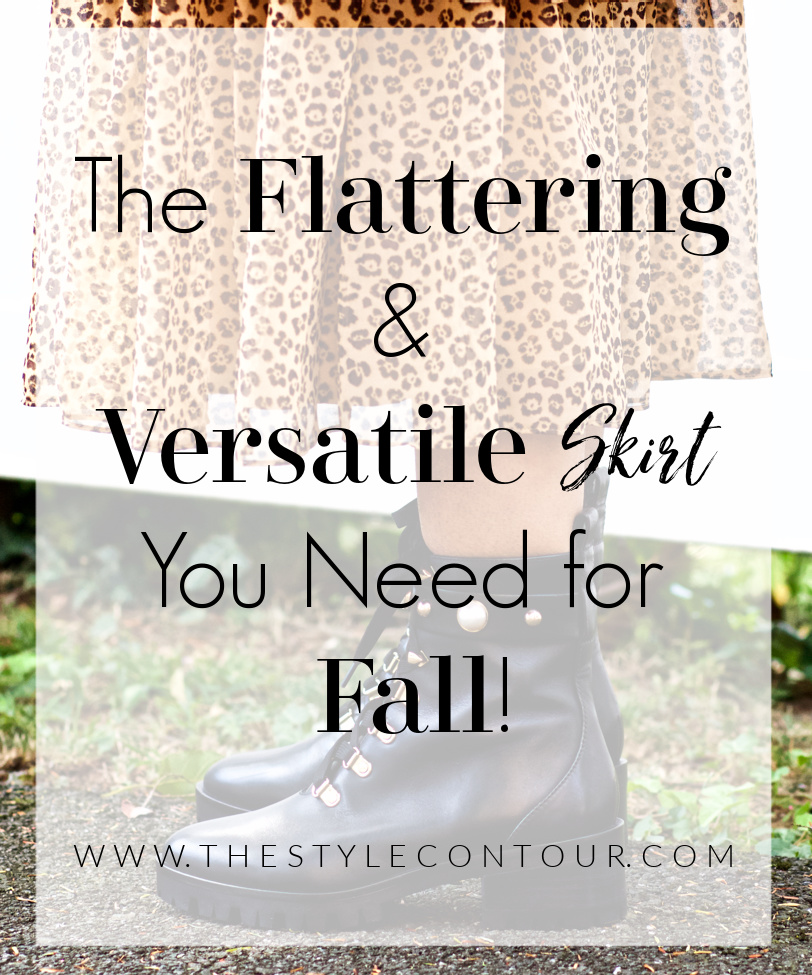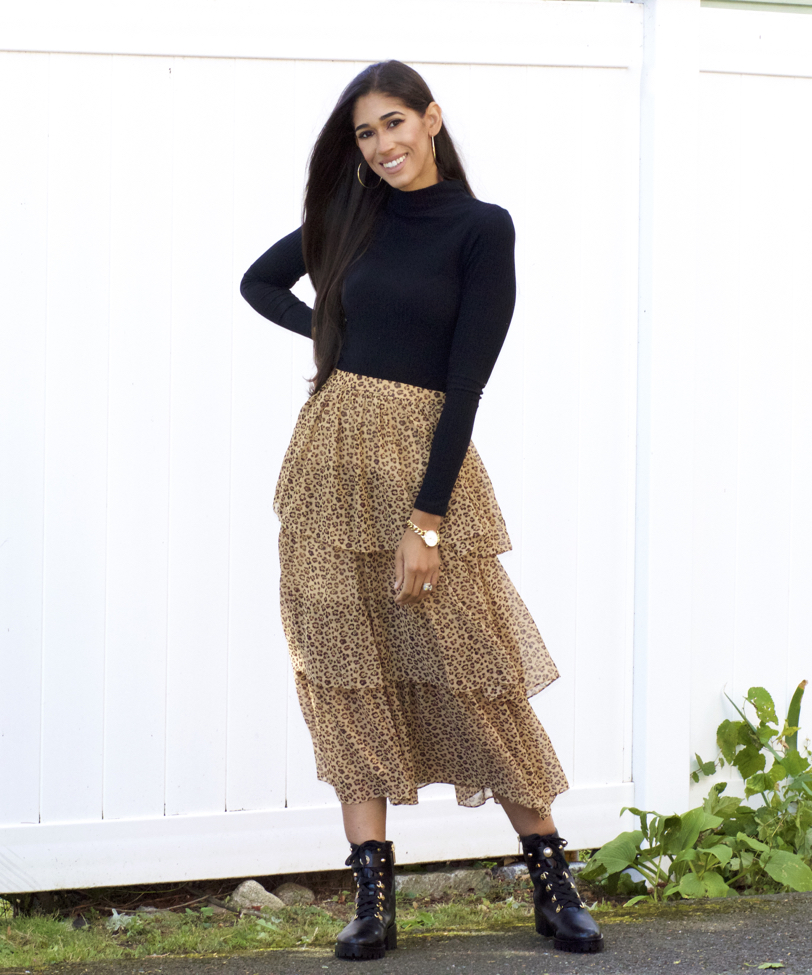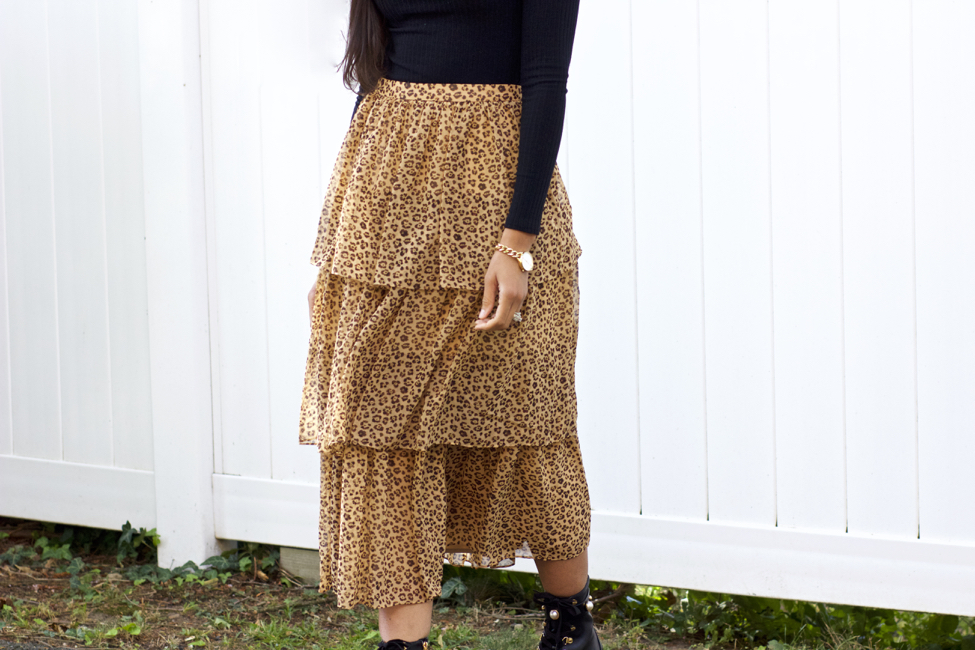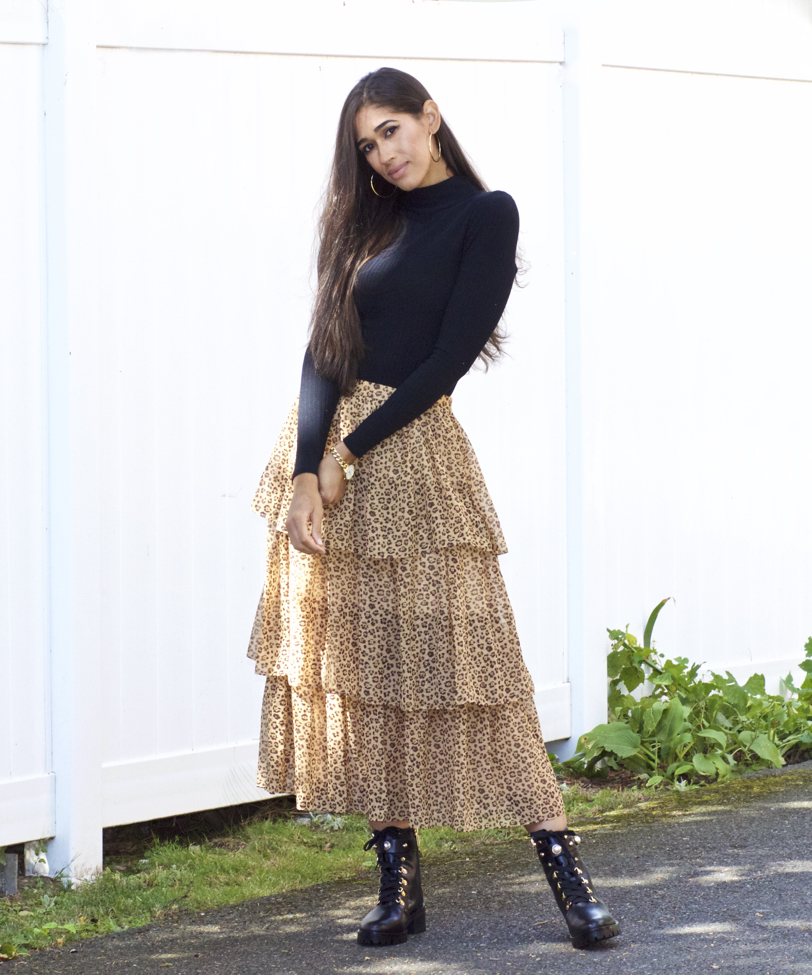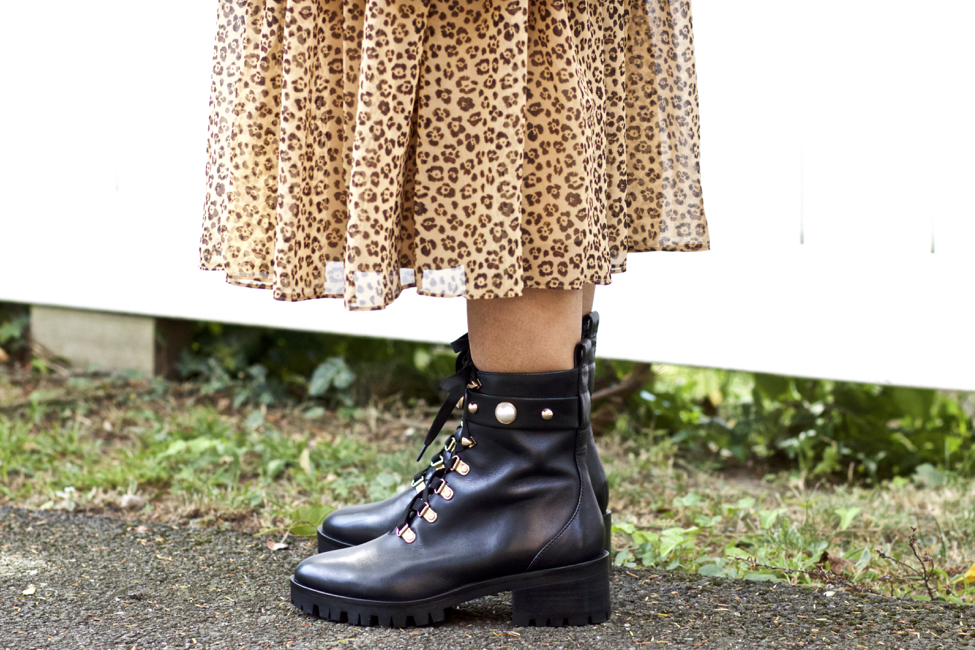 ---
---
Happy Monday!
I'm sure many of you have heard that midi skirts are the way to go come fall and that they're chic and versatile, too. While I do agree with all of those claims, I will say that a basic midi skirt isn't always flattering for all body shapes. When you're bottom curvy, a satin or basic midi style can cling and essentially not flatter at all. I'm rolling my eyes at you hip dips!
I've been there.
I've tried on quite a few styles that looked absolutely beautiful on the hangers, models or others I saw wearing similar styles, but they just didn't work on me. This didn't make me throw in the towel and give up my search because I really do love this skirt style. It is indeed chic and versatile to style. What I believe looks good on all body shapes is a high waisted tiered design.
First off, we know that generally speaking, high waisted anything looks good. At first glance, you may think that a tiered midi can make you appear shorter and wider because of the extra fabric, but I beg to differ. Anything layered can visually length and slim, mainly when coupled with a high waisted fit because the skirt will sit higher on the waist, elongated the legs. If, however, you opt for a style that sits at your actual waist, it may create that poof and widening effect. The two really go hand in hand in creating the most flattering and tailored look.
When looking at the skirt I'm wearing, you'll notice that the leopard print is also a smaller scale, which is yet another flattering detail, as it also visually slims. Smaller called prints and patterns make the area smaller and vice versa with larger prints. If you are interested in this particular skirt (it comes in a floral print, too) I'd suggest sizing down or even two sizes down, so you can wear it higher on your waist, since it does run a bit large.
Aside from the way a high waisted tiered midi fits, I love that it can be worn in a variety of ways. You can dress it up with a nice top (I would suggest fitted tops when styling a volumized skirt) and pumps or a basic t-shirt, denim or leather jacket and sneakers. I also love the juxtaposition of styling it with combat boots, as I've done here, for a bit of edge. This all really showcases how it really is versatile!
I hope you found this post helpful and that it gave you some inspiration and creative ways you can style your midi skirt. If you never considered wearing a skirt like this or felt midi skirts to be unflattering on you, as I did as well, I hope this gave you an option for one you can wear and feel comfortable in!
Thanks for reading. Have a wonderful week ahead, friends!