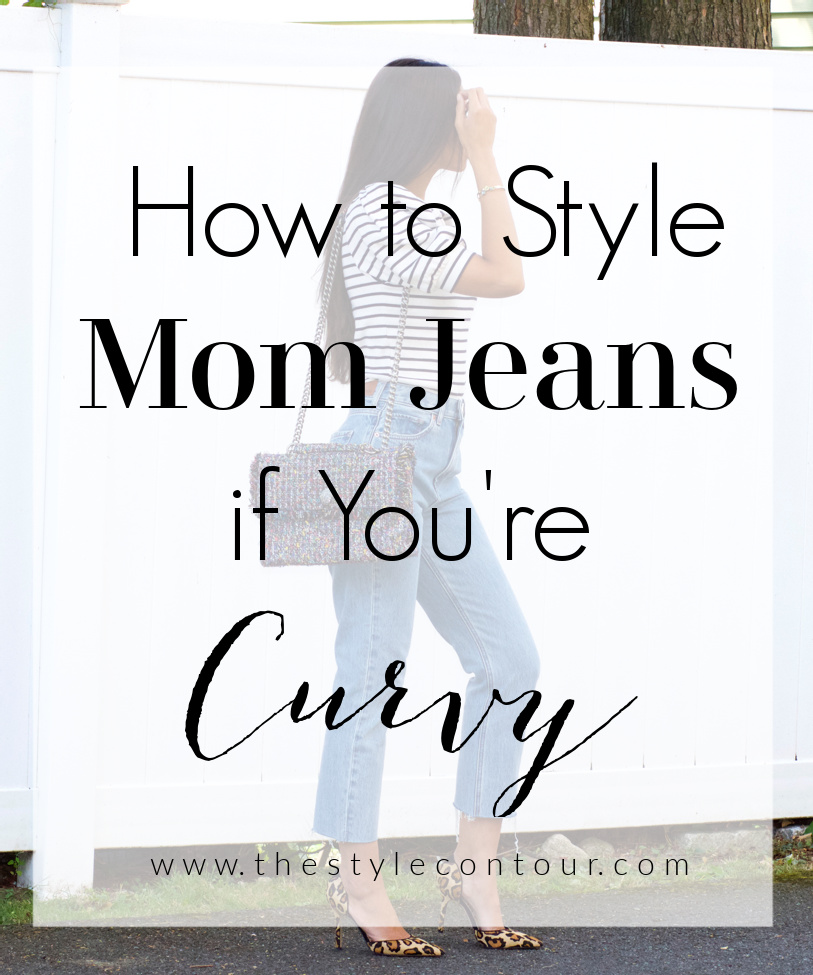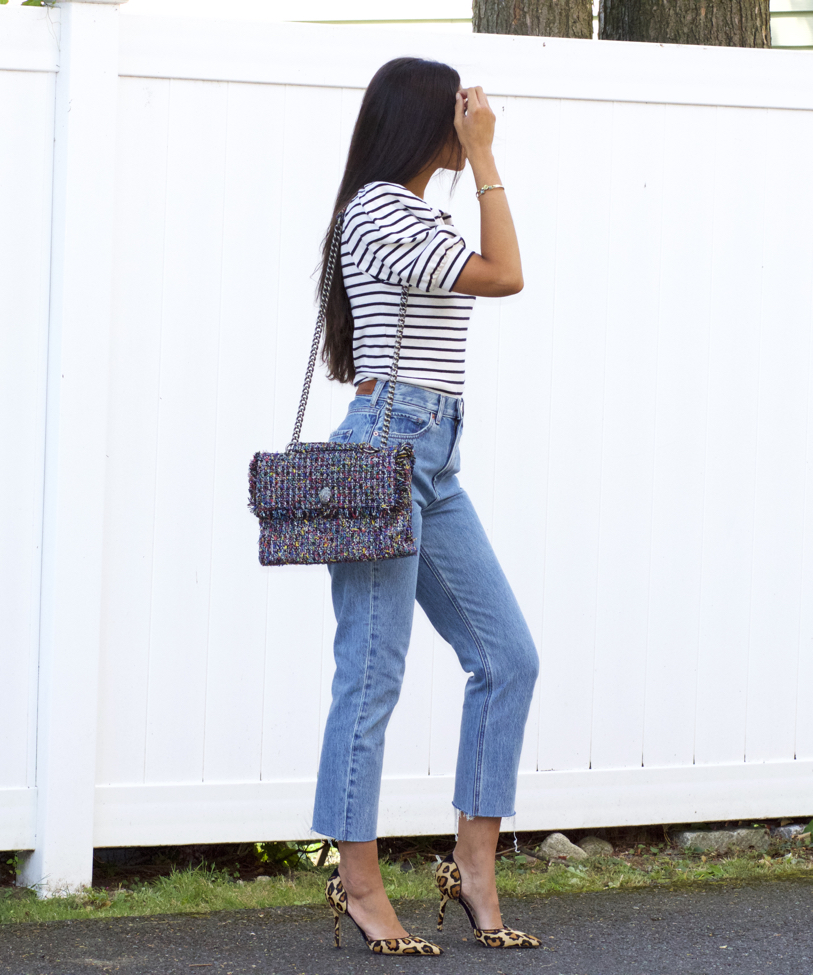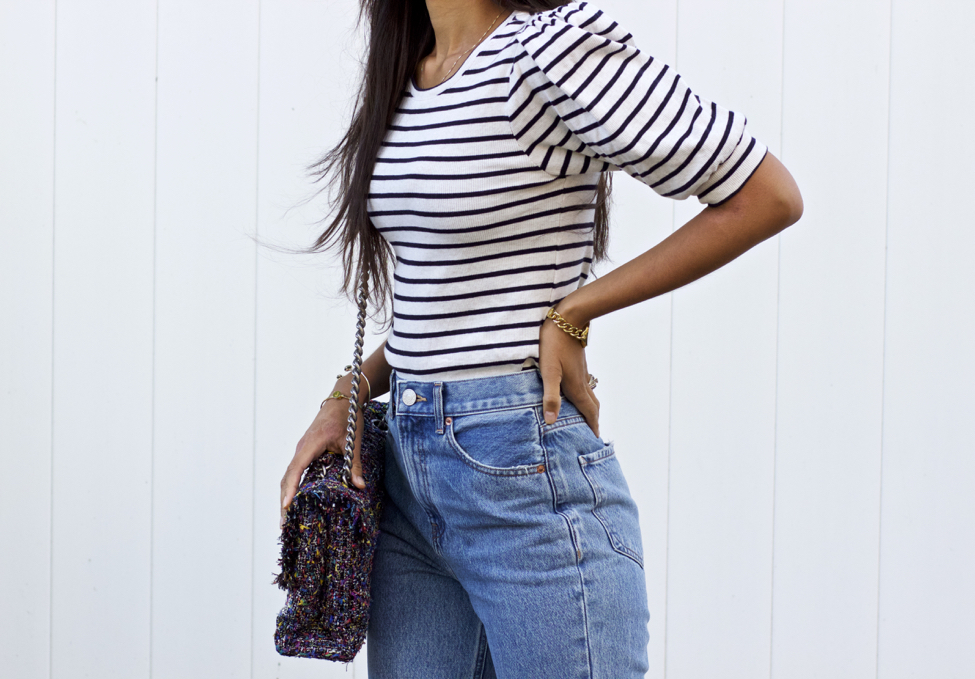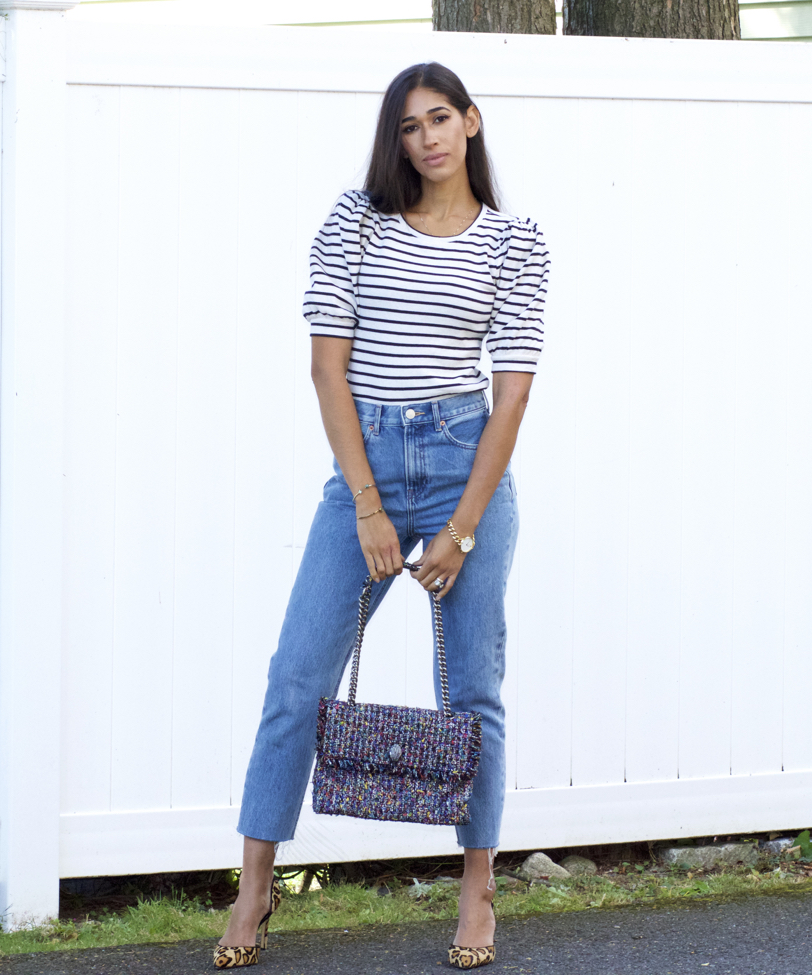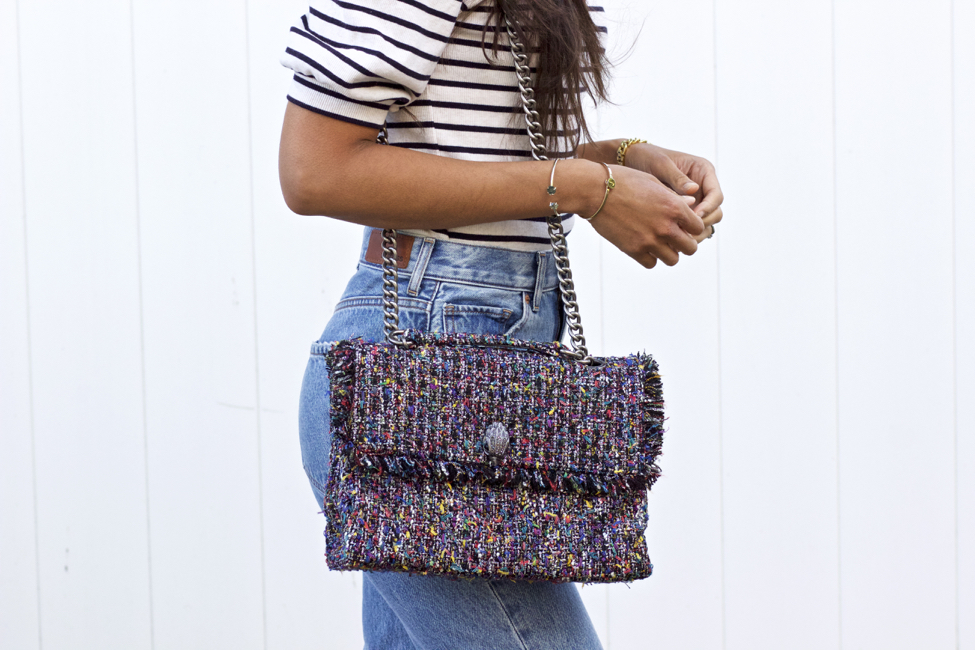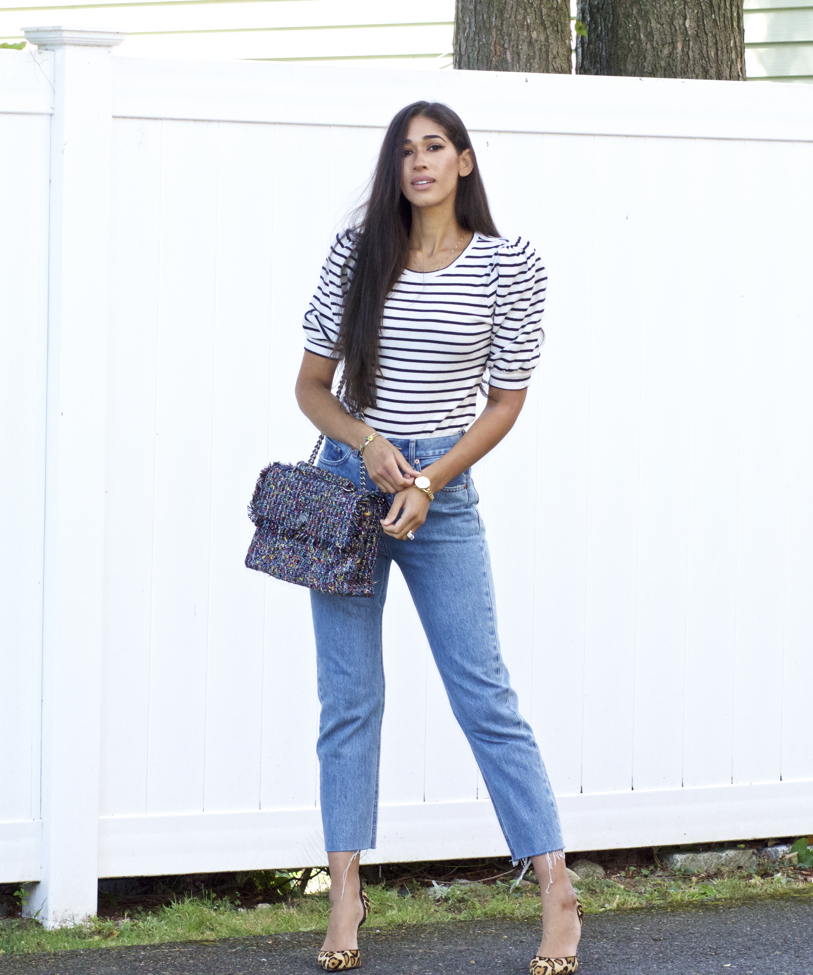 ---
---
Happy Wednesday everyone!
Aside from leggings, jeans are the most versatile and absolute wardrobe staple every woman must own. I don't use bold letters often, which proves how much of an essential they are, lol! What's awesome is that these days there are so many different styles to choose from, that will help enforce your personal style or allow for you to have more fun and versatility when creating your daily outfits. The mom jean is one of the styles we've seen gain popularity over the past few years and understandably so, they're more relaxed in their aesthetic than nearly any other style, yet they can easily be dressed up. Though they're quite popular, they may cause the curvier woman to shake her head, NO! Mainly because the fit is notably tighter in the hip and thigh regions, which can pose a challenge or concern for one who's curvy in those areas. I'm here today to give you some tips on pulling them off successfully if that's you!
What one should first know is that a classic mom jean is often high waisted, which is a really good thing! It ensures that the waist will be enhanced, an area that many bottom curvy women love to embrace. Material should also be considered because it'll effect how the denim fits and feels. Denim composed entirely of cotton is often stiff and thick, which may not always feel the most comfortable. In that case, I'd suggest a blend of cotton and spandex for that extra stretch and comfort. The pair I'm wearing are composed entirely of cotton, which I personally still find comfortable, but I feel it necessary to provide an alternative to those who may not like that structured fit and feel.
When you've found the perfect fit and are ready to begin styling, it can really get fun because they're versatile, especially when cropped. I love to show a bit of ankle with a pump or a pair of sleek trainers, as seen here. They could also look really cute paired with sleek fitting calf boots peeking through, something you wouldn't be able to do with skinny jeans. Overall, shoes that have a pointed or almond toe really help to balance out the fit of this jean, as we know that they visually lengthen the legs.
Nearly any top would look good styled with these jeans, but I really love a puff sleeve. It adds a modern flare to an overall outfit and would be perfect for styling for a brunch or dinner date. It also brings the eye upward and adds volume in a way that's flattering. Fitted tops on their own without any dimension could cause the eye to focus more on the hips, since with bottom curvier women, the upper body is smaller in comparison to the bottom. This is of course fine, if you don't mind or care but just want to rock them jeans! But if that's not what you want your main focal point to be, I'd suggest layering a slightly oversized blazer over the fitted top to finish off the look. Plus, we're now in fall, so it's also functional!
I hope this gave my curvy ladies some encouragement in wearing mom jeans. Remember, curves come in all sizes, so these tips work across the board! Thanks for stopping by and I hope you have a great day!
Let me know what's your favorite jeans to wear!
SHOP MOM JEANS
---
---