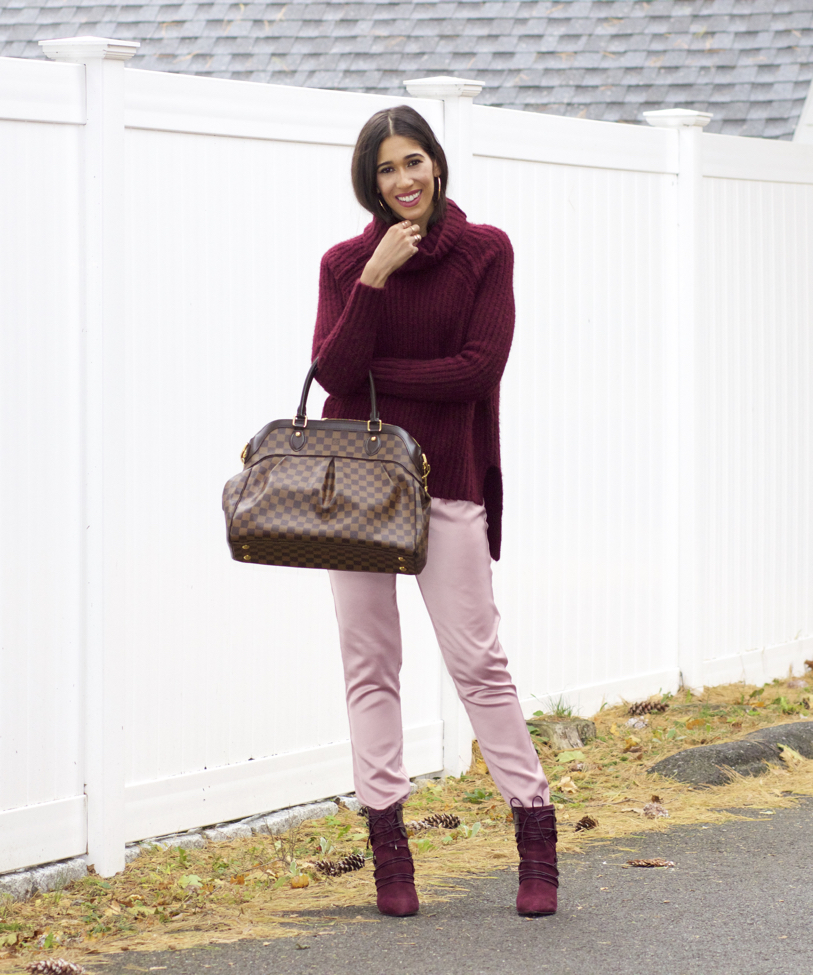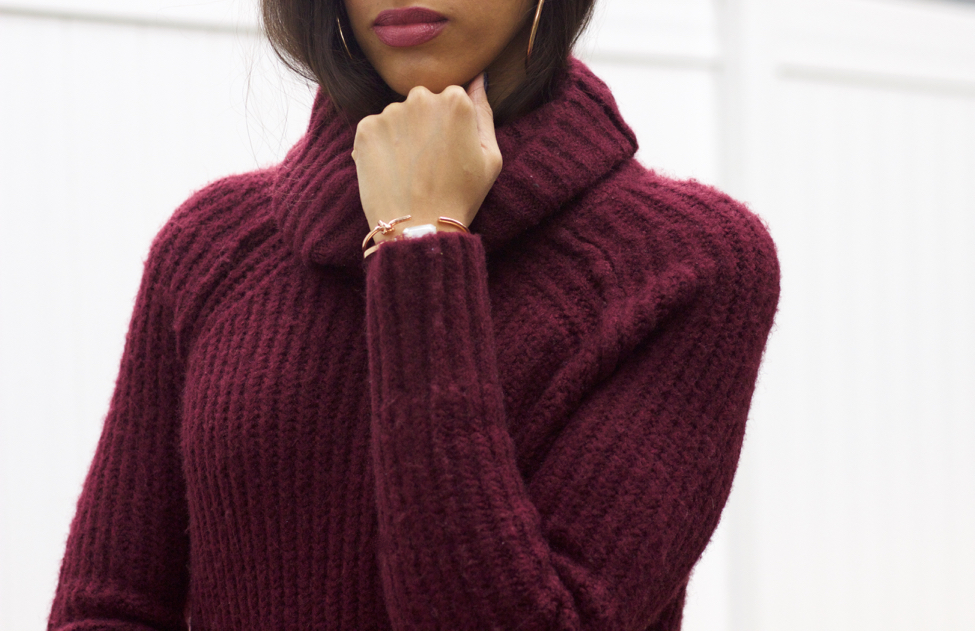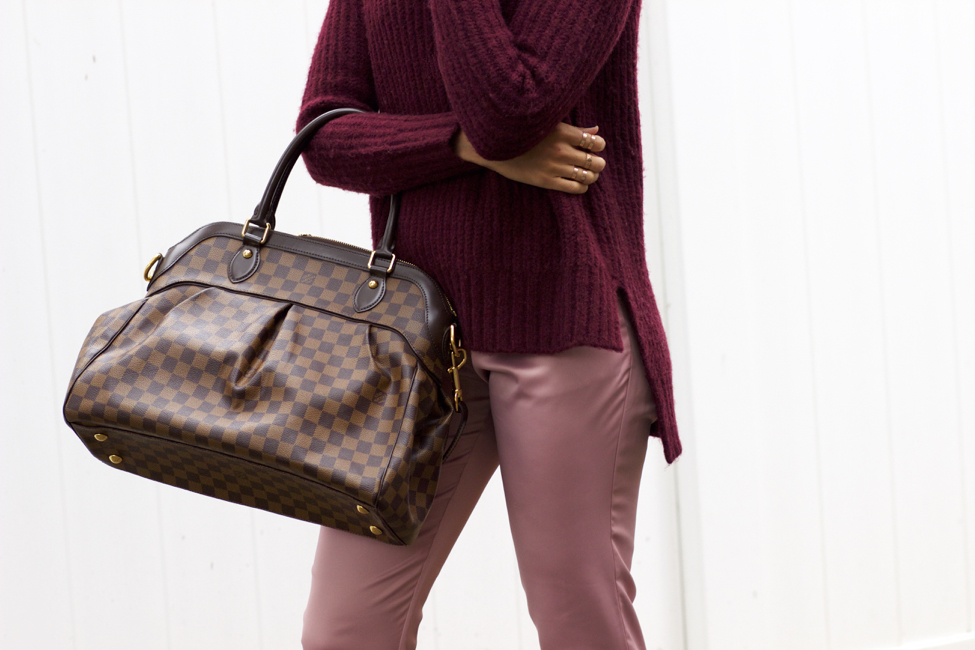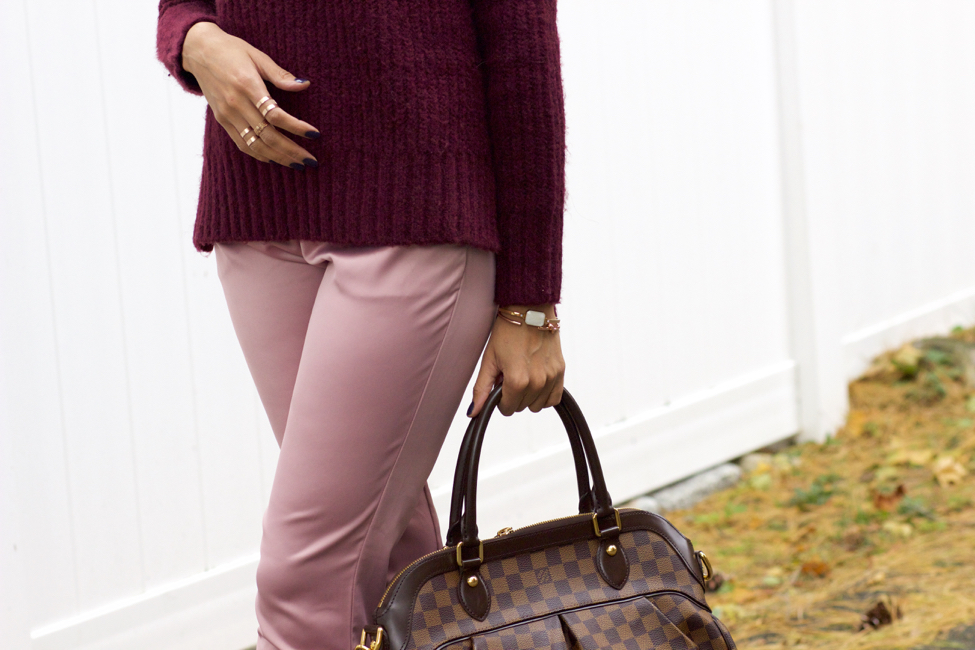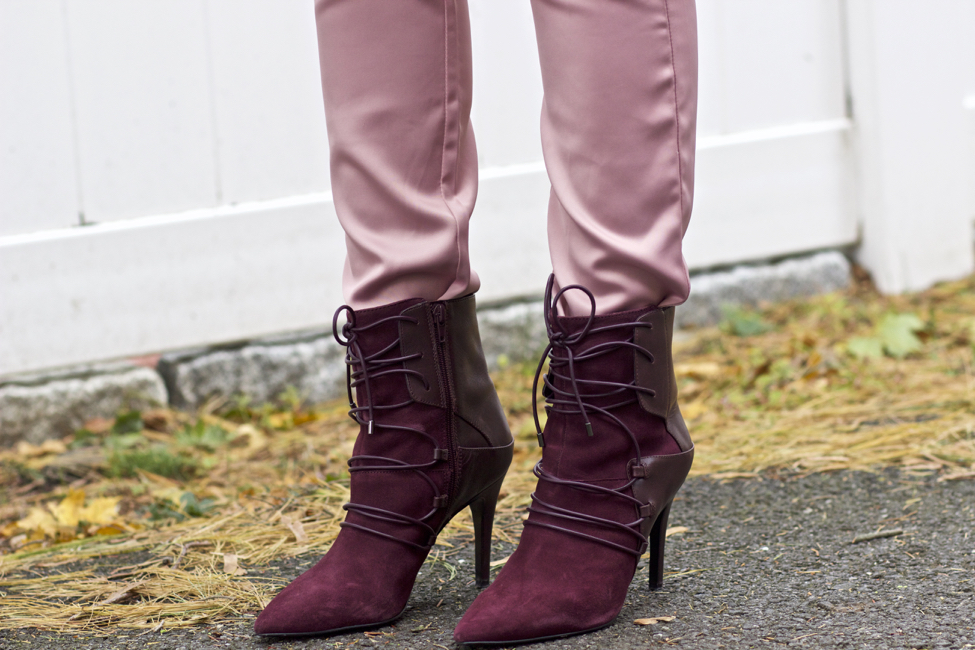 Sweater: Similar | Pants: Similar |Boots: Similar | Rings c/o | Bracelet c/o
---

---
Happy Wednesday my beautiful friends!
If there's one styling technique that's sure to look amazing on everyone, is super easy, and can be done all year long, it's monochrome! Though it's such an easy technique, it can be done in a couple of ways. The first would be wearing an outfit comprised of the exact same shade of the color you choose or to work with various hues of the color. Come fall, I think a great way to work monochrome would be the latter.
By combining colors that are richly saturated, such as jewel tones, with pastels or lighter hues, allows for the more saturated color to truly POP! It adds a more moody vibe that's perfect for the season. As you can see, I've done this with today's outfit. Since, burgundy isn't a primary color and neither is pink, they'd work great paired with red, since they're both within that color spectrum, allowing them to work perfectly together, too.
The way I decided to finish off the look was to add in a pair of burgundy lace up booties. You can either opt for nude or neutral colored shoes or opt for the same (or similar) colored shoe as your bottoms. This will help to extend the the visual length of your body, making you appear that much more taller. Monochrome is known to create this effect, so you'll still achieve it even if you were to opt for neutral footwear, but adding shoes in the same color as your bottoms would further enhance it.
Do YOU like wearing monochrome outfits? What's a color you love or would love to create a monochrome outfit with?
Thanks so much for stopping by, my dear friends, and I hope you have a wonderful day!
XO,