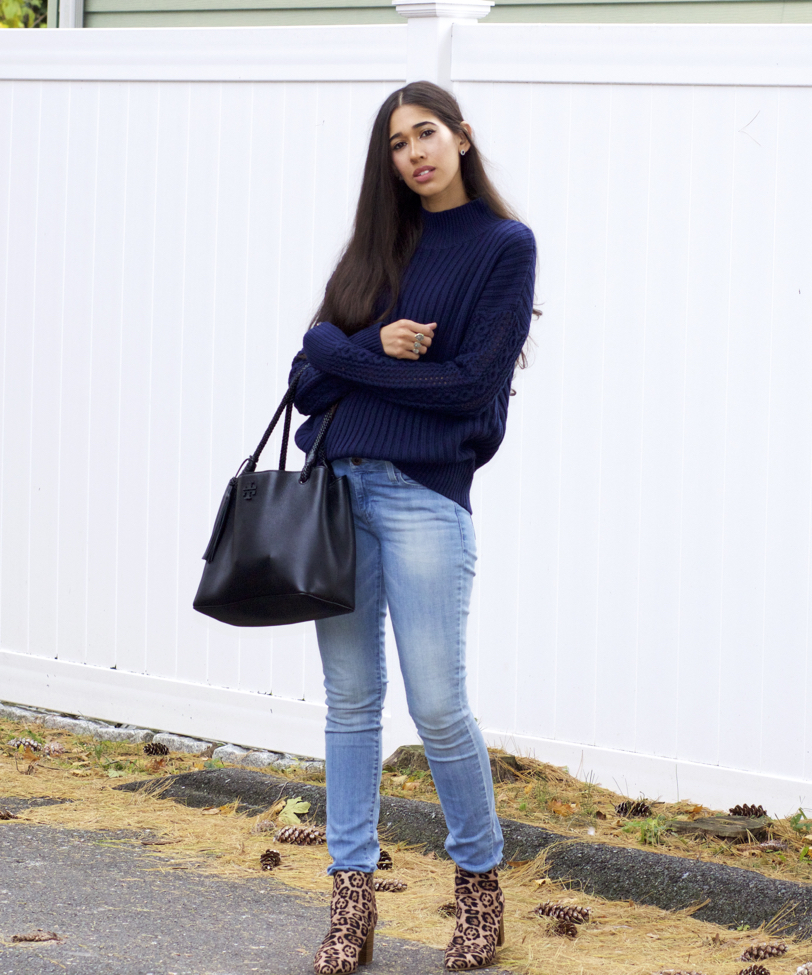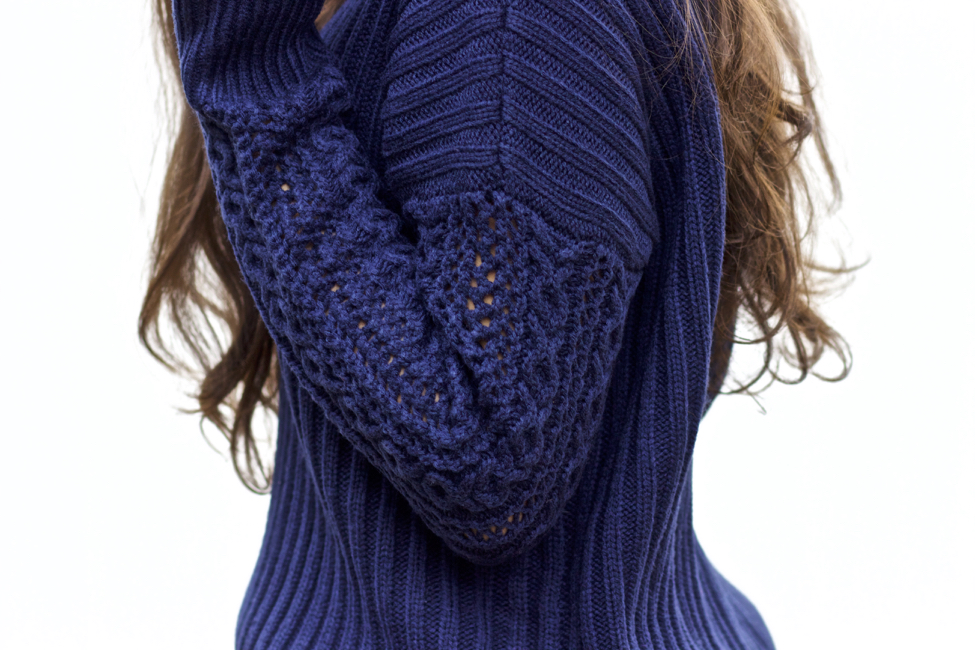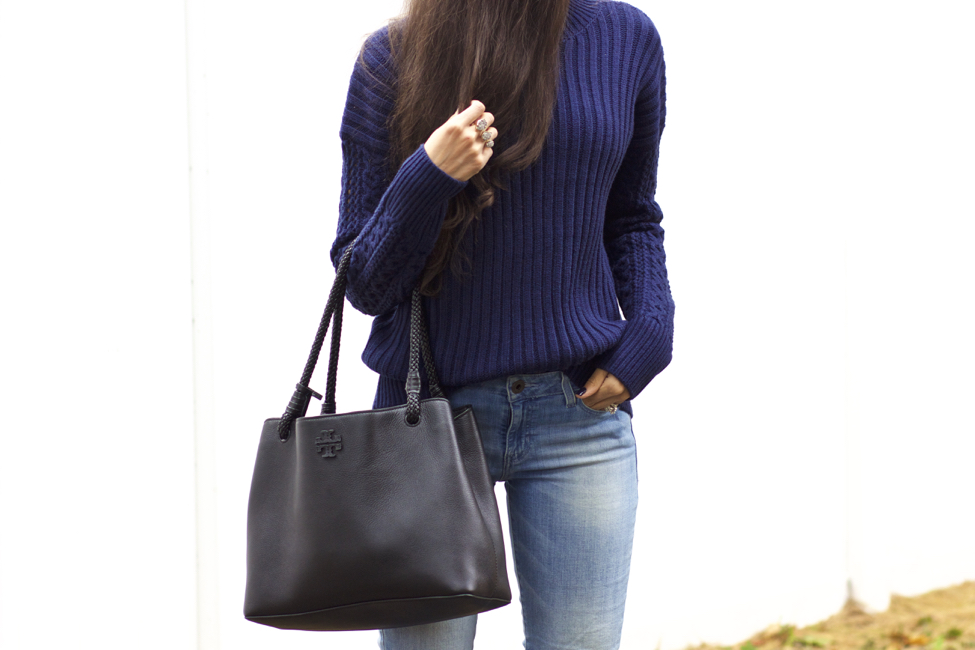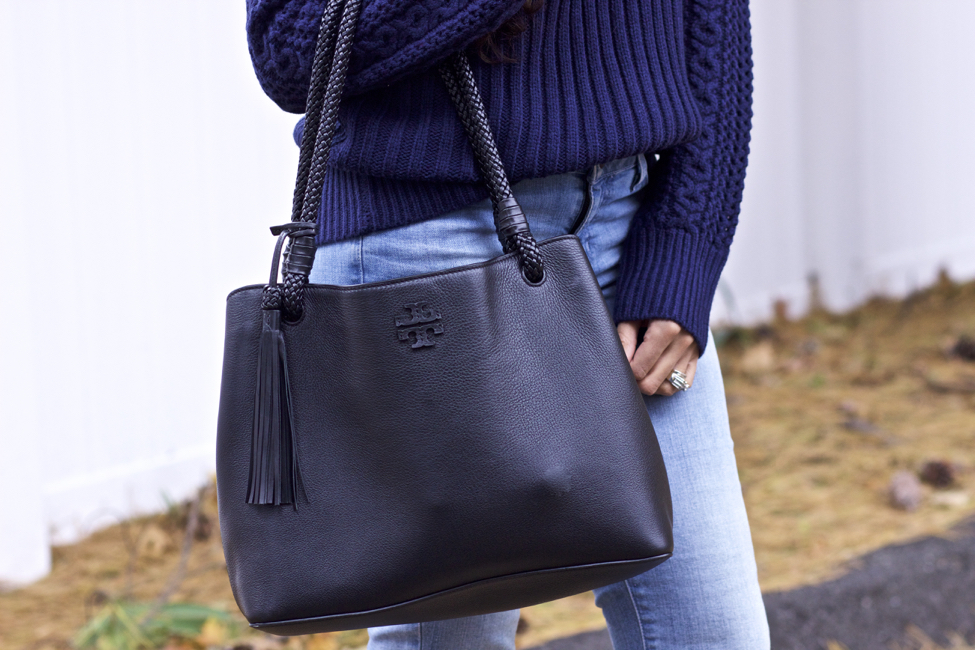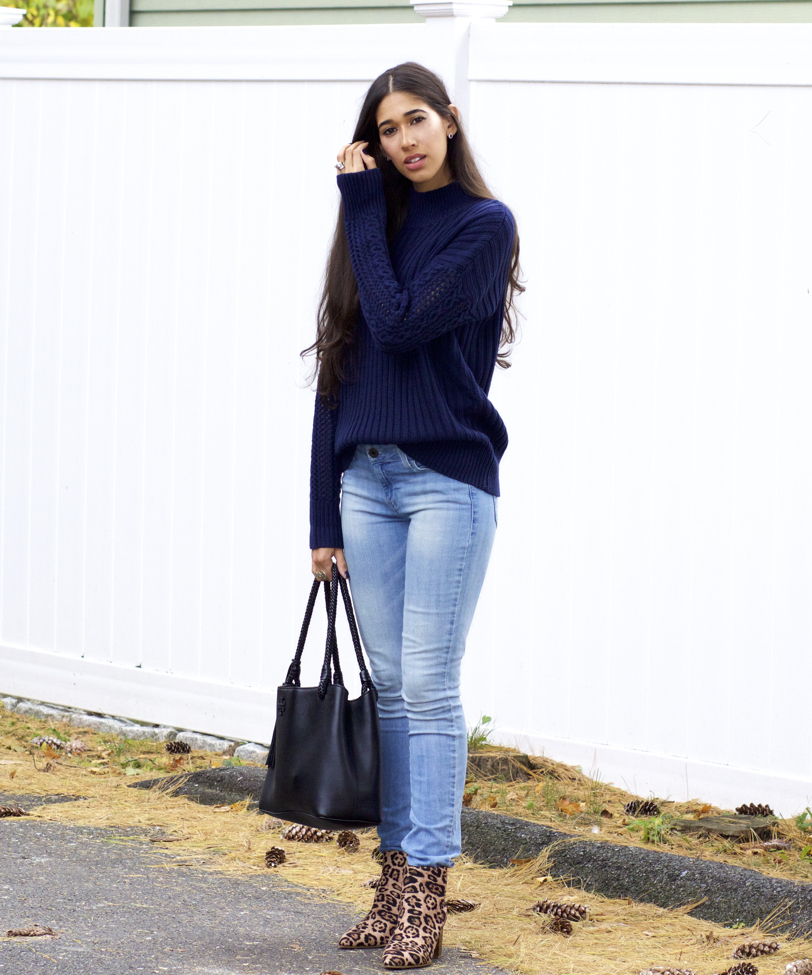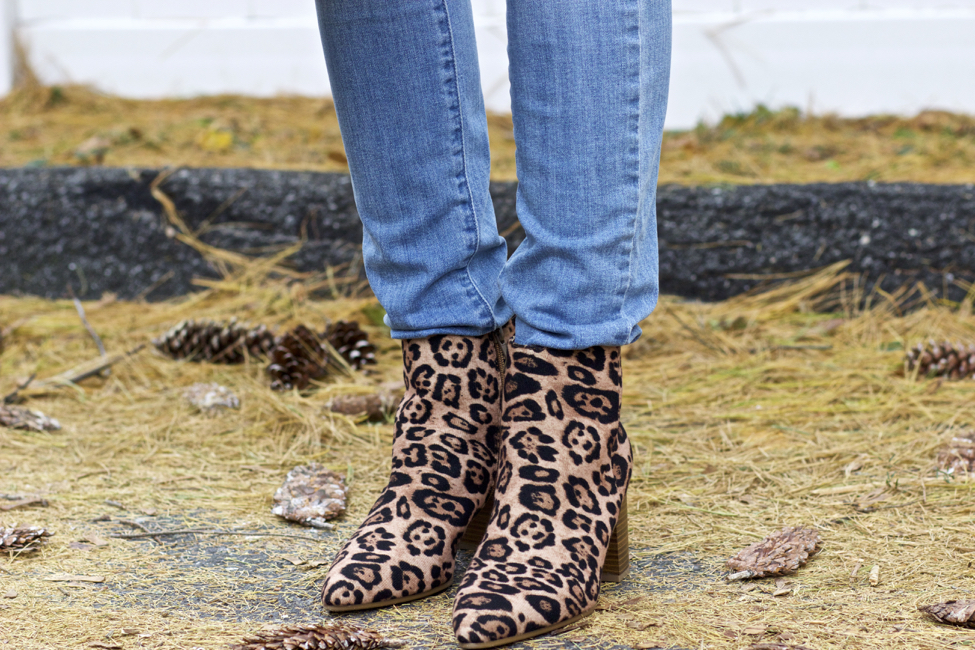 Sweater: Similar | Jeans: Similar | Ring | Bag (on sale!) | Boots c/o
---

---
Happy Monday my dear friends!
I'm starting off the week with the final part in my two look series with Charming Charlie. I shared the first look I on Friday, which featured a super cute and trendy gingham sleeve sweatshirt. Today, I'm styling a pair of leopard printed booties, which I'm so excited about. I've been wanting a pair of leopard booties for the longest while, but I haven't been able to find a pair I loved, since I'm so particular about the color and scale of the print. I have a pair of pumps, flats, and wanted to add a pair of booties to complete my leopard shoe collection; I'm glad to say I've found a pair I love that are super affordable, under $40!
They're quite comfy and are made of a fabric, which is interesting. I'm used to seeing either real or faux fur fabrics, so the fact that these are composed of a softer fabric made these more unique. I also love the fact that they're pointed toe. Most of the leopard booties I've seen are rounded and I prefer either pointed or almond toe boots, which was another plus.
Very rarely do I see leopard styled with navy, so I wanted to showcase how elegant the two can be, even when done in a more casual look like I'm wearing. I think the two are a great way for those of you who like the idea of leopard, but feel it's a bit too funky for your style. For fall, it really makes for a nice seasonal and professional combination with saturated colors, such as emerald or hunter green, burgundy, and navy as mentioned.
When putting together this outfit, I wanted to pair the sweater with a lighter denim wash because I love the way navy looks paired with light denim in particular. Considering that these jeans have a lot of lighter patches in the thigh and hip region, the pointed toe leopard boots helped to create a more flattering effect to the legs, even though they're printed. A pointed-toe can truly do wonders for the legs!
Style Tip: Combining rounded toe shoes with lighter denim rinses can make the legs appear shorter and fuller. This may or may not be something you wish to achieve, so you may want to consider the effects when creating your outfit, especially when taking photos.
I hope you all loved the outfits I've created with Charming Charlie, both are printed pieces perfect for the season and I hope I encouraged you all to give them a try or at least inspired you to experiment with them one way or another. Thanks so much for stopping by and have a wonderful week ahead, my dear friends!
XO,